Cover Image Credit: Andrea Mora
Not Everything Has to Be Dark
We don't always need to see a gritty reimagining, especially when the source material doesn't lend itself to one.
I've said before we're in an era where everything gets remade or rebooted or relaunched. At this point it's practically unavoidable, especially when it comes to adapting stories or trying to cash in on nostalgia. Sometimes it works (Doctor Who, Spider-Man: Homecoming), other times we wonder why they went that way for their project when the original was just fine. This leads to many new takes on previous works as having to be "different" which is pretty much code for "dark and gritty" tone. That's not to say some things work well with that tone, but other times one has to look at something and ask whether or not it needs to be like that, or if it's just trying too hard to be edgy.
When The Dark Knight came out in 2008, people praised it for being realistic and gritty, making the audience feel like Gotham City could be a real place with a way-too-high crime rate. However, this caused Hollywood to think that the reason it was successful was because it was darker than previous Batman movies (sadly, everybody forgets Batman Begins, the one The Dark Knight is a sequel to), so studios looked at what they had and tried to go darker with it. The 2010 remake of Nightmare on Elm Street changed Freddy Krueger's origin and design just to make it more "real" and "grim" when the original film did that just fine because of how Wes Craven handled the story, and MTV launched their adaptation of the 1985 comedy Teen Wolf, as a serious character drama – and while the latter received good reviews and lasted several seasons, its tone was so far off from the source material that one could easily see them as two different projects altogether. On the opposing side is Sherlock, which took classic Sherlock Holmes stories and re-imagined them in the modern era, sometimes making them more grounded in reality, and thus a more gritty style. That works because the stories themselves allow for it, unlike taking comedy films and trying to turn them into a serious matter.

Superhero media also got this treatment, some for the better, others for the worst. Logan was in production long before Deadpool, and was designed as a grim and violent portrayal of Wolverine, while at the same time being a story about mortality, and is widely considered one of the best films in the X-Men series, if not the genre as a whole. Two years prior to this, the same studio that released Logan came out with what is usually considered one of the worst superhero films, Fantastic Four, or Fant4stic if you want to avoid confusion with the 2005-2007 series (and yes, you do). Fant4stic is a darker interpretation of the Fantastic Four mythos, which is exactly what a Fantastic Four movie should not be. It's as if they had a tone they wanted first, then demanded a script fit the tone by any means necessary. And yeah, sometimes a tone is something to aim for – if you're doing an MCU film, there's a specific tone and style for the franchise, but at the same time, you can't go in saying it's going to be grim, dark, and gritty because you can. The DCEU has this issue, with projects like Batman v Superman: Dawn of Justice being a very grounded film that takes itself just a bit too seriously, whereas Suicide Squad didn't take itself seriously enough. Warner Brothers got involved in the final cut of Justice League, demanding it be made more light-hearted, despite contrasting hard with the previous films. A Batman film should be darker than a Superman one, but making the Superman one tonally closer to the former causes a split between the filmmakers and the established character – I personally enjoyed Man of Steel, but I can understand why some didn't.

Currently, a popular show is Riverdale, an adaptation of the Archie comics. The comics are pretty family friendly, light in tone, you can just pick one up and read it without needing a ton of backstory. But the show is a murder mystery, darker and much more grim than the source material. Supergirl is on the same network and is a lighter show, why not give the audience one like that? It would make the series stand out from other comic book shows. Even the rebooted comic series is more serious than it has to be, it's Archie not The Breakfast Club. However, Netflix is doing a reboot of Sabrina the Teenage Witch, and that's going to be more into the occult and horror aspects of the modern reboot comics, which works because that's something that naturally calls for a darker take. Stranger Things is a dark murder mystery about kids but it's not like it's based on something known for being all-ages and comedic. Riverdale is so disconnected from the comics that it's practically a different franchise altogether. In the age of grim comic book shows, especially on the CW (their DC shows for the most part get as dark as network TV allows), perhaps we needed a more light comedy based on the series. It would stand out and make it different than shows like Stranger Things and Arrow.

Don't get me wrong – I do enjoy a good dark story from time to time. But I don't think we need to see the gritty version of Powerpuff Girls. Some things just work better playing it light and fun than grim and edgy. And there is a happy medium between those two. The DC Animated Universe was overall targeted to an older audience, but wasn't too much for a kid to handle. Or even the MCU franchises can go from something relatively safe like Spider-Man: Homecoming to a very serious spy thriller like Captain America: The Winter Soldier. Tones are important to the way one tells the story they want to tell, but getting the right tone is more important than aiming for a preset. Dark has a place, light has a place. What productions need to do is find that middle ground so they can go either way depending on how the audience reacts. That way, we don't end up seeing the Adult Swim reboot of Courage the Cowardly Dog. Actually, nevermind, that would be awesome. Instead, don't go into making a Hulk movie super-grim and dark for no reason, just make the right movie for the right tone.

Connect with a generation
of new voices.
We are students, thinkers, influencers, and communities sharing our ideas with the world. Join our platform to create and discover content that actually matters to you.
Learn more
Start Creating
Destressing From College, The Nerdy Way With Webtoons
Take a minute away from your textbook to indulge in some webcomics.
Being a college student can be very overwhelming with studying, going to class, and taking exams. But sometimes it's good to take a minute for yourself and put your mind towards something else other than your textbooks. Some students create art or maybe watch a few episodes of "Black Mirror" on Netflix.
But one of my favorite ways to destress is reading webtoons or webcomics. Webtoons are basically comic books or manga that are originally created for the online community. Specifically, I'm talking about an app called "Webtoon" created by LINE, a South Korean company. Not all of the creators on this app are well-known or distinguished artists. The app actually encourages amateur artists to submit their work and possibly get recognition.
Last year, "Webtoon" even had a booth in New York Comic Con and invited some of the artists to be a part of the convention.
After classes or whenever I have free time, I like to pull out my phone, go to the app and see if any of my favorite comics were updated or discover something new depending on my mood that day. So here are the top five webcomics I enjoy.
1. My Giant Nerd Boyfriend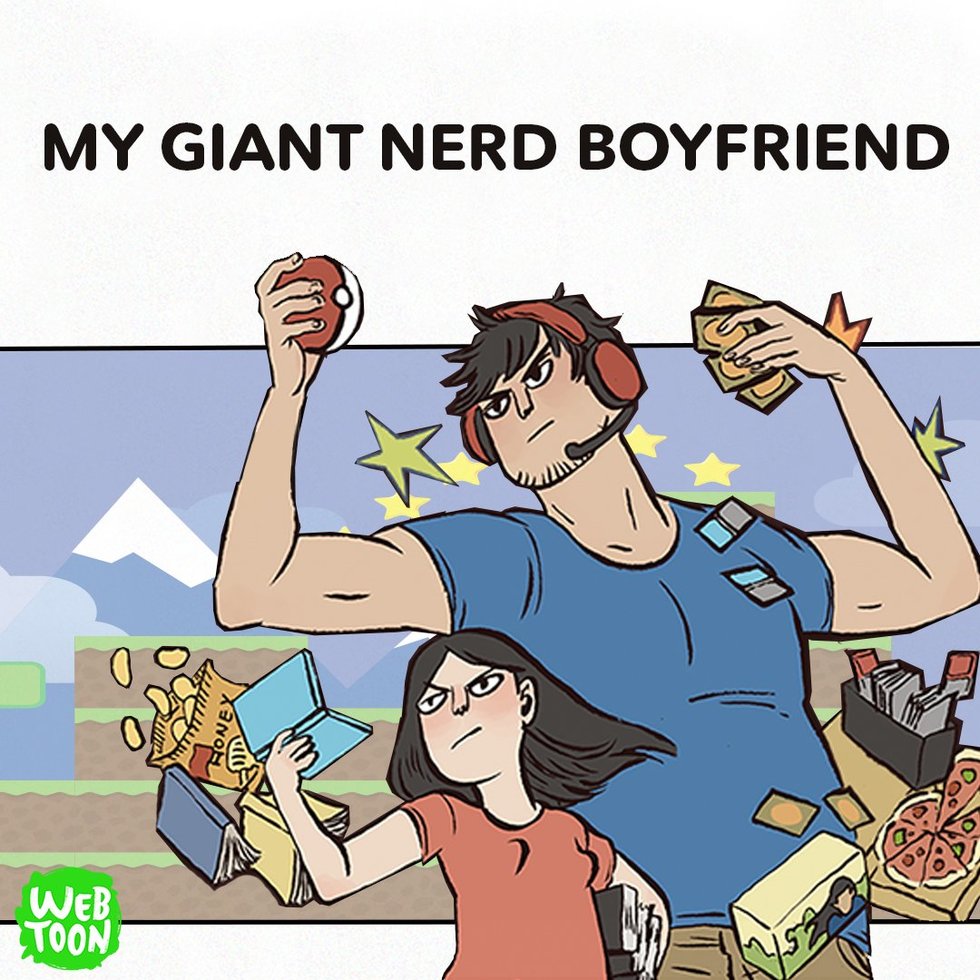 It's an adorable yet hilarious slice of life comic about the writer's day to day life with her extremely tall and nerdy boyfriend. It's nice to see how the couple's major height difference affects their life but at the same time relatable to those who can understand being in a relationship.
2. unOrdinary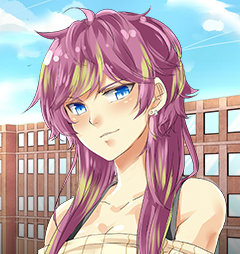 It's a storyline that brings up the themes of hierarchy and societal standards through a world where humans are gifted with powers, but some aren't as lucky to receive these gifts (also known as "handicapped") and must go through life while others use their abilities to maintain control.
3. Bluechair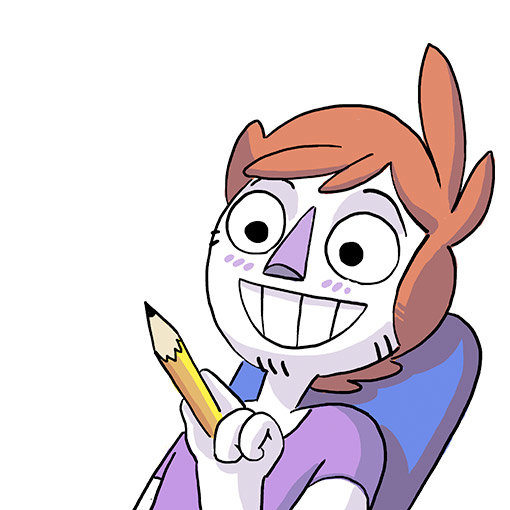 Even if you never heard of this comic, you have definitely seen panels of it scrolling through Facebook or from that one friend who tags you in all of the funny memes. This comic is completely random with no storyline but the artist dives into topics like being an artist, depression, or anxiety and finds ways to make it funny.
4. Assassin Roommate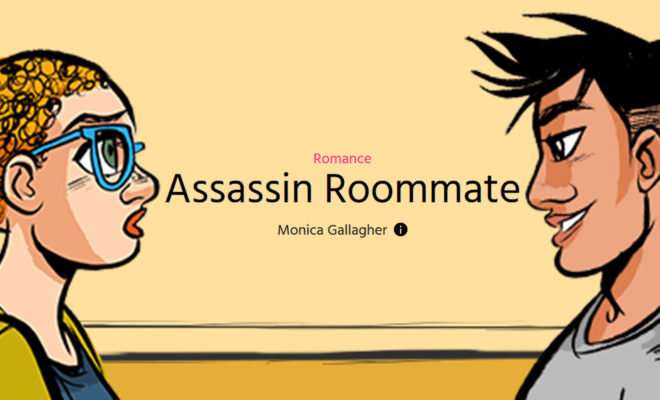 What would you do if you discovered that you moved in with a top secret agent? This comic is full of action but tells the story of the romantic relationship between an assassin and their roommate.
5. My Boo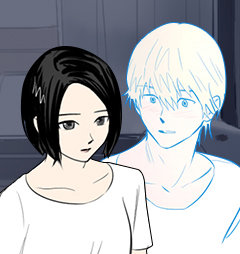 This comic will pull directly at your heartstrings as you explore the world of a woman who can see ghosts and tries everything in her power to avoid them. But she soon discovers that she might have to confront her gift after meeting a handsome ghost who refuses to move on.