Winter break for college students can be a time of many emotions. We're relieved that finals are over, but already stressing about next semester's classes beginning in a month. We're psyched to cuddle with our animals and eat our mom's home-cooked meals, but then become annoyed once we realize we actually have to socialize with our racist, old family members. The extremely funny, ultra relatable tweets of Chrissy Teigen are my only hope for expressing how winter vacation is normally spent.
When you're anxious about whether or not your pets are even going to recognize you…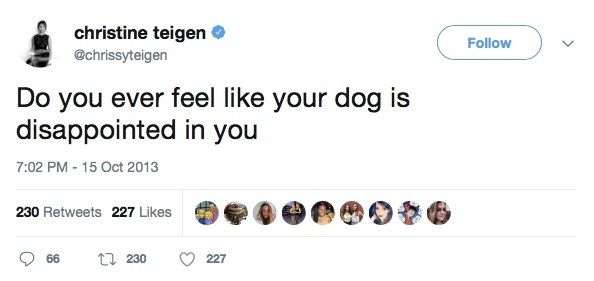 When the rest of your family goes to bed at a normal time, but your sleep schedule is still all the way messed up from school...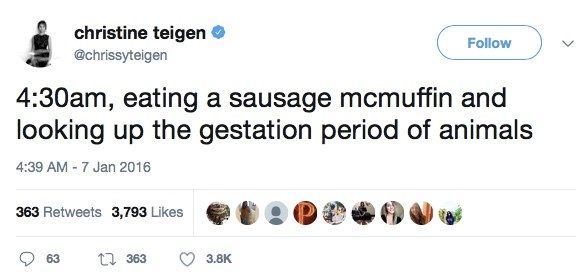 When you just want to stay home and embrace your inner grandma, but all of your high school friends are throwing holiday parties…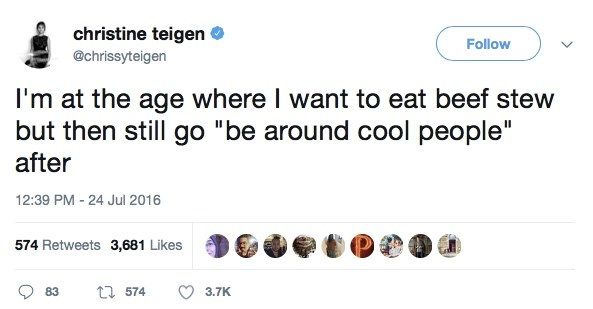 When you've been asked for the millionth time what you're planning on doing after college...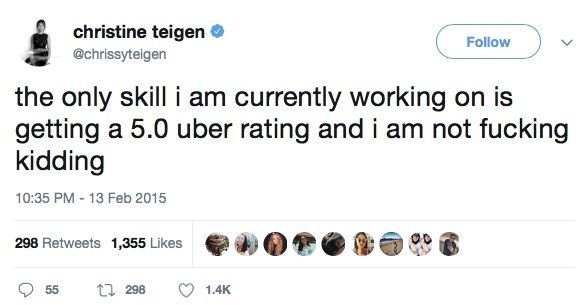 After you've feasted with your family and attempt to get ready to go out with friends…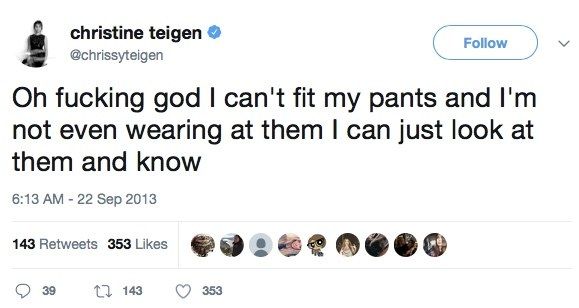 When you go to all of the holiday parties around town and realize you're a lightweight because your friend goes to a state college and you don't…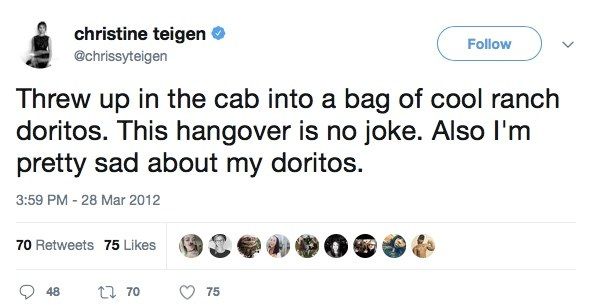 Once you wake up the day after and are the most hungover you've ever been but feel no shame about it…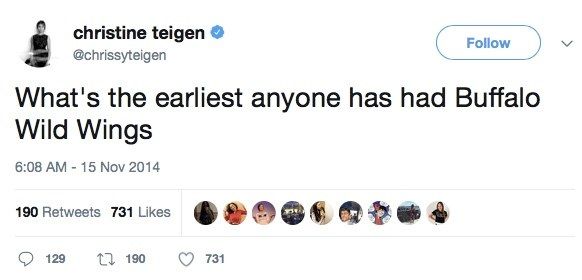 When you're finally able to treat yourself but you just realize how deprived you really were at college…

When you have to relearn how to drive a car and realize other drivers are V RUDE…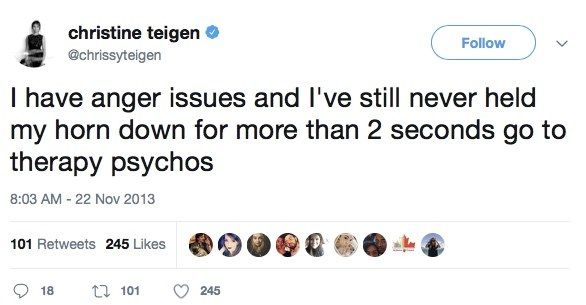 When you finish everything you wanted to and are now stuck with three weeks of boredom…


When you try to give up unhealthy food for the new year but realize you just really love spaghetti too much…

When you go to the airport to fly back to school and you've already given up on your resolution…