Finals week is approaching for many of us. The dreaded week that could make or break many of our grades. Scholarships might hinge on that last essay. Your college's Honors Program might have a GPA requirement that could slip through your grasp on the last test. We work so hard in many of our classes, but it is these tests that define our grades which are averaged into our GPA. There is no honors or AP boost in college. What you get is what you get. With many of us focused on grad schools, internships, and jobs in our future, our GPA becomes the easy focus of our college career to achieve those goals.
I was recently asked on a scholarship application what my GPA was followed by asking if the GPA was representative of my abilities. I answered no. A GPA only is representative of those who solely did school and nothing else. Several professors have told me, and many other pre-med majors, that a 4.0 GPA with no extracurriculars is the kiss of death on most applications. A GPA can only measure what you are graded on and as with any average, it hides any highlights of your college class career. My GPA does not show that I excelled in all my labs or that I minored in German and can speak it fluently. It mixes those in with the classes I struggled with and becomes just a number.
Your GPA can't even begin to describe what you do outside of classes. Sororities and fraternities, clubs, sports, and volunteer work are all something grad schools, internships, and jobs are looking for. Being well rounded outside of classes is just as important as taking the classes. Presenting at a research conference could make up for that science class you struggled in. Being the treasurer for a club or two shows that the "B" in accounting class did not assess you correctly.
Graduate schools like medical schools and law schools understand this is the case for many students and instead focus their decision on other factors such as MCAT and LSAT test scores respectively as well as any appropriate extracurricular activities. They look for those who have broad horizons, those who won't burn out during their grad school career, and those that have something to give back to the school or community. They realize that college is not just about your GPA.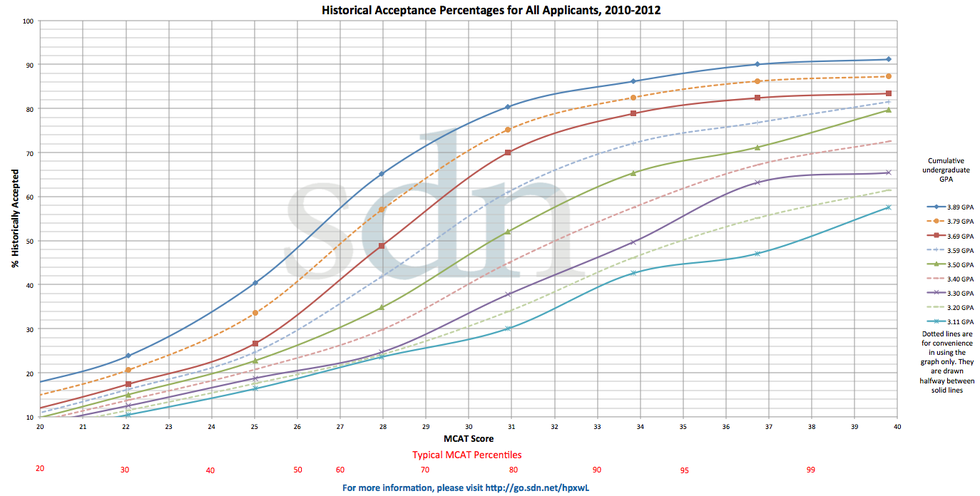 So while you are preparing for finals, remember that while your GPA is important, it is not the end-all-be-all. It cannot define what you have done outside of the classroom. A 4.0 is nice, but with nothing to back it up, turns out just to be a number. Your GPA should be taken seriously, just as you would with your club, sport, volunteer work, etc. Your GPA is part of your story, but it is only one line on a resume. When you take that final, remember it is not a life or death situation with your post-graduate career. A grade can only define you, only if that is all you have focused on.