fAs you grow older, birthdays become less and less exciting. It's still cool to feel like you have a day dedicated to yourself, but when adult life and responsibilities get in the way, celebration may be the last thing on your mind. Each year you may realize that...maybe you're not actually excited for your "special day" like you would've been in elementary school. As I grow older I find that a few things about birthdays change dramatically as we age. Here are some things you might've forgotten about entirely.
1. A Cake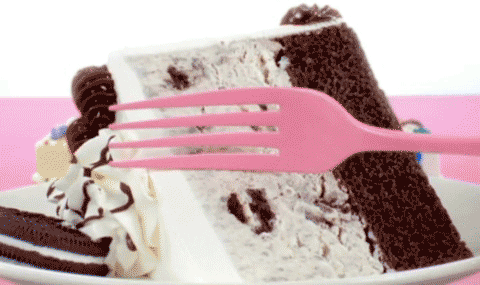 I can't tell you the last time I had an actual birthday cake. Now, this may sound sad (it sounded sad to me as I typed it), but it's not like I couldn't get one. I just never really thought to. Personally, I'm not a cake fan myself, but even still. I've never felt sad about not having icing to lick off a numbered candle on my birthday. Unless you're having a big party, a cake just seems extraneous, doesn't it?
2. The Party Itself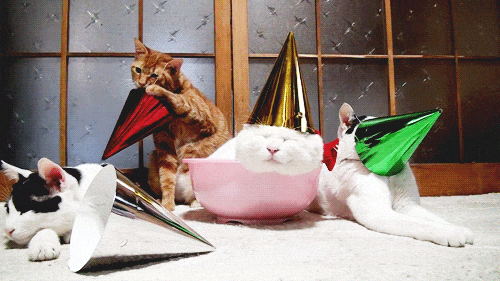 I think my last birthday party was when I was thirteen, no joke. Past then I would usually hang out with some friends, grab some pizza, and watch a movie or something. Nothing special. But as I've grown even more and transitioned into adulthood, it'd be a miracle if I even leave my house on my birthday. I've got schoolwork to do, cleaning to get done, not to mention all the time my usual procrastinating will take. Who has time to think about hanging out with friends? I've got a shift at work and a paper to write. I can age next year.
4. Presents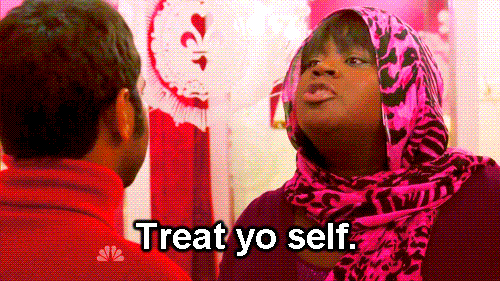 Happy birthday to me. From: me. The best part about birthdays as you get older is people find it more and more acceptable to just give you money for your special day, which means you get the best gift of all: online shopping spree. Anyone can tell you my addiction to online shopping, but it is unparalleled come my birthday. I've got $250 dollars to spend? That's $200 worth of stuff plus shipping. That plus the blessing that I don't have to fake liking gifts anymore makes it the best time of the year. I get whatever I want, and the only person that might be questioning it is my banker when I suddenly drop $300 in one weekend.
5. Friends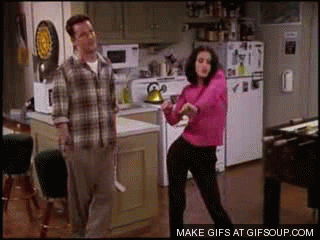 When I was three, I remember inviting the entirety of my daycare class to my birthday party at McDonald's. When I was thirteen, about five of my friends came over and we giggled over Twilight (yes, I was one of those kids). Now, I might invite one person over to eat pizza and complain about life. As you grow older, people get busier, and can't just have their moms drop them off at your house for a party. Schedules constantly conflict in adulthood, but in my opinion, it's a blessing in disguise. Parties can be a hassle to plan, and with only one or two other people, it's much cheaper and easier to celebrate aging. One large pizza: $7.99. Eight large pizzas: my wallet crying.
6. Excitement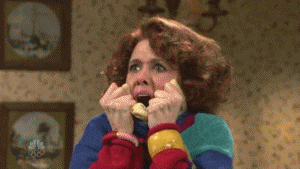 As a kid, I thought my birthday was the absolute best day of the year. I couldn't wait to get presents, be showered with affection, and see all my friends at my party. Not to mention getting a year older. But as I grow older the years go by quicker and quicker; everyone tells me I'll blink and I'll be 40. Growing another year just isn't exciting anymore. It's just another year closer to more responsibilities: a year closer to having to begin my career, a year closer to being off my parents' insurance, a year closer to my car breaking down and me having to buy a new one. Aging has just become more and more stressful; is it time to retire yet?
7. The Myth of the Day Off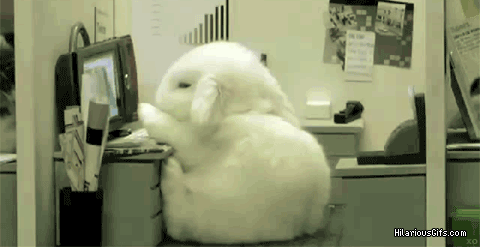 Birthdays used to be so special that celebration would consume the entirety of my day's activities. It was wake up, have an awesome breakfast, get calls from my family, get ready for my party, have my party, then enjoy a super-long sleepover with a select group of my friends. Now it's like, 'Yes, happy birthday to me, but I have a paper due in two hours that I've barely written a paragraph for. Then I have to go to work.' Life doesn't stop for your special day anymore. That means you can't stop either.
Don't worry, birthdays don't suddenly get sucky as we grow older. We just have to celebrate them in a different way. It's more fun to celebrate as an adult, but those celebrations come with more responsibilities and consequences. So we just have to party safely, and enjoy this weird stage of adultish-youth while we can. As I'm told later on into real adulthood birthdays do just sort of get sucky. Guess we will all find out. Happy birthday!