The last thing any of us want to do after a long day is sit in front of a computer and work on an essay. And if you're anything like me, the "write rough draft" note on your to-do list so often (so often) turns into "watch The Office for another two hours."
Three seasons and 1000 words later, I found myself relating way too hard to Michael Scott as I did the:
---
1. Thinking about the essay you have to write.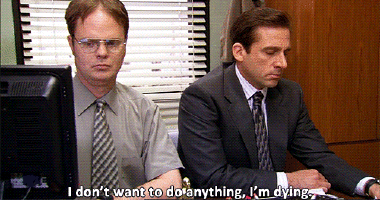 2. ...And letting Netflix play the next episode of the show you've been binge-watching to avoid reality.

3. Staring at the blank document in front of you.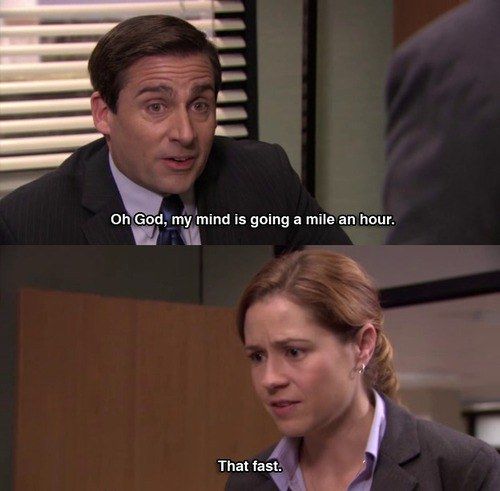 4. Rereading the assignment details and realizing the idea you had for your essay doesn't answer the prompt.

5. Putting some words down and hoping they're *somewhat* coherent.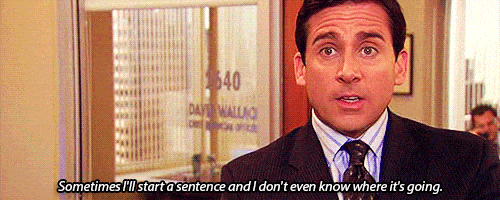 6. Realizing you didn't read the book closely enough to write an analysis on it.

7. Looking at yourself in the mirror as the midnight deadline approaches.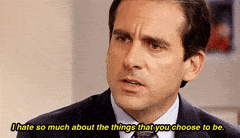 8. Doing last-minute research.

9. Trying to hit that word count.

10. Attempting to come up with a profound conclusion that magically makes up for the rest of the essay.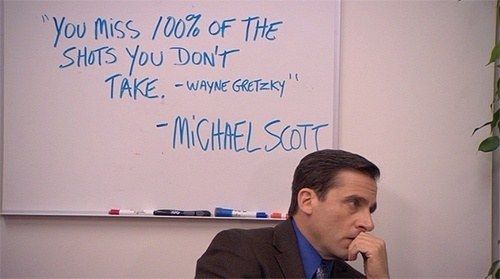 11. ...And getting your grade back.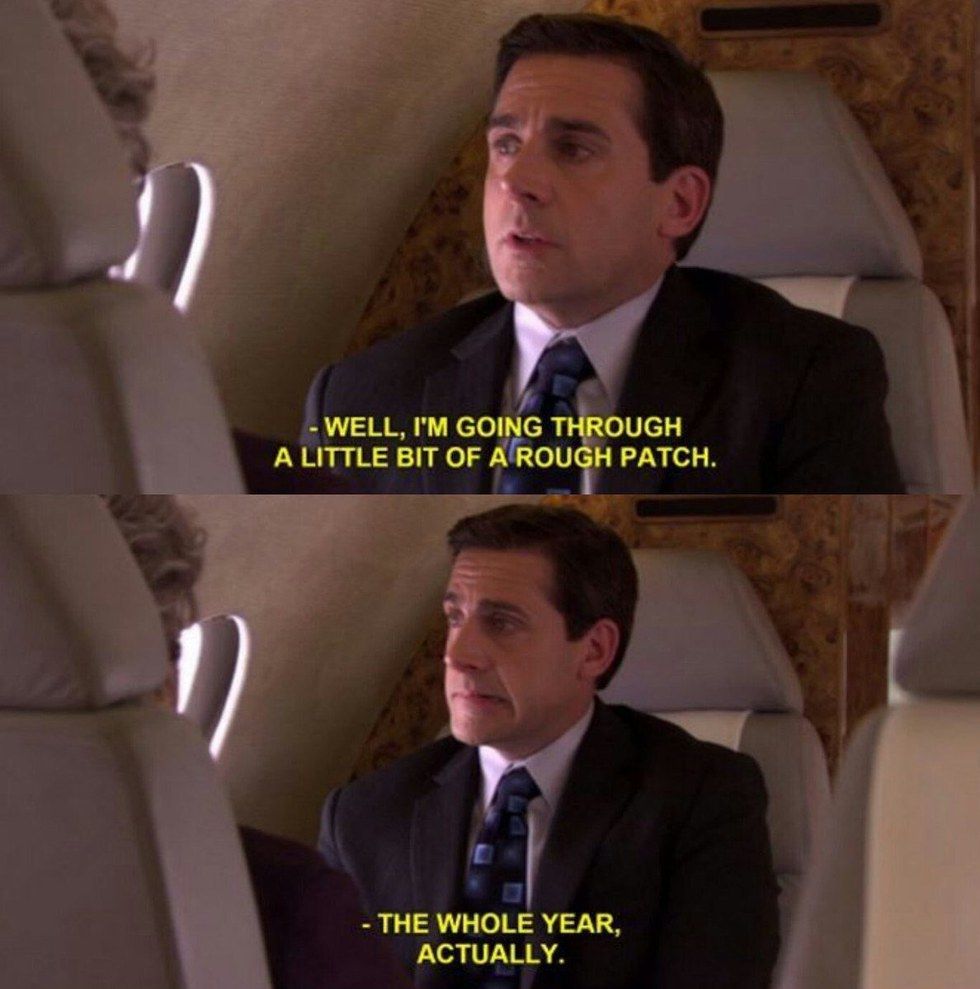 So let's face it, there's a little bit of Michael Scott in every college student.