So, this was supposed to about GPU mining. Then it was supposed to be a letter to myself. And not it's about just writing in a journal. Just straight up writing in a notebook designated for logging your day and feelings. It's always been important for me to write out my thoughts, there was no one to listen. Even if you do have someone, writing out your feelings unabashed gives you a sense of mind and heart nothing else can.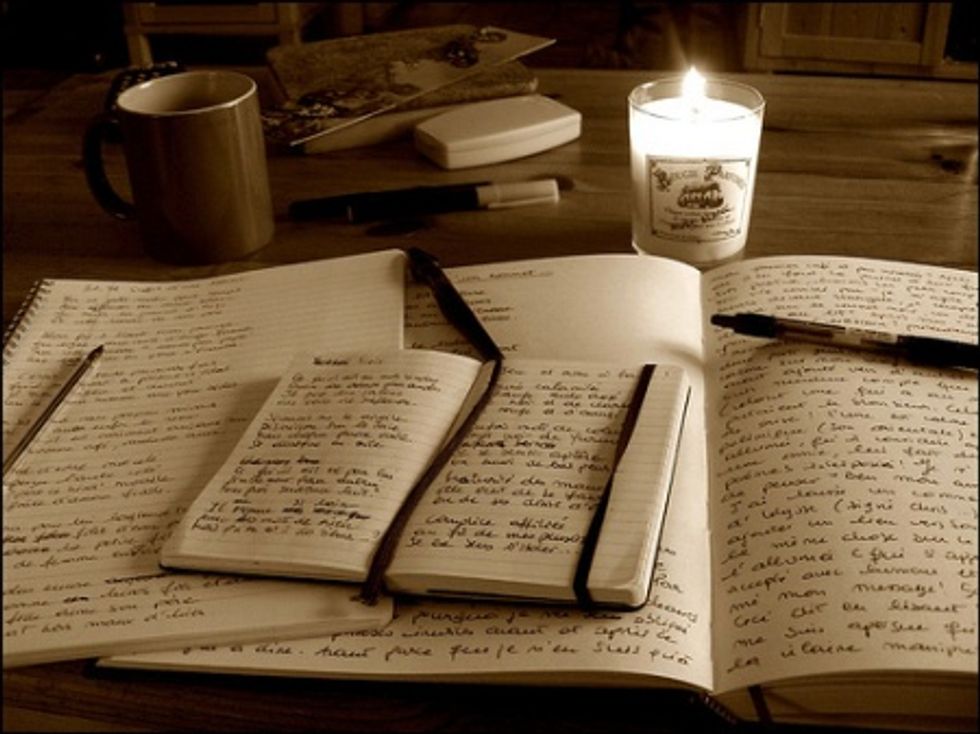 Something about pouring your heart onto pages for no other's eyes heals the soul and calms the mind. Whether it was the best day of your life, and you've never been more elated, or it was the most heart draining, soul wrenching day of your life, and you need to pour your numb heart out, some solitude with a pen and paper is chicken soup for the soul. Bonus points for soft music and a lit candle.
When you're not too sure how you feel, scribble some words down, and soon enough you'll have at least some sort of idea where to start soul searching. Self improvement can only be done through self reflection. Through the process of jotting some words down on a page, you'll find happiness within yourself to give to others. It's like giving yourself a clean slate each time you write. Just like crying. You can't start anew if you don't empty all the pent up emotions. A river of tears and ink cleanses the body and mind just enough to smile again.
Feelings too foolish and thoughts too nonsensical, your journal doesn't judge. It's a log of your life. A yearbook, but with words. I like to date and time mine. I used to log what music i was listening to while writing, but that became too tedious.
The next time life becomes a little too much or life is too boring, pick up that cute diary you meant to write in or that extra notebook you didn't need. 30 minutes alone.