Archi-Nerds of the Midwest: start your engines!
Little did you know, Frank Lloyd Wright made a debut in Kansas and Missouri. Read this list, share it, and plan a poetic—yet cliche—road trip to go see these fine marvels of architecture.
1. Henry J. Allen House - Wichita, Kansas
(Completed 1919)

Address: 225 N. Roosevelt St. Wichita, Kansas 67208
Can You Visit? Yes, by appointment. $12 general admission, $10 students/seniors.
This house is a spot-on representation of Prairie-style architecture; a style perfected by Frank Lloyd Wright. This house was one of the last Prairie homes constructed by FLW, and also the first residential building to possess a fire wall. Midwestern influences are obviously apparent in the house's design, but FLW was working on the Imperial Hotel at this time as well, which resulted in a dash of Japanese influence.
2. Corbin Education Center - Wichita, Kansas
(Completed 1963)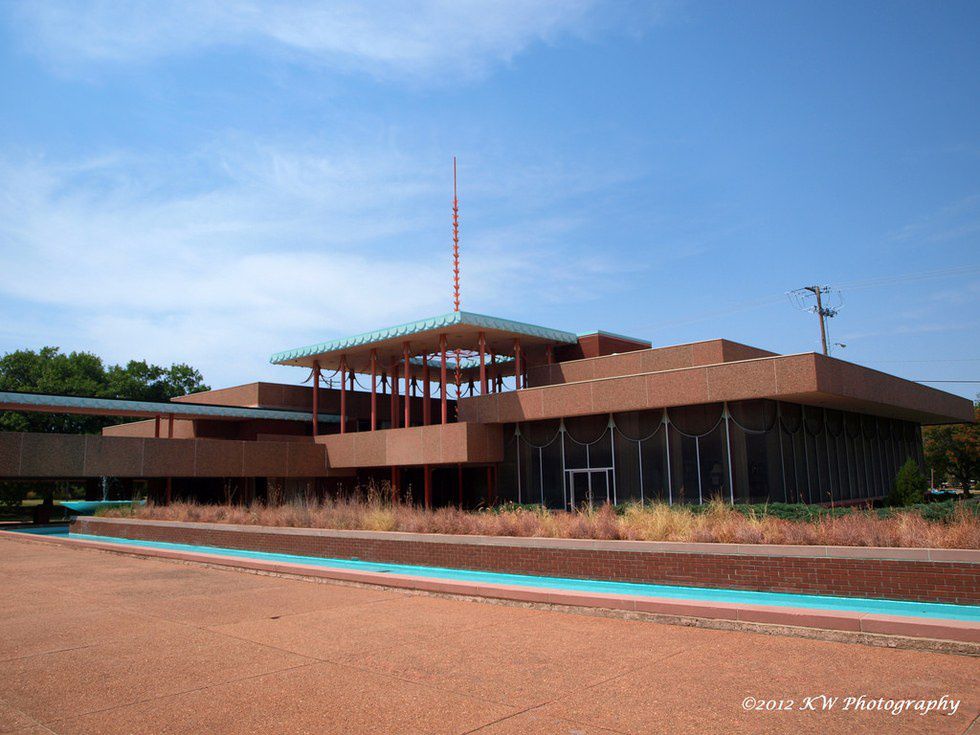 Address: 1845 Fairmount St. Wichita, Kansas 67260
Can You Visit? Yes, during Wichita State University office hours. No fees.
This building is located within Wichita State University's campus, and is one of the last buildings designed by FLW before his passing. The complex is actually two separate masses connected by a covered walkway. Not only did Wright design the building, but he also designed a vast amount of benches, desks, and other furniture; which is still present in the building today.
3. Clarence Sondern House - Kansas City, Missouri
(Completed 1940)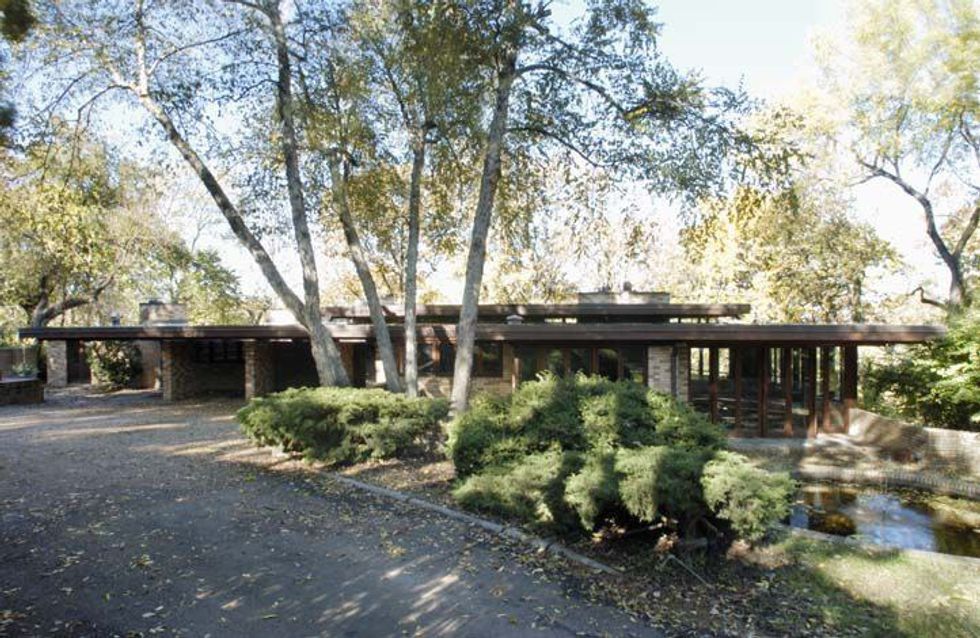 Address: 3600 Belleview Ave. Kansas City, Missouri 64111
Can You Visit? No, unless you contact the private owner, Jim Blair.
This FLW house is located in the Roanoke neighborhood of Kansas City, Missouri. This Usonian-style house was originally only 900 square feet in size, but was enlarged to just over 2,400 square feet in 1948 by the home's second owner. The house is extremely secluded as the owners value their privacy highly. Some of the furniture designed for the house can be found in the Nelson-Atkins Museum in KC.
4. Community Christian Church - Kansas City, MO
(Completed 1941)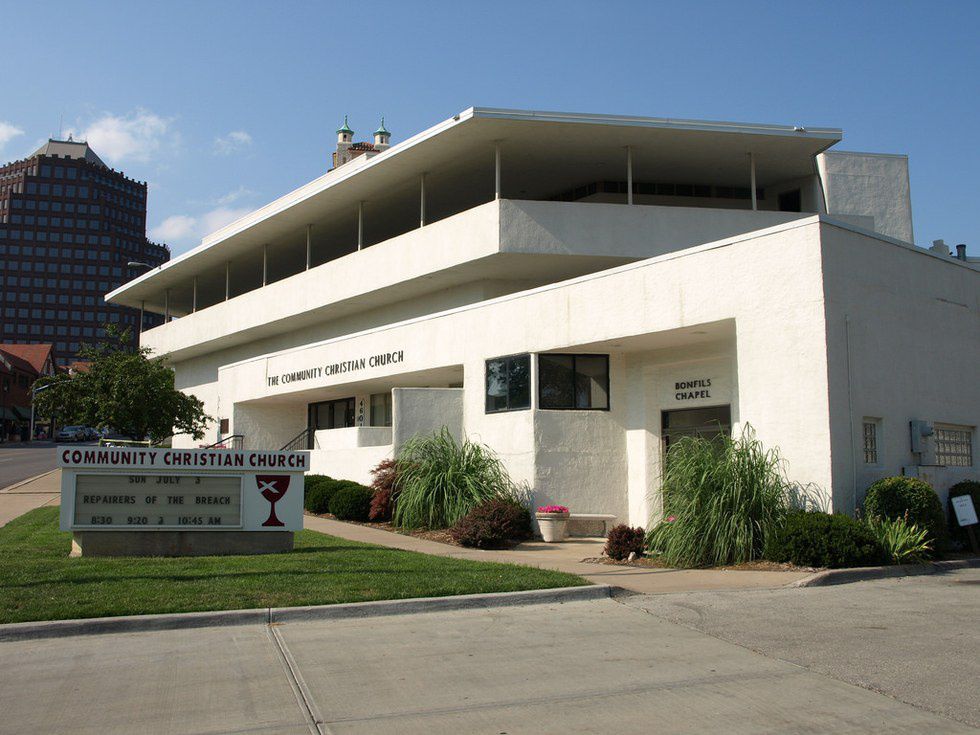 Address: 4601 Main St. Kansas City, MO 64112
Can You Visit? Yes, by contacting the church.
This was FLW's demonstration for a "church of the future." This building is not nearly as monumental on the exterior as it is on the interior. The building is hexagonal in plan, creating an auditorium-like space rather than the traditional, elongated alter space. A modern, organic skylight above the space illuminates the alter in a dramatic manner.
5. Russell Kraus House - Kirkwood, Missouri
(Completed 1960)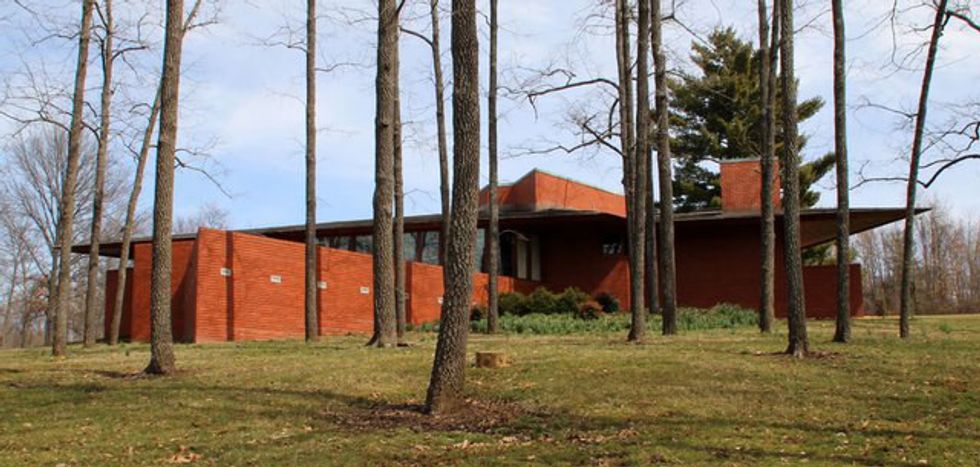 Address:
120 North Ballas Road St. Louis, Missouri 63122
Can You Visit? Yes, by making an appointment through Ebsworth Park.
The Russell Kraus House was the first FLW home built in the St. Louis, MO area. Like many of his projects, this home was built backed with the idea that beautiful architecture can come at an affordable cost. This house is particularly interesting because the interior fabrics and furniture are original.
6. Bott House - Kansas City, Missouri
(Completed 1963)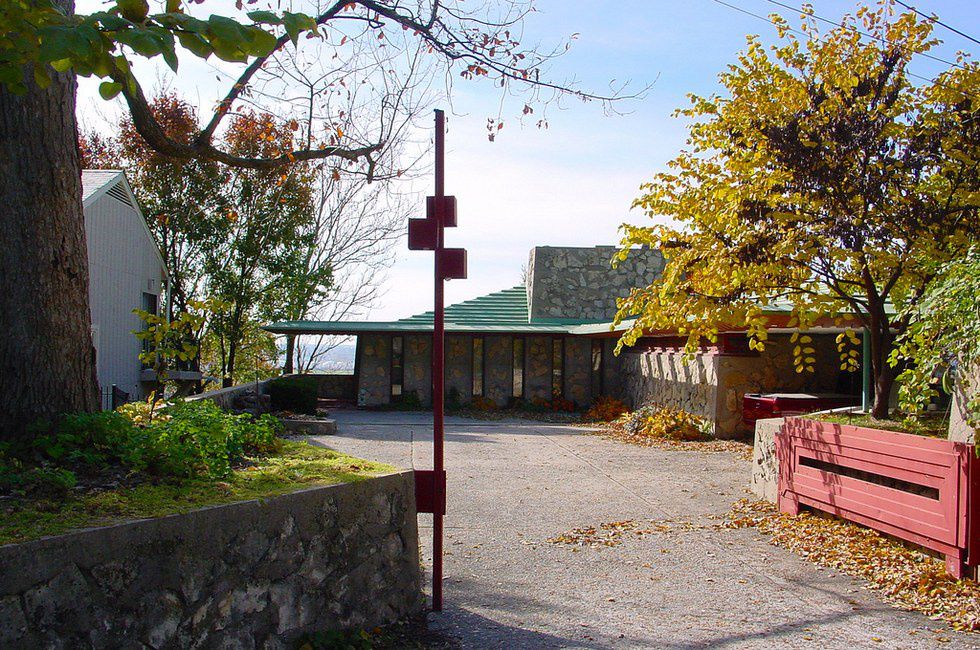 Address: 3640 NW Briarcliff Rd. Kansas City, MO 64116

Can You Visit? No, rumor has it, it is stilled owned and maintained by the first-owner's family.

Yet another Usonian-style home by FLW. This one features a Rumblestone wall, which both references the nature of Missouri while simultaneously giving the house a sense of privacy. The house is built on the side of a monumental hill and it provides breathtaking views of Kansas City.

7. Theodore A. Pappas House - St. Louis, Missouri
(Completed 1964)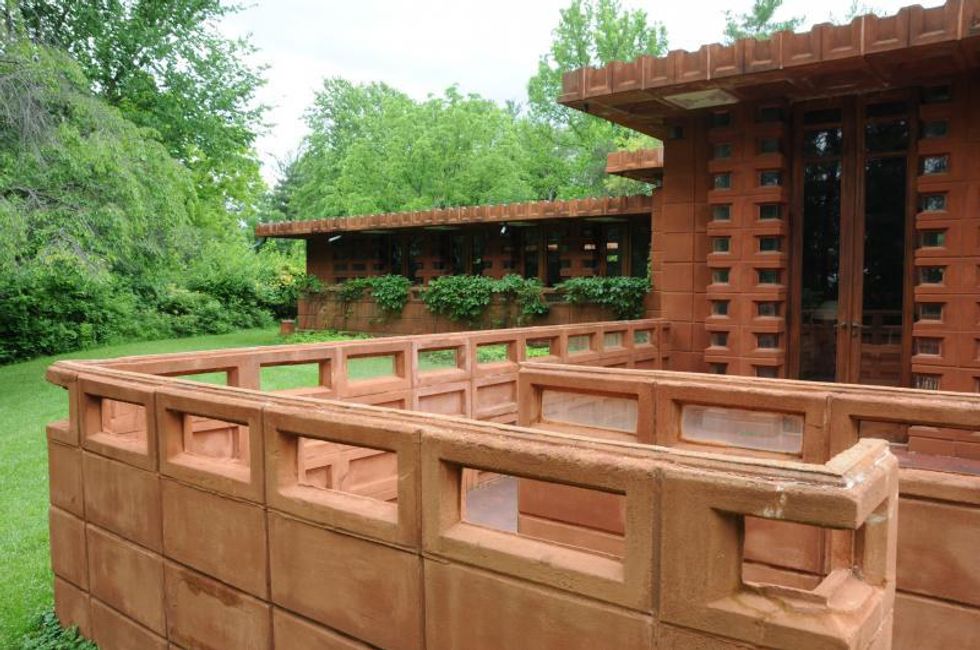 Address: 865 Masonridge Rd. St. Louis, Missouri 63141
Can You Visit? No, it is a private residence.
This house is the only Usonian Automatic house located in Missouri, and the largest Usonian Automatic house ever constructed. Usonian Automatic houses were essentially houses made of inexpensive, masonry building blocks—a design created to control costs, and permit efficient construction. Unfortunately, the home has begun to fall into disrepair, so feast your eyes while you can!
---
Next time you find yourself at home desperately trying to find a new Netflix series to binge opt for an adventure instead. Grab a friend and go enculturate yourself with some of Frank Lloyd Wright's iconic and influential architecture.