This year, I'm determined to be happy. Not that I've been unhappy, but I let life get to me way more often than I should sometimes. In the hustle and bustle of college life, it's hard to slow down. With so many things going on, it's easy to feel overwhelmed. That's why I've decided to live by this quote by Sir Isaac Newton, and I think all college students should do the same:
"Truth is ever to be found in simplicity, and not in the multiplicity and confusion of things."
Newton emphasizes that the things that matter in life shouldn't be difficult. Truth, or what is real, is always found in the simple things, not in things that are stressful or confusing. In college, this simple idea is extremely important to remember.

College students often stress about the future before it arrives, creating problems for themselves that they don't need. Why worry about something that you don't know is going to happen?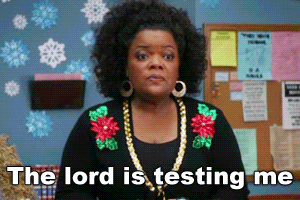 College students often find themselves swimming in what seems like an ocean of responsibilities and stress. Life is a big thing to handle on your own, between balancing your academic and social lives, trying to be healthy when you're constantly surrounded by curly fries, and budgeting your money so you have enough to buy your weekly (read: daily) box of pizza bagels.

It's all a lot to handle at once, so the very idea of adding one more thing to that already mountainous load is incredibly daunting. However, it's important to not let the "what-ifs" of your future run your life in the present.
That's exactly what Newton gets at in this quote. Focus on what's real, what's true, and what's happening in the now. Don't get lost in the commotion of life; you can handle it. It might seem like a lot of times, but God/the universe/whoever or whatever you believe in wouldn't throw anything at you that you couldn't handle.

Take a deep breath, relax, and revel in the simplicity of things. You'll be much happier if you focus on those things, not letting the weight of your responsibilities dominate the person you are. You are strong, and you can handle anything this year or this life throws at you. College is supposed to be the best four years of your life, so focus on living your best life right now.