From the moment I was born, my Catholic faith has constantly been a part of my life.
During my elementary school days, my Sunday mornings were dedicated to singing for my parish choir during Mass. But for the days when I wasn't singing or positioned as an Altar Server, I sat alongside my family in the same exact pew. At this time, my faith was dependent on my parents--the people who raised me through religious tradition. By this dependence, I followed along to the repetitious prayers and rituals during Mass, failing to notice their liturgical significance.
However, as I grew older, my faith became gradually less dependent on my parents. When I was attending a Catholic high school, there were certain religious obligations that were expected of everyone, such as monthly Mass, prayer services, prayers before classes, etc.
However, during my high school years, my faith grew simply because I chose to do so. I was the one, not my parents, who signed up for countless retreats, service projects, and leadership roles. Through this initiative, I encountered life-changing experiences, mentors, and friends who have forever changed my life.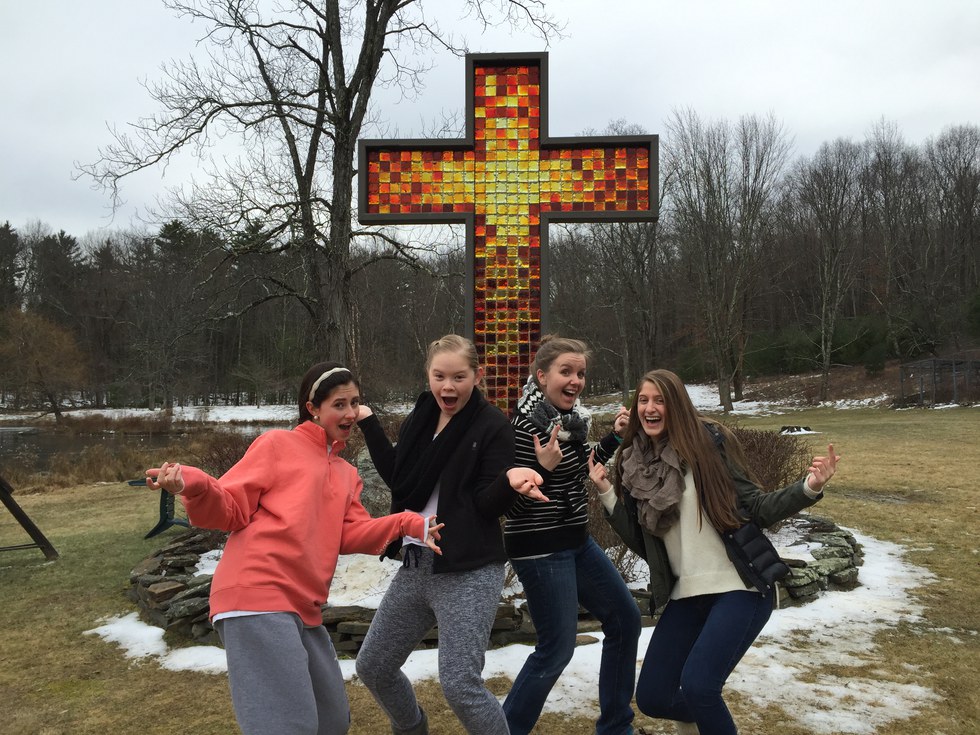 Yet, by the time I graduated, I saw my high school glory days fade before my eyes. Before I knew it, I was off to a new place hundreds of miles away from home as a college freshman. Although I chose a Catholic university, specifically because my faith became that important to affect my college application process, I quickly realized that not only the religious diversity of a college campus, even a Catholic one, but also the fact that those who did identify as being Christian failed to incorporate their faith into their daily lives.
My high school teachers warned me about this months before I graduated. But now, I wish I could hear their advice just one more time.
Because the truth is....it's hard to be religious in college. The stereotypical college student who has spent their entire weekend either sleeping or partying is too lazy or reluctant to dedicate an hour of their Sunday evening to Church; therefore, it's difficult to find a group of "Mass people" to walk to Church with every Sunday.
Therefore, there have been Sunday evenings where I casually stroll to the Villanova Church alone; yet, I feel once I'm inside, the Catholic community takes away the fears, anxieties, and stress that I experienced on the way there. Only recently have I realized that this is the challenge God has given me in this new chapter of my life.
I am not only prepared for this next step in my spiritual growth. But most importantly, I am ready to see where it takes me and what I will become as a result.

Cover Image Credit: Juliana Cosenza