Ah yes, we have all heard the age-old stereotype that men are smarter than women and a woman's place is in the home. This thought process was the most prevalent way back in the late 1800s and 1900s. However, as time progressed, we have seen more and more women entering the field of academia and skilled work. From an article written in 2017 on the Atlantic, recent statistics show that 56% of individuals on American college campuses are women. Today, it is not rare to find a multitude of intelligent women pursuing higher education along with their male counterparts with little to no discernible gap between the performance of the two sexes. As well as an increase in women college students, many college professors are also women. In 2019, it is not difficult to say that women play a pivotal role in academia and higher education.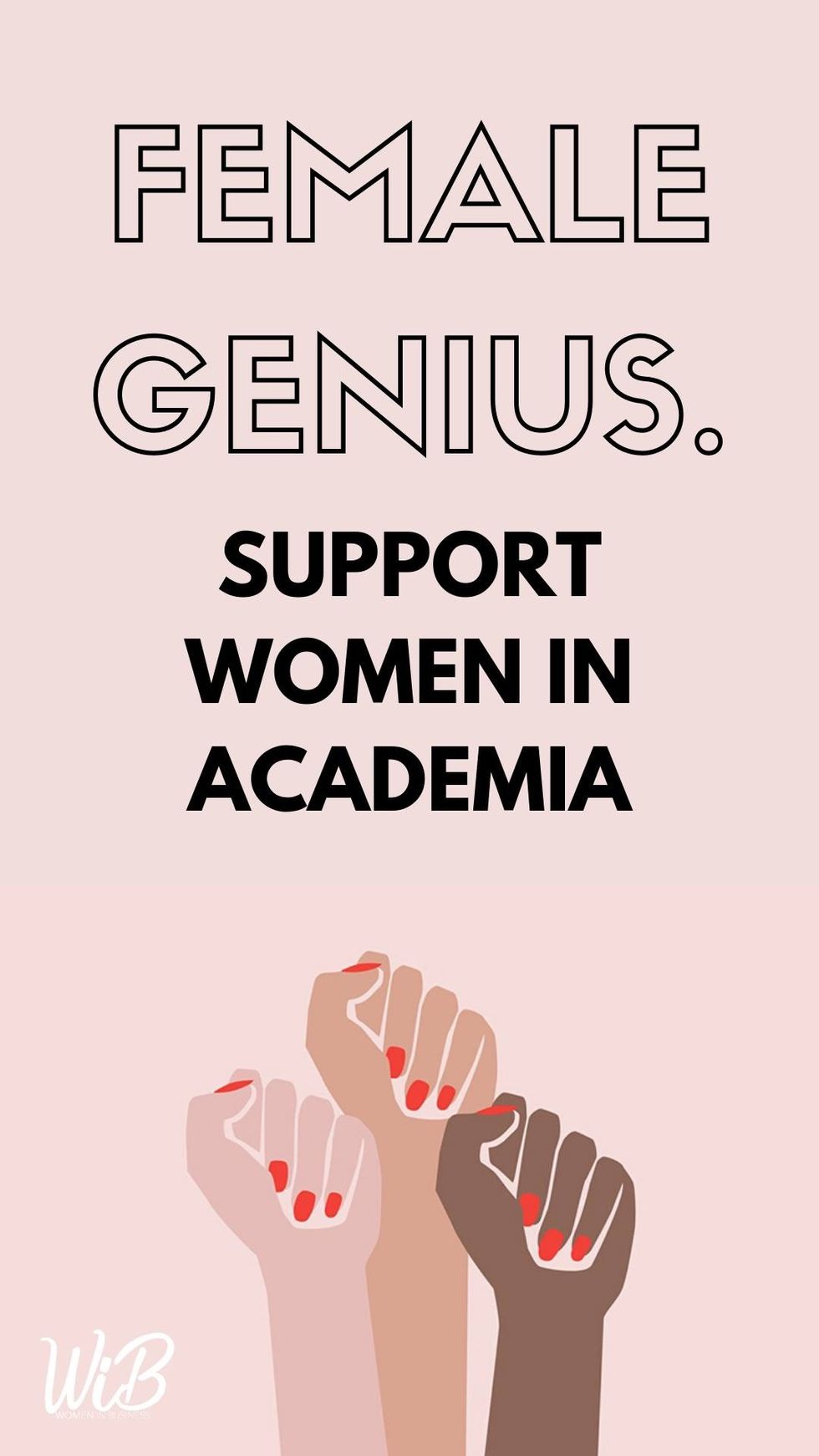 Female GenuisesWIB Indiana University
However, a Business Economics professor at the University of Indiana Bloomington, Eric Rasmusen, reposted a questionable article blatantly belittling women's intelligence by publicly claiming that women are "destroying academia."
We must note two things before delving into the progression of this fascinating twist of events in the 2019 activism environment. First, everybody has the right to share their opinions through the First Amendment and freedom of speech. While his opinions may be disagreeable, he does have the right to share them. Secondly, while many at the university have spoken out against Rasmusen's Tweet, we must be careful not to blame his ideas as a product of the university.
Now that we have that cleared up, let's focus on the timeline and what has unraveled.
On November 7th this year, Rasmusen shared this article and quote in a tweet.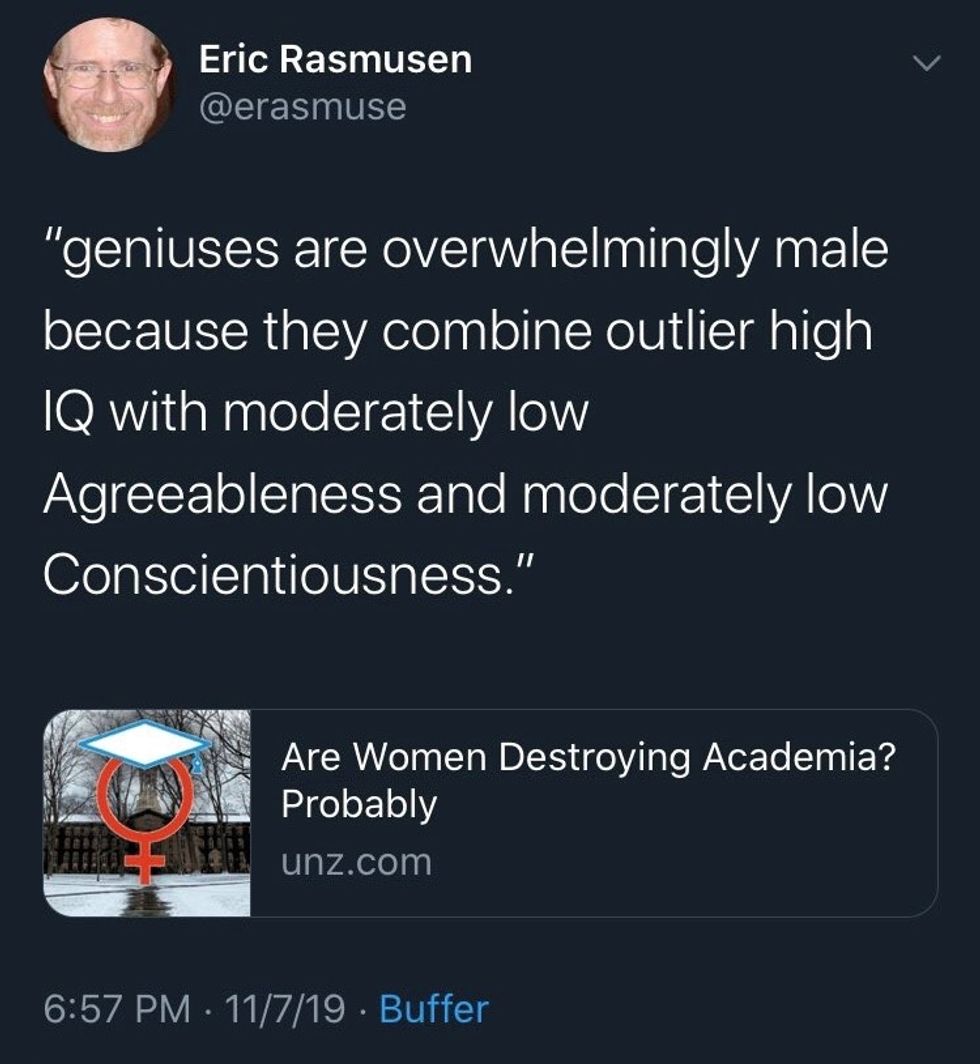 The Tweetscreenshot from She Rates Dogs Twitter
Thanks to the account, @SheRatesDogs on Twitter, a repost of his tweet went viral with 30,000 favorites to date.
Angered? Confused? Offended? As am I. However, this display of misogyny and discrimination is not new for this individual. In the past, he has made homophobic, racist, and sexist comments all found on his public Twitter and blog. As of now, the university has taken action but it did not include the removal from his position. But, he now has to grade double-blind; he will not know whose paper he is grading to avoid any discrimination amongst his students, and now students will have another option of which professor to take for the course he taught going forward.
Why does this matter?
A response to a comment this negative and biased from a professor has a multitude of implications on individuals in academia and those that will be involved in academia going forward. An example of how some students at Indiana University responded to the situation is when Mandy Novicoff, the president of Women in Business at Indiana was informed by another business student about Rasmusen's tweet. Mandy states that she was instantly "shocked and disgusted that a professor would share such a sexist and false article that directly demeans women."
In turn, Mandy got thinking. She knew that as the president of Women in Business, they had to do something big in the most positive and creative way possible. So what was Women in Business' response to this instance of sexism?
Mandy explained, "I was thinking of things to do, and I wanted to design hoodies and sell them for a fundraiser. A Vice President of Women in Business suggested that the proceeds go to Girls Inc."
Girls Inc. is, per their words, "a non-profit organization that inspires all girls to be strong, smart, and bold. Girls Inc. equips girls to navigate gender, economic and social barriers and look forward to the future where girls and women are empowered and part of an equitable society."
Mandy wanted to make a pointed and witty response to the article and then the phrase came to her. "Female Genius", the catchy tagline displayed on the hoodies pictured below.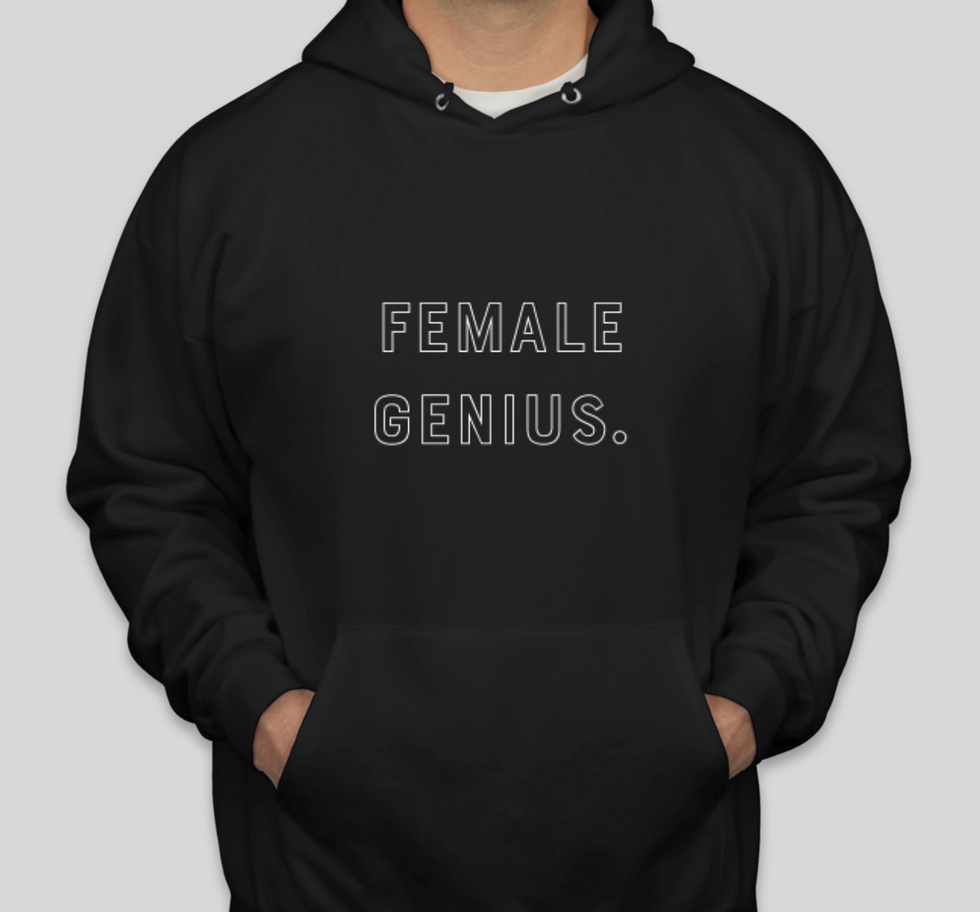 Female Genius HoodieMandy Novicoff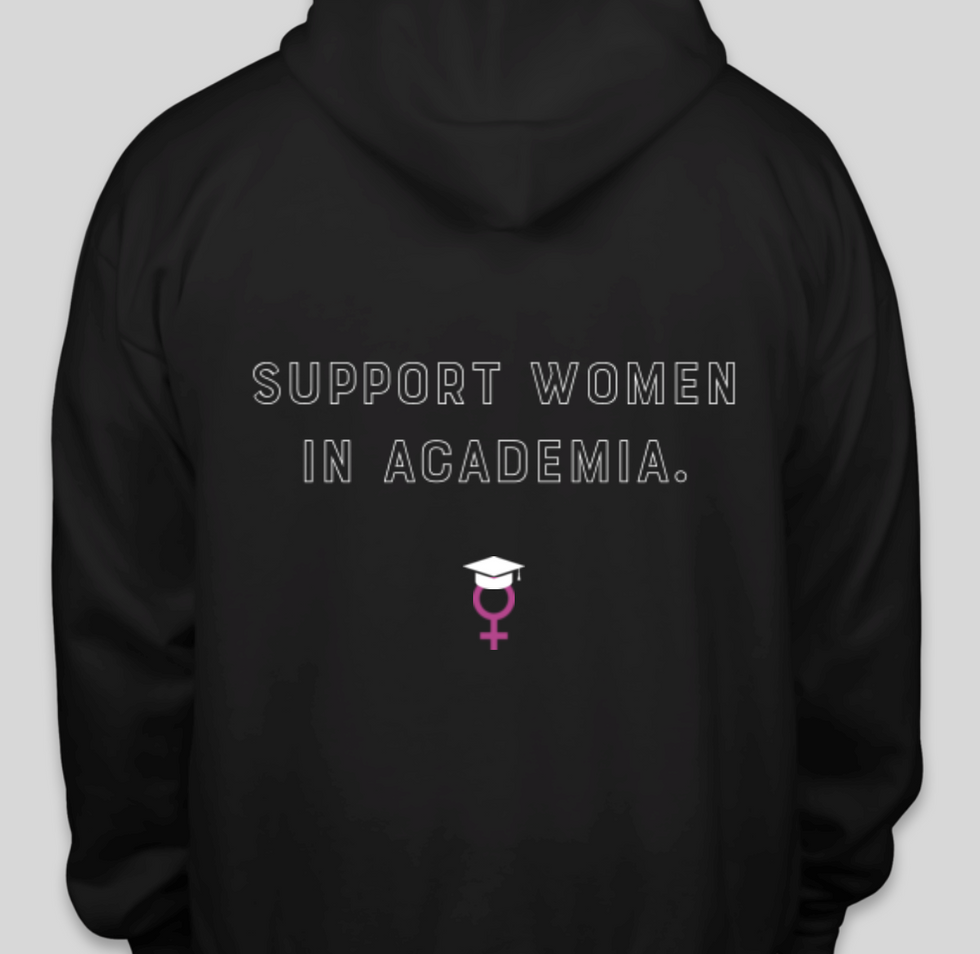 Back of the hoodieMandy Novicoff
Since last Thursday, Women in Business has sold over 3300 hoodies and raised well over $10,000 for Girls Inc. This is important as the statement made by the hoodie and the money raised for Girl Inc. shows the power behind a positive message to combat the negativity of Rasmusen's tweet and other sexist ideas.
Folks of all genders around Bloomington and elsewhere in the country will be repping the Female Genius moniker to display that women have a significant role in the world of academia.
Thanks to Rasmusen's bigotry, he unwittingly provided the spark for a wave of female positivity, empowerment, and academic inclusion. This is the start of a movement: female geniuses everywhere.