Do you wonder what she is thinking after the breakup? Woman go through several stages after experiencing a breakup. Whether it was she or the partner that ended the relationship, both can experience a heartbreak.
It's important to stay healthy after a break up because the body is experiencing high-stress levels, sadness, and rational thinking can be impaired. Everybody deals with it differently and experience the stages in different order.
Many things are running through a woman's mind and the next several days to weeks she will need all the support she can get to start the healing.
These are some of the stages that women may go through post-breakup: Post break up day number one, she makes sure not to communicate with her ex. She feels like an open wound and doesn't want any reminder of him. So getting rid of pictures and any gifts is the first stage.
Next, women will call up close family and friends. They need someone that can listen to her. Most guys will think it's all about bashing the ex, but actually, she will talk about the disillusionment of love and need comfort to find balance once again. She will talk about what she could have done better to avoid the turn of events. It's not a time to bash the ex, but a time to ventilate about the positives and the negatives of the relationship.

At this stage, she wants to distract herself and have fun. She will call her best friends to the rescue. To mend her broken heart she will call for a weekend with close friends and go back to activities that she did once on her own. Now is her time to step out and shine again with people she feels comfortable.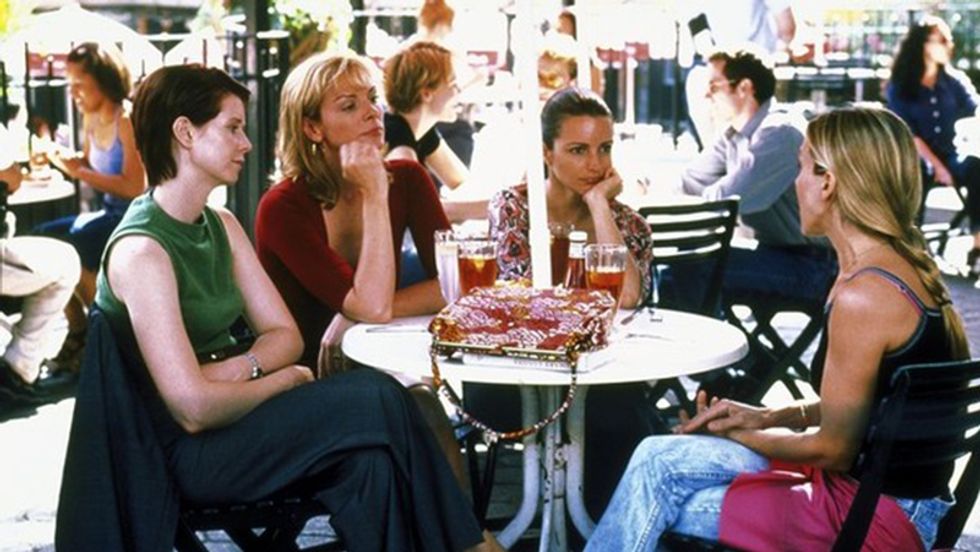 Carry and her friends in Sex and the City always made time to talk about relationships over lunch.Cosmopolitan
The next few days, she will try and blame herself. This is where some, but not all will rely on alcohol to numb the pain. It might be one night out with friends where all she wants to do is forget about the pain. This is only a temporary solution. She starts to wonder things like if only she could have done things differently. This is the time when she is replaying the good moments and start to focus only on the positive aspects of the relationship.
The next days will be all about the acceptance of the end of the relationship. She takes the next days to reflect, and think about her next moves. Once she has recollected herself, she can finally start to analyze the breakup. She will weigh the positive and negative aspects it had. She will accept that things ended for many reasons. She is reorganizing her feelings. She is trying to find that closure for herself. It's a not a time to move on to someone else. This is not what it is about. It is about learning to feel wonderful again. It will take immense effort to feel that balance again.
She will start to reorganize her time used to spend with that special somebody. She will now focus her time and attention on friends, family, and activities that will help her move on. This is the time that she will start setting new goals and gaining a new perspective of what she wants in her future.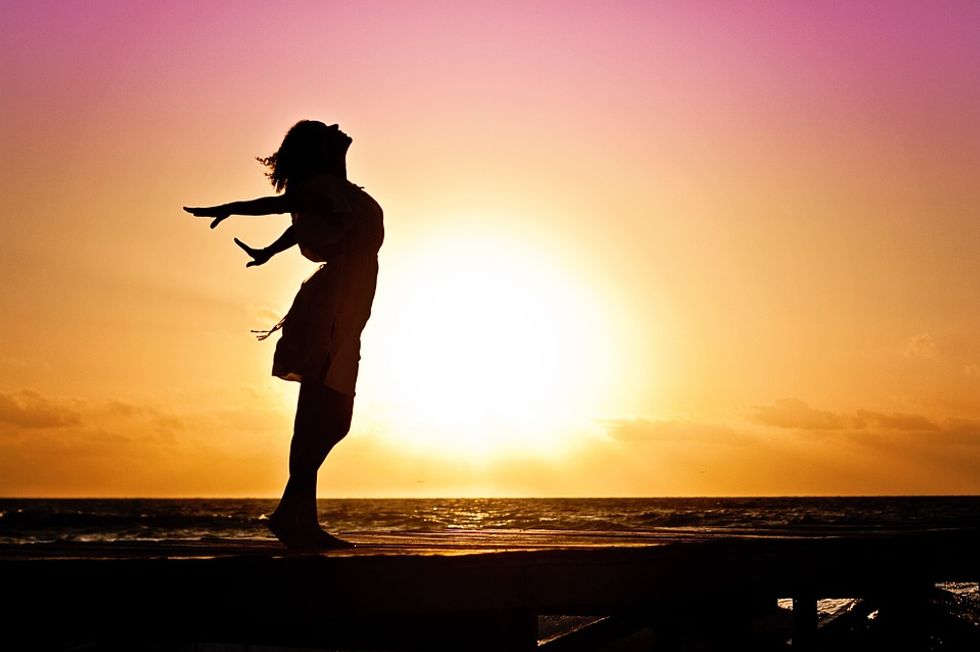 The next couple of weeks will be for her a time of regaining that confidence and balance back in her life. She will focus on surrounding herself with constructive friends. She will begin to reassess her values and beliefs in relationships. The most important thing a woman will do is learn from her experience to make better decisions when it comes to relationships next time.
The end of a relationship can be a traumatic experience and drastically change your view of love and relationships. The best thing to do is handle the ending of a relationship with dignity and grace. I believe we can learn from our biggest failures in our relationships. It may not seem this way, but these moments in life can bring out the best in us. These critical moments push us onto different paths and can teach us valuable lessons.