The two Home Alone movies brought a new perspective on Christmas - a much more devious and fun one. Everyone says that we should be with family and friends around the holidays, but that's definitely not what Kevin McCallister does.
The films show us that sometimes being alone can actually be a time that we should take advantage of when we can, like winter break. Once you're home, take this time to celebrate the holidays, but also you: The hard work you've done, the tough times you went through this fall semester/quarter/trimester. Home Alone has some pretty good ideas about how to spend winter break the right way.
Quit stressing
No more tests to study for, papers to write, or projects to do. The fall is over. Try to ease your brain, 'cause during finals week, you probably looked something like this: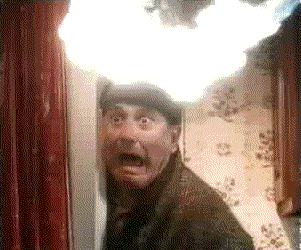 You have all the TV you can watch
If you don't have a TV at your dorm or at your apartment at school, now's you're chance to catch up on everything you missed in the past several weeks.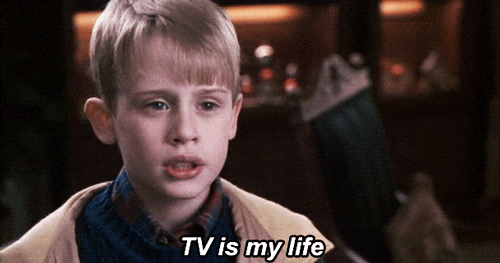 Erase the enemies you made this fall
Let's admit it - we've all encountered some people that later became enemies. If you made any this fall, now's your chance to empty them out of your life - unfriend them on social media, delete their phone numbers, etc - you're gone for like a month, so when you get back later, it won't probably won't matter to them 'cause it's been too long to care about any longer. Do what you have to do to just get rid of them from your head and never worry about them again. #byebyebye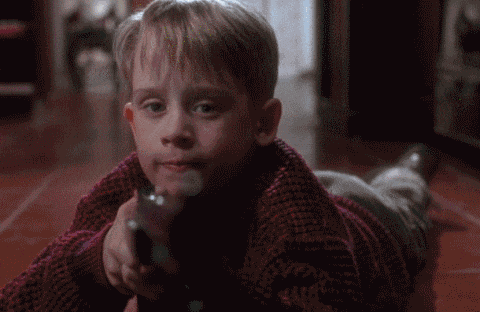 Get as much sleep as you can
You most likely didn't get the necessary amount of sleep at school, so over the break, don't take your bedroom for granted. Everyone misses their home bedroom with all their comfy blankets and pillows from their parents. And let's face it, the bed you've got at home is probably much more comfortable than the cheap one you bought for your apartment, or the one student housing provided for you.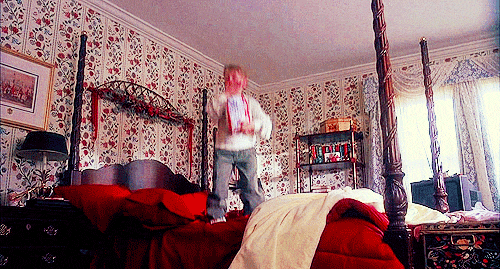 Now get out and do something fun
Now that you've been getting a lot of sleep, you're gonna wake up with a whole lot of energy - energy that you lost while studying for finals last week before you came home. So after sleeping in so late, you'll probably wake up like this: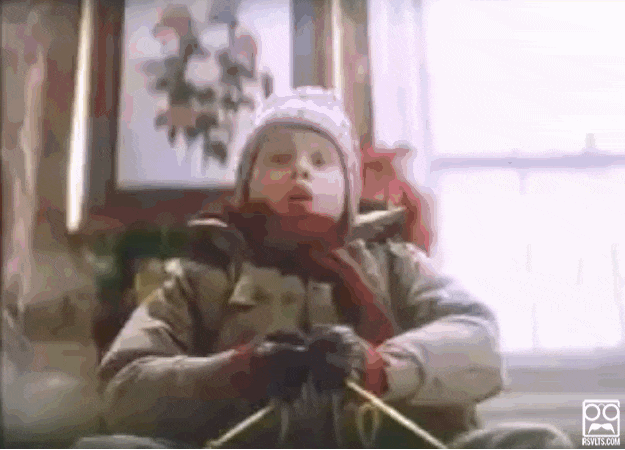 The most important = Treat yourself
Some of us barely had time to eat full meals 'cause we were too busy running around to classes, to work, studying, and writing a bunch of papers. And the biggest concern was not being able to afford buying enough food. So when you're home, take the chance to eat everything that's given to you.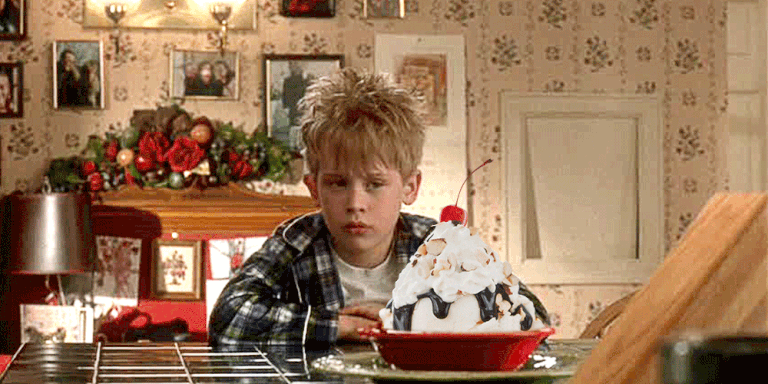 Go holiday shopping
Don't go all out on buying luxurious gifts if you can't. But going shopping for the holidays can be fun - maybe just don't go alone. Go with someone in case you'll need help.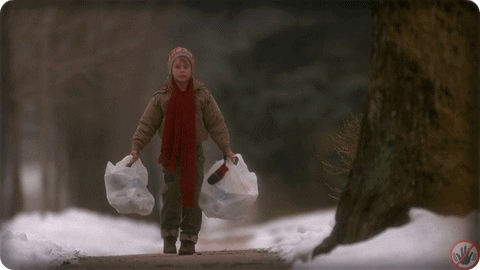 Light (the house) up
Holiday lights are always nice. Having at least a couple of lights on your place looks cool - Just don't go too far with it.

Avoid holiday card pictures
RUN. Run away. If your parents do the whole holiday card picture thing, GET OUT OF THERE NOW. This is YOUR break for crying out loud.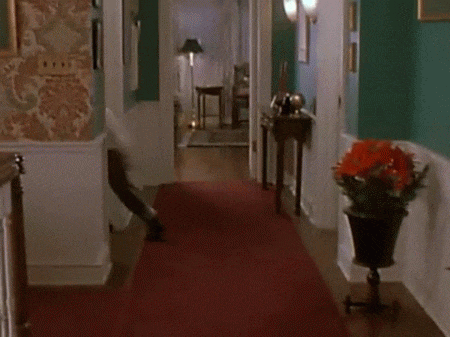 Don't let the winter air hit you hard
Unless you live in Southern Calfornia or Arizona or Nevada or Hawaii or any other place like those, you will probably have colder weather, which means you gotta bundle up. I just came home for my break and what happened? I got strep throat. So be smart and just wear a jacket, it's not hard. You don't want a virus to hit you in the face.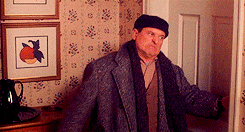 Get used to your home again
What I mean is that you've gotten so used to your dorm room or your apartment in college that you possibly aren't completely used to every square inch of your home right now. And that's OK, it happens. Just make yourself at home...again. Try not to forget everything about home 'cause you might be tripping over the floor cracks you forgot were there, or pushing the door open instead of pulling it.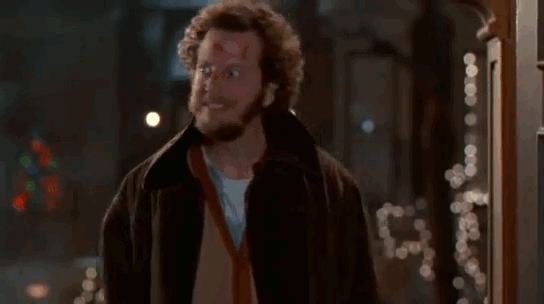 All in all, you're back home for winter break. They don't call it a "break" for nothing; you deserve a real break from those sleepless nights partying, studying, writing papers, repeat - generally, the rush of college. So break the way Home Alone shows you how it's done. And while you're at it, it's the holidays anyway - watch the movies.