I'll admit, I didn't start listening to Fletcher until the week before I saw her live. When I heard she was on the lineup for Juice Jam at Syracuse University, I shuffled her songs on Spotify. My immediate reaction—Why haven't I listened to her sooner?
From then on, I began learning more and more why Fletcher is underrated.
Her music speaks to the soul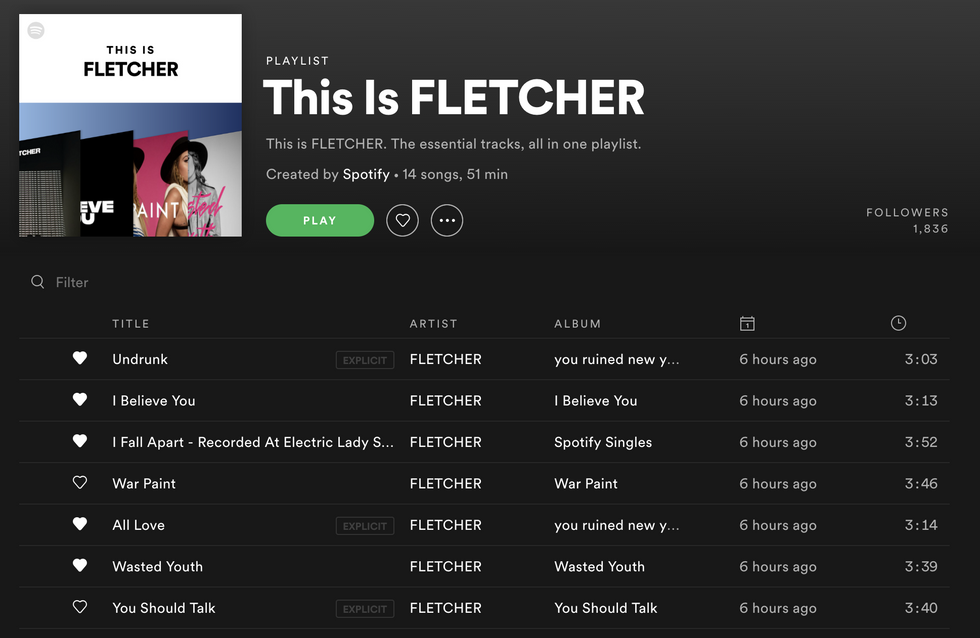 Fletcher's music is different than any other female pop singer today. While her voice compliment popular favorites such as Halsey and Lana Del Rey, she stands out completely, with her own unique style and personality. Her lyrics about heartbreak and youth empower listeners. I soon learned friends of mine also listened to her. Her songs are sad anthems you can belt out with your friends, which is exactly what we did, blasting "Undrunk" in our dorm before heading out to Juice Jam.
She's an amazing performer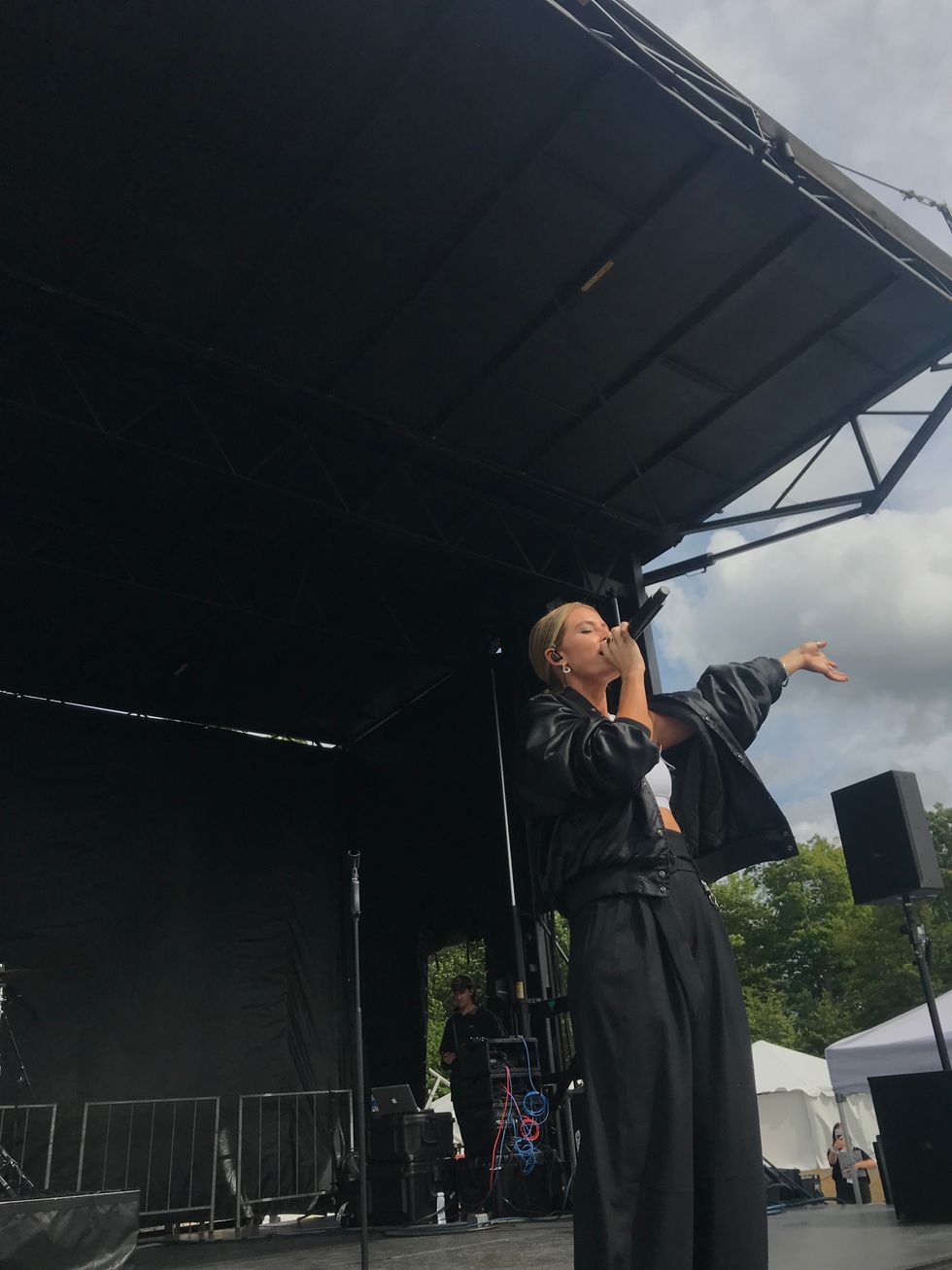 Every concert bears the question—Will my favorite artist sound good live? Not only did she have the same stunning voice as she does in her recordings, but Fletcher engaged us in the audience and put on a good show. Her passion for music shows in her performance. Then again, I had the advantage of standing right up front.
She funny and personable - I ACTUALLY MET HER!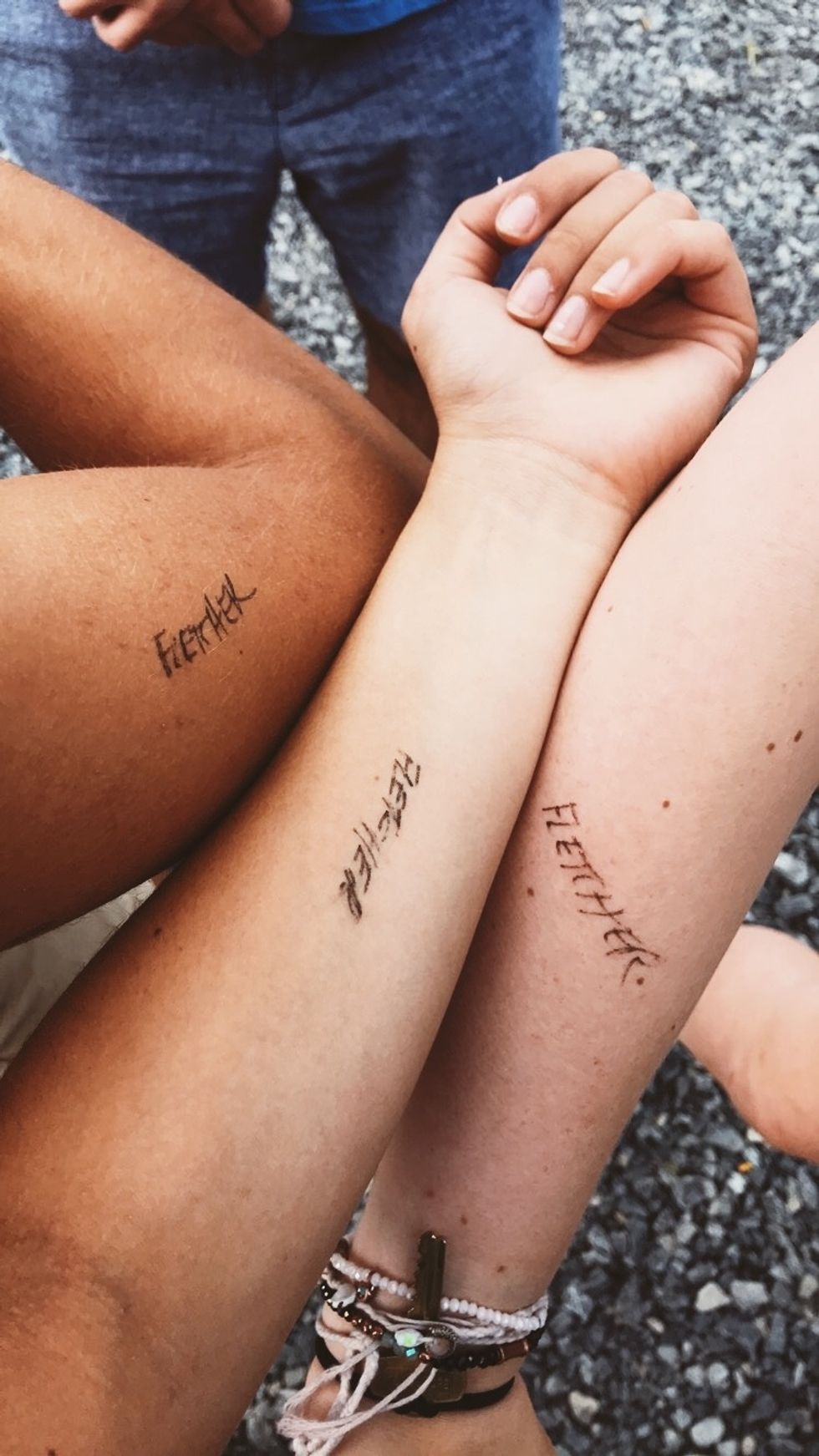 During the show, she admitted she was wearing a jacket because she'd spilled pizza on her shirt backstage—if that's not a mood I don't know what is. After her performance, she came around to meet fans and sign autographs. She signed my arm, but made me promise her I wouldn't get it tattooed.
Her Instagram stories are hysterical

I'd started following her Instagram and, once again, wondered why I never did so sooner. The videos on her story capture her most fun and hilarious moments either on tour or off. She's sure to brighten your day, so do yourself a favor and follow @findingxfletcher
She has an incredible wardrobe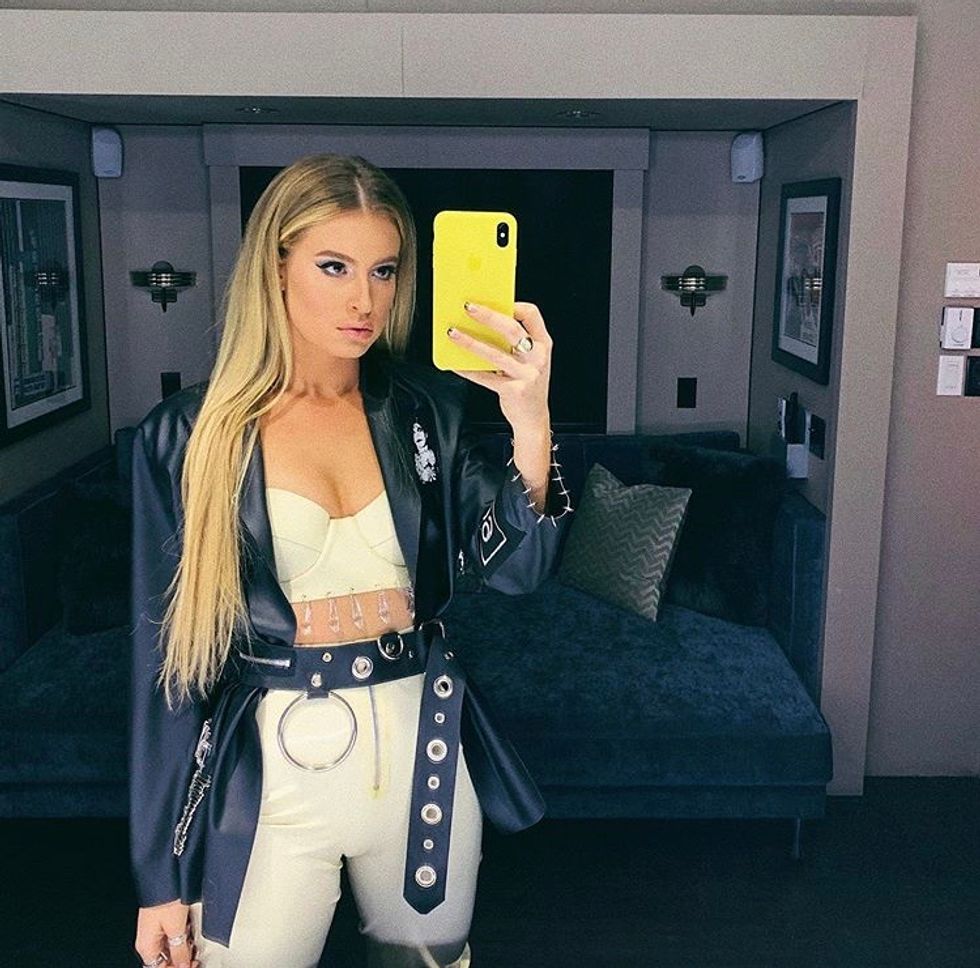 Picture taken from Fletcher's instagram @findingxfletcher
As I said before, Fletcher's style differs from other artists. Style, as in, both music and fashion. Her wardrobe is bold and daring, just like her, but also complements her beauty. If only I could pull off latex pants.
Trust me, you don't wanna miss out any longer. Go check her out!