Cosplay, also known as costume-play, has been on the rise since the update of pop culture. In this day and age, anyone and everyone can cosplay. You've seen us cosplayers outside your local comic book, anime, or video game convention. And although the cosplay community always has our backs, many people consider us cosplayers nerdy or weird or freaky.
Although most of us are probably nerds (I cannot defend us on that), a huge majority of us are simply trying to express our love for a series or character, plus the perks that come with that expression.
Many in the cosplay community see cosplay as more than just an artistic expression, but even a confidence builder, a great way to make friends, or simply a way to be yourself. I cosplay because of the wonderful people I meet along the way, it's fun, the reaction people have when I pull a hard costume off, and the smiles kids make when they high fave me in my Deadpool costume.
I asked 20 other cosplayers why they cosplay, and their responses were not only completed varied, but even inspirational.
1. "I cosplay and host cosplay meetups because I love to make people happy."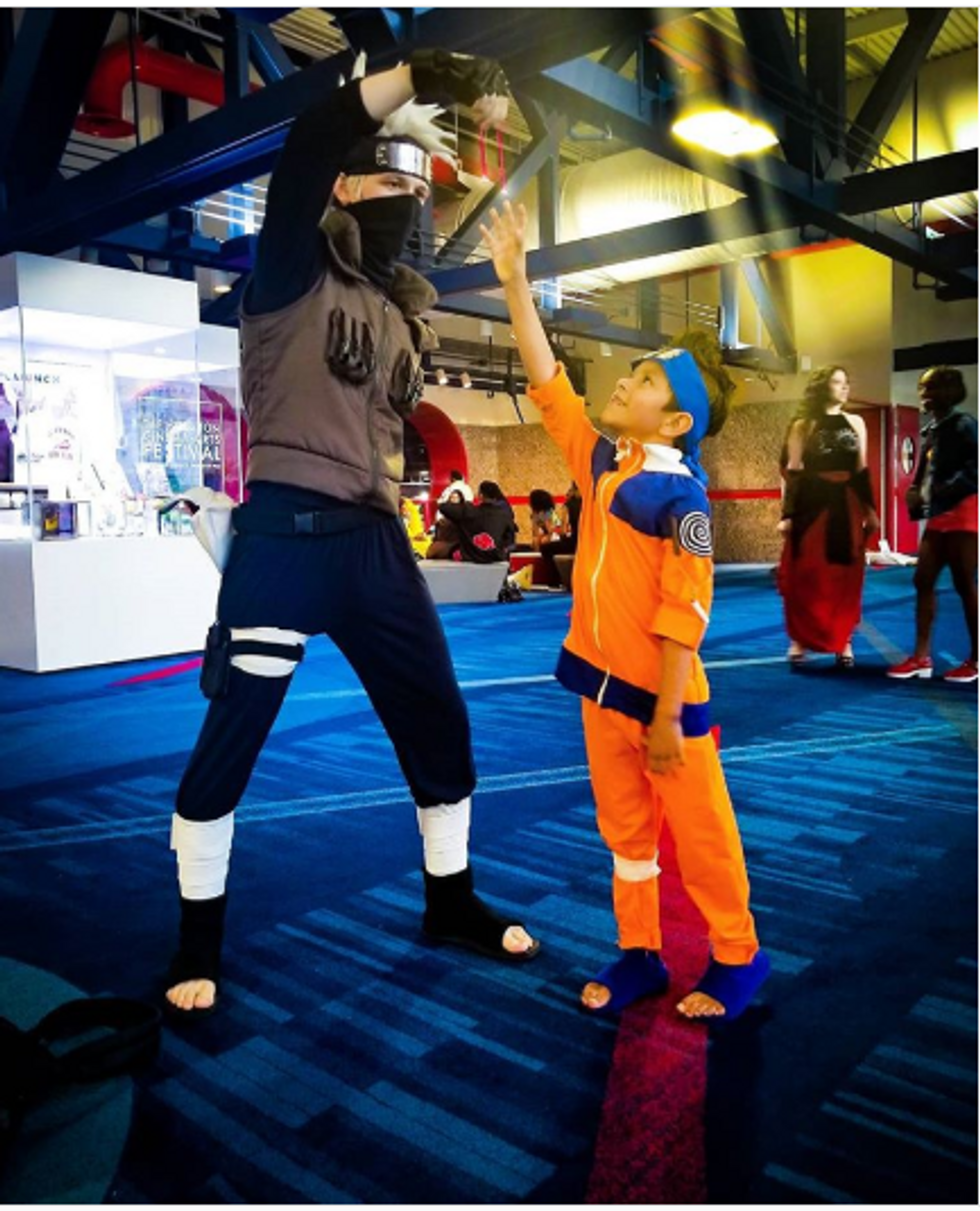 Kids Day with Kakashi
https://www.instagram.com/p/BhMZLACHlS5/?utm_source=ig_share_sheet&igshid=131kgcu144xs6
"I love finding people from different parts of the world and no matter what walks of life we all come from, we have something in common." (AJ Rush)
2. "​I'm living proof that the fun of playing dress-up never gets old."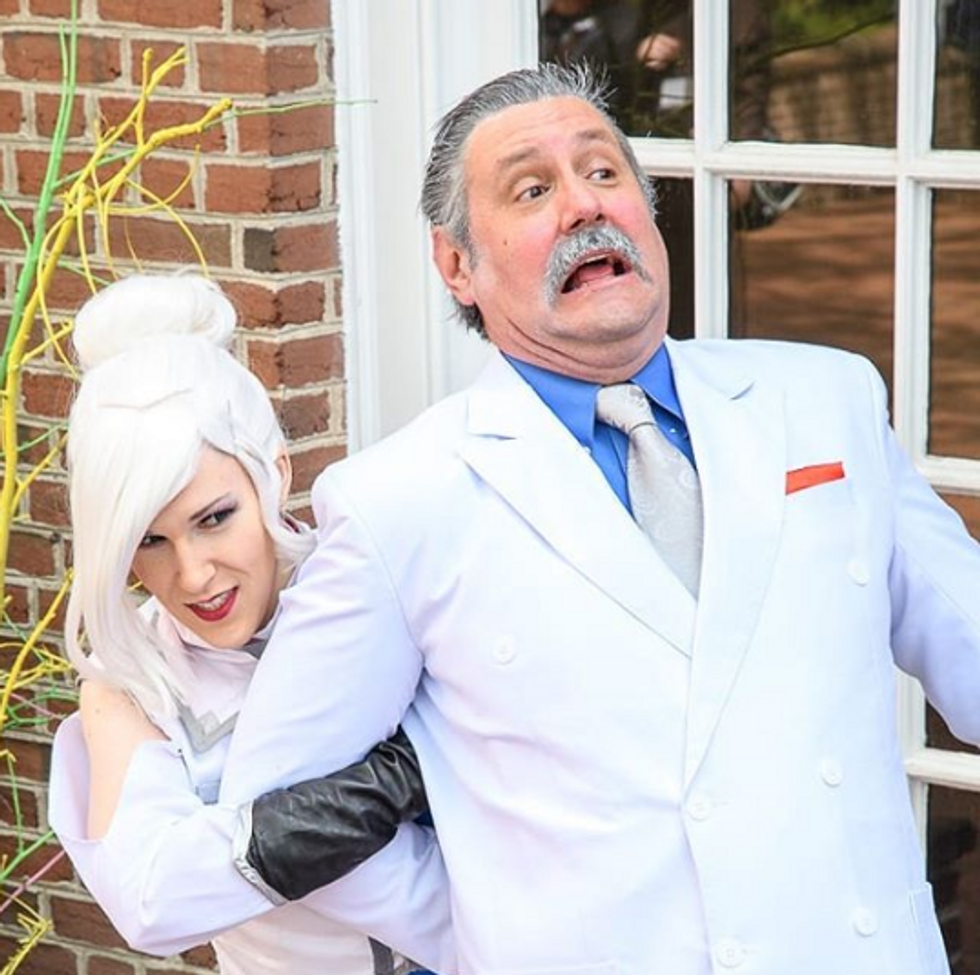 https://www.instagram.com/p/BkcoLUmgpYo/?taken-by=mad_doctor_mark
"Through this hobby, I've made amazing friends of all ages, and I've been able to share many deep and sincere great moments. Cosplay-wise pushes me to learn new skills and express myself creatively. I get to celebrate characters I admire and have fun playing the occasional bad guy. What's not to like?" (Mark Rabuck)
3. "I cosplay because I find I can express myself through each stitch I place in the costume."
"I enjoy seeing the costumes and working with those who help me. Some of my best memories have been when sewing. I love how you can transform yourself into a completely different person and meet more people who like the same things you like! I love when people stop me to take pictures knowing other people enjoy the thing I have worked so hard on." (Shyann Richmond)
4. "Cosplay is basically an extension of my field of study and that's theatre."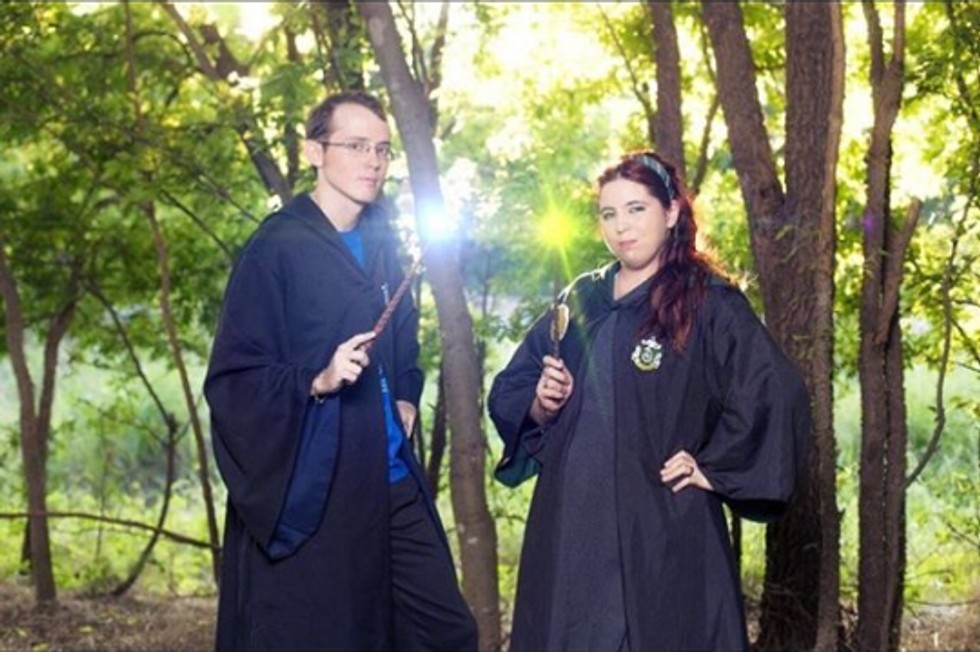 https://www.instagram.com/p/BfisL3qjSyY/?taken-by=phoenixdown_cosplay
"I love having a hobby that intertwined with my field. It keeps my skills sharp. Plus, I'm able to use it as a way to connect with my students." (Phoenix Garza)
5. "Cosplay gives me the chance to be someone else for a day."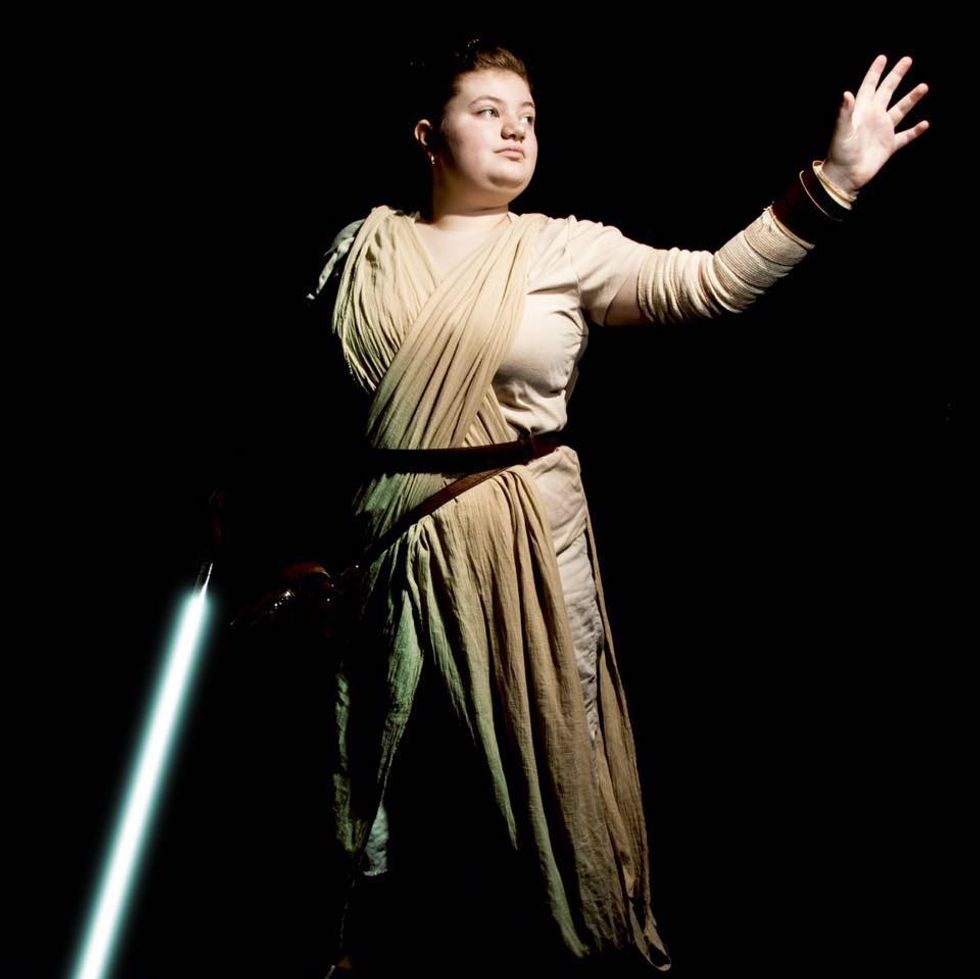 Photographer: Wolf's Ink Photography
https://www.facebook.com/1973804299552047/photos/a.1973804326218711.1073741825.1973804299552047/2018281618437648/?type=1&theater
"A lot of times, it's also a chance to just take a BREAK from some negative things that are going on in my life." (Katrina Flores)
6. ​"I cosplay because it helps me deal with my social anxiety and depression...
by escaping into a character that I love, and using that to bring enjoyment to kids and to fans of the character. Cosplay has also brought so many people into my life and I've made so many new friends." (Autumn Raven)
7. "[Cosplay] helps me with my fears of crowds and large spaces."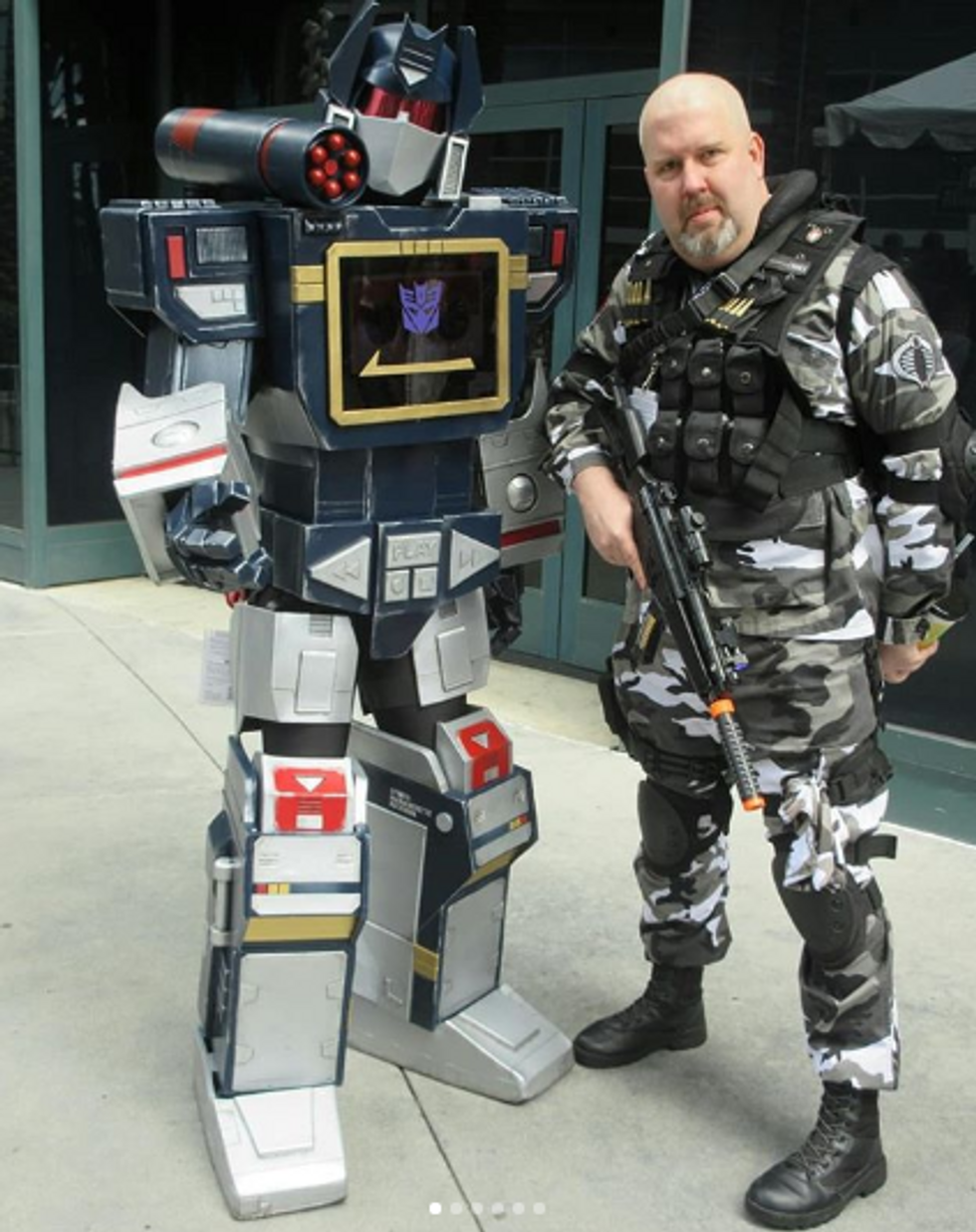 https://www.instagram.com/p/Bg0GVaEHlYclnzox4vKnE_OcfQYzemzRQnMW8g0/?taken-by=socal_firefly
"Because I become so wrapped up in playing that character that nothing else matters." (Socal Firefly)
8. "​I look at cosplay as 'wear what you want.'"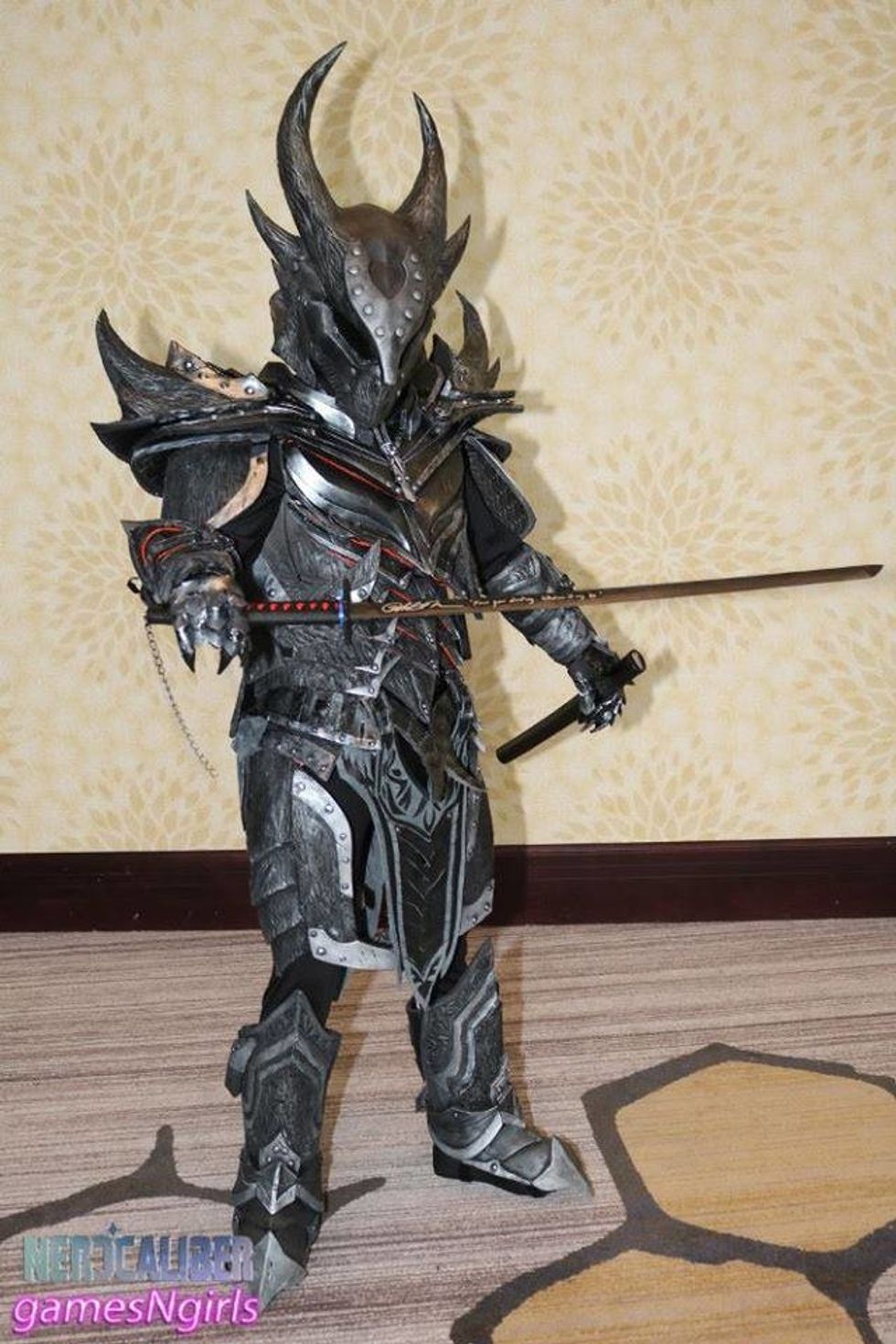 Photo taken by Adam Etheridge
http://www.nerdcaliber.com/zenkaikon-2018-cosplay-gallery-by-adam-etheridge/
"No matter what age, race, gender, or weight you are. Do what YOU want to do when it comes to cosplay and do it YOUR way!' And do not let anyone tell you otherwise." (Undie)
9. "I have loved cosplaying characters from children's shows, partly from nostalgia, and also because of the kids."
"Cause here's the thing: When adults see cosplayers, they know it's a person in a costume. But when kids see us, they think it's their favorite character come to life. And most cosplayers, have this little switch we call 'character switch,' where u stay in full character no matter what. When a kid spots you, you become that character, that switch goes on and DOSEN'T turn off till that kid is out of eyesight." (Kunoichiwarrior Cosplay)
10. "​I enjoy cosplay because the feeling of becoming someone I admire gives me more confidence than I can describe."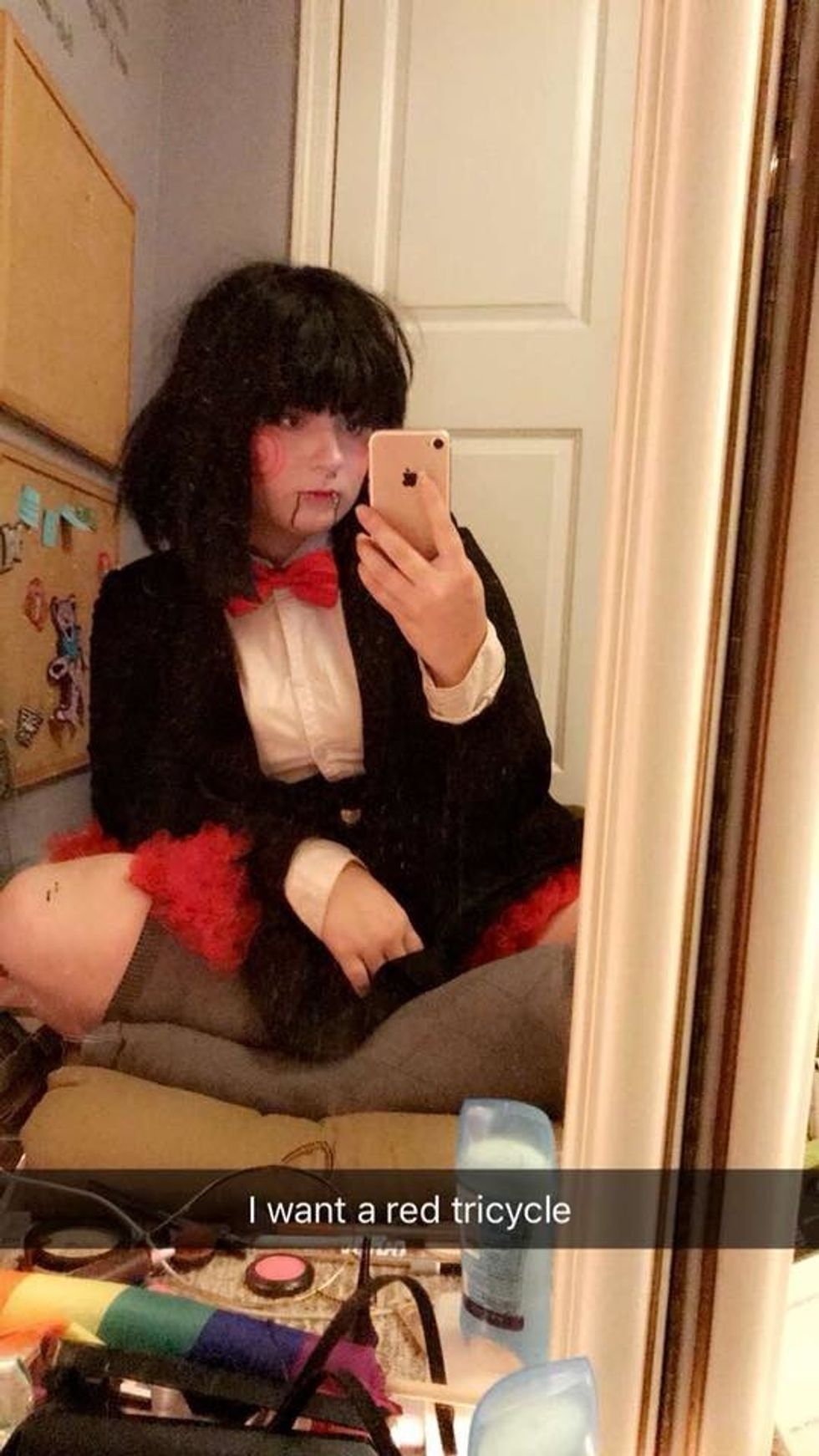 https://www.facebook.com/photo.php?fbid=384339118721097&set=p.384339118721097&type=3&theater
"Living as a person with depression and ptsd, cosplay is like a getaway and a reminder than happiness is achievable." (Kai)
11. "I cosplay because for a girl like me, who is plus size, it's hard to feel comfortable in my own skin."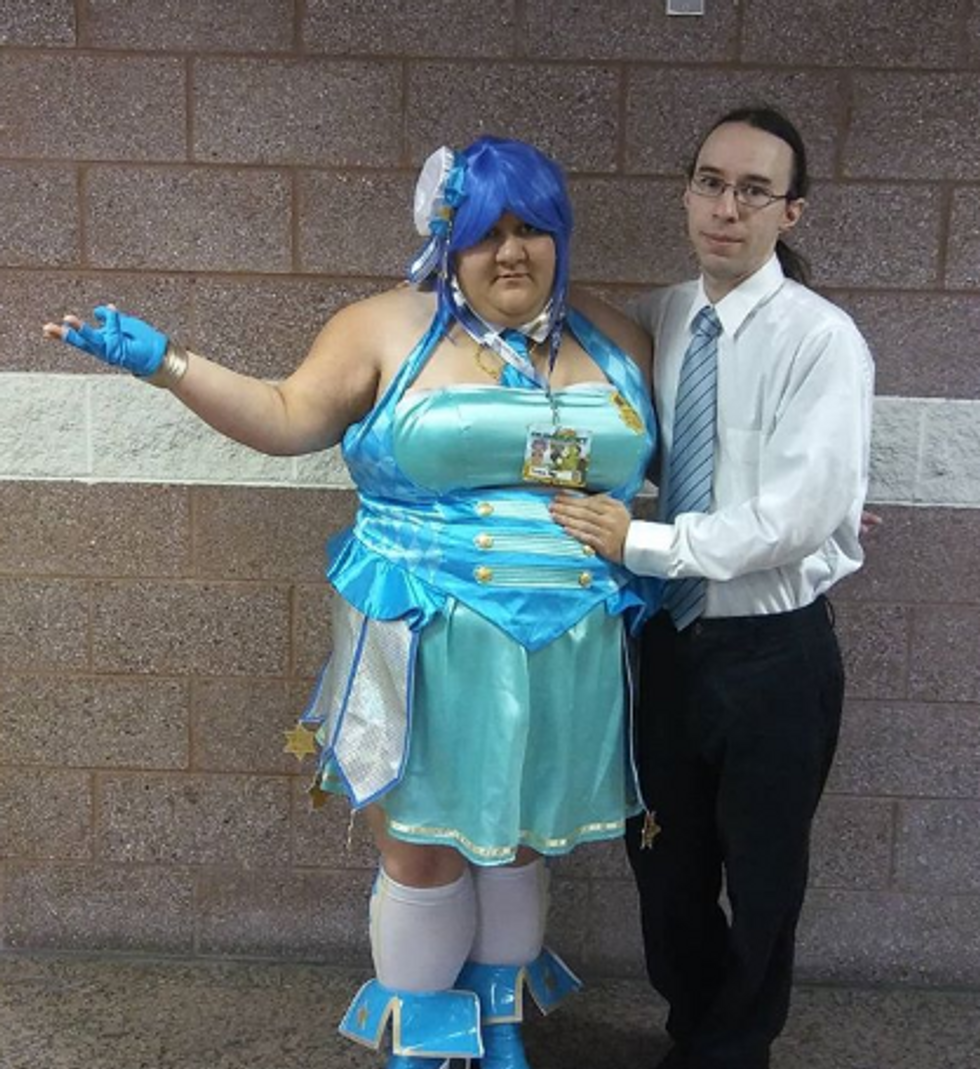 https://www.instagram.com/p/Bj22-HnBIPH/
"Cosplaying gives me the chance to look in the mirror and really see myself as beautiful." (Kage Tsukino)
12. "One of my most favorite things is the fame."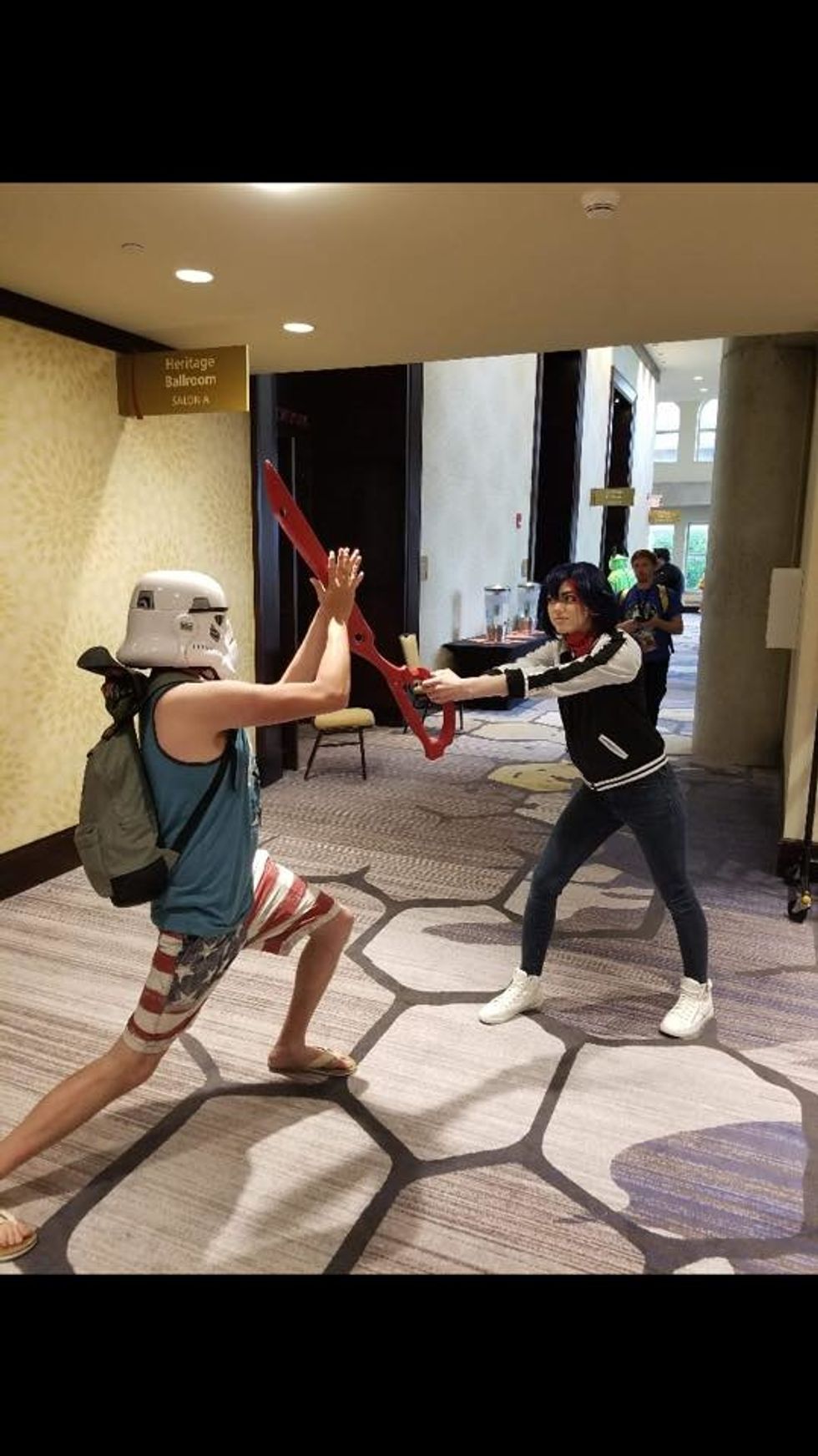 https://www.facebook.com/photo.php?fbid=1155270027975441&set=p.1155270027975441&type=3&theater
"The feeling is great when you hear somebody wanted a photo, [it] just mean your idea was great!" (Taylor Smith)
13. "I have done cosplay for 13 years because I love to be in character...
"Whether [it's] Sailor Jupiter or my original character Rushuna or my heroine Naomi, I put myself into it to become someone better in both mind and body. I am myself but I inject the best parts of the characters into my cosplay." (Rushuna)

14. "I cosplay because I love the creative outlet."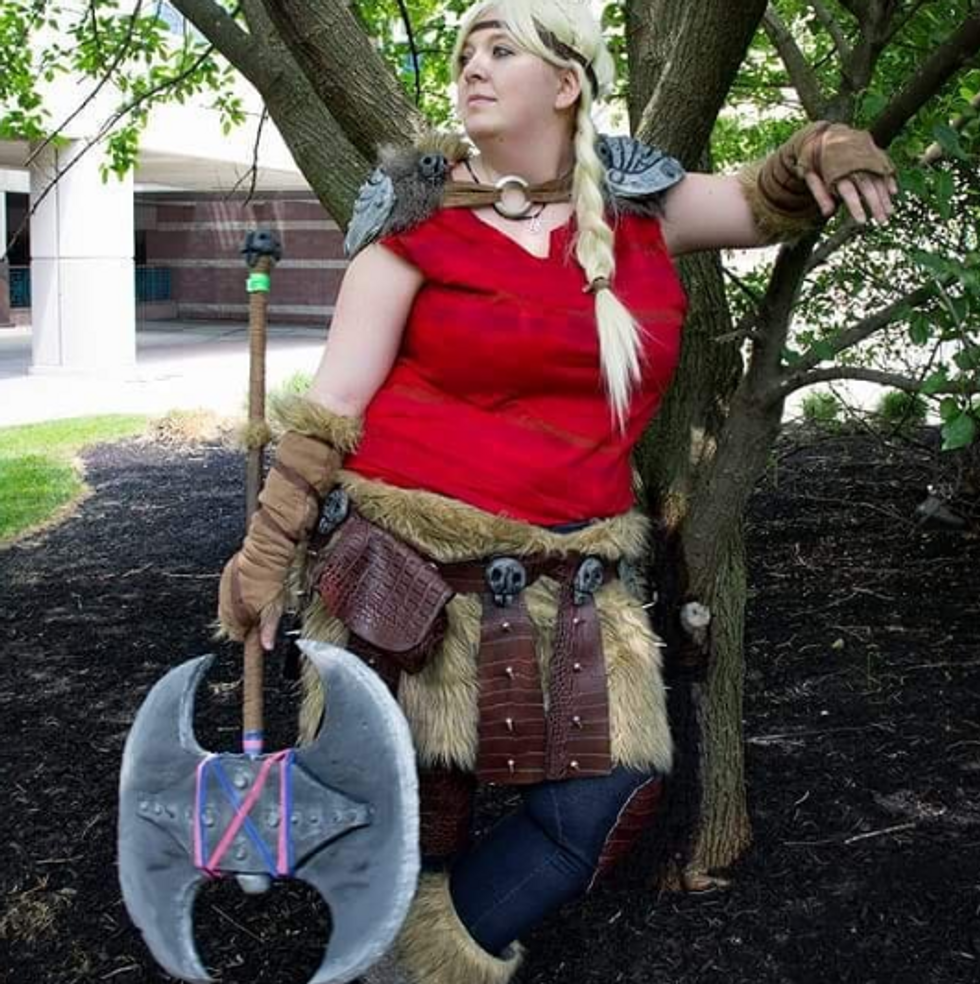 https://www.instagram.com/p/BkTwSICFaNX/
"And learning how to best create real-world versions of animated costumes (the physics of animated clothes and hairstyles DO NOT always match real-world physics! It's a pretty cool feeling when you're at a convention and someone screams your character's name and runs to you asking for a picture [too]." (Ryn)
15. "Cosplay gives me an opportunity to act as my favorite anime character."
"I was born into a theatrical-arts family, but while the acting bug bit, it never quite latched on. With cosplay, I can act as my favorite character, whether in photo shoots or in improv shows like The Dating Game/Baggage." (Rayna Lewis)
16. "I love how characteristics that usually matter to people doesn't matter in cosplay."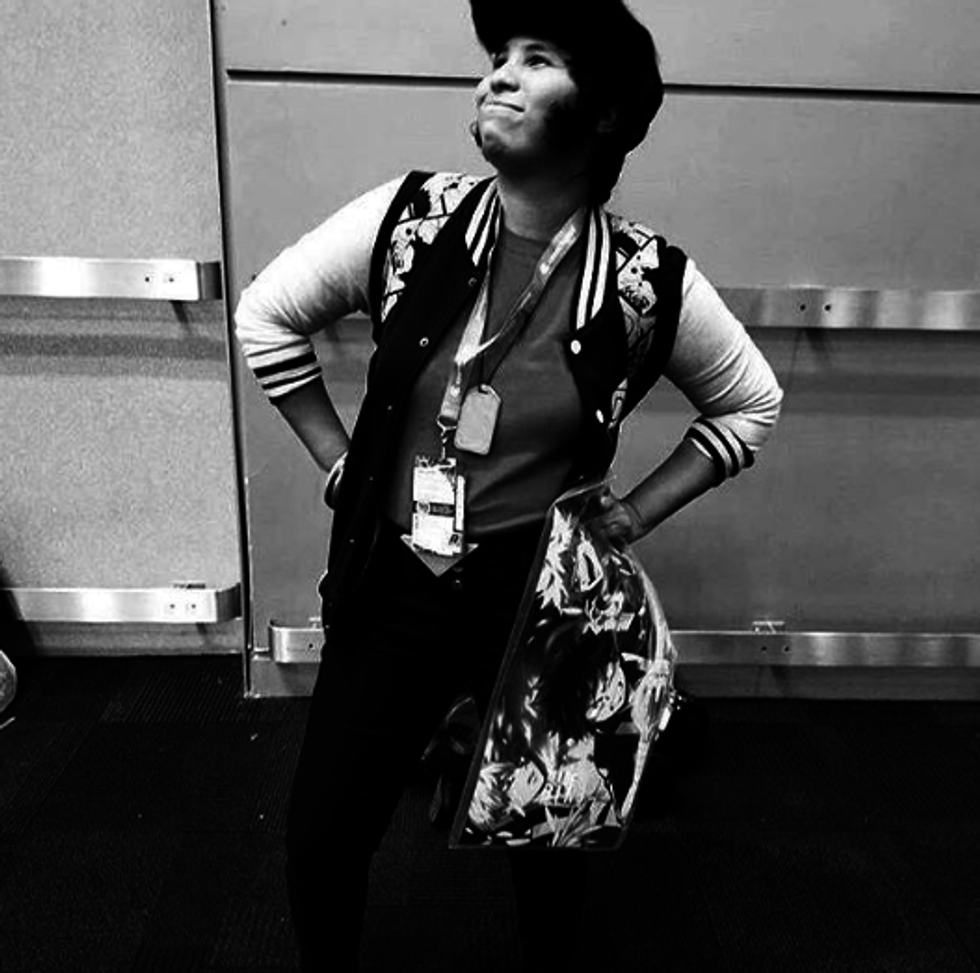 https://www.instagram.com/p/BkU_Kvtg4s1/
"When I cosplay my gender, weight, skin tone, age, etc, doesn't matter. All people see is the character I'm cosplaying. I tend to cosplay as male characters so I'm extremely happy when my actual gender is overlooked." (Jeanenne Campbel)
17. "It's a perfect way to bond with your friends and create amazing memories with them."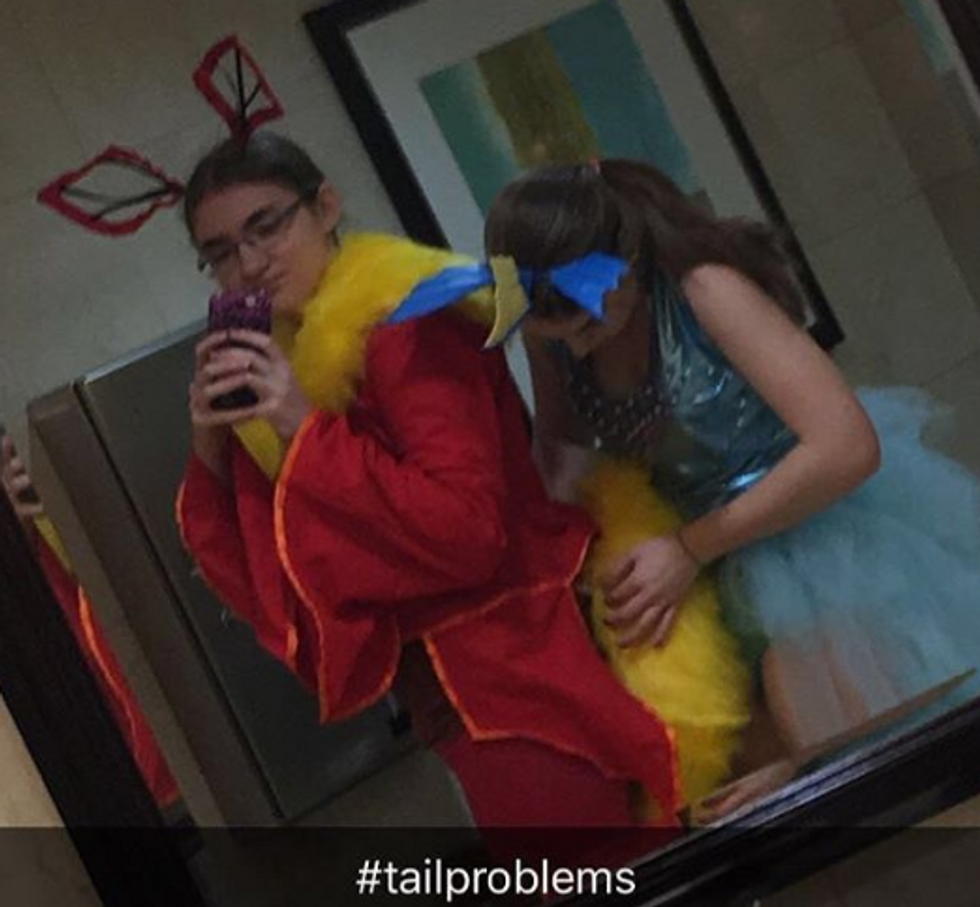 https://www.instagram.com/p/BOV8qAEhcoB/
"I cosplay because I love to interact with people who enjoy the same shows and games that I do. Interacting with someone as the person you're cosplaying as is an amazing feeling and only makes you want to do it more." (Leah)
18. "I cosplay because it makes me feel confident about myself and my identity."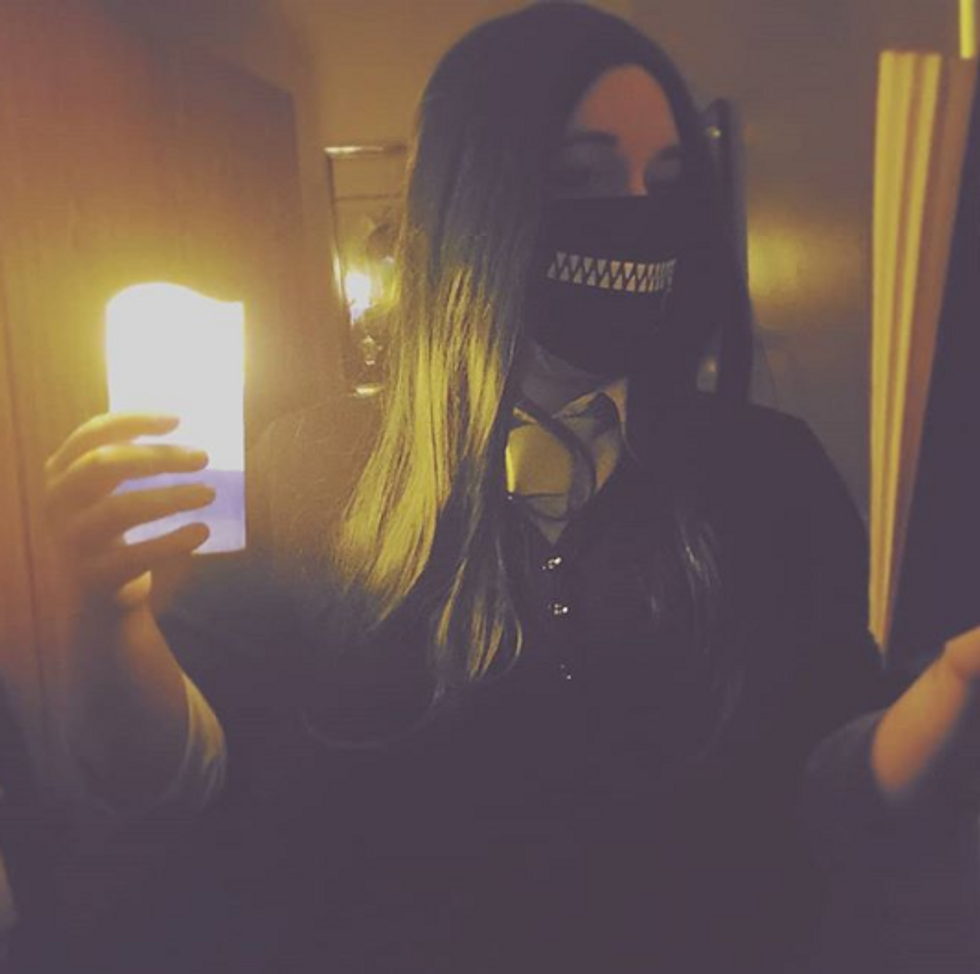 https://www.instagram.com/p/BhW-A1XFKM9/?utm_source=ig_share_sheet&igshid=153edjr67kpct
"Being genderfluid has put me into a situation where it's difficult to feel comfortable in my own skin. In addition, I'm unable to be open about this part of my life with many people, especially my family. Therefore, cosplay is my outlet - my muse, even. Most importantly, it is one of my greatest loves in life that makes life worth living. By becoming characters that aren't of my own biological gender, I feel as though it helps silence the dysphoria/self-loathing I feel towards my body." (Traffy)
19. "Cosplaying was a way to dress up with skirts and hair bows without anyone acting like it was a shock or a joke."
"As a kid, I was always a tomboy, and had an interest in girly stuff like magical girls that kinda clashed with the tough image I wanted to project. Later on, I loved cosplaying characters I really related to since it was like embodying a character that's gone through what I've gone through." (Madzia Mostek)
20. "I cosplay simply because it brings me joy to bring characters to life that I feel a connection with."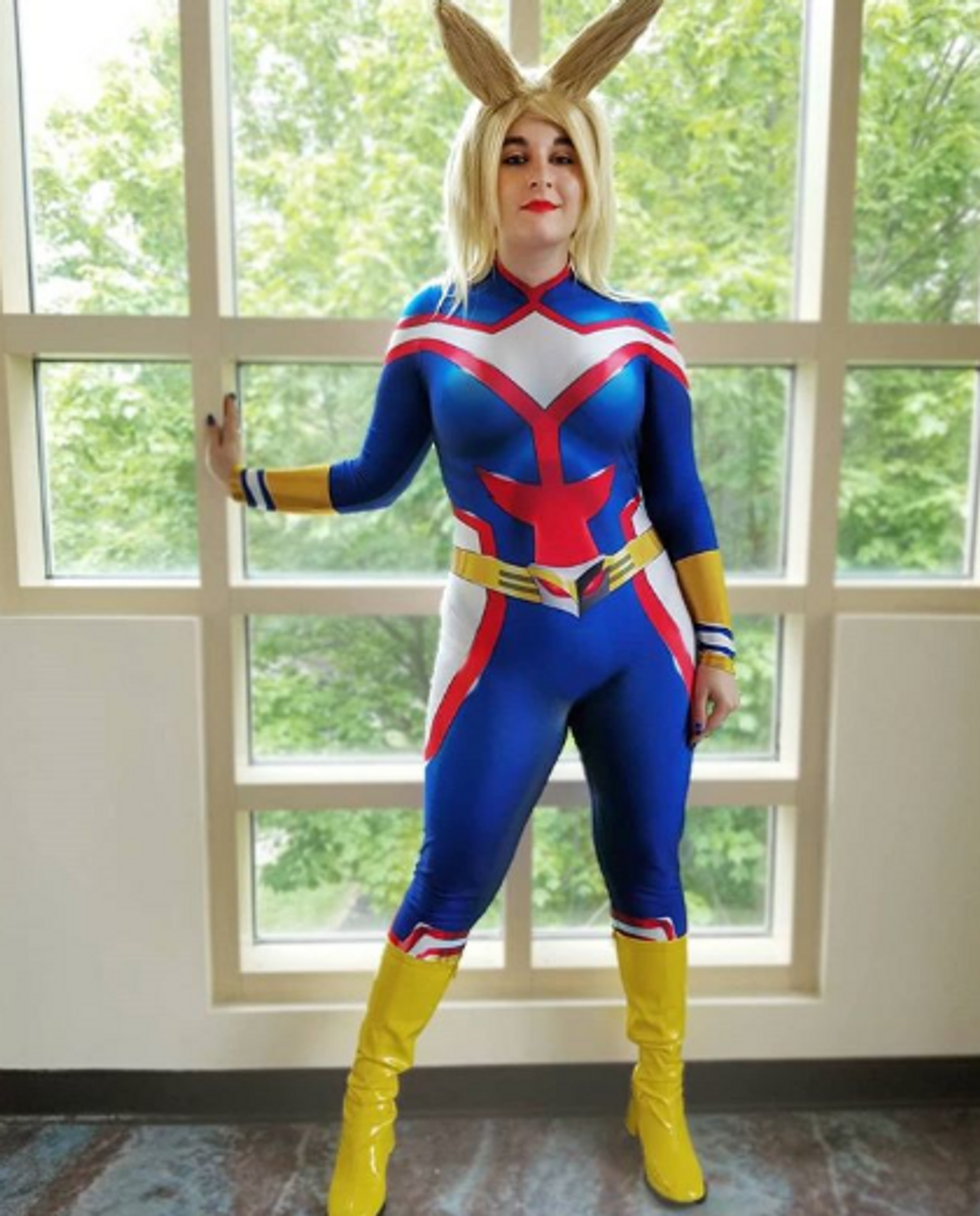 https://www.instagram.com/p/BkREA8hhh-d/?taken-by=misshydecosplay
(Nicole of Miss Hyde Cosplay)