Over the last few decades or so, people have bemoaned the rise of digital effects in big Hollywood films and how they miss the artistry of practical effects. While I feel that this is a gross oversimplification of the matter (and dismisses the hard work and talent put into digital effects), but I also see why people do it. As digital effects rose practical effects declined and it left a lot of great practical effects artists struggling for work. In recent years, however, we've seen a slight resurgence of a specific practical effect that was thought to be long dead, puppetry.
Like many practical effects, puppetry was seen as a dying art form due to the rise of computer technology. Who needs to puppeteer Ninja Turtles or Gollum when you can create them in a computer and not have to spend money on different materials just to create them. However, puppeteering seems to have had a slight resurgence over this past year in the form of two streaming shows; "Dark Crystal: Age of Resistance" and "The Mandalorian".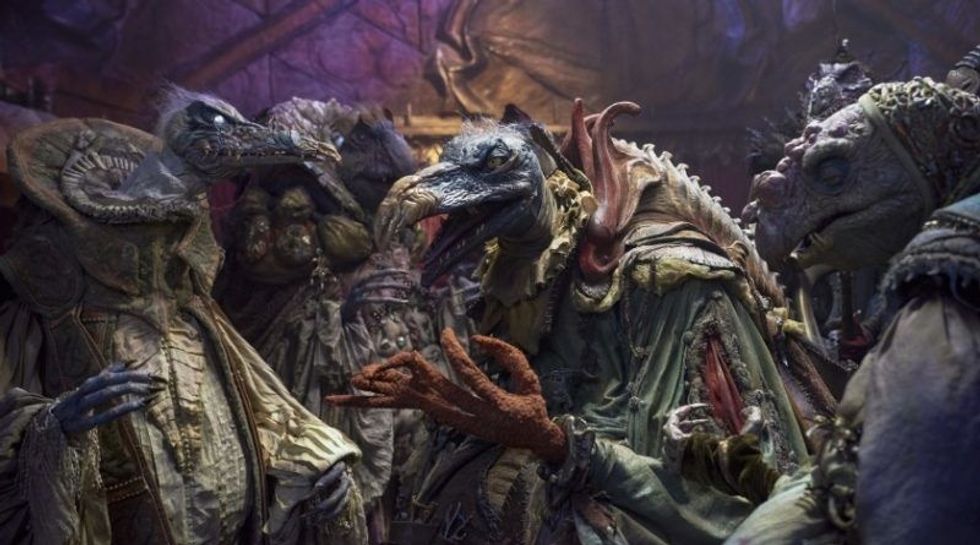 Book and Film Globe
"Dark Crystal: Age of Resistance" is a prequel series based on the 1982 film "The Dark Crystal" from Jim Henson. The name Jim Henson is almost synonymous with the idea of puppets. The creator of the Muppets made a dark and beautiful fantasy film made up of inhuman characters that utilized puppets. Though the original film wasn't that big of a hit, it did develop a cult following over the years to the point that we now have a new television series. The series does a great job depicting the dark beauty of the original film and the puppet work and designs would make Jim proud (especially the disgusting villains, the skeksis). The entire series shows that there is still room for puppets in an age of digital effects.
"The Mandalorian" is a Star Wars television series that premiered on the Disney Plus streaming service. The series revolves around a Mandalorian bounty hunter and (I don't think this is a spoiler since the character has been all over the internet these last few weeks, but still) a baby of Yoda's species. This little creature, who is simply named The Child, has stolen the hearts of millions of people on the internet and has spawned the creation of countless internet memes. It's not hard to see why since the puppet is amazingly lifelike puppet and attention to little details like ear movement and blinking eyes. It's also nice to have a physical puppet the the actors can actually interact with and can interact with the environment. It shows how puppets can be used to make fictional inhuman creatures feel like they could be real and we can interact with them.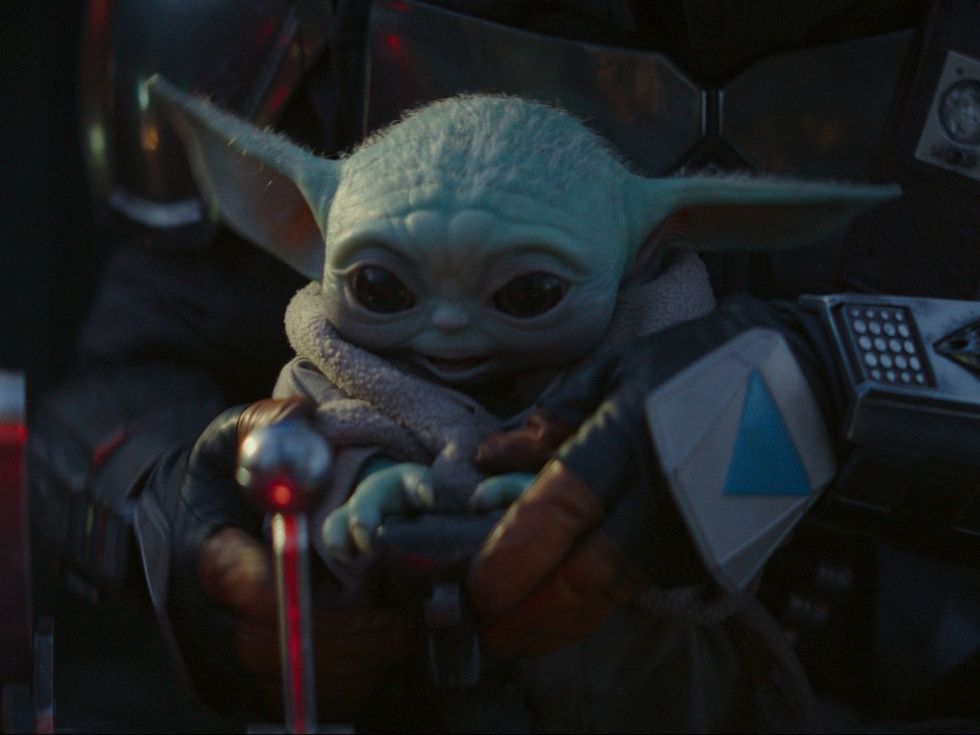 Deseret News
When people say that a form of art is dead, that's never 100% true. Things such as hand drawn animation and puppeteering carve out a sizable niche audience, which may not be as large as when it was mainstream but is still fanatically devoted for years. I was happy to see this resurgence in an art form I thought was as good as dead, even if it was a small one. I hope I get to see other art forms thought to be extinct make some kind of comeback in the years to come.