There has been an advertisement that spread to my fellow English graduate students who are 21 and older, telling them that there is a happy hour if they want to come.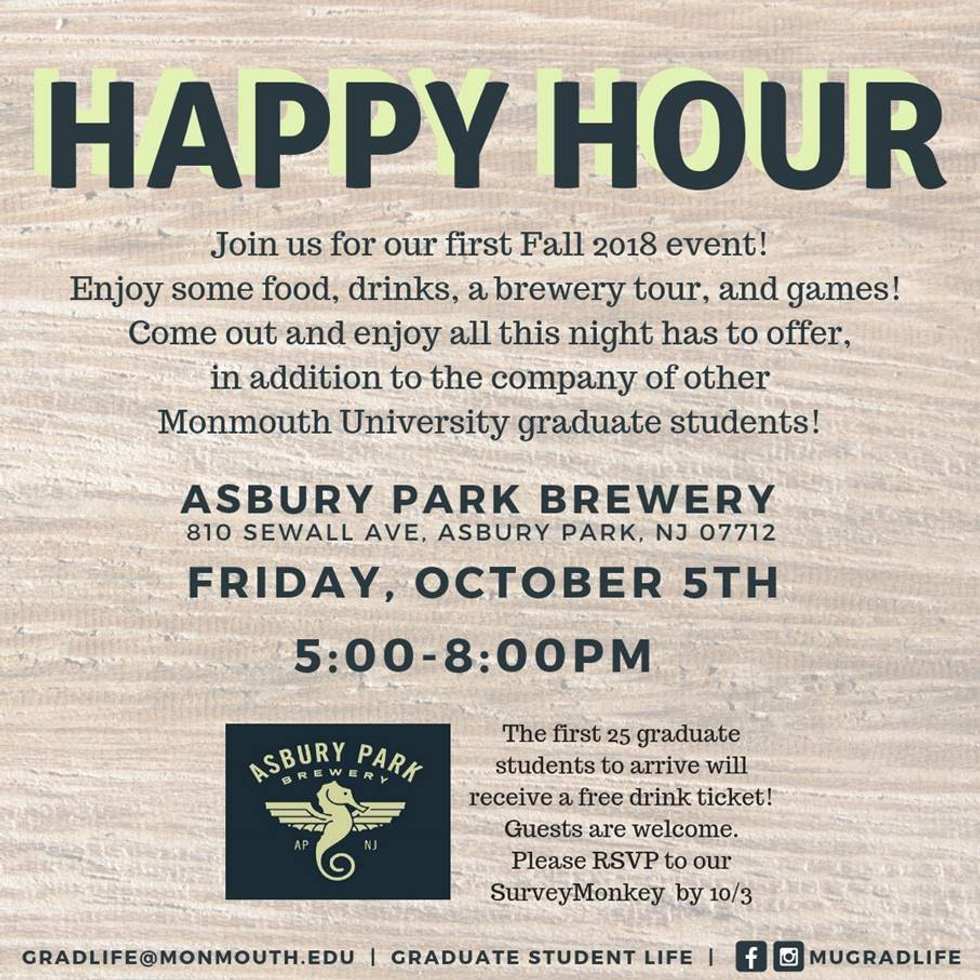 Asbury Park Brewery
I am the type of person who does not usually talk about himself, and if I did it would be in article form. So I cannot bother to tell my reason for not drinking to the rest of the graduates because I do not want to appear like a self-righteous asshole. Alcoholism is quite prevalent in my father's family. It might be genetics, but I just think that what little I have accomplished would be put to the test the moment I start drinking.

As a result, my parents separated because my father became an alcoholic without my mother knowing. What once was a life I took for granted as a middle-class household was immediately destroyed because of this along with infidelity. As a result, I had to grow up a little faster by helping my mother whenever she needed it at the shrimp-wholesaling company she and my father used to own.

Not only do I not want my life to be destroyed in a familial way, but I also want to avoid the curse that afflicts many notable writers, such as Jack Kerouac, F. Scott Fitzgerald, and Edgar Allan Poe, who all drank themselves to death. This was also a problem for war correspondents during World War II. It would appear that to be a writer means to translate all of the problems of the world into prose, though the issue is far more complicated than that, as explained in my article about the relationship between mental disorders and creativity. Basically what I am trying to say is that I do not need alcohol to mend my problems.
I have started noticing that I myself have symptoms of depression and if I were to start drinking, then it will just be a never-ending spiral. The whole concept of "happy hour" involving alcohol does not really appeal to me, because I do not see what is so happy about not being in control of yourself. In fact, I see more benefits in not drinking.
If it means not having friends because I do not drink, then that is fine by me, because friendship does not have any value to me at this point. As far as the cop-out "It is only in moderation," it is not a moderation that I am willing to risk, especially if one drink will not do enough for me. The only happy hours that I prefer to involve either watching YouTube videos, reading, or writing.