We all know college students like to express themselves. But if you take a look around your student center or library, you will quickly notice a sort of odd way that a lot of students are displaying their personalities: laptops covered in stickers and decals. Stickers used to be limited to the back car windshields, but they have made the jump to our computers. Why the sudden obsession with laptop stickers? And by obsession I mean most people don't like to leave even an inch of their computer bare.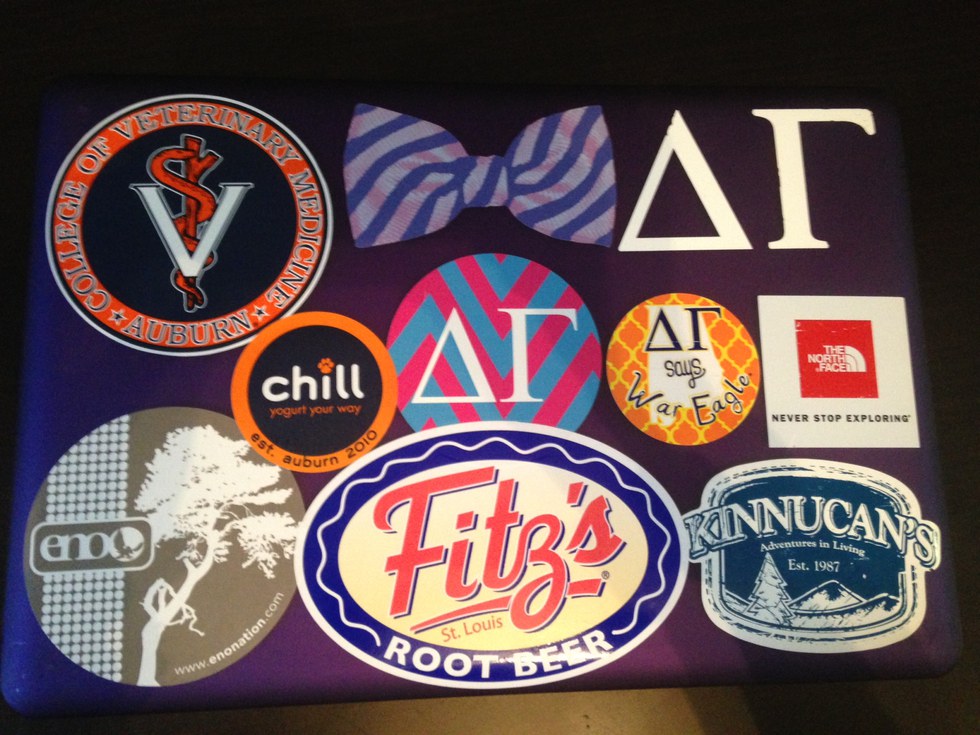 College students are using their laptops to show off their interests and personalities. A lot of people like to cover their laptop with stickers from all of the places they have traveled. Others like to advertise the brands of their favorite clothing and shoes. Whatever you choose to display, you are showing who you are as a person, whether you realize it or not. When I see a student's laptop covered in outdoorsy brands, I think they must  be adventurous. Even though I know next to nothing about them, I assume that just by the decor of their laptop.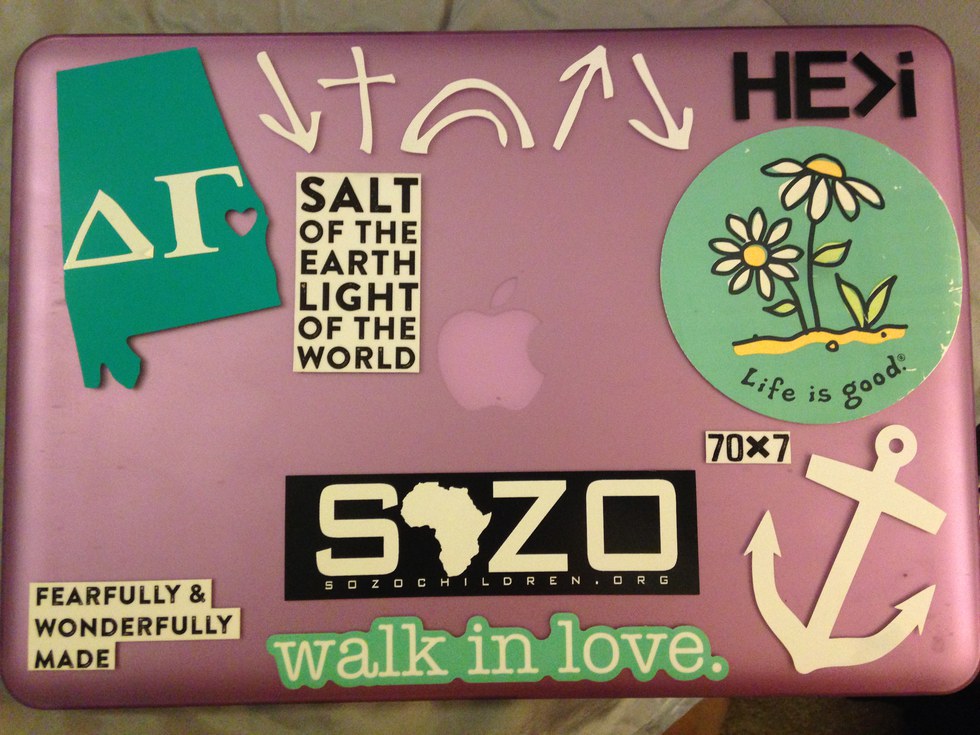 Laptops also give us another place to display our Greek letters -- this is what I use mine for. As if your sweatshirt, backpack button, and spirit jersey did not already give it away, your laptop can let everyone know what sorority or fraternity you represent. It is not rare to see a huge group of guys or girls together at the library with matching laptop stickers. #SISTERHOOD.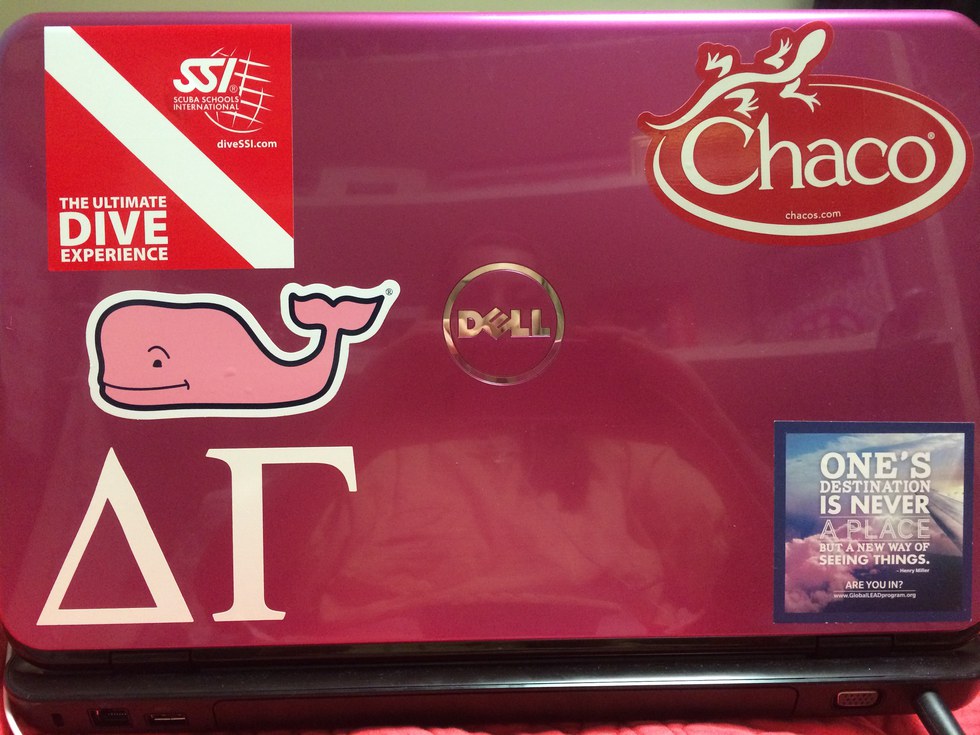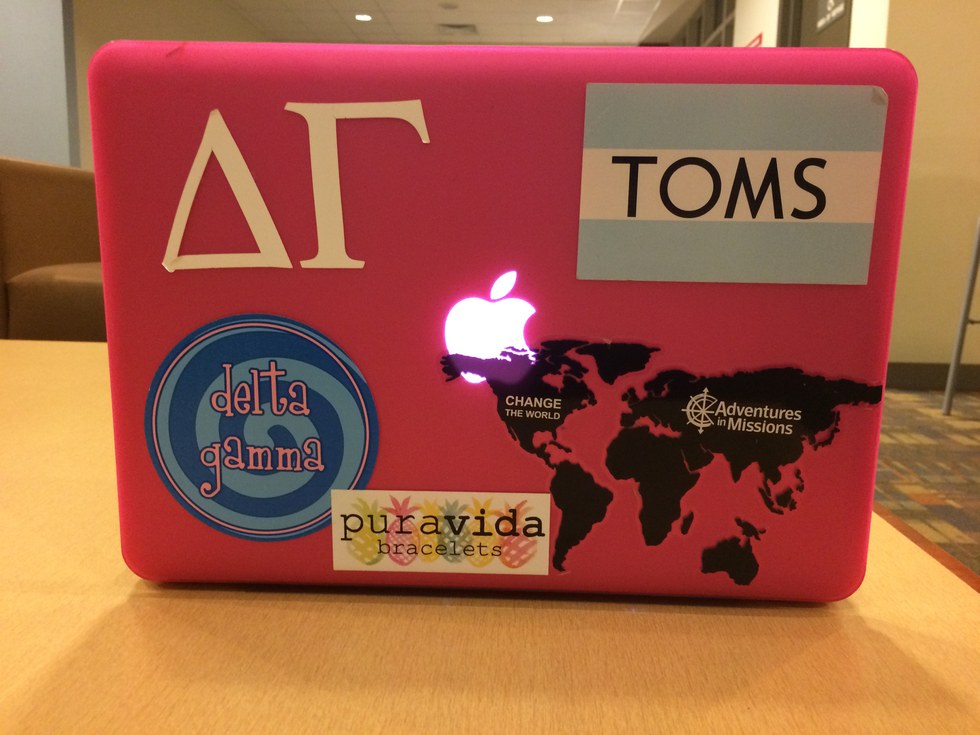 So, what do your laptop stickers say about you? Well, they can say whatever you want them to say! You should choose stickers that represent your personality, hobbies, and interests. Since as college students we are always on our laptops, these stickers can be the first thing people see when they meet you. Your laptop can, literally, be a first impression. So when choosing your laptop decor, choose the things that mean the most to you so you can show it off to your friends! 
I am willing to bet that no two people have the same stickers in the same placements on their laptops. The way you decorate yours proves your uniqueness and individuality. No two people have all the same interests, or have traveled to all of the same places. Your laptop is simply you, and only you.