Choosing a college at 17 or 18-years-old is a hard thing. You're expected to know what you want to do and where you want to exist for the four years following high school graduation. We all have thoughts about this. And mine were like many of the rising high school seniors. I, too, fell victim to the SUNY stigma. That is, the idea that state universities are for the people that couldn't get in "anywhere better." Being in the top ten percent of my class, I never expected to go anywhere that was preceded by the abbreviation SUNY. But in the fall, I'll be attending SUNY Binghamton and here's why:
1. SUNY schools have excellent programs.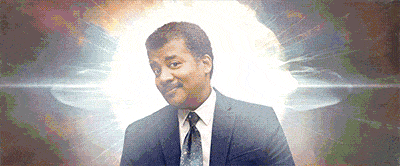 One of the reasons I picked Binghamton University is for its Biomedical Engineering program. I applied for Biomedical Engineering at Binghamton as well as other private universities, but no one could match up to what Binghamton could offer me. They are extremely selective when picking applicants which made me sure of the small class size that I yearned for. Binghamton also hosted the Bioengineering Conference for the Northeast this past April. I was ecstatic to have professors and peers that attended this conference if I chose Binghamton. Greater than both of these attractions to the program were the success stories. The page entitled "
Undergraduate Accomplishments
" is practically a mile long and littered with awards, research, and incredible internships. I could see my future here.
2. SUNY schools offer back-up plans.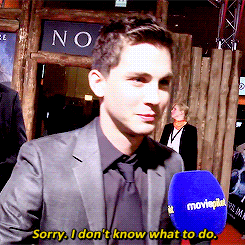 While I was impressed by Binghamton's Biomedical Engineering credentials, I was still a 17-year-old girl being asked to decide what she wanted to do with the rest of her life. And I was confused. So while I could've decided upon one of the engineering-intensive schools I'd applied to, that would've required a transfer of schools altogether, rather than just a transfer of majors if I figured out I'd made a huge mistake. Binghamton, itself, has over 130 majors, but other SUNY schools are comparable.
3. Credits are easily transferable.
It is very important to me to take classes over the summer and I'm very fortunate to live so close to SUNY Orange to do so. The catch is even if I took courses there, some private universities don't take outside credits. SUNY schools however take other SUNY credits. It's like a huge SUNY family. While this is helpful for summer courses, it also provides the opportunity to save credits if you decide to transfer to a different SUNY school.
4. The traveling abroad opportunities are endless.
Speaking of the SUNY family, it really comes in handy when studying abroad. Something all SUNY schools pride themselves on and tell you in their tours (I've been on quite a few) are the study abroad opportunities. The way it works is: you can take part in any of the study abroad programs offered by any SUNY school. This means over 250 programs are available to all SUNY students. College is one of the best times to explore the world and with the SUNY system, it provides more travel experiences.
5. SUNY schools provide their students with all of the resources they could ever need.
One more perk of the SUNY system is the library system. This is advertised on every SUNY tour you'll ever go on. While each individual school has a massive collection of books, CDs, and other resources, if a book you need is located at a different SUNY and is not in use, it can be shipped to you at your particular school.
6. SUNYs have affordable tuition.
And here it is. The reason everyone says SUNY schools are a good choice. And I can't argue with that. When tuition is under $10,000 and barely over $5,000, there's no debate that SUNY schools save you money. But SUNY schools aren't like buying a drugstore mascara rather than an Urban Decay one (which is a really crucial difference, by the way). SUNY schools can give you the same, if not better education for less than half the price.
To the new seniors, you may believe me and start seriously considering state universities. But still you may not and you'll figure it out of your own. But whichever way you realize that the stigma of state universities is complete crap, remember that you'll probably have to get a Master's degree, too, so save your money!
And to the rising college freshmen: Be proud to tell people you're going to SUNY wherever. You're making a great choice.