It's another election year and yet again, the two nominees present equally terrifying futures. If Trump says that he doesn't need political experience to run for the highest office in the land, I thought I'd throw out a name to look for in 2020.
America: it's time to get in Formation.
Madame President, Beyoncé Giselle Knowles-Carter has quite the ring to it. Enjoy this list of some of the many reasons why I think Queen Bey should place her crown on her new desk in the Oval Office.
1. She's an international SUPERSTAR. Um, hello, Foreign Policy?

If Sarah Palin being able to see Russia from her backyard is sufficient foreign policy experience, how about roughly 6 World Tours (approximately 417 shows--not counting the other ones that weren't on tour) to build a rapport with people on an international level? If Beyoncé can sell out arenas around the world, I'm sure conversations with other countries would go very smoothly.

2. She has an "in" with some of the most influential people in politics.
The Obama's and the Clinton's are just some of the many people that Beyoncé interacts with regularly. Oh, we also can't forget about Kid President! Can you say #squadgoals?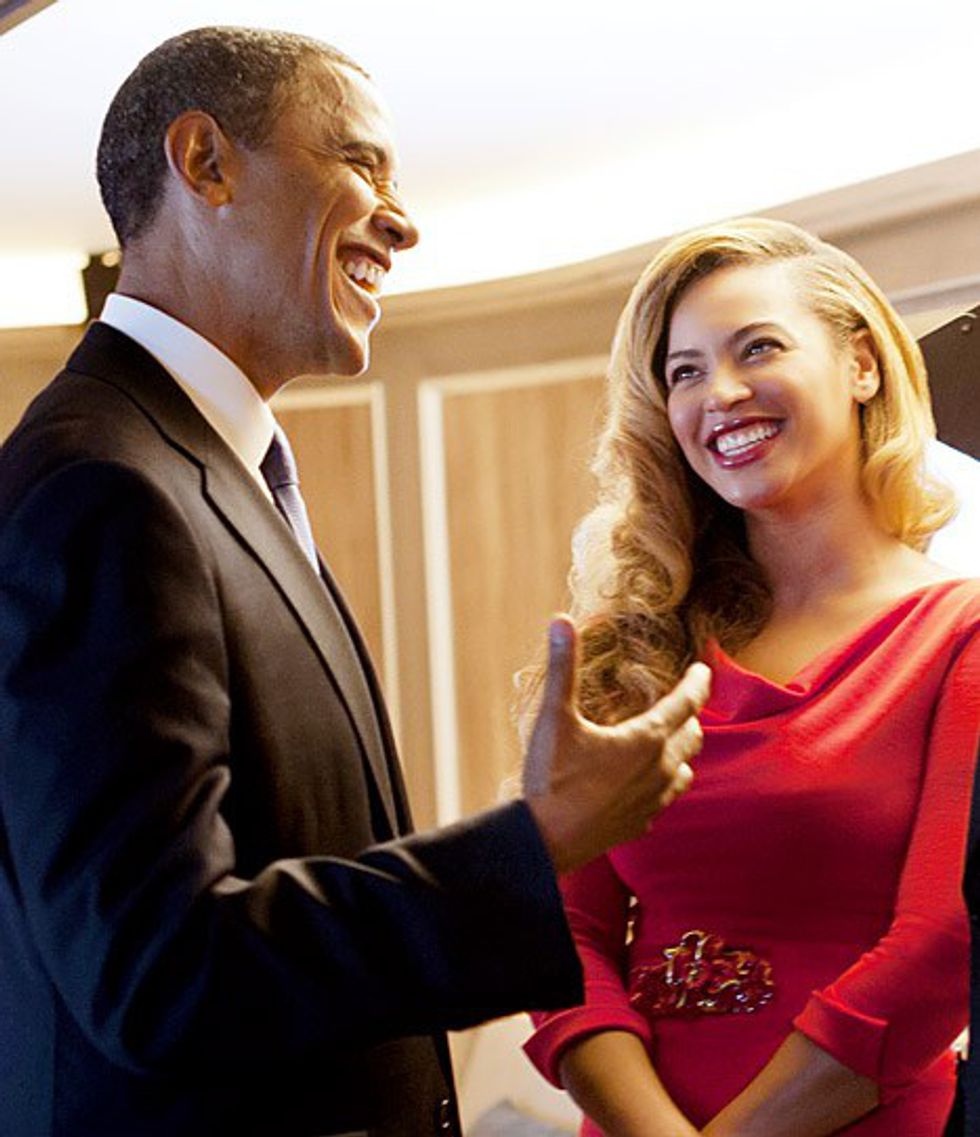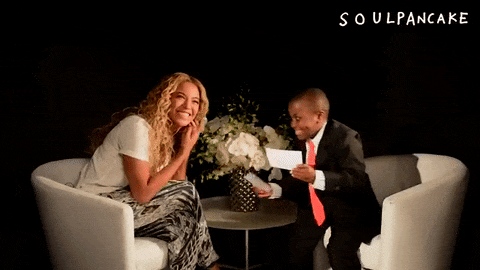 3. Beyoncé is the definition of a humanitarian.

Her charity foundation #BeyGOOD has been at the center of giving much-needed assistance to less fortunate areas across the globe. Most recently, Beyoncé donated every cent of her ticket sales from the North American leg of The Formation World Tour to those affected by the Flint Water Crisis. That's $123 million. She also regularly hosts her fans at her concerts that have been known to do charity work in their community, equipping them with VIP passes to her shows as well as backstage meet and greets.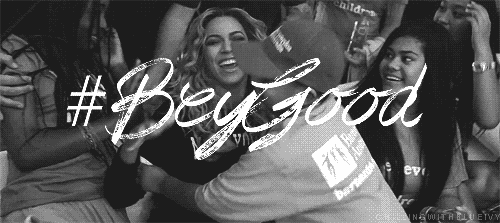 4. Beyoncé is never afraid to take a public stance on prominent social issues.
On her most recent tour stop in Raleigh, NC, Queen Bey could be seen in a photoshoot rocking a "Y'all Means All" t-shirt, her response to the very controversial and anti-LGBT House Bill 2 enacted by North Carolina Governor, Pat McCrory. Beyoncé also stays very involved in the #BlackLivesMatter movement, recently including the families of Trayvon Martin, Michael Brown, Eric Garner, and other African Americans killed by gun violence or the police as members of her entourage at the MTV Video Music Awards.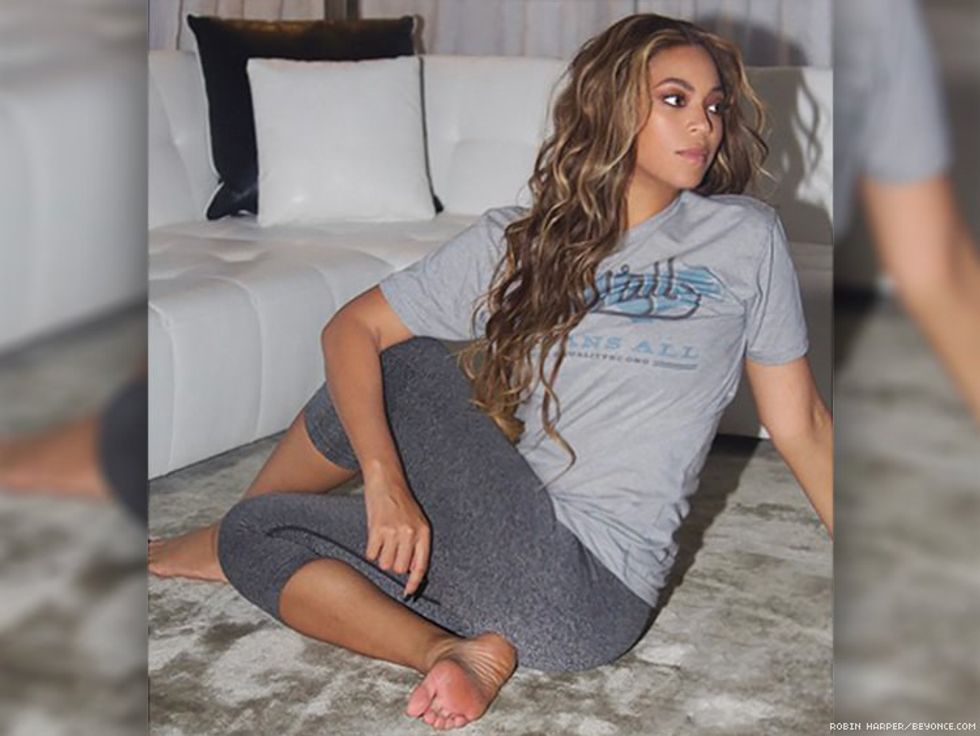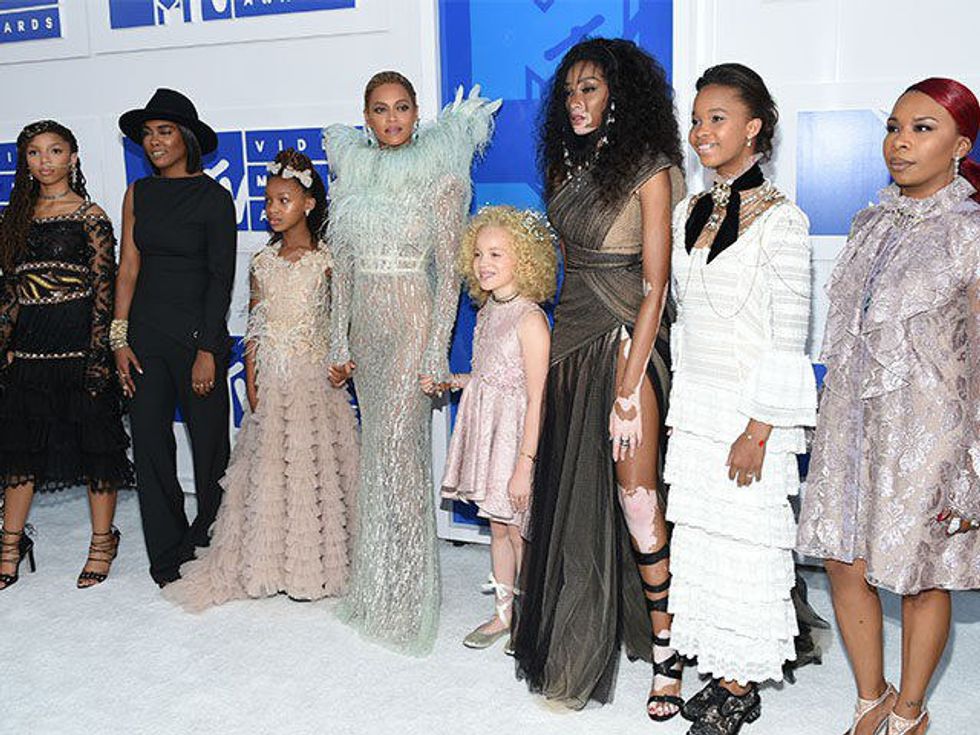 5. Beyoncé is a champion for women's rights.
"Feminist: a person who believes in the social, political, and economic equality of the sexes." Beyoncé included words from the popular speech on feminism by Chimamanda Ngozi Adichie in "Flawless," a song on her self-titled album in 2013. Beyoncé's work contains some of the richest pieces of propaganda in the music industry, with hit songs such as "Ego" and "If I Were A Boy" referencing bits of a speech from abolitionist and female activist, Sojourner Truth. In an interview with ELLE Magazine in April, Beyoncé opened up about the heavily feminist vibe on her Mrs. Carter World Tour. She discusses the term "feminism" to the core saying,

"I'm not really sure people know or understand what a feminist is, but it's very simple. It's someone who believes in equal rights for men and women. I don't understand the negative connotation of the word, or why it should exclude the opposite sex. If you are a man who believes your daughter should have the same opportunities and rights as your son, then you're a feminist. We need men and women to understand the double standards that still exist in this world, and we need to have a real conversation so we can begin to make changes."
Ditto, Bey. Ditto.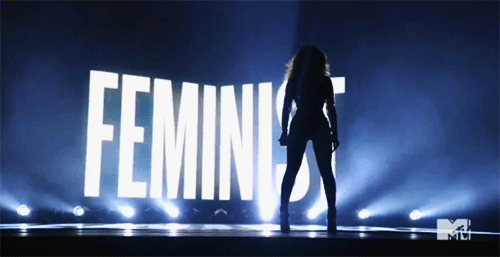 I guess what I'm trying to say is, Beyoncé is one of those people that transcends her industry. While her talent shines, her compassion astonishes us all; she has quite the ability to bock the negative people from her life, and her work-ethic is truly unmatched. The Queen can do it all. There isn't much word on the potential of Beyoncé stepping into the world of politics anytime soon. However, Bey, if you ever need a campaign manager...I'm your man. #Yoncé2020
Make America Slay Again,
Matt