When looking to own a dog, many strive for the cuteness factor. New dog owners often pay ghastly prices and seek out breeders of all sorts for the picture perfect puppy. They pay an arm and a leg for a dog bred specifically for them, the breed they want. Most people don't take into account that there are approximately 70 million homeless animals in the United States alone, and that these 70 million only have around 3,500 shelters to go to. When seeking out a new four-legged addition to your family, you should know that it's not the looks or the breed that matters, but the heart that comes with him/her.
When I found out that after 19 years my mom and dad were finally looking into adopting a dog, I was absolutely overjoyed. I grew up with rescue cats, but because I am a natural fur-baby lover, I automatically fall in love with any four-legged creature that seems to cross my path. I was even more delighted, as you can imagine, when I found out that the dog my parents wanted to adopt was a rescue Border Collie. Now, the fact that this dog was a rescue did not surprise me, because my parents have always expressed their concern for the animals that exist in high-kill shelters. Nonetheless, I was ecstatic. I had always wanted a dog and so did they, but we always had cats and were wary of the fact that a dog might chase them or make them feel like guests in their own home. My mom was extremely careful about which dogs she fell in love with. But eventually she found the perfect match on Petfinder.com, a sweet rescue border collie named Belle. When we brought Belle to her new forever home, she hardly as much as glanced at our cats. She had no interest in chasing them or terrorizing them, which was perfect for our situation.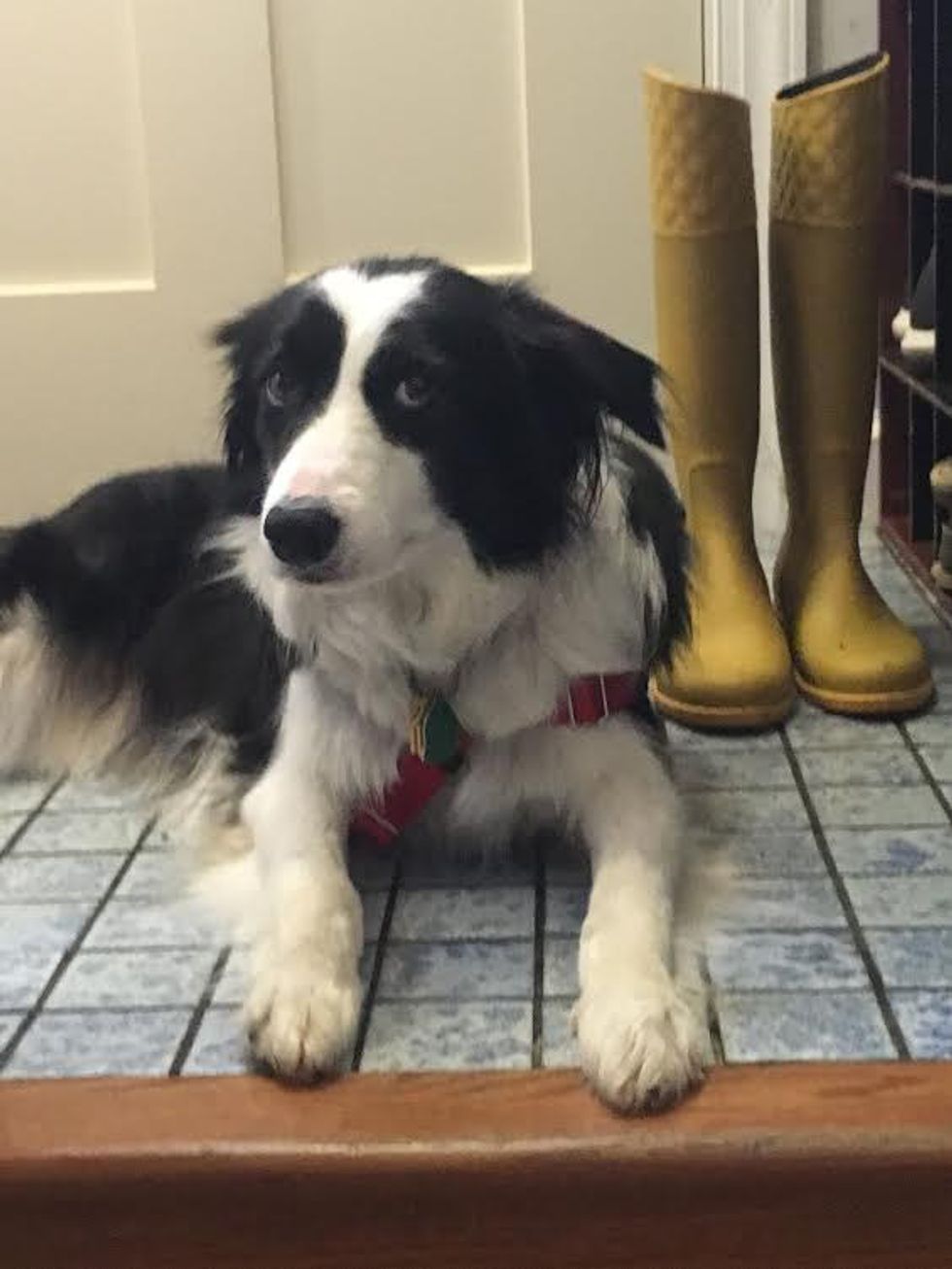 As an added bonus, she is also heartbreakingly cute. Belle has a rough past, as many rescue dogs do. She first lived with some people in Rural Pennsylvania who, sadly, abused her before she was taken in by an older couple. This couple had good intentions, I'm sure, but Belle was chained in the backyard at all times. As a result, she developed poor social skills. Belle was finally brought to foster care and taken in by a wonderful woman who brought her back to life. Because of Belle's great beauty, a lot of people were interested in adopting her. The foster care woman, truly an angel on earth, made sure that whoever adopted Belle was not only a compatible match but would also give Belle the attention and love she needed and deserved after years of bad luck. Even after all of the abuse in Belle's rough past, she still somehow manages to be the most gentle and sweet dog you could ever meet.
My parents have only had Belle for four months but in this time, Belle has really opened herself up to us. She is still a little less open to women (we think maybe it was a woman who abused her), but as a dog who was once abused, Belle has been incredibly forgiving of humans. I'm sure for a while she must've thought the world was all bad, but Belle has really come to see that there is definitely good in the world. She greets us now with a smile and a tail that wags like a helicopter every time she sees us. My family wouldn't have it any other way. Belle has only been with us since January but we wouldn't be able to imagine our household without her.
Our rescue dog is extremely loyal to us. She is protective of her people and what she thinks of as "her" four cats. She would never let anything happen to us. In these four short months, we have watched her transform from quiet and withdrawn to excited about life. She has found her voice. Growing up in rural Pennsylvania, Belle was not used to traffic or lots of people. Now that she is a Northern Virginia resident, Belle is getting better every day with crowds of people, other dogs, and traffic. We are currently taking Belle to weekly obedience training to help strengthen our bond with her. Every day, Belle grows and develops socially and mentally. She puts herself out there and is becoming more and more of a people person.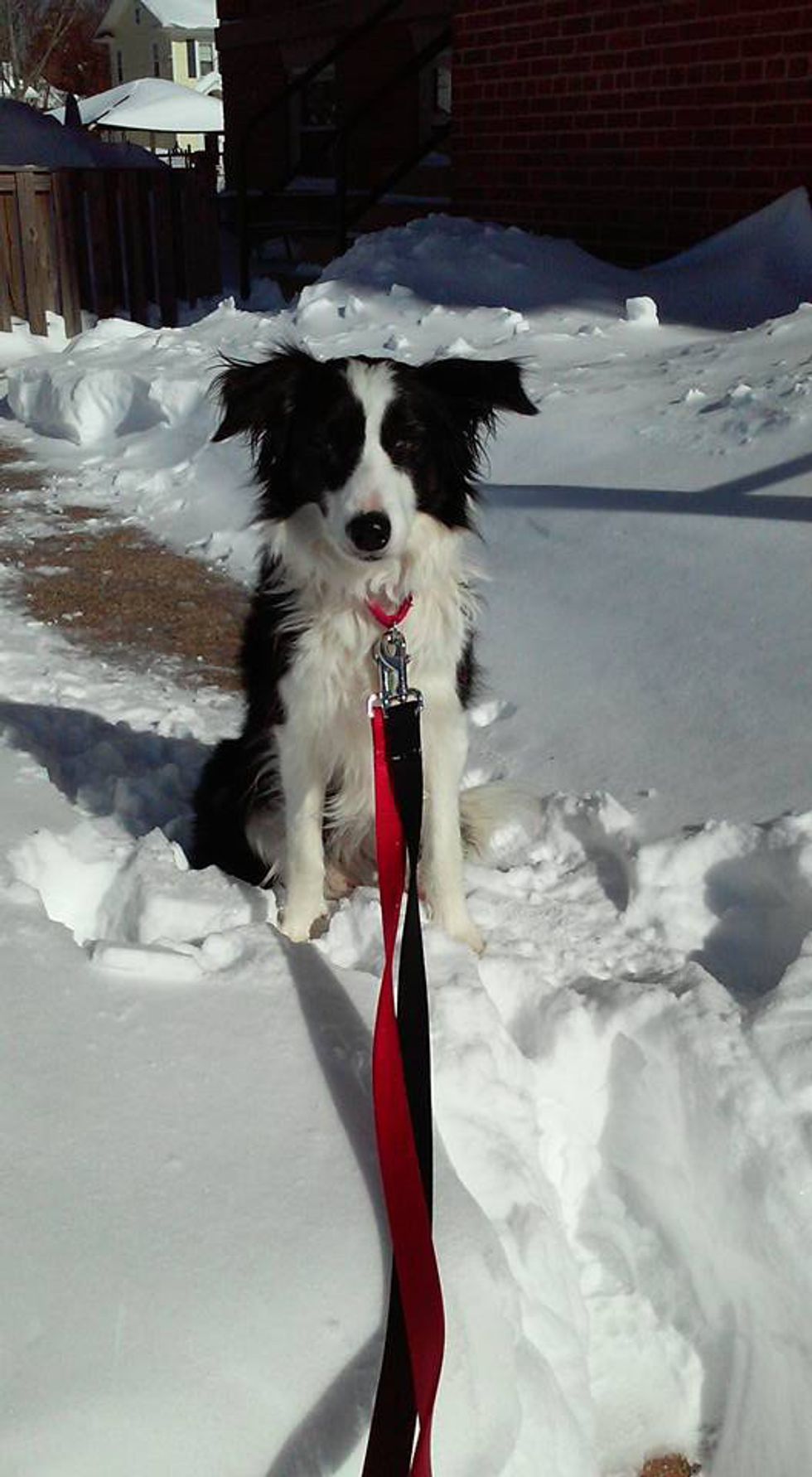 Adopting a shelter or foster animal is a reward in itself that all animal-lovers should live to experience. If you or someone you know is looking to adopt a homeless animal in the United States, you can call the ASPCA at (212) 876-7700 or go online to http://www.aspca.org/adopt-pet for more information. If you have more specific requirements, some good resources are https://www.petfinder.com/ and http://www.adoptapet.com/. With these websites, you can search for a pet that fits your household-specific requirements. These websites also help you find animals up for adoption in your area. Adoption is the best option! You could save the life of an animal in need.