Many people will say there is nothing more rewarding than rescuing a pet. For me, I say there is nothing more rewarding than your pet rescuing you. You see, when I finally decided to adopt a pet my junior year of college, I thought I was being a selfless and compassionate individual. I believed adopting the scruffy gray kitten my neighbors pulled out from under a pile of branches and scrap metal was an act of kindness as I knew I was rescuing him from a fate of being preyed upon by outdoor predators and harsh conditions feral cats typically find themselves in. It didn't take long after taking that little gray ball of fluff home for me to realize how wrong I had been. I wasn't the one meant to care for him… He was put in my path to save me.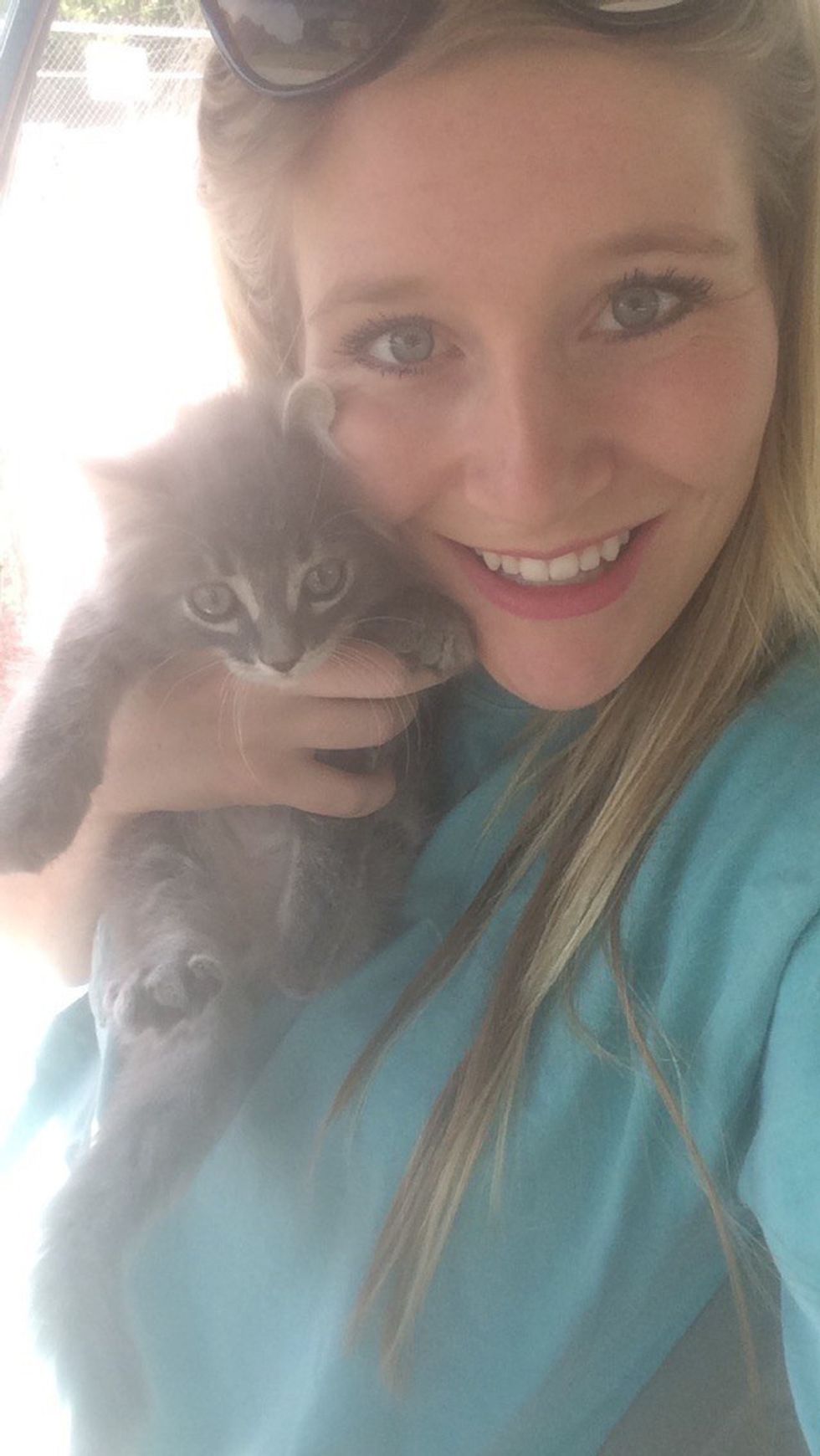 In the few months before finding my Tobi, many tragedies were happening in my life, and reality kept hitting me hard in the face. Not only was I still recovering from a toxic relationship, but my anxiety and depression were at an all-time high after suddenly losing my grandmother, both childhood dogs I had grown up with, and the sense of myself as I had become lost, broken, and hopeless. Not to mention how difficult the transition is from being raised on a farm where animals rely on you daily to having nothing needing you. I never imagined bringing Tobi into my life would be the light I needed to start my road to recovery.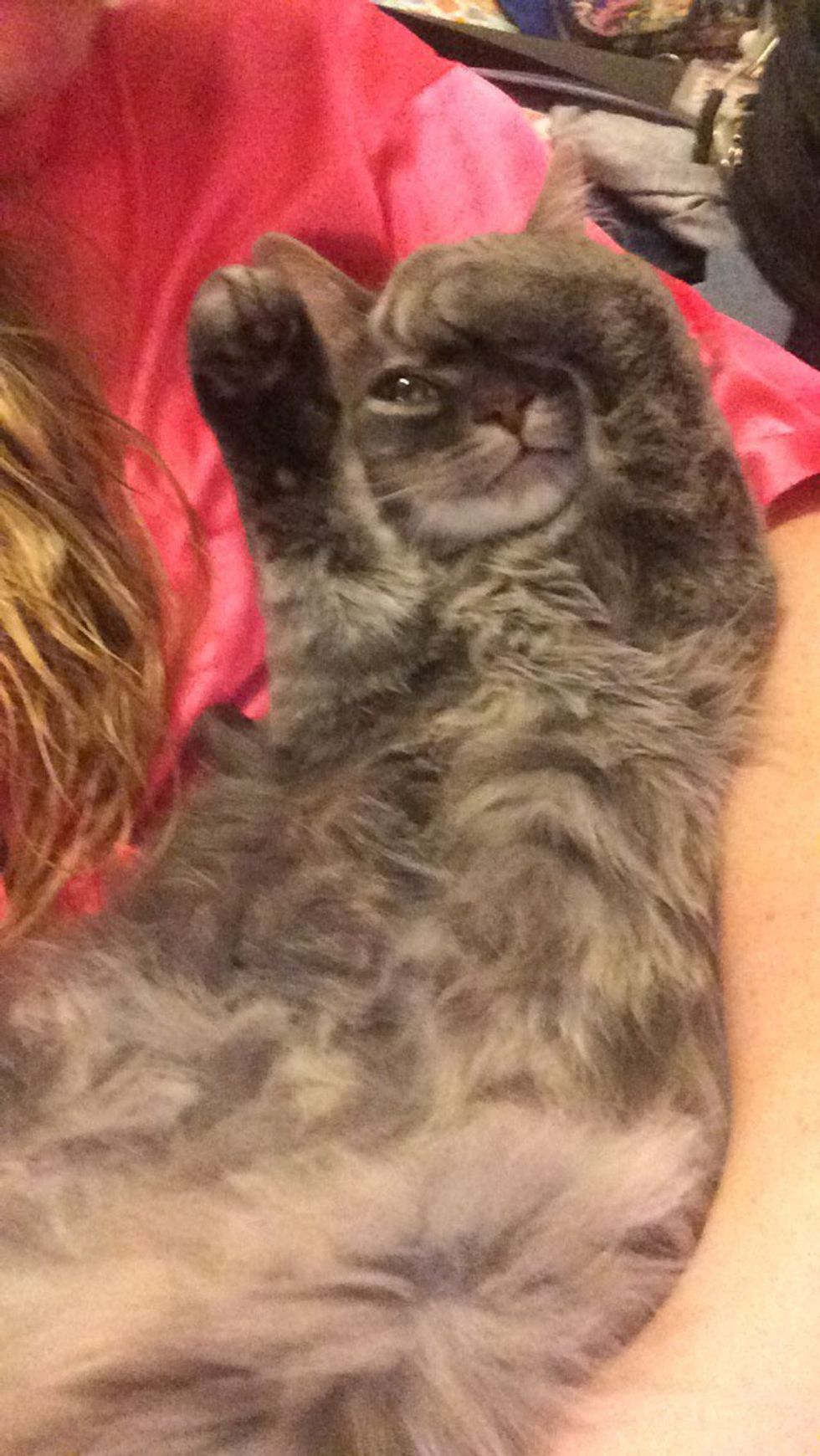 In the months following his adoption, Tobi made me the town social butterfly once again with his "white eyeliner", scruffy face, playfulness, and huge green eyes that always made him seem terrified of everything– especially my driving. Tobi was always the very first one to come running to the door when he heard me come home after school or work and the last one to cuddle me at bedtime and comfort me when the dreams became nightmares. He even made sure to wake me up every morning I slept through my alarm… which was a lot. Nights I spent crying, he was there to comfort me. The terrifying moments I spent in a panic attack, he would come lie in my lap or on my back until my breathing went back to normal. He would love me unconditionally, no matter the mistakes I made or how cranky a day would make me. He became my everything– and anyone who knows me knew it. Tobi became the center of my articles, stories, adventures (I literally took him on errands with me everywhere), and my social media. I became the stereotypical cat lady with Tobi, and I held no shame. In fact, I was proud and even heartbroken for those who never had the chance to have a Tobi in their lives. While I thought his adoption day was the day I saved him, it was really the day he started to save me. The one who brought me back to a person my friends and family recognized, the person I finally recognized. 18 months Tobi spent saving me and being there for me, yet I only had three hours to return the favor and be there for my little vampire.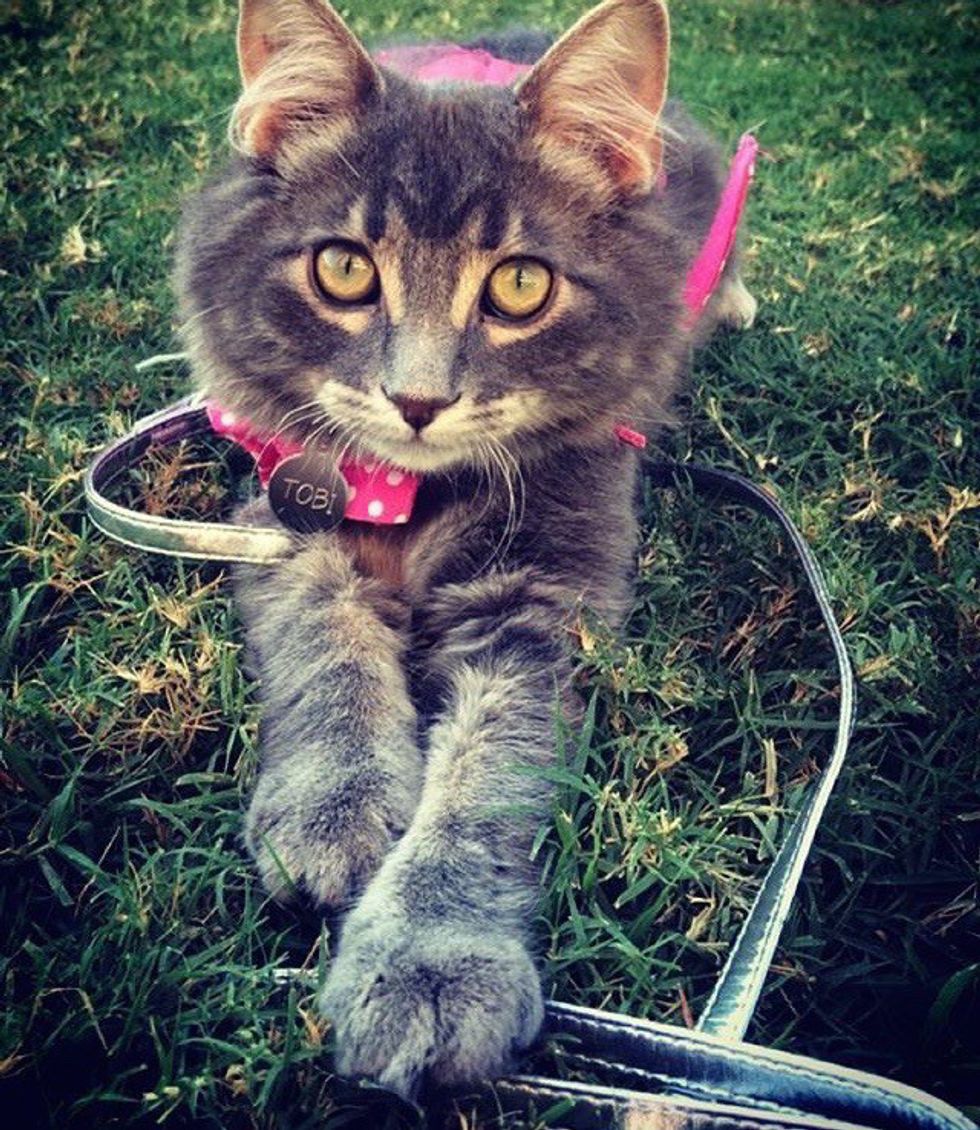 That Thursday, I could tell something was wrong. From the moment I woke up that morning and a furry paw was not within reach to the sad eyes and movements he gave me after I searched for the reason, my best friend was not waiting for me at the front door as usual but curled up in a ball in my sink. Immediately, I had a sickening feeling in my stomach as I knew something was very wrong. I rushed him to the vet where, sure enough, I found out my baby had feline leukemia and was in need of a blood transfusion right away, and the start of treatment had to be soon. Of course, I was going to do it. I was willing to do anything and spend anything to save the one thing in my life who's love never faltered and did so much for me. I was ready to give the okay for immediate treatment until "prolonged life" came into the conversation. Even with treatment, Tobi wouldn't survive more than a few months at most, and he would be sick for the majority of the time he had left. The rest of that night was a blur as I couldn't do it. I took him home and called three more doctors only to be told the same exact thing: Tobi's life was coming to an end, and there was nothing I could do about it… except rid him of his pain. The hardest decision I ever had to make was the one asking my mother to come down and be with me for Tobi's last moments. In his last hour, my three roommates and I surrounded him, pet him, and fed him his favorite treats– cookie dough ice cream and yogurt. We told stories. We laughed. We cried. We hugged each other and cuddled Tobi. I never imagined I would have to make such a difficult decision– especially for my baby who was not even 2 years old. Yet, after a year and a half of being best friends and partners in crime, I hugged my Tobi tight in the veterinarian office as he slowly slipped away in my arms as if falling into a deep sleep. Crying as the vet told me he was gone, I thanked him for everything and told him how much I loved him as I placed him in his favorite basket, curled up in his usual ball, and covered him up in his favorite. I found peace only in the fact that I was able to ease his pain and be there for him when he needed me most. He had needed me to be selfless and think of the life he would want and how he would want his last day to be spent. Yes, it may have been my hardest decision I ever had to make, but it was one I knew was right. No matter how much it broke my heart, I was able to be there for the one who did so much for me. And for that, I thank God every day. That first day, I may have believed I was saving him, but reality is he saved me each and every day.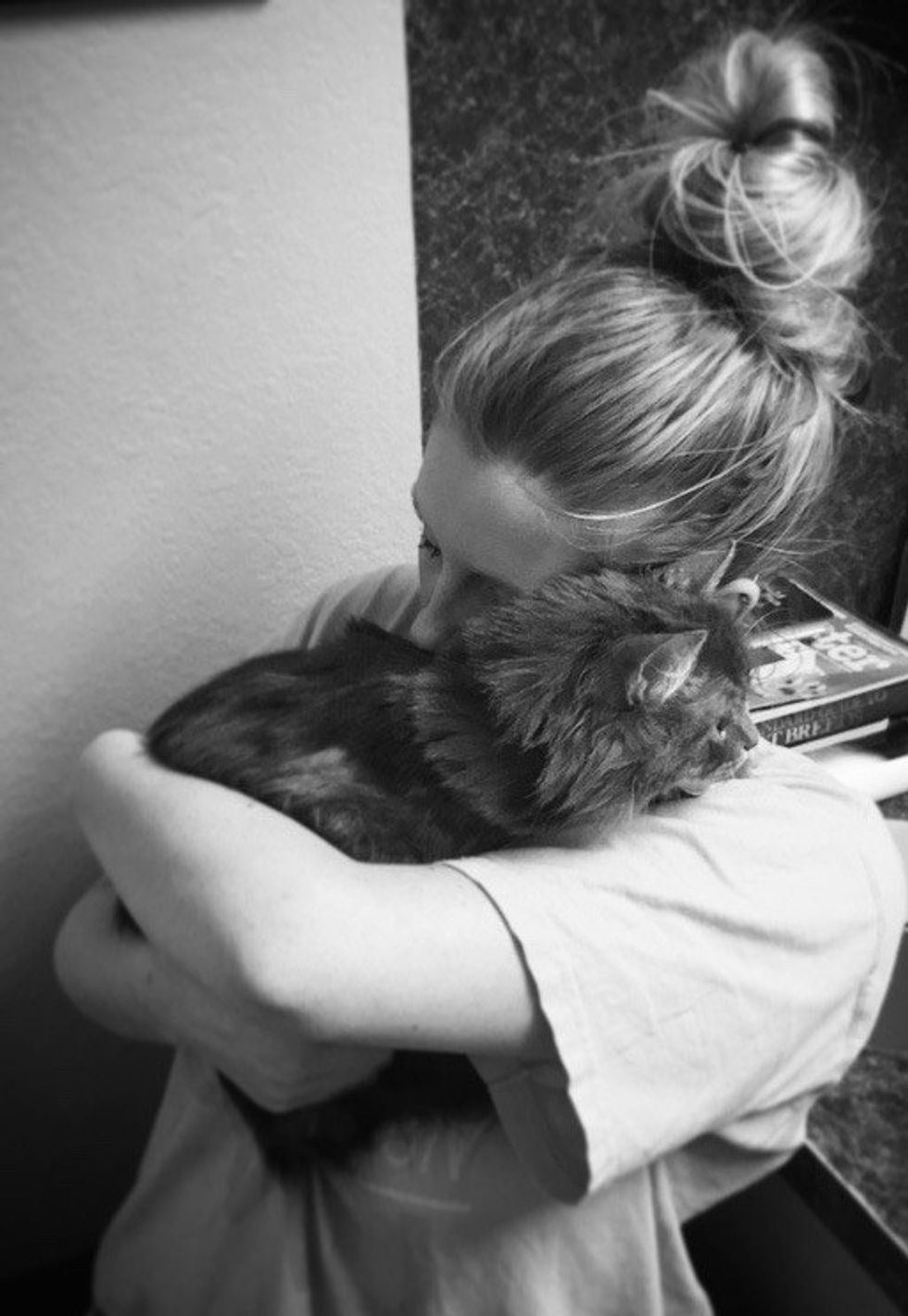 I have always been a strong believer in things always happening for a reason. For me, I believe Tobi was placed in my life to help me overcome the darkness I found myself surrounded in, and it was now his time to pass as his job was done, and it was time for another to step in for my next stage of life. I firmly believe Tobi would have been proud of his new baby brother, Jasper. To be honest, I think Tobi knew you were waiting for me at the Oklahoma City Humane Society because the moment I held you and you just snuggled, I fell in love. Then... when I began crying as my heart broke for my lost friend, you looked up at me and meowed as if to tell me it will all be ok, you were here now. That was the moment I knew you were made for me, just like Tobi was, and I cannot wait to see what life has in store for us both.