Chicken
Where To Go For The Best Nashville Hot Chicken In Los Angeles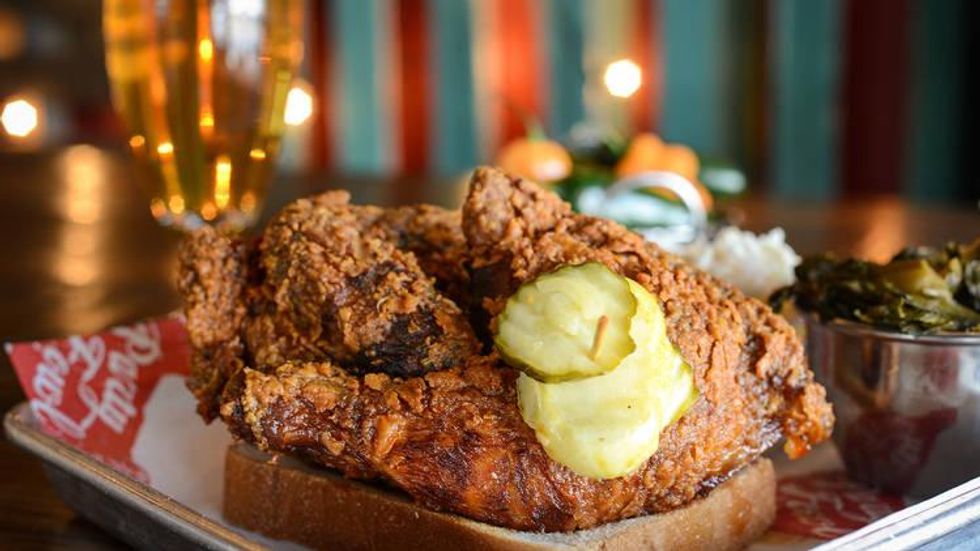 Do you love the spicey hot chicken? If yes, then you are not different from me. Many people think of making them at home, but it is not a piece of cake. Hot chicken is also known as Nashville hot chicken because you find its original authentic availability in Nashville, Tennessee, in the US.
It is basically fried chicken (breast, thigh, or wing) marinated with spices, then fried and served with different sauces. But the question that hits your mind is where you can get the best Nashville hot chicken that's super in quality and give the authentic taste within your area. Let's discuss it.
Where To Go For The Best Nashville Hot Chicken In Los Angeles
When someone asks me where I would prefer to go to taste the best Nashville Hot Chicken in Los Angeles, I'd love to say the name Crimson Coward. The quality it delivers and the taste of chicken it dishes out is just out of the box.
Although everyone considers the hot chicken of Nashville, Tennessee, isn't it possible for the people of Los Angeles to go there after spending 29 hours? Obviously, no, and Crimson Coward founded this problem's solution.
They brought the original taste with their own additional spices that attracted the visitors the most. After searching a lot, eating 120 different combinations of hot chicken pieces from different Nashville restaurants, working with many chefs, and experimenting with many sauces and spices, Crimson Coward came up with the best product that stands out among others due to its taste and quality.
Safe
Crimson Coward is proud to provide authentic Nashville hot chicken without sacrificing quality or taste. Because they use only the freshest ingredients in their dishes, including trademark sides cooked from scratch every day, they have defined what it means to serve high-quality cuisine.
The best part of Crimson Coward is that they brought the chicken from some reputable Nashville farms, which are all-natural and Non-GMO. As it is free of hormones and antibiotics, it is safe to use for all people.
Another fantastic thing is that Crimson Coward is also offering HALAL chicken. This means they not only give the best but also for everyone. Moreover, I really like that they respect other cultures also.
Menu
It isn't only the simple hot chicken you will get; Crimson Coward has many things that will make your evening more amazing.
Crimson chicken
●3 chicken tenders with bread,
●4 chicken tenders with bread,
●Half dozen wings (half coward)
●Full dozen wings (full coward)
●Boneless breast (lonely coward)
Sandwich
●Crimson Coward Nashville Hot Chicken sandwich
●Home Style Sandwich
●Grilled cheese
Fries
●JOEY-EAT-Fries
Extras
●Crimson sauce
●Honey
●Pickles
Sides
●Crimson fries
●Crimson Coward's Mac n Cheese
●Potato salad
●Fried pickles
●Slaw
Drinks
●Fountain drink
Takeaway
Crimson Coward has provided the best opportunity to people living in Los Angeles and its locality. No doubt they bring the meat from Nashville farms, but the spices the Crimson Coward adds to it are purely authentic. You will love what they present in terms of taste, quality, and spices. So, go to Crimson Coward to taste your life's best hot chicken.