1. You will always have a personal photographer.
When you want a picture to prove to your parents that you don't just go to class wearing your pajamas, she won't judge you when you make her take countless pictures. "Make sure you get some candid's too because candid can be cute."
2. You would rather stay in on a Saturday night watching New Girl and eating popcorn instead of going out.
Laying on the futon in your sweats and sharing a bowl of popcorn with your best friend is literally one of the best ways to spend a Saturday. Plus, she laughs at all of the corny jokes too so it's even more fun.
3. When she starts craving oatmeal at 11:30 at night, you pull out your bowl too, even if you're not hungry.
Oatmeal, ramen noodles, hummus, Hawaiian pizza, you name it and we will eat it. Guaranteed.
4. Without actually discussing it, you have set chores that each of you do. (Thanks for doing the dishes, I'll gladly stick to trash duty!)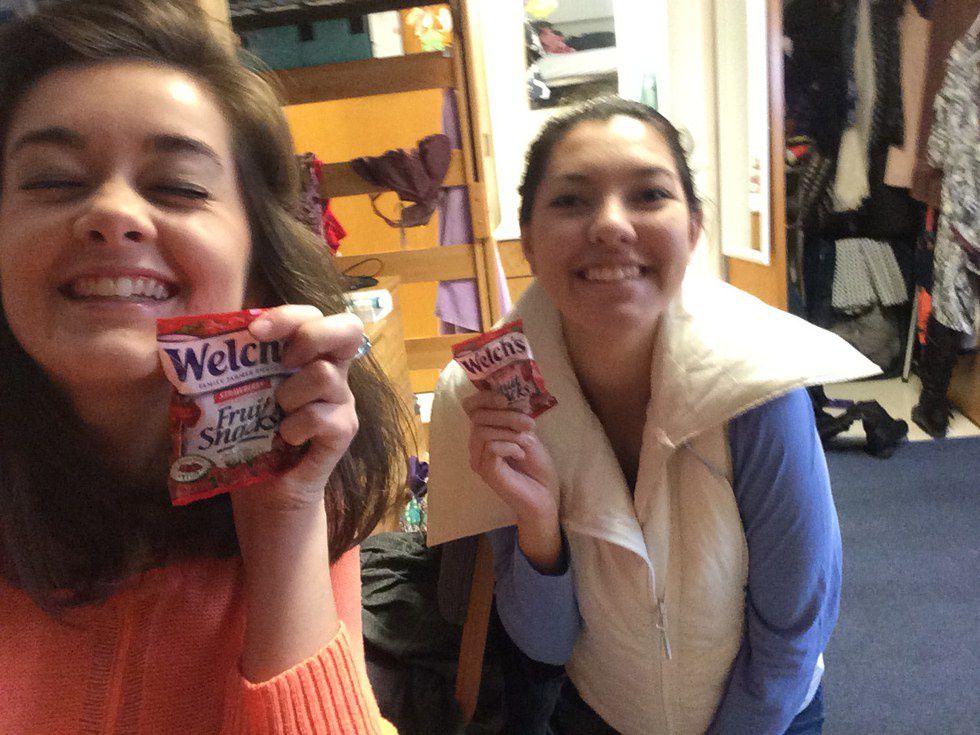 We even have designated cleaning days. Come home from class, drop the backpacks and roll up the sleeves because it's time to clean. When you both have long dark hair, you don't know who's shedding more, so it's fair game.
5. Matching outfits.
example A...
example B...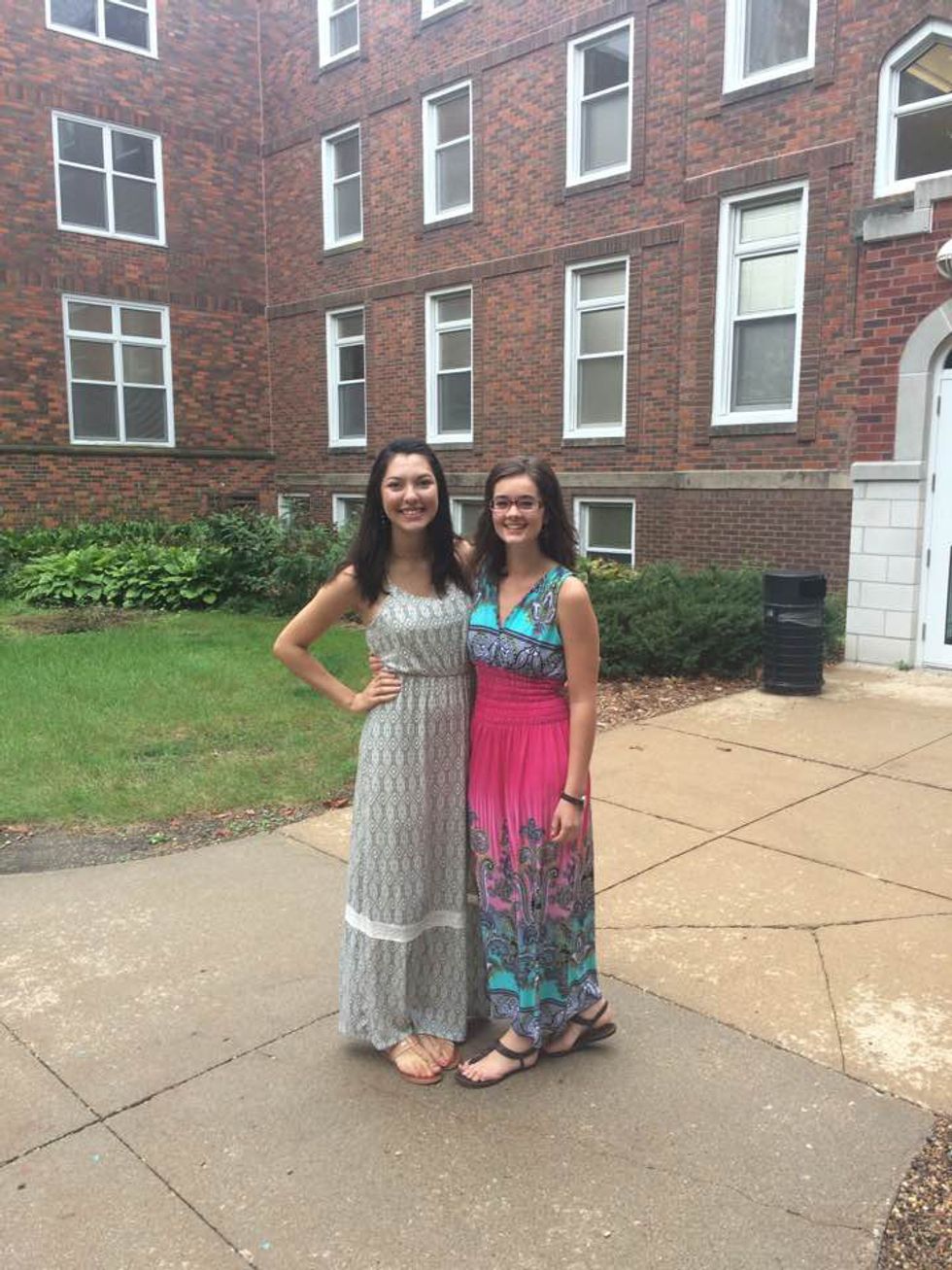 example C...
We don't plan them, I swear. We never get ready together in the mornings because of our class schedule, so a lot of times the first time I see her is at lunch, hours after we've gotten dressed.
6. Every night is a sleepover.
Even after the lights go off, we often stay up talking, but even if we don't, it's comforting to know she's just right across the room.
7. Her family becomes your family.
Family dinners are so much more fun when you can bring your roommate with you, and spring breaks to the East coast hopefully will become an annual trip.
8. You can be involved in similar activities but are also incredibly independent.
We're both very involved on campus, and I love going to events with her, but it's also great that we are involved in different things. I meet so many new people this way and have an inside look at some of the other things that are happening.
9. You actually enjoy hearing about her day instead of just going through the motions.
"Honey, I'm home!" is what she says every time she comes home from class. Forget homework at that point, it's time to talk about our days.
10. She has at least one outfit that you secretly want to steal.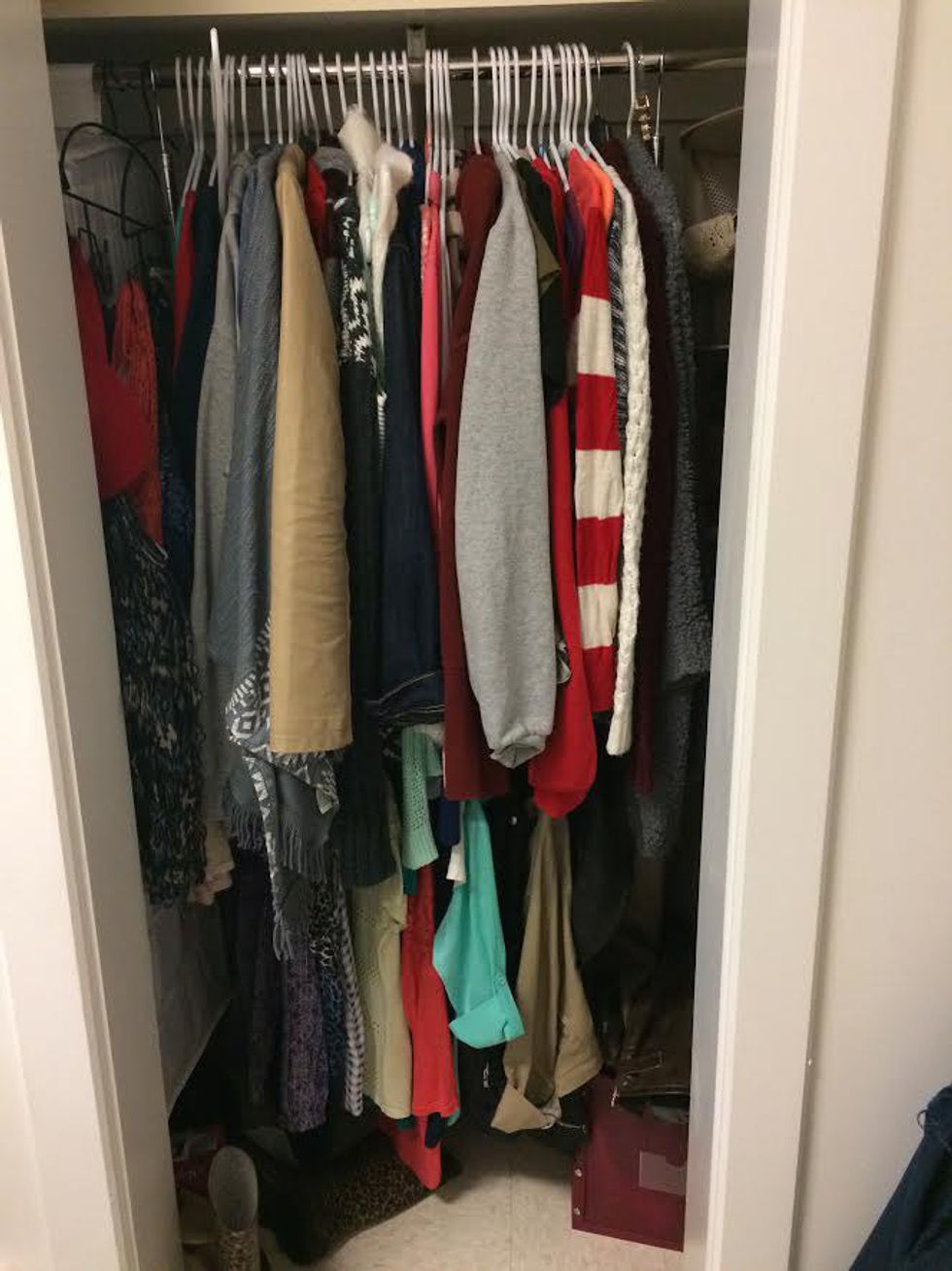 There's actually several.
11. You know exactly what songs she wants played at her wedding. (Teen Beach Movie, anyone?)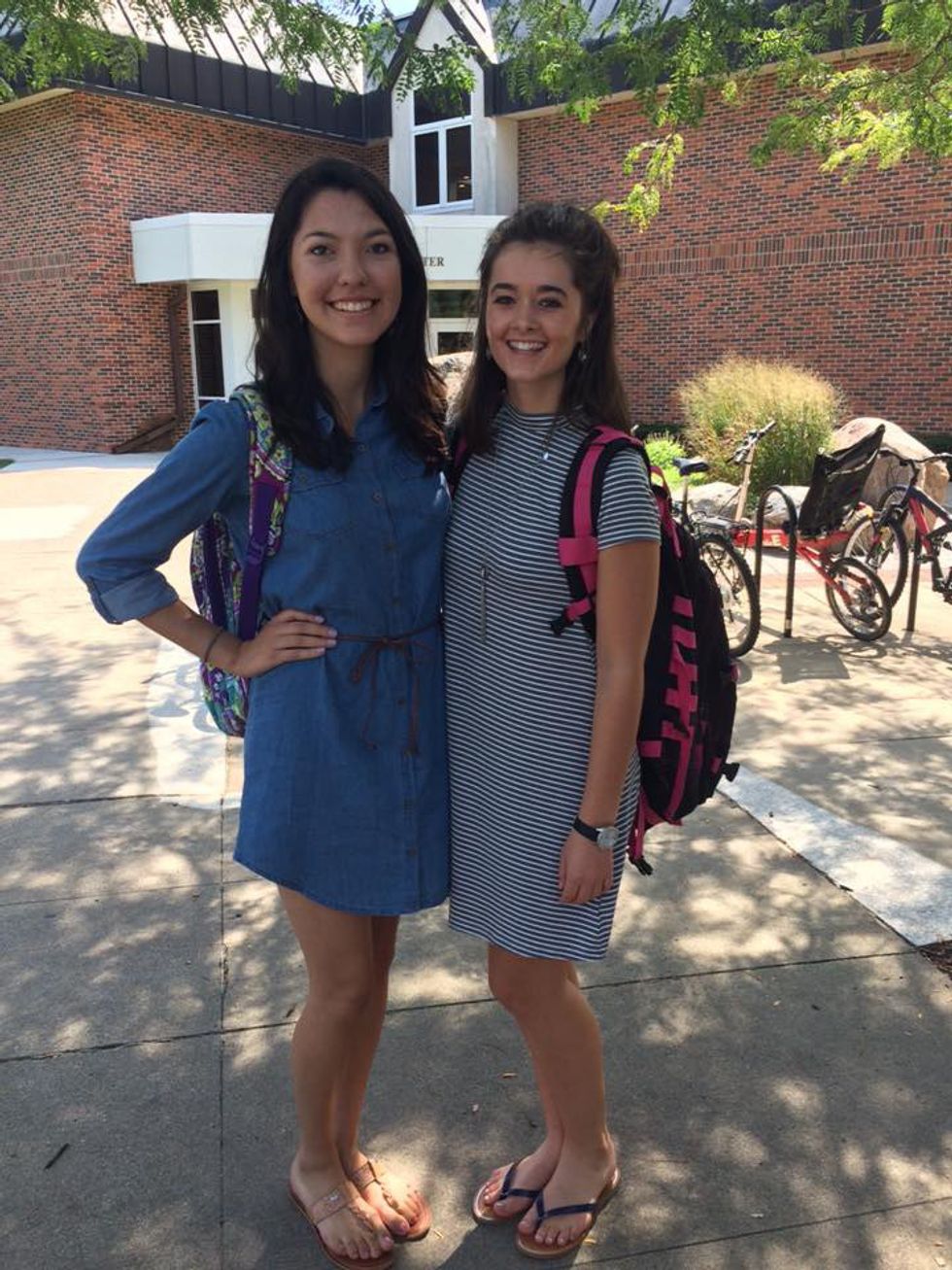 Fallin' For Ya and Meant to Be.
12. Without saying a word, you know when something is wrong and exactly what to do to fix it.
When you live with someone, you pick up on their habits and moods fairly quickly. Sometimes it's a hug, sometimes it's a full out heart to heart with lots of tissues and reassurance, and other times it's just giving them space.
13. Study breaks consist of dance parties.
Everyone needs to take study breaks, and what better way than to crank up the Disney music and sing at the top of your lungs, making up dance moves? Or, if you go to a Dutch school, you pull out your wooden clogs and do some traditional Dutch dances. (totally kidding...)
14. At the end of the day, you couldn't imagine rooming with anybody else.
It's so crazy to me that last year at this time we hardly knew each other and now I can't imagine not knowing each other. Thanks for putting up with me and my jokes, can't wait for another 2 years of rooming together.