Dear Grandma and Grandpa,
I did not realize how desperately I needed a quick weekend trip to see you.
Presidents' Day weekend is a popular time for college kids to travel, either back home or with friends. I am so blessed that you are only an hour away from my college. Family time is so important to me, and I know I made the right choice to spend my weekend with you.
Thank you for teaching me love and how to love, showing me God's compassion through your actions and words, and treating me like an actual princess. College is fun but it can also be stressful. I know I am very high-strung, and I did not realize how exhausted I was, until I arrived at your warm home.
Grandma, I admire you and your passion for health. You define what it means to be a self-taught doctor and it is amazing you have the knowledge to use food and massage as medicine. Grandpa, I am still in awe that you are a graduate from Harvard Business School and that you currently spread the Word of God through your Catholic blog, "Celebrate the Psalms." Both of you constantly expand my own knowledge by sharing yours and by giving me the best advice.
Our weekend consisted of reviewing my old ballet videos (your favorite being Giselle), going through old photos, a beach walk at San Clemente, Mass, getting stuck in the rain, sleeping, homemade facemasks, taking new photos, and eating lots of healthy foods like Korean sweet potatoes.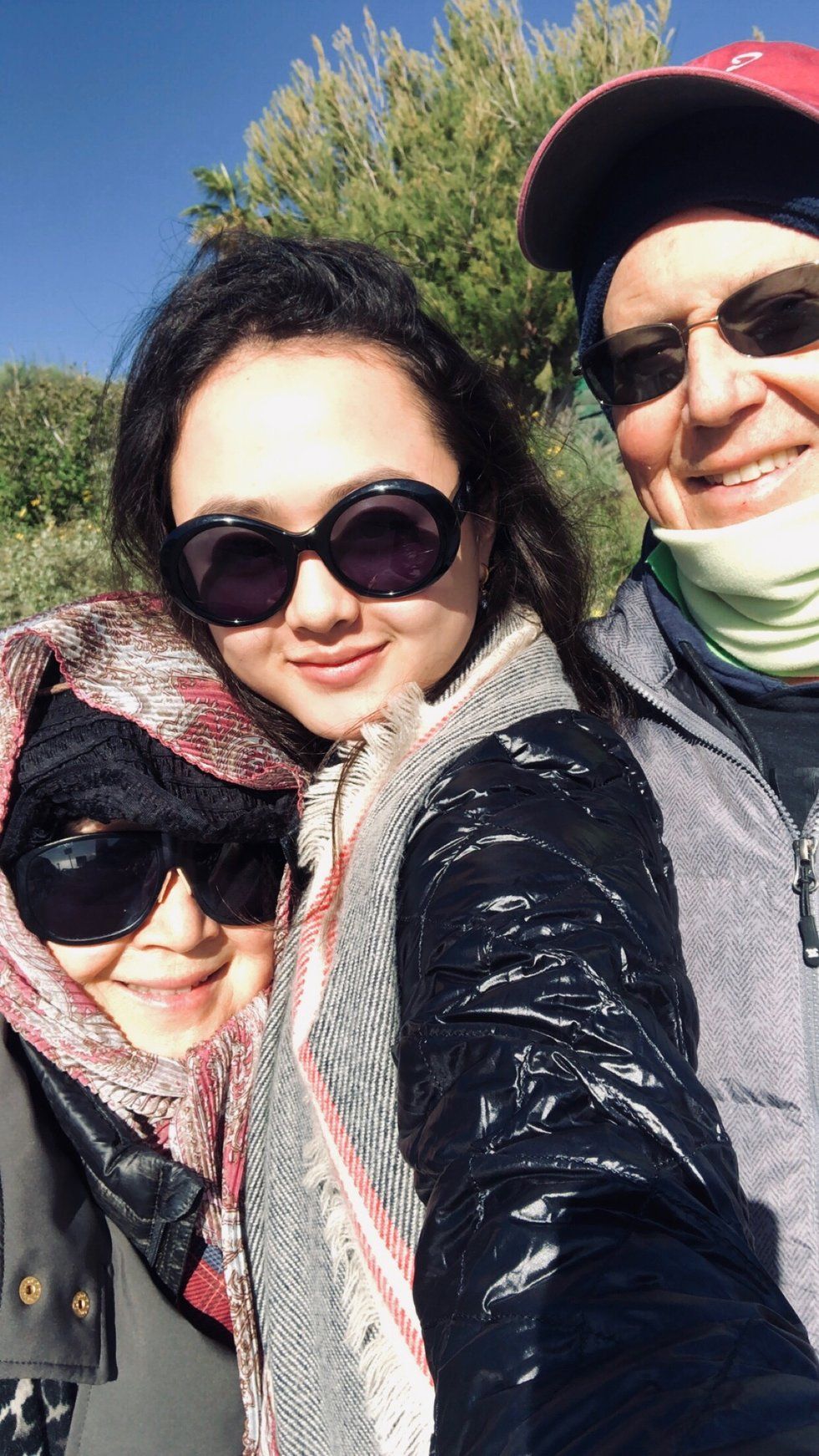 Bundled up for a beach walk. Designer sunglasses, courtesy of grandma
I drifted in and out of naps listening to the rain, and also in and out of the kitchen to grab grandma's freshly cut vegetables, her purple rice (healthy mixture of black and white rice grains along with various beans, barley, and millet), and fruit smoothies. I laughed when I found a grain of rice in my hair! You took me to some of the best restaurants in town and listened to me talk about my life—school, dance, people, activities, etc. You even made sure I was able to get my daily work out in at Corepower yoga (or as grandma says, either corn-power or pore-power, hahahaha) and made time for truly whatever I wanted.
During the times I was stressed, you were patient and let me work. You were understanding and gave me the best therapeutic weekend anyone could dream of.
The only thing I regret is not thanking you enough and asking you how YOU were. I feel that I still have so much to learn from you. I hope to be like you both one day. The weekend was so short. I want you to know that I admire and am inspired by your accomplishments and I appreciate all that you have done for me. You comforted me and reminded me that everything is okay.
I already miss you even though you're one hour away. I love you so much. See you soon. God bless.