When I was a student at a Catholic high school, I had to attend a retreat every year (called Kairos). I remember not really caring or being too thrilled about it as a freshman or a sophomore. One day off of school to do community service and another the next year for bonding with the other girls were events that could be summed up as 'OK.' But junior year, I had an incredible experience that opened a new chapter of my life and began to shape me into a different person. For two days my classmates and I were able to cut the drama, shed our sophomoric tendencies and have real, honest discussions about life and faith. I felt like I'd found something that some part of me had unknowingly been searching for. It was amazing.
But I'm not here to talk about what happens on retreats, because that varies from place to place and individual to individual. And a lot of it is personal and confidential. What's important is just how meaningful a period of only two to four days can be—and how it has impacted everything about me.
I've been able to walk into a room of total strangers and by the end of the day feel unbelievable amounts of love and support. Although I'm usually shyer around strangers, I now feel more comfortable in my own skin while surrounded by a crowd of people I don't know. I've also discovered the depths of the love and connections I have with my family and friends, and since then I've never felt truly alone.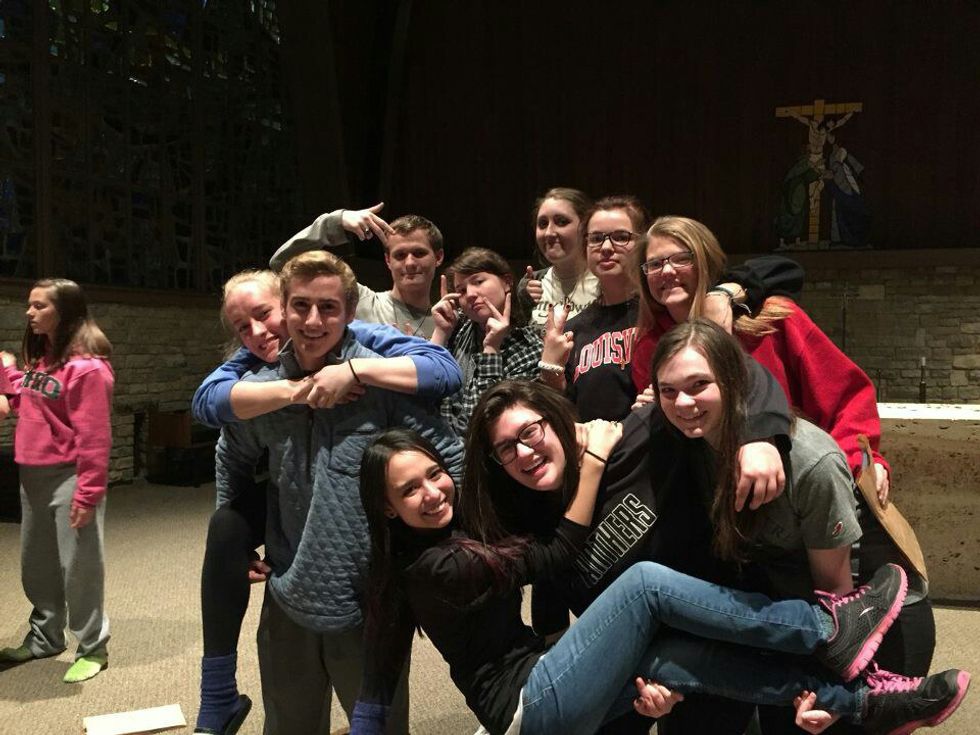 Inspired by this confidence, I have not only attended retreats, but have become a retreat leader and facilitator. After a phenomenal experience on my senior Kairos retreat I applied and was accepted to lead the next session. Both of these experiences changed my life for the better, bringing me closer to my classmates and God. Leading Kairos definitely shaped me into a more confident person, especially in terms of public speaking. I am now a volunteer retreat facilitator for local high schools; it's the coolest job in the world. (Bonus: I can wear sweatpants the whole time.) As a retreat facilitator I feel like I am truly helping people and making a difference.
Also, I've never received more hugs anywhere else (yup, that's the top of my head you see buried in the middle).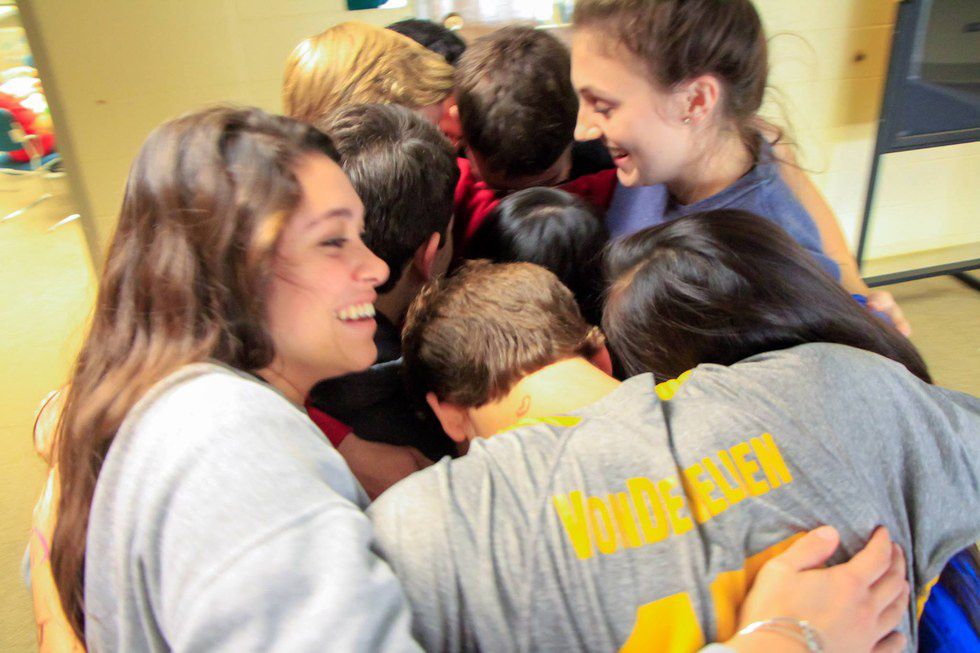 Listening to others share their burdens has made me more empathetic and understanding towards everyone around me. Whether it's my best friend or my worst enemy, I know now that everyone has his/her own story. It's something we all recognize, but I have been able to witness just how true this saying is.

On retreats I made connections that will last a lifetime. Most of my high school friendships didn't fade away after we threw our caps in the air. My small groups still keep in touch, especially when one of us is facing a hard time and needs prayers and support. People I didn't know well before still reach out to me every once in awhile and ask how I'm doing, and vice versa. And I can't neglect the fact that I met my boyfriend on a retreat I participated in my junior year of high school. Despite the fact that we went to different high schools and now go to different colleges, we are still a year and a half strong. I'm not blind to the affect the retreat has on my relationship. Our senior year we even returned to lead the same program that brought us together.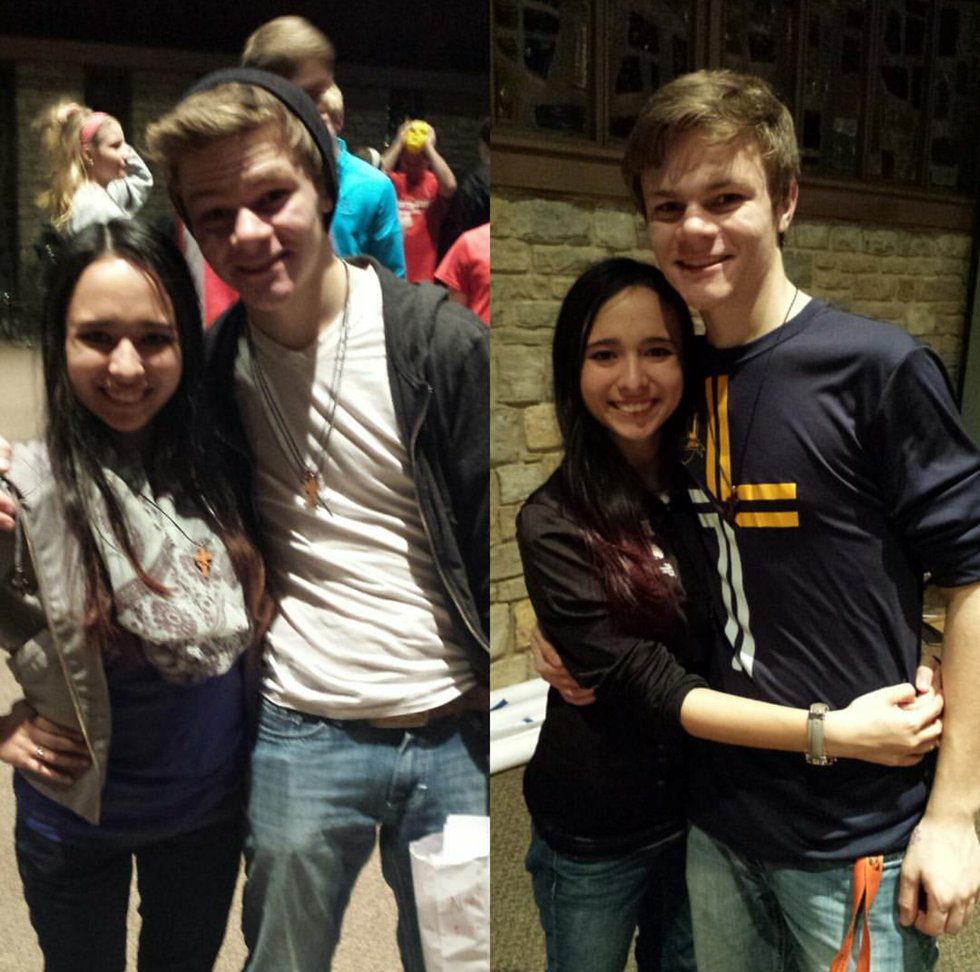 I am beyond blessed for every experience and opportunity I've been given through these programs. I'd like to thank every single individual who has ever held a role in them: retreatants, fellow leaders, my small groups, campus ministry directors, letter-writers, adult chaperones, and the people who put these programs together and make them possible. God bless you all.