Delta Delta Delta fraternity better known as Tri Delta was established in 1888 at Boston University. The whole foundation of Tri Delta began with friendship between Sarah Ida Shaw and Eleanor Dorcas Pond. These women wanted to see a different organization created for women that followed the motto: "be kind alike to all and think more of a girl's inner self and character than of her personal appearance."
I joined this wonderful sorority in the Fall of 2017 and I have not regretted my decision at all. Growing up, I always thought that Greek Life was extremely dangerous since I had only heard of horrific stories about people getting drugged or completely intoxicated because of alcohol and have experienced traumatic things such as rape or harassment/hazing. When I started getting closer to starting college, I would hear on the news about hazing incidents that would land people in the hospital or have ended their lives. Sadly, because of these incidents - I was extremely discouraged on joining Greek Life when I started college.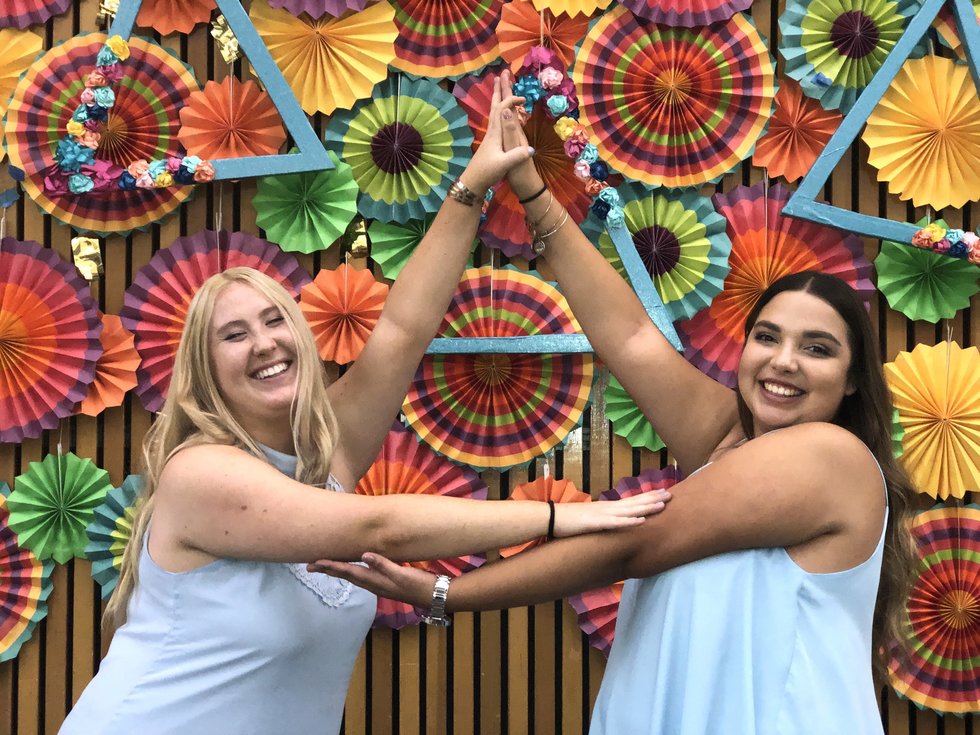 Abby Austin and Marissa Vasquez during Fall 2018 RecruitmentMarissa Vasquez
Once I transferred to the University of San Francisco, my sister encouraged me to go through the Fall Recruitment that the three women fraternities were holding in September 2017. Despite being apart of another fraternity that was on campus, my sister highly encouraged me to look into Tri Delta since it was fairly new and thought that it was filled with amazing girls that she got to know. After going to the fall recruitment, I was extended a bid from Tri Delta and was evermore excited to join something new and filled with excitement. I was extremely nervous and shy when meeting everyone, but kid you not - I was so comfortable with everyone by the time Spring semester 2018 started. It was very fun!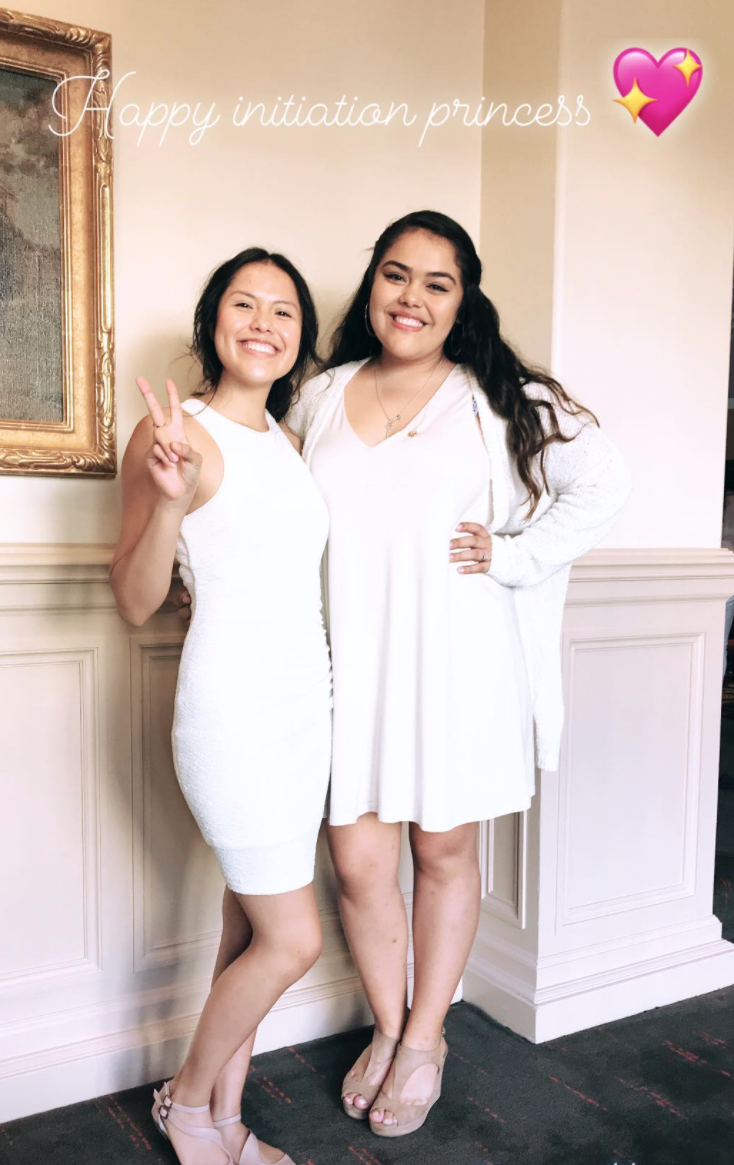 Initiation 2018 Ashley S. Perez
I chose Tri Delta because it is not your typical sorority. It is the sorority that is actually like your family and acts like a home away from home filled with a lot of the ugly and bad, but most importantly - it is also a home filled with plenty of love and compassion from everyone within the chapter.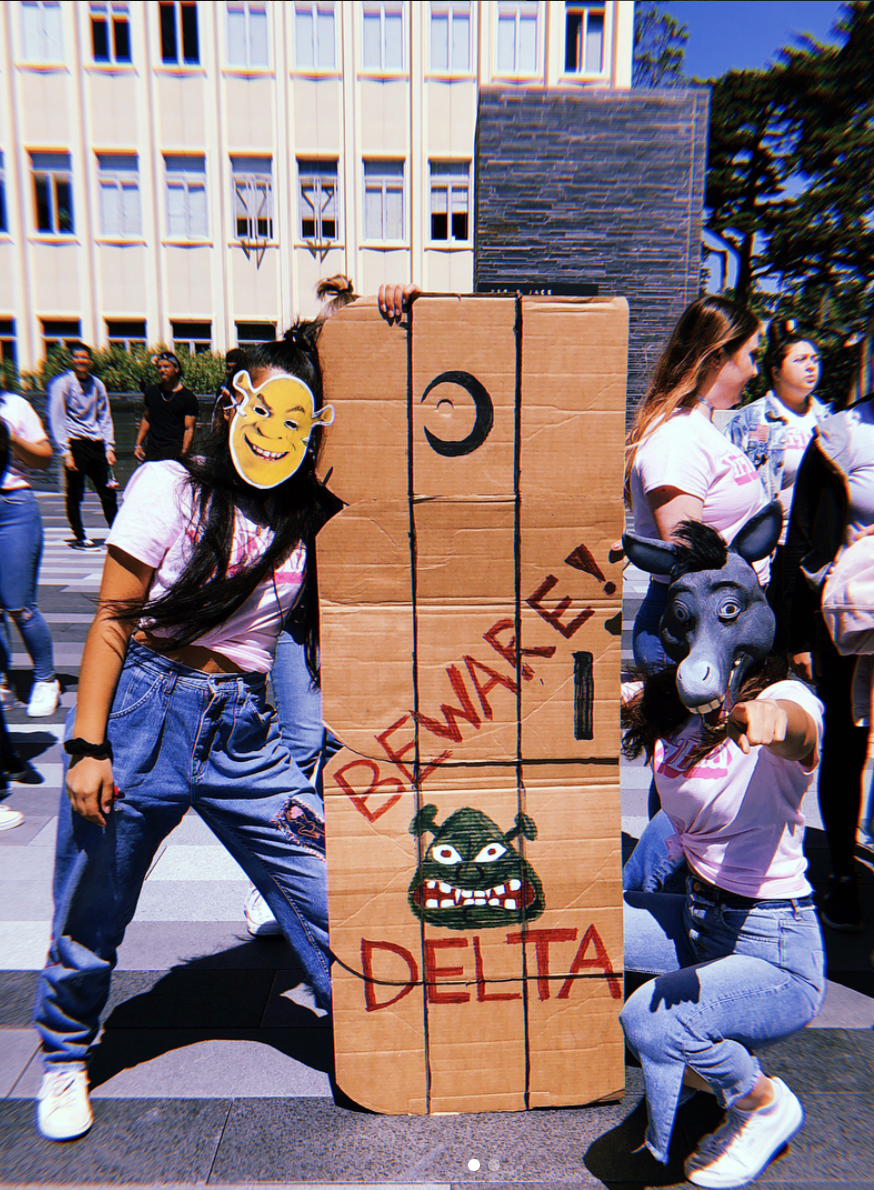 Go hard or Go Home... We go Tri Delta Style ;)Gabby Pascual
Just like me, there are many women within that chapter that share the same type of love that I have for Tri Delta and always share it whenever they get the chance to. Such as my Delta sister, Gabby Pascual who is currently serving as Vice President of Community Relations. Here's what she has to say about Tri Delta: "I am honored to be serving the chapter this year as VP/CR. Tri Delta has helped me come out of my shell by providing me with meaningful friendships and countless opportunities. Tri Delta's partnership with St. Jude has also inspired me to explore pediatric oncology as a future career. I am so grateful for what Tri Delta has provided me with, and I'm excited for this year!" Along with Gabby, another Tri Delta sister named Cami Yap, served as Vice President of Membership Experience this year. Here is what Cami had to say about Tri Delta: "I am beyond excited to serve as VP of Member Experience this year! I hope to grow our chapter and help women find their home like I did in Tri Delta. I love Tri Delta because we are such a diverse group of women. Each one of us brings something new to the table and makes our chapter that much more unique. From New Member to future Alumni, pearl to pansy, I hope every sister develops a love for Tri Delta greater than mine and friendships that will last a lifetime. Never in a million years did I see myself joining a sorority, but I am so happy to have found my home with Tri Delta."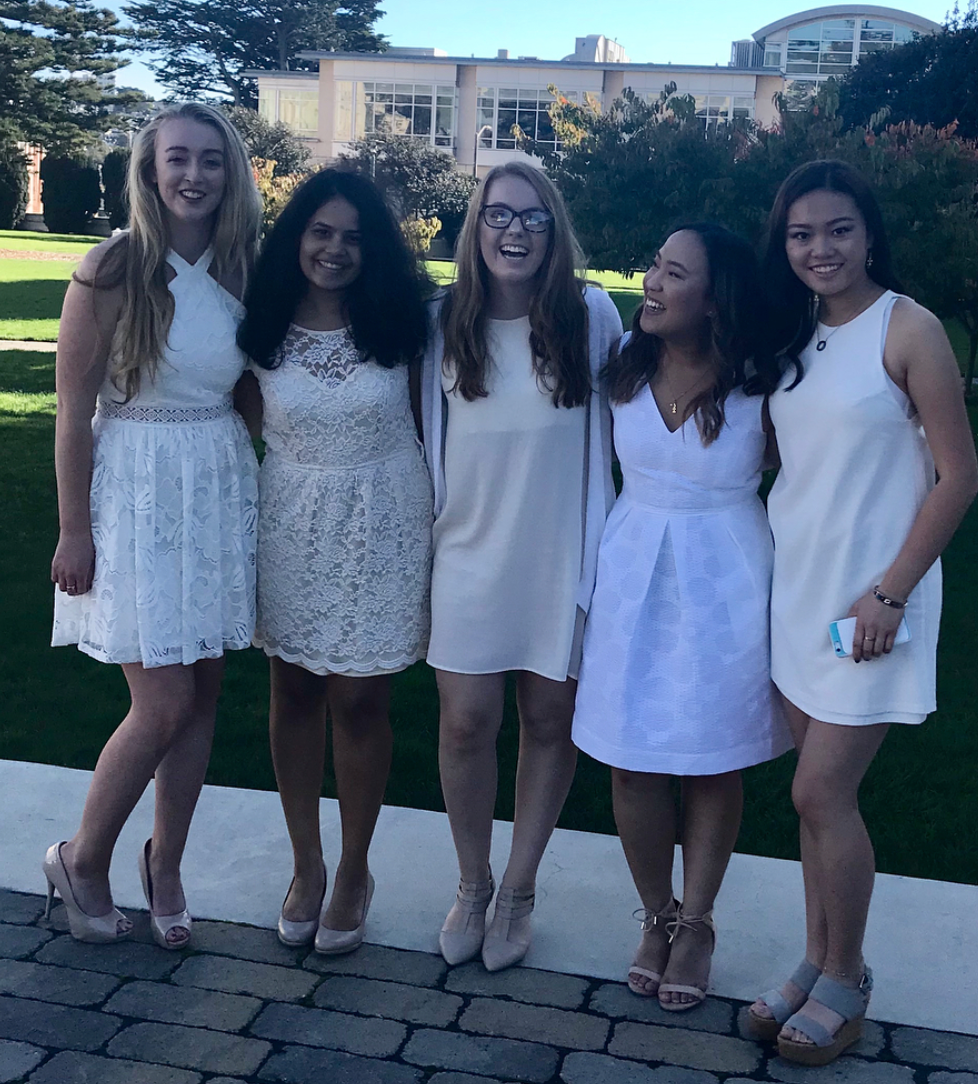 Fall Initiation 2017Cami Yap
Tri Delta is like no other sorority. It is a sorority that is a family who supports and pushes each other to challenge themselves. It is a sorority that is challenging the stereotypical perspectives on sorority life. It is a sorority based on self-improvement, self-love, and most importantly - women empowerment in more ways than just one.