Monday, September 26th, 2016 was definitely a wild, unforgettable, and historical day on campus at Hofstra University. I woke up in the morning with too much surrounding me to even possibly take in. First off, one of the main streets surrounding campus was blocked off. Countless police officers, campus public safety, and other security surrounded campus. There were even security camped out on top of buildings making sure everything was running safely and smoothly. Helicopters were hovering overhead all day and night securing the area. Of course, there were also countless journalists scrambling around to get interviews with students and to capture footage of several of the student protests.
Many Hofstra students took to activism on debate day to voice what really matters to them. One of the most powerful protests on campus on debate day was the one for the Black Lives Matter Movement. One of my closest friends, Ja'Loni Amor Owens, protested in this movement that day. I asked her to tell me a little more about what they did and she responded with this, "On debate day organizations such as the BSU, NAACP, CWC, ASA, and CSA leaped at the opportunity to address the issue of police brutality and racial violence on debate day in front of various media sources." Owens went on to say, "we all wore all black and met at the Student Center. We stood with our hands up at MSNBC, CNN, Fox, ABC and other news outlets throughout the day. Fox refused to air us. We drew attention to ourselves at Fox by chanting 'no justice, no peace.' A number of protesters were interviewed and photographed. CNN spoke to different protestors and aired us on a Facebook live broadcast. I was asked about Black Lives Matter v. All Lives Matter and I responded by saying 'If you believe all lives matter, you'd be as outraged as we are and be protesting with us.' Several Afro-latino(a) community and supporters also came out to support the cause as well as many on-campus organizations, such as the Pride Network and Sp!t. I am extremely proud of my friend and everyone else involved for bravely voicing their beliefs and boldly speaking out against injustice. I stand in solidarity with all of the organizations involved, such as CSA, ASA, BSU, NAACP, NSBE, CWC, ALPHA, MALIK, SP!T, HOLA, and CFC in support of their movement.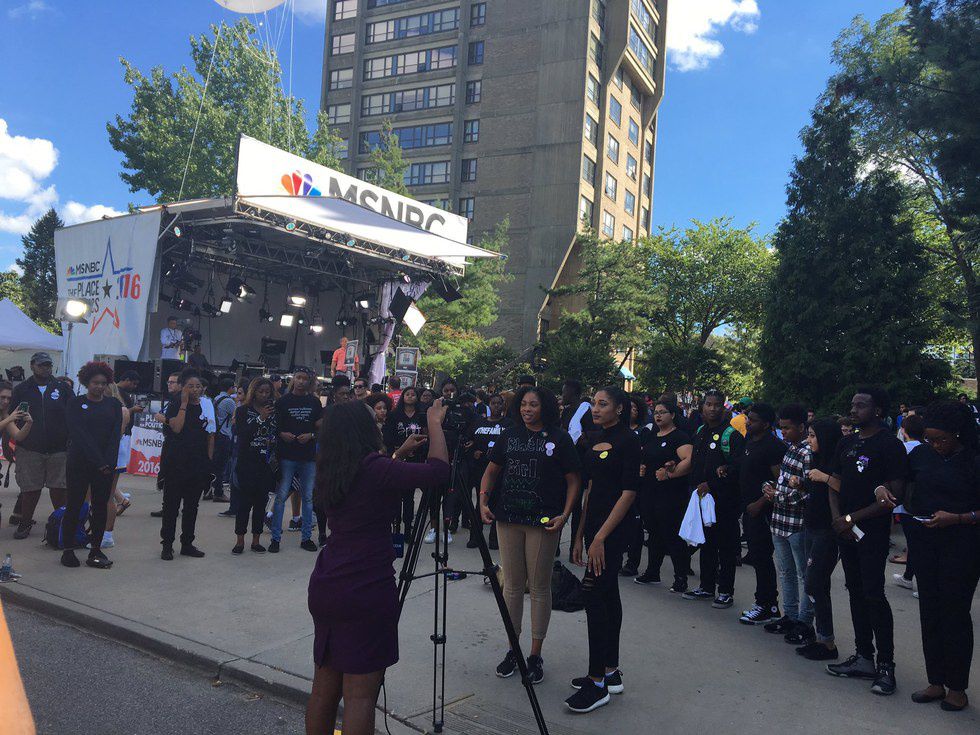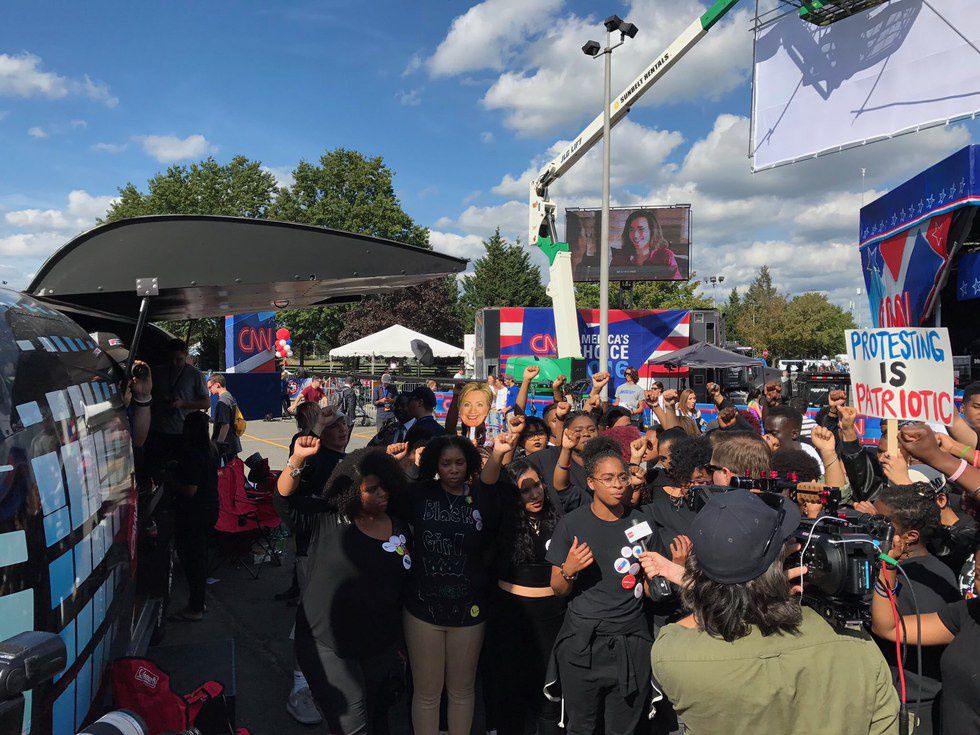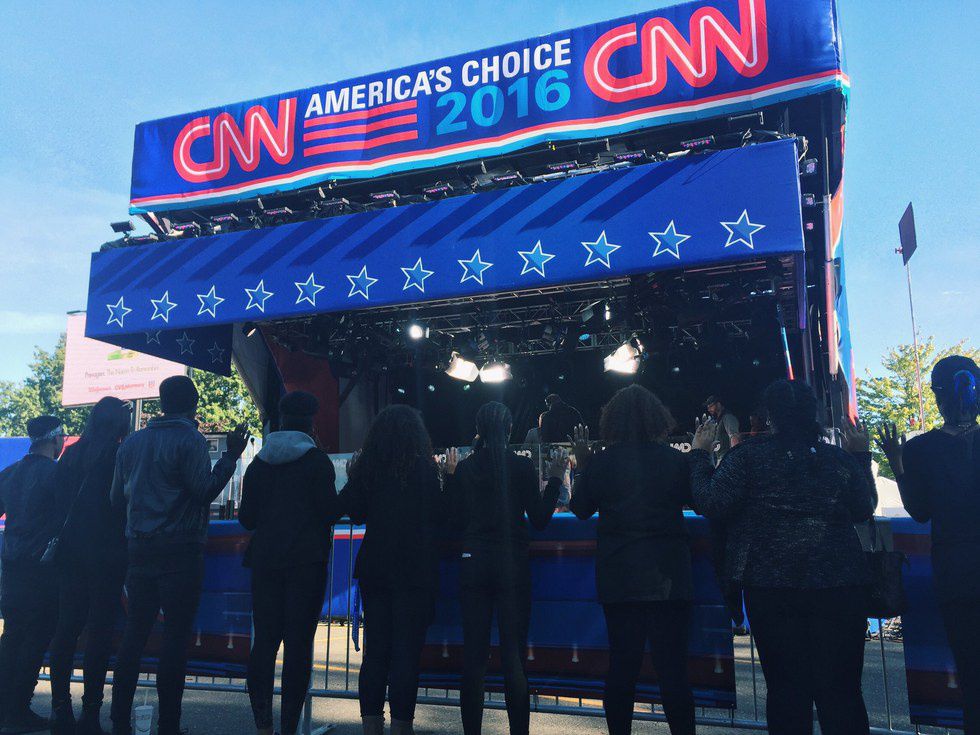 Photos courtesy of Gabbie Downs

Towards the evening, there were many watch parties set up for everyone who couldn't actually sit in the debate hall so we could still watch the debate in a group setting. I attended one of these watch parties in the building close to my dorm. It was really beautiful to get to sit down with many of my friends and peers and get to watch the debate. It really provided me with a sense of solidarity and community. Even after the watch party and the debate were over, there were still journalists and reporters interviewing various students and reporting live once again before everything was cleared out the next morning. Perhaps one of my favorite parts of the day was when my friend and I stood behind the CNN stage setup and watched Anderson Cooper broadcast from a few feet away. He is one of my favorite news anchors and it was surreal to see him in person sitting so close to where I was standing. There were many famous and influential TV personalities, reporters, anchors, etc. on campus that day. And several of the students who had the privilege of winning a ticket to sit in on the debate got to meet influential people such as businessman Mark Cuban. It was truly an incredible and a once in a lifetime opportunity to be on Hofstra's campus during the day that they hosted the first 2016 presidential debate and I will never forget it.