As it has become evident in many of my previous articles, I left home for college in August. This was a rather difficult time for me and my family but what made it worse was when I returned home.

I went back home over winter break. Albeit for a short time, I was home for three weeks and in this time my family and I tried to spend as much time as we could together.
My parents were used to this by now. I admit there were a few tears back at the airport but it was all good, at least I hope so! While I miss my parents a lot, the person I miss the most is my younger sister, Sadhvi.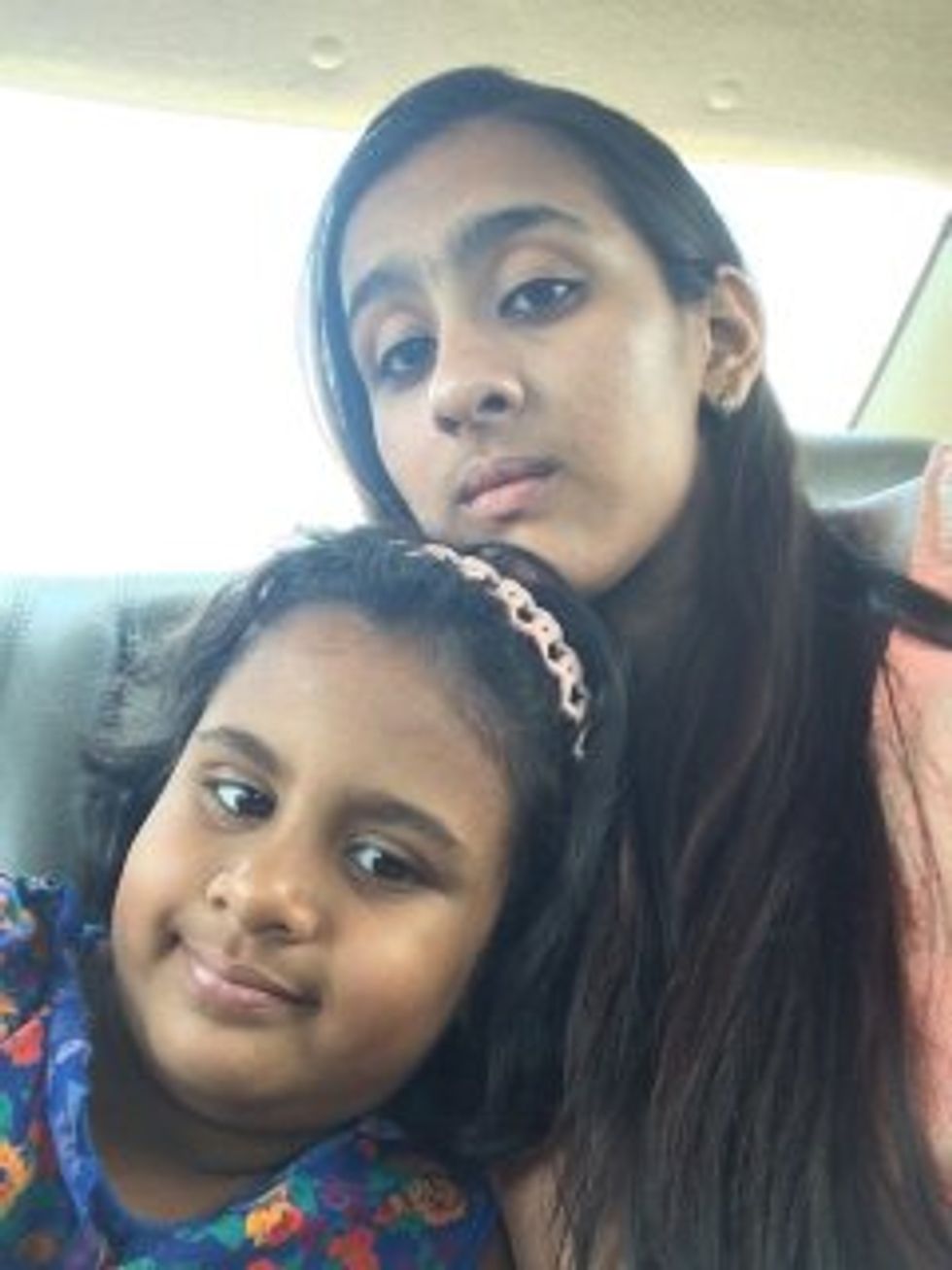 Born nine years apart, my sister and I are as close as any sisters could be. We fight like crazy and when I say crazy I actually mean crazy because our parents come close to pulling their hair out and throwing us out of the house. As much as we fight, we also love each other the same amount.
I have been the only child for nine years, and now it is her turn to be the only child.
She gets double the chore responsibility at home! (I mean, no one said it is easy being a fake only child at home!)
She's going to get bored at home because I am not there to listen to her incredibly weird ideas and concepts. There is no one to sass her around and be victim to her sass.
Having emphasized how important my presence is in her life and having made myself so important, there's also the fact that we miss each other terribly.
Be it helping her with her work or fighting with her or even screaming at her when she does something wrong or experiencing her excessive motherly tendencies when she acts like she is my mother, I miss it all.
There is no one else I would rather have as my sister. I mean one goofball is more than enough!