Archery is a sport I was drawn to because it doesn't involve running. (Now that I am an adult, I appreciate running more, but at the time I wasn't into anything that involved emptying my lungs to chase a ball around). It also automatically made me really cool. Everyone around the range knew me and people at school admired my unique passion.
I started shooting when I was 14 years old. After a few months of shooting, I competed in my first local tournament, which was shortly proceeded by my first indoor national tournament. I used to train every day for at least an hour, sometimes shooting for three hours at a time. With the support of my family and coaches, I set a couple state records in my division. Unfortunately, I haven't been able to compete since moving to college, but I still shoot in Illinois. I'm on the board for our school's archery club, so if you're a student at UIUC who's interested in trying the sport, look for our table on quad day!
Archery has taught me resilience and dedication---two traits that have served me well as I entered adulthood. Here are additional qualities I learned through competing.
1. Archery taught me how to focus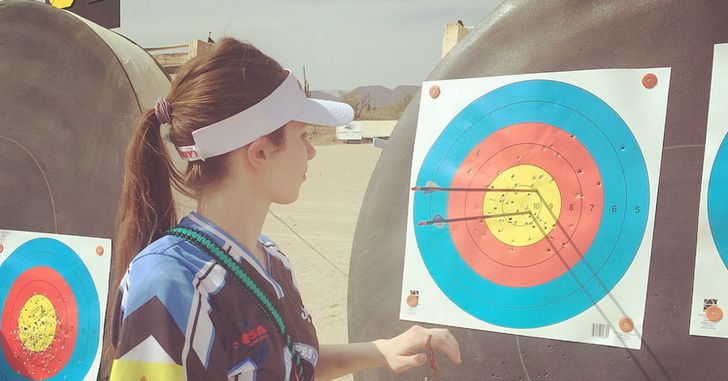 Sydney Wright
Archery taught me that you can only shoot one arrow at a time and once that shot is done, you can't dwell on what it was---you have to give all your attention to the next arrow.
To be an accurate shot, your focus must be on your form. No matter how great your eye sight is or how lucky you are, if your form isn't precise, you're not going to score well. I have since carried this attitude into my studies. Before archery, I had severe test anxiety with math tests. I improved my confidence by focusing on one problem at a time rather than freaking out about the daunting question on the last page or trying to estimate how many points would be taken off for errors.
2. Archery gave me confidence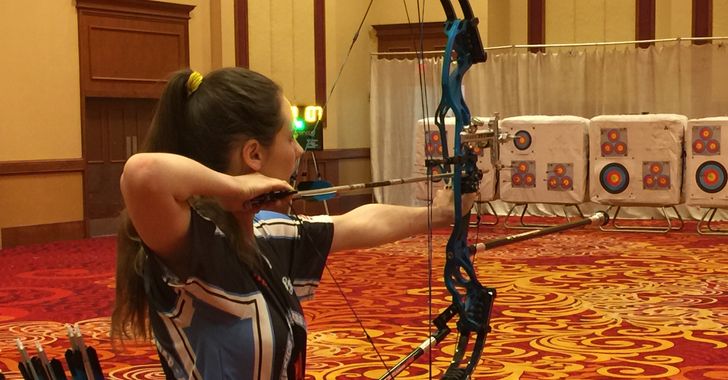 Sydney Wright
Middle school was my low in self-confidence. I hated my body and felt like I was unworthy of love and success. Beyond the blessing that is puberty, archery taught me the only path to success is believing in yourself. No matter how talented you are, or how much training you've had, if you don't believe you're capable of winning, you won't. This became a challenge when my scores were consistently high—because I wasn't comfortable being someone ranked top 25 nationally or setting a state record. The biggest mistake when pursuing a dream is giving up because you can't accept yourself as someone capable of such an achievement. I think many people quit moments before their big breakthrough.
After months of covering my mirror in sticky notes filled with affirmations, I rewrote my mindset that I am worthy of next level success. I think it's important to note that being confident doesn't mean you'll never feel insecure again. Just remember, you're worthy of something beyond average. Never settle.
As a creative writing major, I'm often asked what's my backup plan. And while I do have careers in mind that don't involve being a novelist or screenwriter, I believe I am capable of success in any career I choose.