I joined fourteen of my Washington & Lee University classmates this week on a pre-orientation trip to Baltimore, Maryland. Going in, the only things I knew about the trip was its purpose of service, its focus on juvenile justice and that we'd be sleeping in a church. Our five (amazing!) upperclassman leaders kept us in the dark so that we could devote all of our energy to each current project.
Now that I'm back in Lexington, the best word I can think of to describe my takeaway from this experience is conviction. In Baltimore, we walked the "injustice walk" along a strip where the majority of the city's prisons and shelters, as well as the homeless population, are contained. We walked by shelters that refused to provide employment assistance to women and denied medical accommodations to guests, street signs that illegally enforced anti-loitering and routine cleanups in public spaces, benches with a dividing armrest to prevent people from lying down. Within the first fifteen minutes, I realized just how sheltered I am. I realized that, while I've served and interacted with homeless people before, I still walked by those curled up on the sidewalk without a second glance. I still avoided eye contact with people who weren't conventionally dressed or sat on porch steps or walked by asking for money or food or visibility.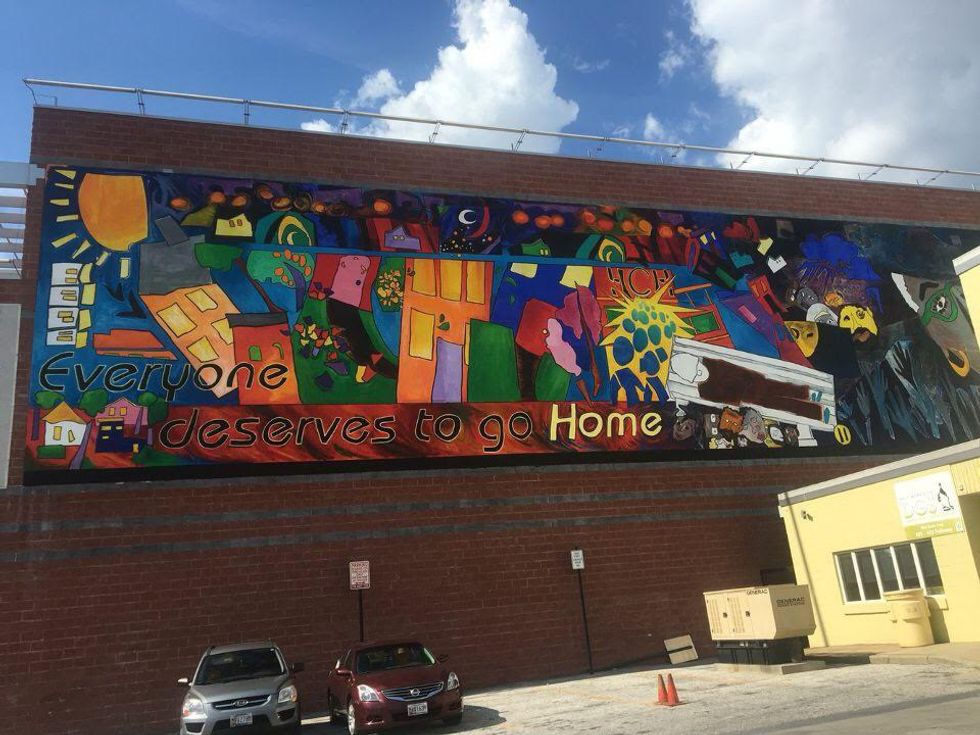 Intersectionality is a concept I thought I understood until I witnessed it firsthand. There is no separation of systemic racism from issues of poverty and juvenile justice. I crossed the traffic intersection that represented the division of the inner city from Inner Harbor and the contrast of racial diversity, types of businesses and conditions was undeniably stark. At the supermarket, I saw two young African-American men talking in the parking lot when a white undercover policeman ran and tackled one onto the ground and demanded the phone of the other man who was recording what happened (both were released 10 minutes later).
"Most of us know to run from the police," a local told us. "We know that we will either be beaten, thrown into jail or worse if they catch up to us, so we run."
In the inner city's public schools, teachers sometimes walk their students to the mall when school lets out to protect them from the police. It isn't uncommon for the city's law enforcement to use tear gas against the students in school.
We talked a lot about the school-to-prison pipeline and its prevalence in cities like Baltimore where prisons are built to hold more inmates than schools are designed for students. I realized the complexity of the issue and the pattern of many obstacles, insurmountable without the right resources, that these kids my age and younger face. During discussion upon returning to Lexington, one professor congratulated a group of us on being accepted to the university.
"But what about the students who aren't here?" she asked us. "Is it because they aren't smart enough or driven enough, or is it because they didn't have access to the right resources?"
I've had my privilege checked this week in uncomfortable, challenging ways. I've felt convicted for not only not doing enough, but for also making the active choice to not recognize enough. As my favorite writer Donald Miller says, "Once you live a good story, you get a taste for a kind of meaning in life, and you can't go back to being normal; you can't go back to meaningless scenes stitched together by the forgettable thread of wasted time." Here's to intentionally recognizing the stories of others.