What is the truth behind American literature? What makes a piece American?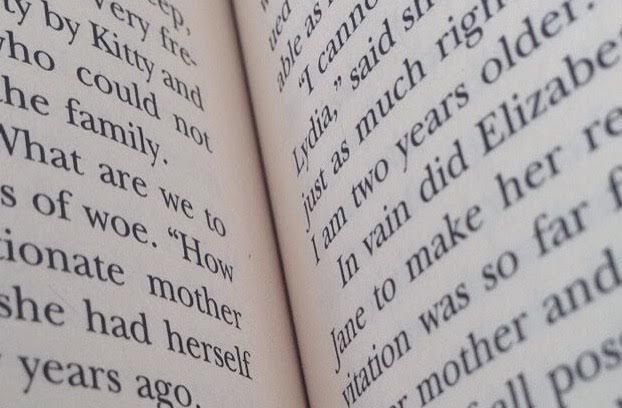 American literature, as a whole, depicts the diverse and revolutionary forthcoming of a nation to what it is today. The history of America is gifted with making itself from nothing, building on new and radical expectations, and rivaling the rest of the world for respect and independence. At one time, this ability to completely remake a country was viewed as a burden and the constant hardship and suffering it took to create this country is everything American literature is now known for across the globe. The ruthlessness and raw portrayal of the narratives, poems, and stories constitute all that America is, was, and will be. To define American literature is to recognize how harsh, detached, and insensitive it stands, and that it cannot even be defined fully. American writing consists of physical abuse, a lack of love, and a morbid character, all across the board from the Native Americans to the colonists, revolutionaries, explorers, to the Civil War, the American Renaissance, and beyond. Throughout American literature, each writer, poet, and author, not only sets a higher standard for the next, but adds to the mosaic it has originated and exemplifies a distinctly unsympathetic and unforgiving theme.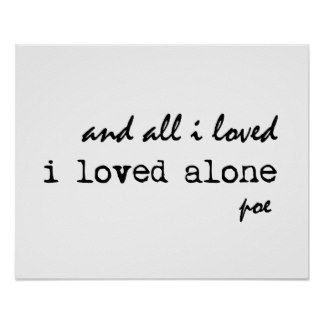 A cruelness and inhumane perspective was not only lived, but vividly illustrated in early writings of the 15th century and continuing up until the 19th century. Arrival at the New World is not nearly as immaculate and ideal as history constructs it to be. It is only the beginning of the physical destruction and wipe out of the Native American populations. The most lethal weapon to the Hispaniola's people is the disease epidemics they were not equipped to fight against. Early American writers, like Thomas Hariot, fortified ignorance for the decimation of the Native populations. He believes they are dying off because of "invisible bullets." It was in God's will for the Natives to be slaughtered. He is unfeeling towards them and his obliviousness to the reality of what is happening is sickening.
The insensibility to another human life is genuine to the start and continuum of American literature. Michael De Cuneo, who referred to the Native American people as "Cannibals," casually describes the rape of a woman, using bondage and stating it "seemed she had studied at a school for whores." The vivid detail and nonchalant attitude at which he relives the scene is enough to appall. The physical abuse illustrated in American literature does not end there and this unloving nature and numbness America puts up is a powerful force to try to reckon with. There is no need for love or romantic interest in American literature.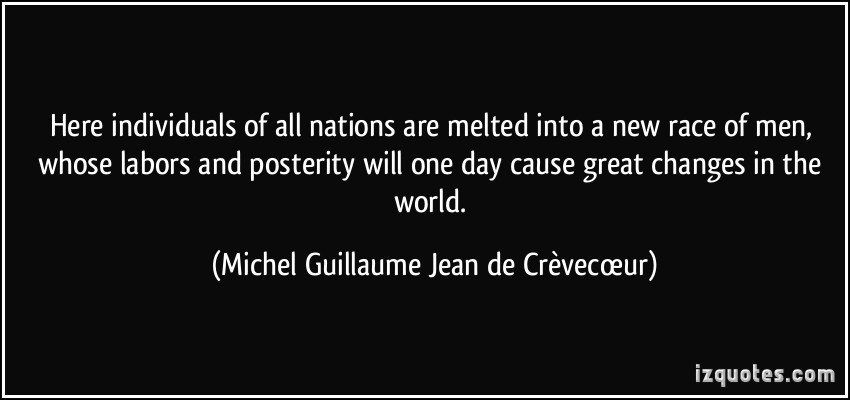 Two centuries later, the same unrefined depictions of human objectification continue. In Letters From An American Farmer, Michel-Guillaume Jean de Crevecoeur comes across an African American slave in the woods. He "[recollects] the bird has picked out his eyes, his cheek bones were bare, hollows sockets…Humanity herself would have recoiled back with horror." This is not only American literature, but American history in the making. This is what defines America's past and its writing. The events that cannot be forgotten, the people that are not talked about, and the topics that are avoided is what America literature is. The literature calls out the lack of love, the aversion, and the loathing for other types of people that was and is still existing today.
There are other writers, Harriet Beecher Stowe and Harriet Jacobs, who write of the struggles of slavery and sexual assault in Uncle Tom's Cabin and Incidents in the Life of a Slave Girl. The awareness of how cruel and harsh American literature truly is is seen across time. It is one of the defining aspects of what makes a piece American and understanding that there is no virtuous humanity. Throughout its entirety, there is an absence of tenderness in the writing and a focus on physical brutality without restriction. In these pieces, the revolting actions emphasize the authors' straightforward truth and describes a society that lives in hatred.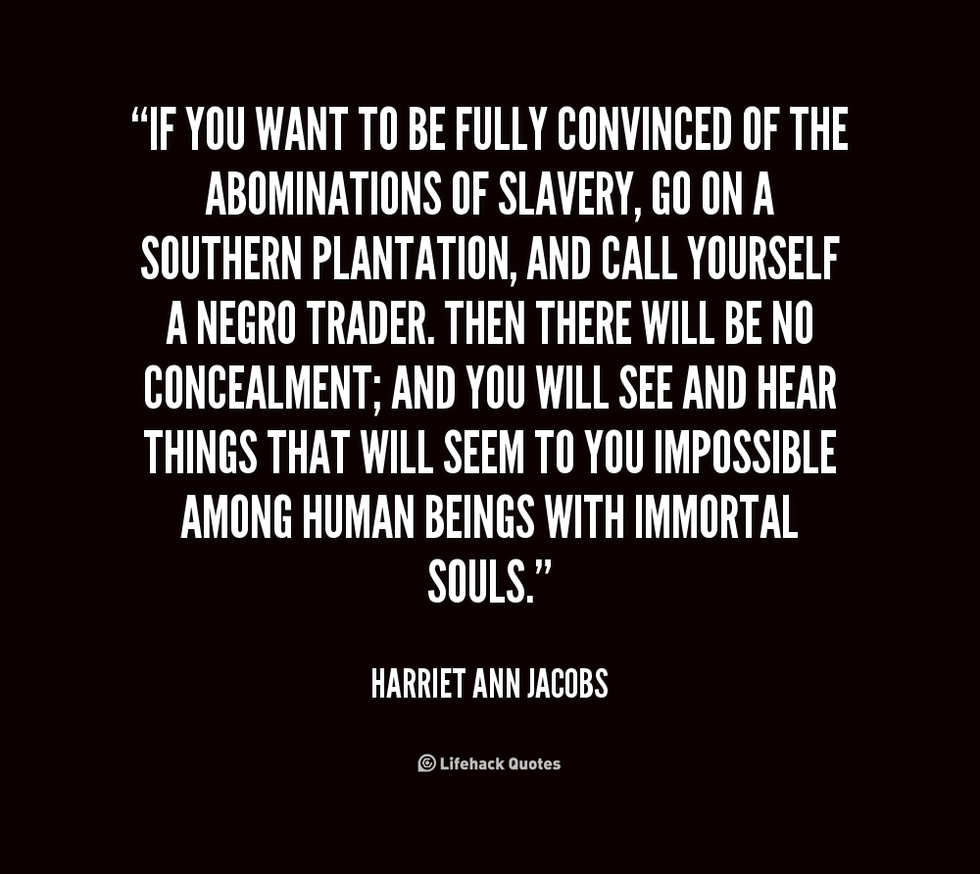 American literature occasionally attempts to show love within humanity, but even when it does, the concentration is not romance at all, but perhaps lust and desire. The love is not what is at attention, but instead the author describes a criticizing relationship with self, church, state, or the supernatural.
Nathaniel Hawthorne exhibits an effort at writing a romantic attraction between two people, whether that is in Young Goodman Brown between Brown and Faith, or in Rappaccini's Daughter between Giovanni and Beatrice. This endeavor of Hawthorne's does not end successfully in either story. By the end of Rappaccini's Daughter, Giovanni is insulted by Beatrice who implies, "there was more poison in [Giovanni's] nature than in her own from the beginning," and she lived with poison in her veins. Hawthorne is not focusing on their love, but instead on humanity and its lack of love. He is stabbing at corruption instead and focusing on the decay (literally) of humankind, judgment, and naturalism. Even though there was a love triangle, Hawthorne aims at making a point about the power of science and its effects. In American literature, even when love is present, it is not about love and affection at all, but a bigger theme on the unsympathetic and unforgiving ways of humankind as both are seen in this work.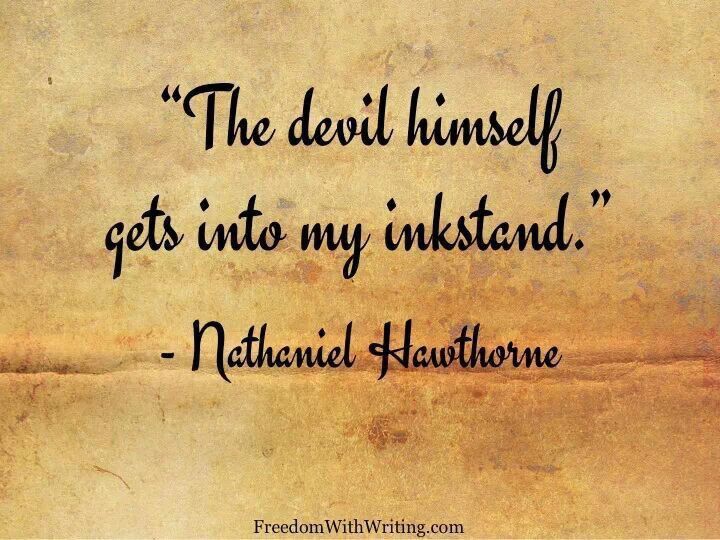 Henry David Thoreau also attributes this idea of love being used as a tool to convey hate. Throughout Walden, Thoreau magnifies nature's beauty, but his purpose behind the writing is to critique society and its lifestyles. His goal is in the fact of "living deliberately," and "simplifying," life. He writes a great deal of appreciation for nature, yet is contrasting that with his idea of societal values. He believes he has "several more lives to live," and was writing to express he had no more time to waste. Even when it appears a writer is passionate about one topic, the reality behind this in American literature is that the devotion is a comparison to the true opinions of the author.
Jonathan Edwards embodies a new side of American literature in Sinners in the Hands of an Angry God, by expressing his love for God using hate. His scare tactics, like softly voicing that there is "nothing that keeps wicked men at any one moment out of hell, but the mere pleasure of God," worked for him. His piece riveted horror in the sinners as his love for God was captured by his terrorizing words. The effect American writers have in literature is because of their role with depicting one idea, but meaning another. American literature does not know romance, it knows how to employ love and yearning for another to condemn society, people, self, church, or nature and the ruthless theme American literature beholds.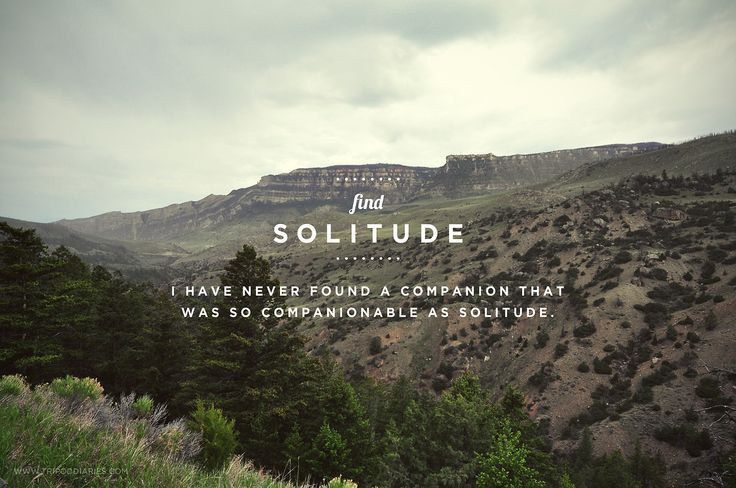 American literature brings forth an unloving, unbending theme. Various writers complement this idea with their morbid and dark pieces. It is not about physical manipulation, but instead mental.
Edgar Allan Poe, unnerving and sinister, shows the world just exactly what humanity is capable of. In The Cask of Amontillado, Poe gives no answers, no reasons, and no motives behind human behavior. After the narrator plastered Fortunato inside a tomb, there is only silence, until the Montresor "thrusts his torch through the remaining aperture…in return only a jingling of the bells." The creepiness and disturbing concepts Poe grasps only perfect American literature's wicked ways. He has no confidence in a goodness of humankind, a principle that can be seen centuries back to the writings of slave and Native accounts. Poe uses this distrust in humanity as an approach to his works, creating for American literature a nonexistent faith in love.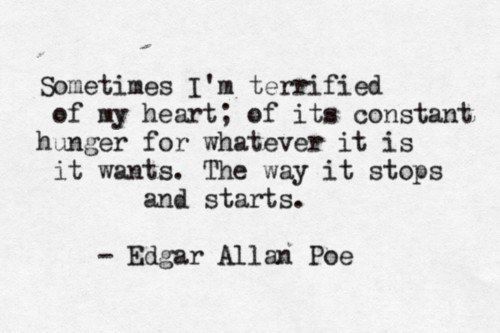 Herman Melville is accounted for using this tactic as well in his pieces. He expresses a lack of humanity in Bartleby, the Scrivener, as Bartleby worked in a "dead letter office at Washington," and ends the piece with riveting words of "Ah, Bartleby! Ah, humanity!" There is no love in the fact that Melville captures a man so distraught with his past job it sped up his own death. This twisted thought of Melville examines how American literature does not have happy endings. Even if the plot ends well for all characters, there is always a notion behind it as to what is wrong with this world. American literature shows no need for compassion and sympathy between two people.
A recluse poet, Emily Dickinson, applies her own mental states to create intense, riveting poems, consistent with the idea of death. In one of her pieces, she describes a carriage stopping for her, a carriage with herself, Death, and Immortality as its only passengers. Her depictions of life, or a lack thereof, are exceptionally dark and passionate. When she writes about love, she writes about what she lost when her "life closed twice before its close." She explains she lives in suffering and pain even without going to hell. As for American literature, Dickinson adds a powerful part in the theme of life's hateful ways. Her unyielding devotion to death and consistency with it in her poems makes American literature what it is.
In this morbid way of these writers, the definition of what makes a piece truly American is its idea of experiencing life without an amorous relationship with another. There is no faith in humankind and that is only known to American literature.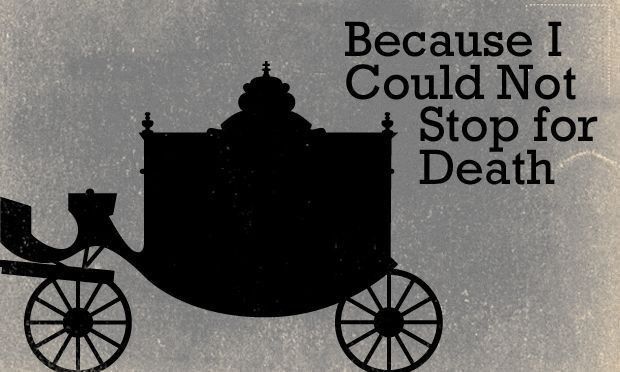 America does not care about romantic, loving relationships, as it has a more realistic take focusing on the history of the country, revolutionary ideas, and relationships with self, God, nature, and society. Humanity's values and morals are deeply analyzed by author and audience. Whether that is done through dark tales, real life abuse, or a contrast that is used to express a theme besides love, it is all a part of American literature. To define American literature to one set of ways is not possible, there is such diversity, that it cannot be defined wholly. There is a certainty, though, to expect from American literature, and that is in its callousness and harsh view of the world. Building up a great country from nothing was more than a challenge, and above that gaining respect and independence in comparison to the rest of mankind. The hardship and suffering America went through to stand as it does today, is seen in American literature's revolutionary ideas, bluntness, and lack of a need for love.