It's 5:30 PM, and you're rushing. The turkey is still as hard as a rock and the stuffing still tastes like styrofoam. Even worse, your relatives are all on the way, excited to see what you have prepared for them this thanksgiving even. But wait. Traffic is horrendous! You have one more hour to prepare the meal of a lifetime. Never fear! Here are seven weird Thanksgiving dishes that will make this dinner one to remember.
1. No-Bake Pumpkin Cheese Cake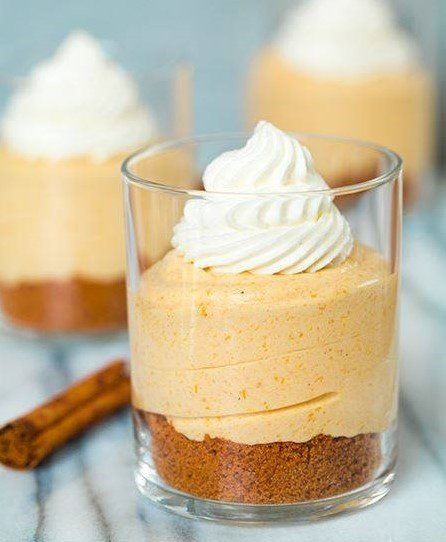 No Bake Pumpkin CheesecakeCouponing for 4 on Facebook
If you're looking for a more aesthetic approach to cake, this quick and easy dessert will guarantee happy smiles and filled mouths. Drizzled with some salted caramel cream and sprinkled with some graham cracker bits, the Pumpkin Cheesecake will surely capture the sweetness of this Thanksgiving meal.
Find the recipe here.
2. Cranberry Gelatin Mold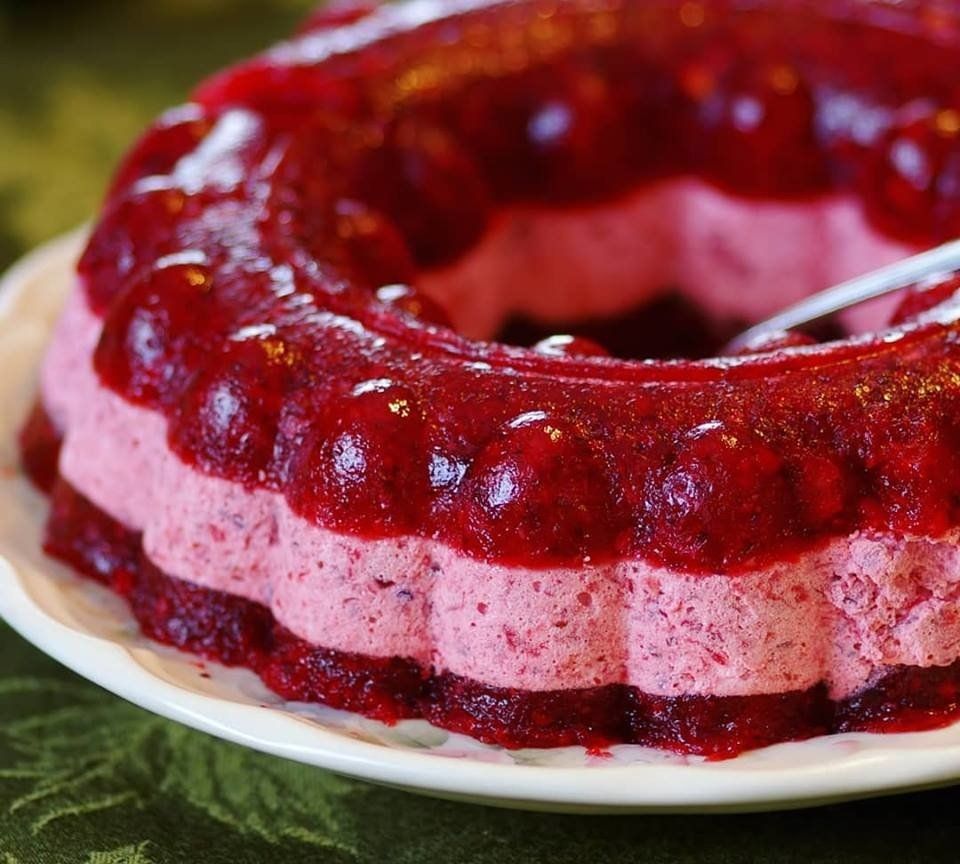 Cranberry Gelatin MoldThe Kissing Crust on Facebook
For those rowdy kids who refuse to sit and eat, this jiggly treat serves as an ideal appetizer or dessert to freshen the palette and settle their stomachs for another round of homemade goods. Whether it be packed with nuts, fruits or juice, this will hold whatever your heart desires. Perhaps, this is yet another food to be thankful for.
Find the recipe here.
3. Mixed Chicories with Persimmons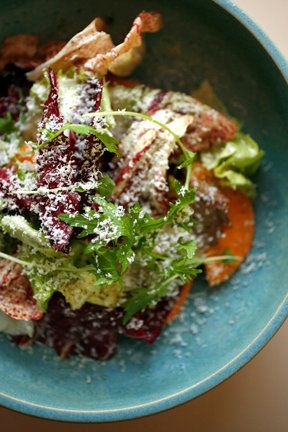 Mixed Chicories and Persimmons SaladNombe Izakaya on Facebook
Looking for something lighter and less heart-throbbing? Throw up a salad in minutes using fresh greens, ripe persimmons, and a dash of chicories to create a mixture of flavors complemented by sweet and bitter. Additionally, with the plethora of "golden-brown" colored items, this will add a nice splash of color to the dining table. Not of fan of bitter salads? Just leave out the chicories!
Find the recipe here.
4. Hot Spinach Pretzel Dip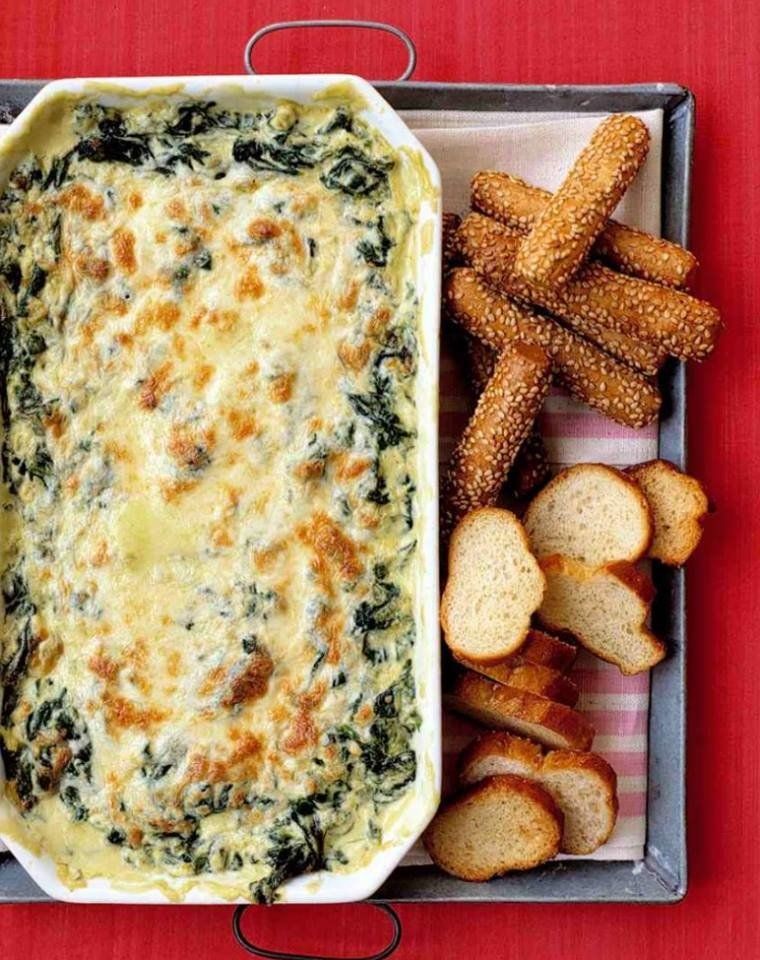 Hot Spinach Dip with PretzelsCouponing for 4 on Facebook
If you're more of a savory gal or guy, throw in some mozzarella and spinach to create this comforting blanket of cream and cheese paired with pretzel stick for that extra crunch. This hot dip is reminiscent of pizza, in a way, and will serve as a non-traditional approach to match the dryness of turkey and ham.

Find the recipe here.
5. Jalapeno Topped Cornbread Muffins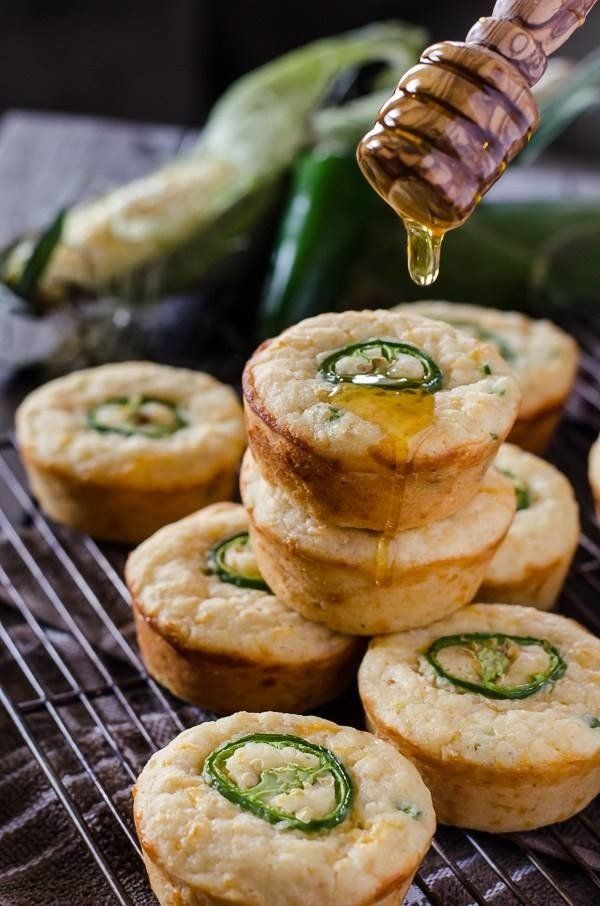 Jalapeno Topped Cornbread MuffinsThe Drunken Spatula on Facebook
Spice up your carbs with a tang of spicy jalapeno to create the perfect Thanksgiving combo. With a bit of honey caramelized on a batch of warm cornbread muffins, this side dish serves the taste buds of all as the mix of spice, sweetness and crunch become irresistible. Who knows? Maybe, even Grandpa Alan will finally enjoy peppers for once.

Find the recipe here.
6. Fried Mashed Potato Balls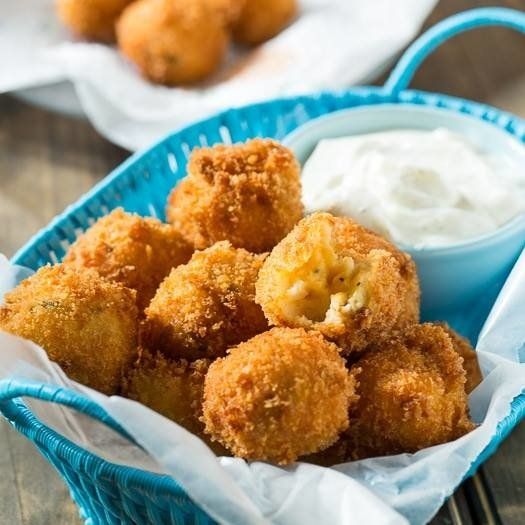 Fried Mashed Potato BallsThe Southern Kitchen on Facebook
Hope you've loosened you belt, because it about to get wild. These fried balls of goodness deliver a bite of savory, crunchy and creamy. They're so good that you would expect them to be from the state fair! While you can toss in some bacon for an extra burst of flavor, the kids will surely bless you if you add in some mac n' cheese for the ultimate dinner of the century. Just eat with caution if you have high blood pressure, sorry.
Find the recipe here.
7. Sweet Potato Casserole with Maple Pecan Ice Cream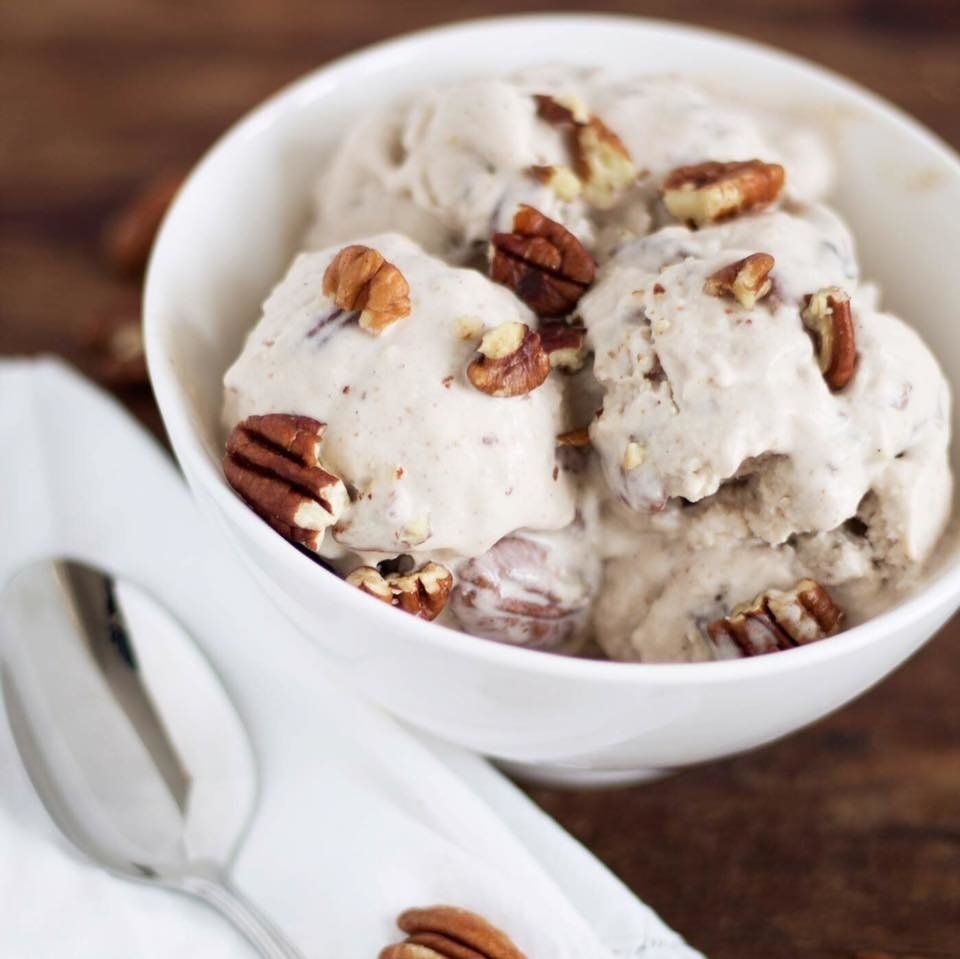 Sweet Potato and Pecan Ice CreamKit's Kitchen
As if you haven't had enough sugar already, finish the day off with a bowl of swirling vanilla, pecan and sweet potato concoction that will leave you satisfied. Feel free to liven it up even more with fluffed marshmallows and candied nuts to deliver that final sugar rush to keep you up all night.

Happy Thanksgiving to all! Enjoy!