Here's something to think about: About 1 percent of the adult population stutters. That's about 3 million Americans, and over 60 million people who stutter across the world. In addition, 5% of people have stuttered at some point in their lives. Chances are that you, or someone you know, work with, or have passed on the street stutters. So, what exactly is stuttering?
"I remember once I was talking to one of my friends in 5th grade on our way to the computer lab. We were talking and I said, "What is your m-----iddle name?" My friend looked at me and said, "Faith." I left that conversation feeling confused. What was that? That had not happened before. Why was it so hard to say that word? Why did my face scrunch up like that? What does she think of me now?"
According to The Stuttering Foundation, stuttering (or stammering) "is a communication disorder in which the flow of speech is broken by repetitions (li-li-like this), prolongations (lllllike this), or abnormal stoppages (no sound) of sounds and syllables." People who stutter may also exhibit physical tension secondary behaviors (such as facial or bodily movements) in moments of stuttering. Speakers can also experience negative reactions and decreased communication with other people as a result of stuttering. The underlying causes of stuttering appear to be related to a complex relationship between genetics and the neurological system. Stuttering is three to four more times as common in males versus females, and about 60% of people who stutter have a relative who stutters. While many young children (under the age of 7) may stop stuttering, it can be a lifelong condition for those who stutter into the school-age years and beyond. As such, early intervention is important.
"I continued to have moments where my neck would tense up and I couldn't say what I wanted to say, or I would say "d-d-d-d-dog" for "dog." Eventually I was enrolled in speech therapy for stuttering when I was in middle and high school. The physical symptoms were improving, but I was still struggling with how I felt about the way I talked. I didn't let it stop me from talking in class and interacting with other people, but I often left the conversations feeling defeated and shameful. It also didn't help when other people were making hurtful comments about it."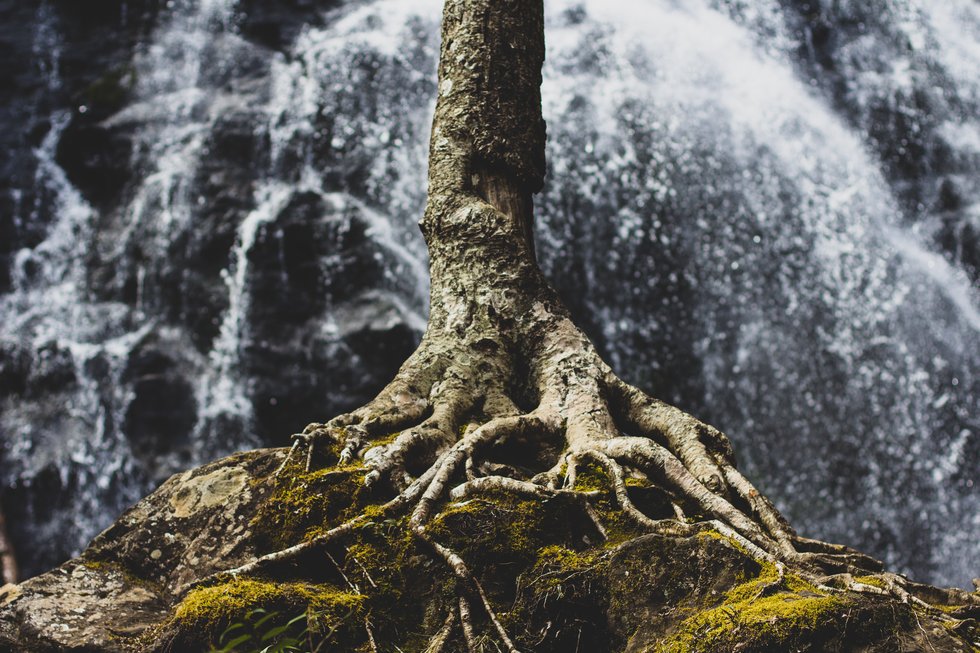 Stuttering is more than what you can see or hear. Some have likened stuttering to an iceberg, or perhaps a tree and its roots, where only some parts of the objects are tangible and easily perceptible. Living as a person who stutters also comes with thoughts and feelings about one's stuttering. These thoughts and feelings can affect how and if a person chooses to interact with others and also how they feel about themselves and their capabilities. Remembering this is important, because stuttering affects those who stutter on a much deeper level than is often apparent in passing interactions.
"It was not until college when I was in class learning from other speech-language pathologists that I really began to think of stuttering as it was, rather than a controlling burden. Over the course of 4 years, I began to apply what I learned about stuttering to my own life. Now, I realize that stuttering is not as bad as what I once thought. It is just different. The way I talk is just a little different, and it is okay. Other people's opinions are just opinions. They do not affect my life, unless my mindset allows them to. Don't let stuttering affect lasting decisions. It's not that powerful, unless you allow it to be."
Personal experiences provided by Jenny Gibbs
Co-Authored by Logan Payton, Samantha Graffius, Maddison Childers
For more information on stuttering, visit the following, or contact Craig Coleman, M.A., CCC-SLP, BCS-F at craig.coleman@marshall.edu:
The Stuttering Foundation: https://www.stutteringhelp.org/
National Stuttering Association: http://westutter.org/
The Stuttering Academy: www.stutteringacademy.com
Stuttering U. Summer Program at Marshall University: www.stutteringu.com