Monday morning, I woke up to the sound of notifications going off on my phone. I click on one of them and it showed me a news report on ABC News that there was a shooting in Las Vegas last night. The headline said
"Twenty People Dead, Over Fifty People Injured."

In my mind I thought, Dear God not again because this has grown sadly be the norm that we've been living in for the past ten years. That was at eight in the morning. I look at my phone again at noon.
"Over Fifty Dead, 150+ Injured"

By the end of the day, when all the report had come out, the casualty count had reached fifty-nine and there are over five hundred people injured. I looked at the TV as the report went on and the showed photos of the victims and a brief description of them. The youngest victims were three people, two women and one man, all same age as me (twenty years old), who had traveled to Nevada for the music festival with friends. This tragedy happened at a concert festival, twenty-two thousand (22,000) people who expected to have the best experience in music went through the worst nightmare of their lives. There are people without their loved ones today. Sons without fathers, mothers without daughters, husbands without wives, parents without children.
This is the largest mass shooting in the country's history and the two-hundredth and seventy-third mass shooting this year alone in 2017. This is all too familiar for us because this happened a year ago in Orlando. It happened nearly five years ago in Connetticut and it happened ten years ago at Virginia Tech.
How much more tragedy must we go through before change is acted for this to not happen again?
This keeps happening and we just allow the feeble laws we have in place over gun control. We are angry, we are devesated, and we want this to stop. It doesn't matter what political party you're in, what religion you are, what social status, or lifestyle you choose to live.
We are all one race, One humanity. We need to unite together as a whole and seek change in our policies for the future of our nation.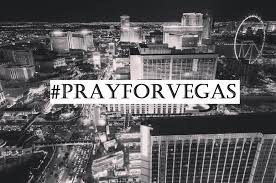 Cover Image Credit: Unsplash