Christmas break is always a sweet retreat that's much needed from school. As soon as I completed my last final, I just wanted to forget about the entire semester I'd just experienced, even though I like school. I always make plans to organize and purge my material things or see all the people that I don't get as much of a chance to see during the semester. I tell myself I'm going to be productive. In reality, whenever I'm on break, I savor it and just want to relax. At the same time, somehow I blink and it's gone! It always goes by way too quickly. Start thinking now about the best ways to maximize the time you have on the break and make it count.
1. Set yourself up with some sort of income stream.
Definitely get a Christmas break job that will help you keep that extra little cash. If you don't already have one, maybe your local Starbucks is hiring. Try scouring online for freelance gigs at websites like Freelancer or advertising your babysitting or dogs sitting services. Maybe you could start an Etsy shop? There are plenty of ways to make that extra side hustle.
2. Don't stop using your planner just because you're on break, maybe even make a to-do list of things you want to accomplish.
It's so tempting to put away the planner and just relish in the freedom of break. Keep on using the planner so you know what you're doing and when you're doing it.
3. Go somewhere that you've been wanting to go forever.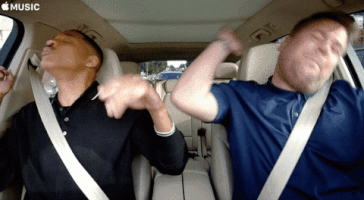 I'm not saying go to Europe (though a girl can dream, right?). Take a quick road trip with a friend to a nearby city that's a few hours away. You never know what experiences you might end up finding. Plus, if it's only a day trip all you have to absolutely have to manage is food and gas costs!
4. Plan on starting that project you've been wanting to start.
That closet that you need to go through? That novel you want to start writing? Christmas break is the time to do it! Spend less thinking about it, and more doing it!
5. Network.
Take the time over Christmas break to intentionally reconnect with people and hear about what they're doing in their lives.
6. Purge your belongings.
If you really want to get into the Christmas spirit and give, then purging your belongings is an awesome thing to do. Separate your clothes and other items into boxes to throw out and give away. Gently used clothes and toys can be treasured by someone else.
7. Relax and renew.
Self-care and taking a mental break is just as important as working toward any goals you want to accomplish. You are a human being. Take a break from working hard.
When all is said and done, you should absolutely enjoy your time on break. Definitely, enjoy the holiday time you have with friends and family and binge that Netflix series you've been putting off. Just don't miss out on opportunities that you could take advantage of!