On Thursday, March 28, I walked down to West 51st Street and 12th Avenue for the first ever #WalkAway LGBT Town Hall. The road to this particular event was not without it's share of controversy and protests. The #WalkAway campaign was founded by Brandon Straka, a gay New Yorker who identified as Democrat his whole life. However, due to the actions of the left wing in the wake of the 2016 election, Straka decided to "walk away" and become a Republican.
When I turned eighteen, I registered to vote as an Independent. I'm still an Independent and never once decided to choose a side. I don't personally believe in labeling myself according to my beliefs. The only labels I wear are the ones that reflect aspects of myself that are beyond my control. I'm an Italian, Polish, gay man from Queens, NY. Those are the only labels I will wear and wear proudly.
So why would I want to go to such an event? After all, I'm not conservative. So what's the point? What would I get out of it? Well, I'm not a big fan of political extremism on any side. Even though I wasn't a fan of President Bush in high school, it still annoyed me when I would watch shows like "The View" and listen to those women insult him in incredibly childish and unfunny ways. The #WalkAway campaign is, in itself, a reaction to a kind of political extremism.
On one hand, it seems like Straka has gone from one extreme to the other. However, the one thing I admired about the event was the inclusivity. It wasn't just for conservatives, Republicans, or even members of the LGBT community. It was for everyone; especially those with opposing views. One of the panelists, Mike Harlow, also identifies as an Independent. I felt like this had the potential to be a productive event that would provoke positive dialogue.
I was also happy when I heard that it would be held at the LGBT Center in the West Village. The Center remains one of my favorite places in Manhattan. I thought it was great that they decided to host an event featuring political viewpoints we expect to be looked down upon. As a supporter of free speech, it made me proud The Center was being so open-minded.
Of course, they received threats and pressure from those who opposed the event. There was even a Google doc that was released trying to expose the panelists as bigots. Much of what was said in the doc was taken wildly out of context. It was clear that the end goal of these people was to have the event cancelled. The Center initially tweeted in defense of the event, saying they may not agree with certain views, but wouldn't oppose their right to say them. However, it was announced shortly afterwards the event was cancelled.
The Center says the panelists made past statements that went against their message of inclusivity. In addition to Straka, the other planned speakers were Harlow, Rob Smith, openly gay military veteran, and Blaire White, a transgender YouTuber. They all have made statements in the past that could be interpreted as not accepting the idea of identifying outside the gender binary. While I can understand how this could go against a message of inclusivity, I don't think cancelling the event was the way to go. A better method would've been to ask the panelists during the event why they felt that way and present the other side.
I believe merely cancelling people and events gets us nowhere. Ignorant people will remain ignorant and become even angrier at what they already don't understand. It also comes across as a form of censorship and that's something I'm wholeheartedly against. It didn't take long, however, before Straka found a new venue for the event. However, the exact location wasn't revealed until twenty four hours prior to the event.
Once I arrived, there was a small group of protesters across the street. They were chanting everything from "trans lives matter" to how everyone involved in the event was a fascist. The fact that Blaire White, a transgender woman, was one of the main speakers made the first chant seem incredibly ill-informed. The main part of the event was when the audience was allowed to ask the speakers questions or make comments. There were plenty of people who had disagreements with the speakers and they were allowed to speak just like everyone else. Everyone was allowed inside; whether you were LGBT, straight, liberal, conservative, etc. That doesn't sound like fascism to me.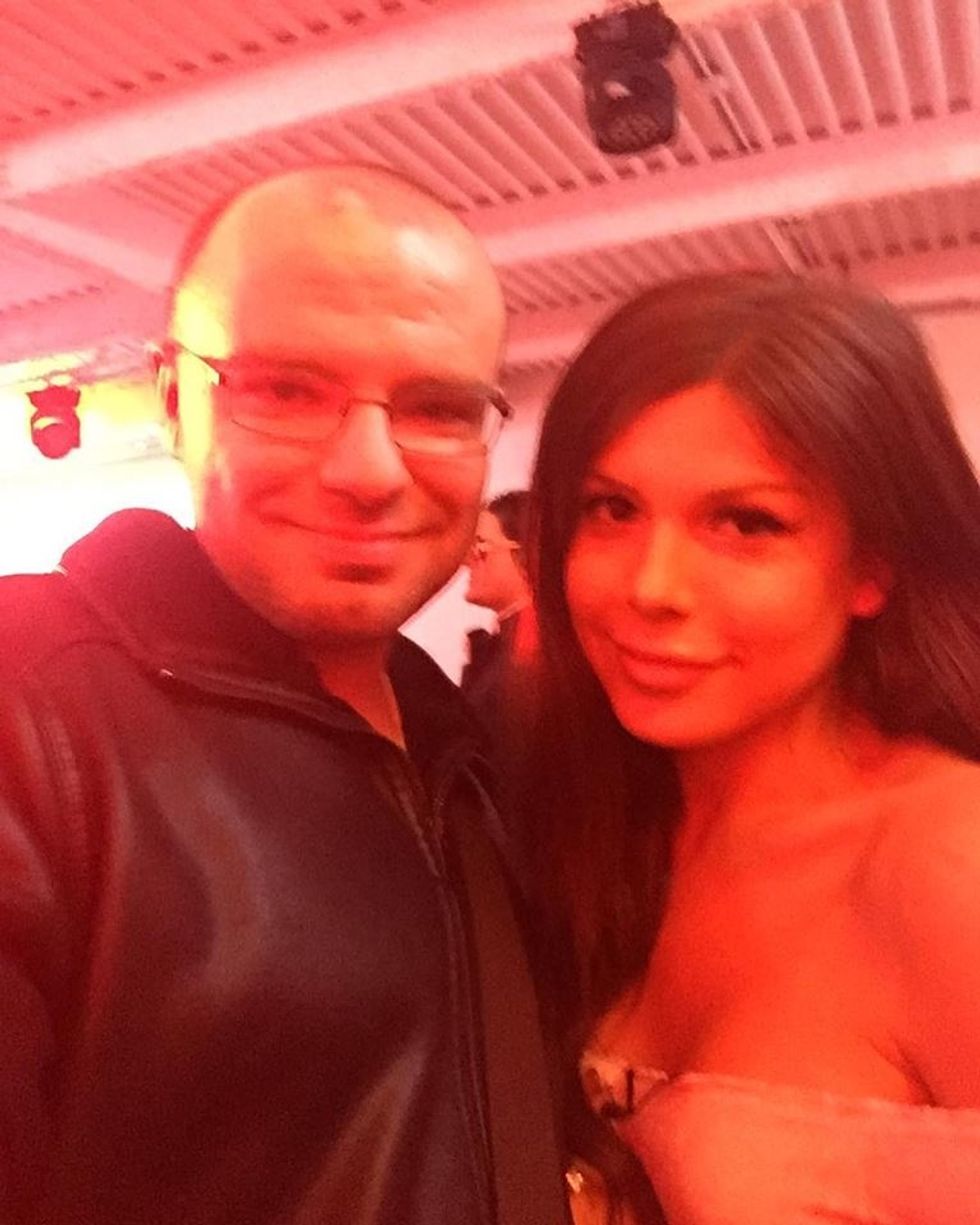 Getting to meet Blaire White was such a cool moment.Instagram.com/theroccomichael
I was anxious to ask a question, because I wanted to be part of the discussion. I didn't want to just attend and observe. One of the things I've noticed about our discourse over the past few years is the allure of victimhood. Certain people seem to get off on the idea of being oppressed. It's appealing to them for some strange reason. We've seen it recently with the Jussie Smollett case. If you're struggling, wouldn't you want to get to a place where things are easier? It seems like some people don't want to admit to any sort of social progress being made.

My question to the speakers was why they felt people bought into this mentality. Blaire said it's because feeling sorry for yourself is easier. I can understand that. If something bad happens to you, it's oddly comforting to wallow in your misery. It takes a lot of strength to stand up, empower yourself, and move forward. Having been a fan of Blaire's channel for a while, it was great to have her answer my question. I thanked her on my way out, posed for a selfie, and told her I was a fan. She was very sweet.
All-in-all, I would say it was a very successful night. I thought the event was a great example of how every political conversation should be. Those who wanted to speak got a chance to do so. They weren't interrupted or disrespected. Everyone was civil to one another and differences of opinion weren't just welcomed, they were encouraged. Regardless of what your political views are, the #WalkAway LGBT Town Hall set an example we should all live by.