On Saturday night, fans piled into The Garage in Burnsville, Minnesota eager for the music-filled night ahead of them. Not only were expectations held high by the fans, but by the bands, as it was the last show of the current leg of the tour and wow, let me tell you, these expectations were exceeded. Vinyl Theatre, Vesperteen, and Whosah put on one hell of a show.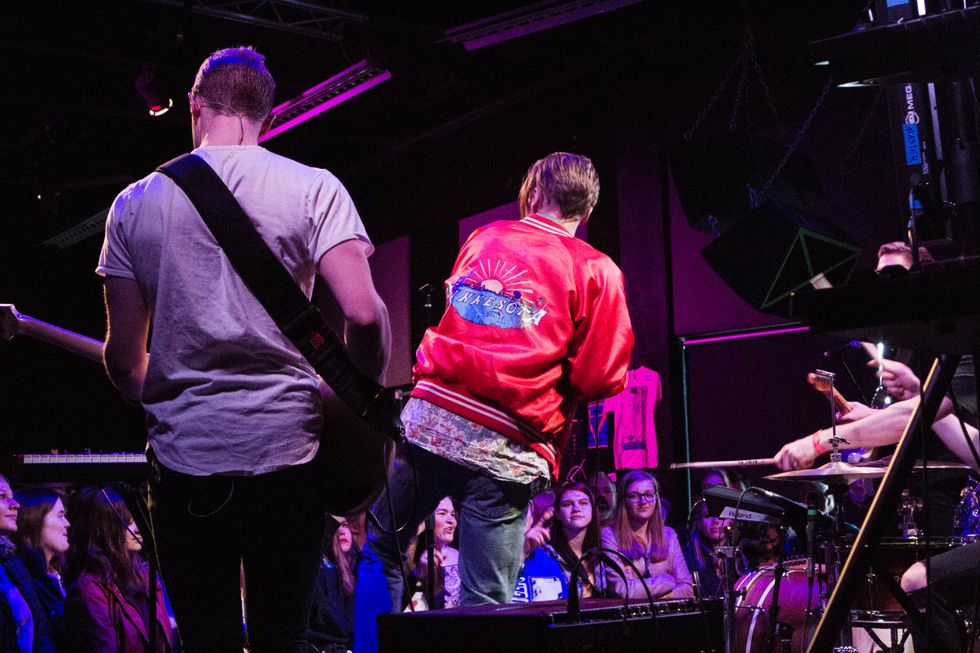 To start off the night, local indie band, Whosah took the stage with their most recently released single, "Make A Move." The band was definitely the perfect choice to get the crowd pumped up for the sets to follow. Lead singer, Spencer Grimes sure knows how to move and him doing so created a bit of a "domino effect" throughout the crowd.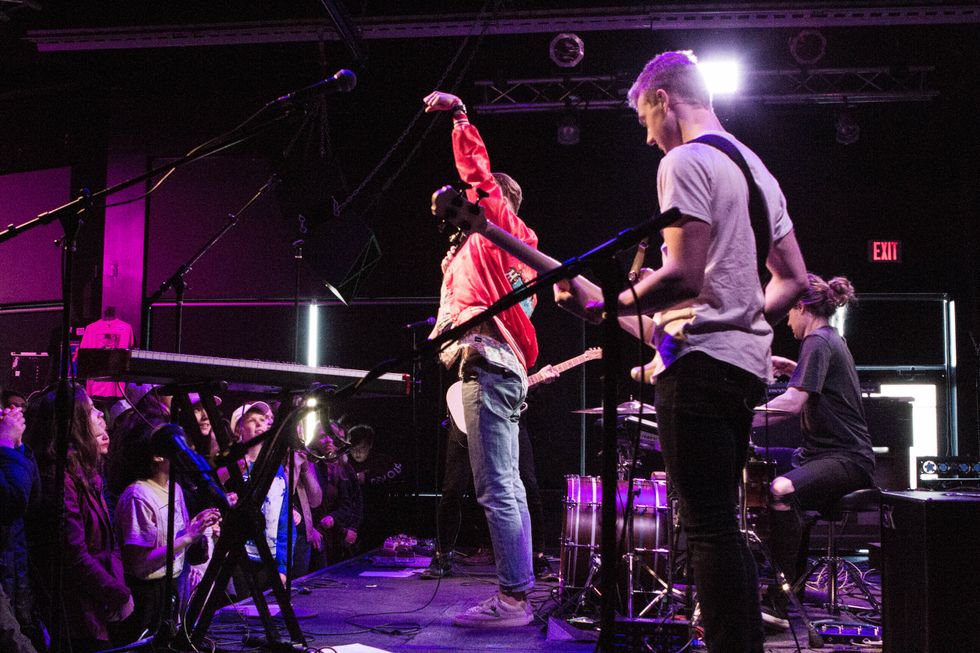 A few songs in, Whosah played a cover of Smash Mouth's "All-Star" which had the crowd going crazy! Another highlight was when the band closed with their hit, "Ghost Town" which has over 268,000 streams on Spotify. Overall, Whosah sure knows how to open up a night full of incredible music.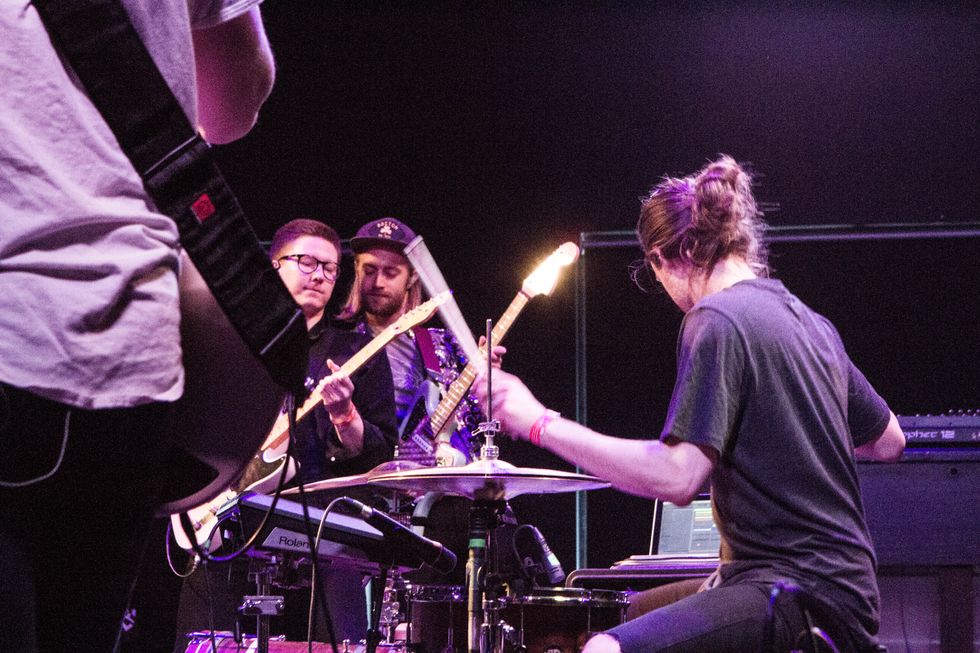 Following Whosah, was Vesperteen. Not only is their music great, but it isn't every day that you come across a member of a band who is as talented, humbled, and passionate as Colin Rigsby of Vesperteen. I've only seen them live twice, but wow would I see them play every night if I could. If you ever have a chance to attend a show, do it! On Vesperteen's last stop in Minnesota, I was lucky enough to sit down and enjoy some coffee with Colin and ask him a few questions - check it out here if you want.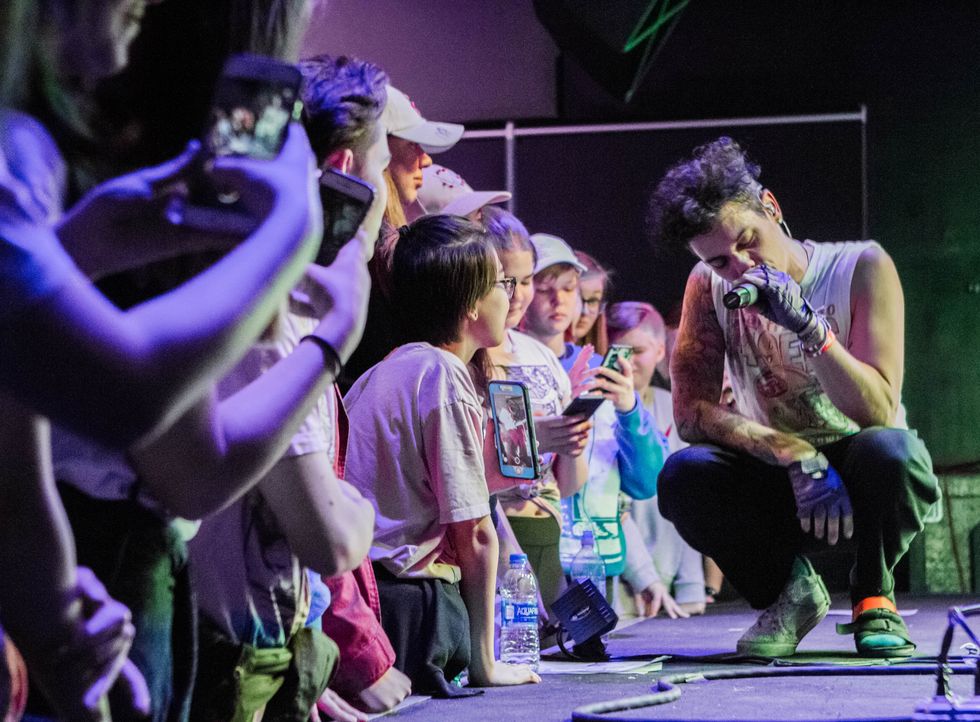 As soon as the band took the stage with "What We Could Have Been," the crowd went wild, especially the many repping the Vesperteen t-shirts. Even though he had a broken foot, Rigsby brought a crazy amount of energy to the stage which continued throughout the entire set.
A standout moment of the set was when the band played a cover of Guns N' Roses, "Sweet Child O' Mine" and their own song, "Drinking From An Empty Glass." Both songs earned a positive response from the crowd as many screamed along to the lyrics.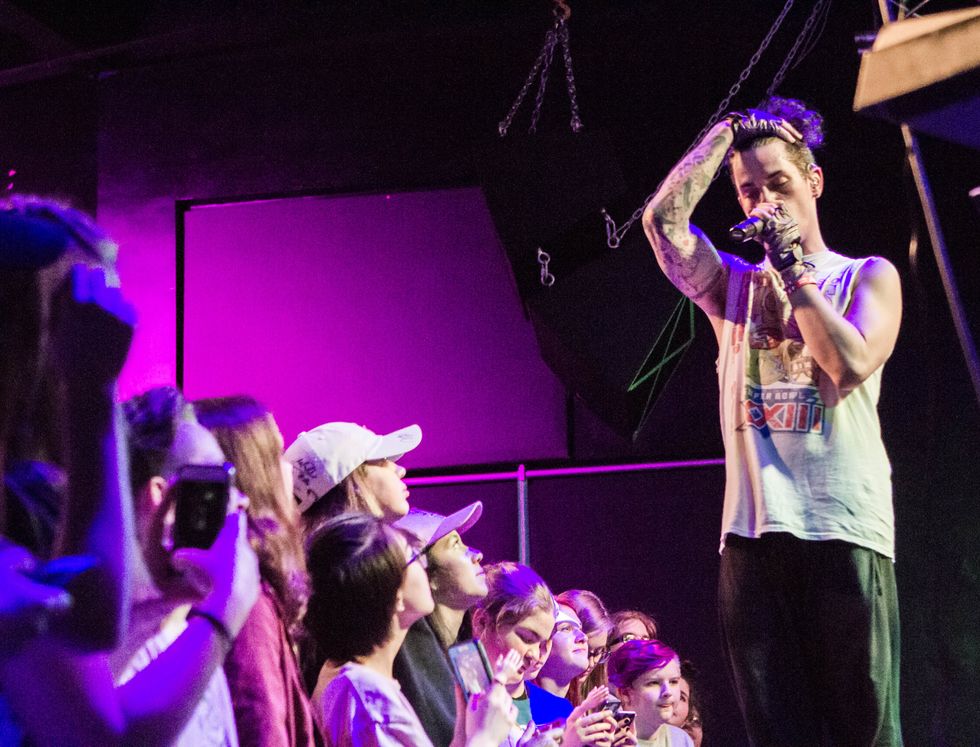 Another highlight of Vesperteen's set was when they played their new tracks, "Blue" and "It Will Never Be Enough," which of course the crowd full of Vesperteen fans still knew every word to.
To close the set, the band played their hit track, "Shatter in the Night" which has over a million streams on Spotify and was the perfect choice to end with as it got the whole crowd hyped for Vinyl Theatre's set to follow.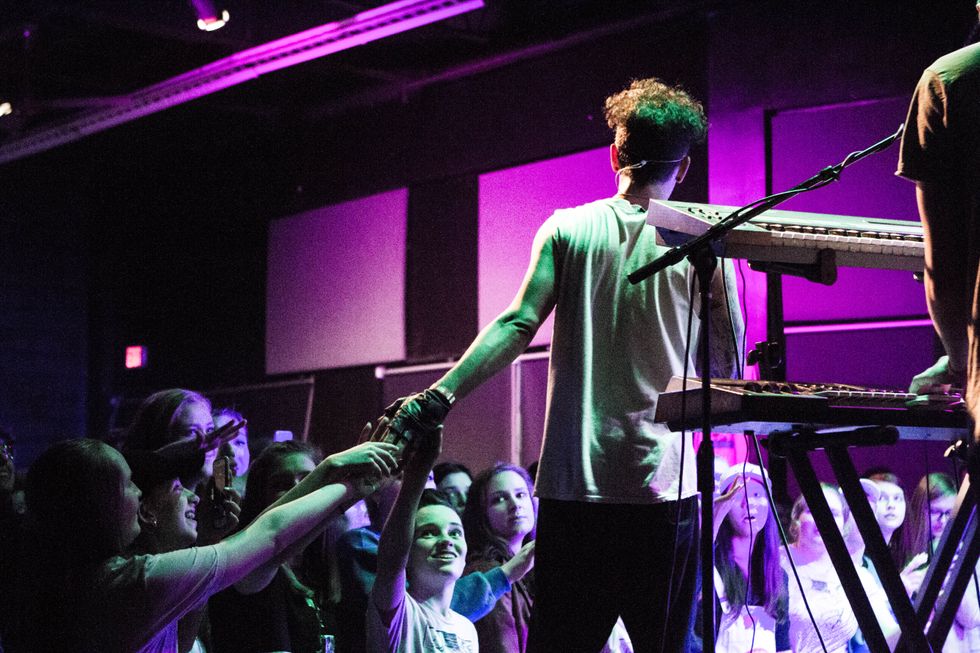 Think you want to try to see Vesperteen play live? You know you do! Check out the band's tour dates here and if possible, you should attend their hometown show in Ohio. I can only imagine how incredible of a night that is going to be!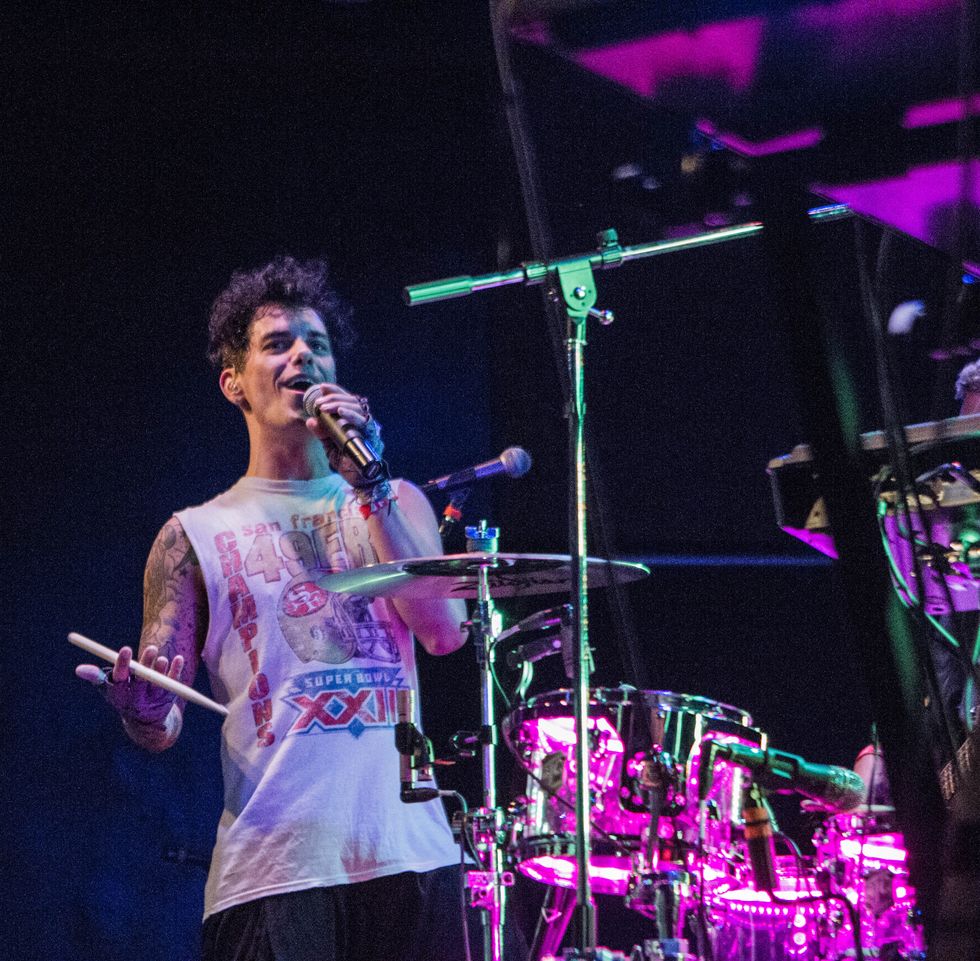 Headliners, Vinyl Theatre, followed Vesperteen to the stage. The band is composed of Keegan Calmes on vocals and guitar, Nick Cesarz on drums, and Chris Senner on keys. The band opened with their track, "Me, Myself and I" which got the crowd up on their feet, jamming along.
A highlight of the set was the performance of the band's newest single, "Feel It All." Even though it wasn't released all that long ago, the fans knew every word and had no trouble dancing around to it with their hands in the air.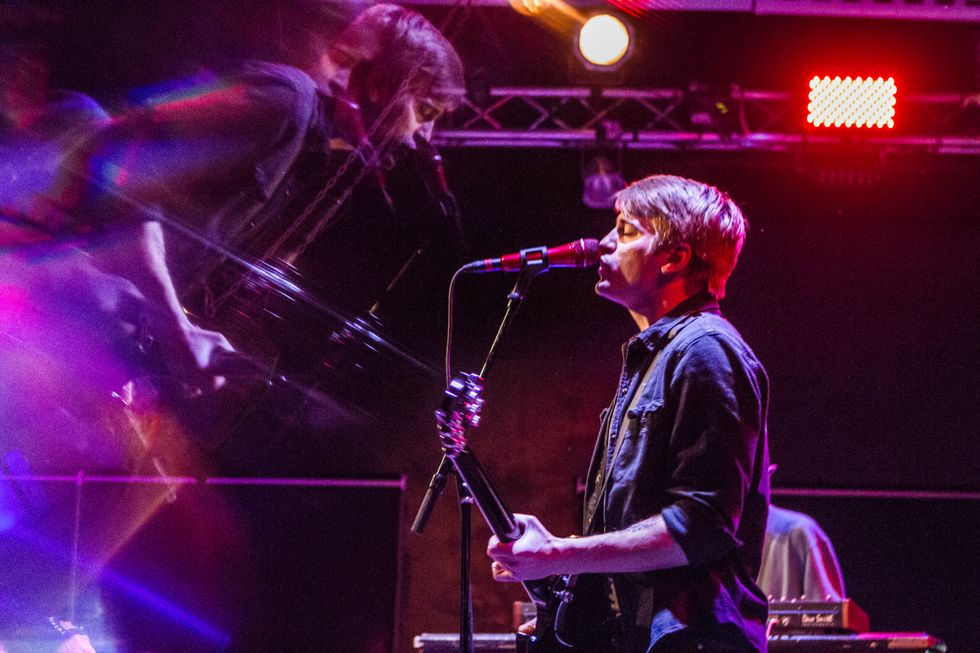 About halfway through the band's set, Vesperteen returned to stage to join Vinyl Theatre for their popular track, "The Island." Lead singer of Vinyl Theatre, Keegan Calmes was shocked as he claimed he didn't know they were coming on, but he adjusted quickly and sang his heart out. He pointed the microphone to the crowd multiple times through the song which the crowd then screamed the lyrics back to him.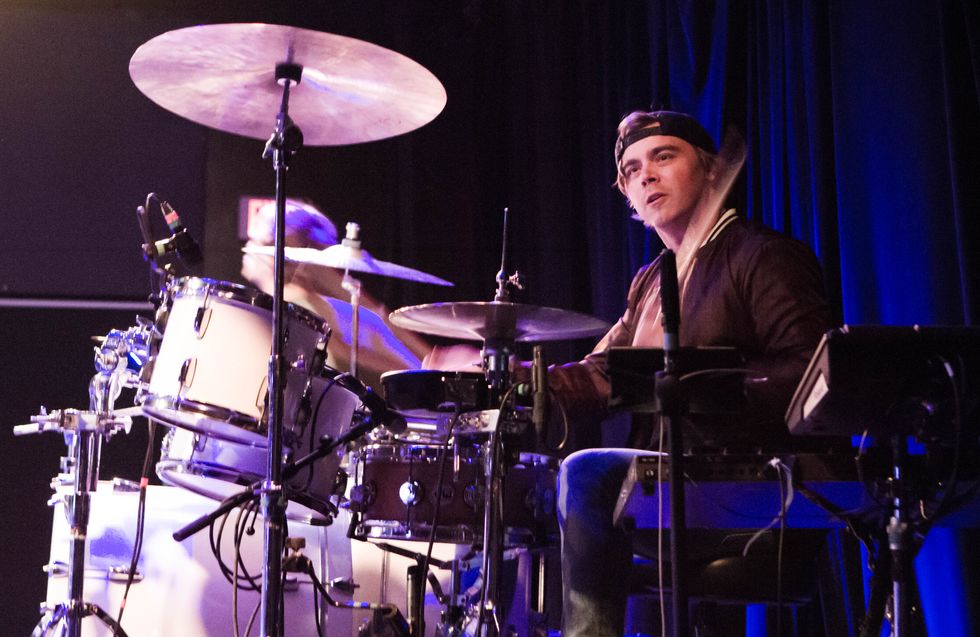 To close the set, the band played their hit track, "Breaking Up My Bones" which has over 11 million streams on Spotify. If they would have closed with any other track I don't think the night would have felt as complete as it did. Closing with "Breaking Up My Bones" was the perfect choice as it gave the crowd one last banger to go wild to. As soon as the track ended, screams and cheers erupted from the crowd and smiles were plastered on everybody's faces.
Overall, Vinyl Theatre, Vesperteen, and Whosah sure know how to put on a show that I guarantee everyone in the attendance will never forget.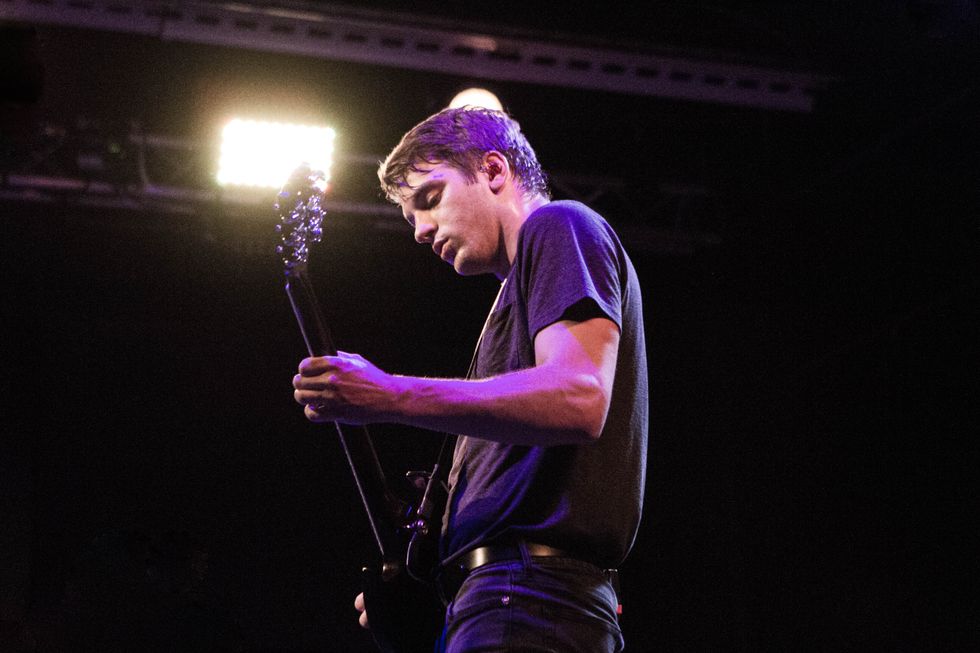 If you want to see Vinyl Theatre in concert you can check out their tour dates here as well as find links to tickets. Expectations were definitely exceeded on the last night of Vinyl Theatre and Vesperteen's tour.