Gynecologic Cancer
Vinay K. Malviya M.D - Surgical Techniques in Gynecologic Cancer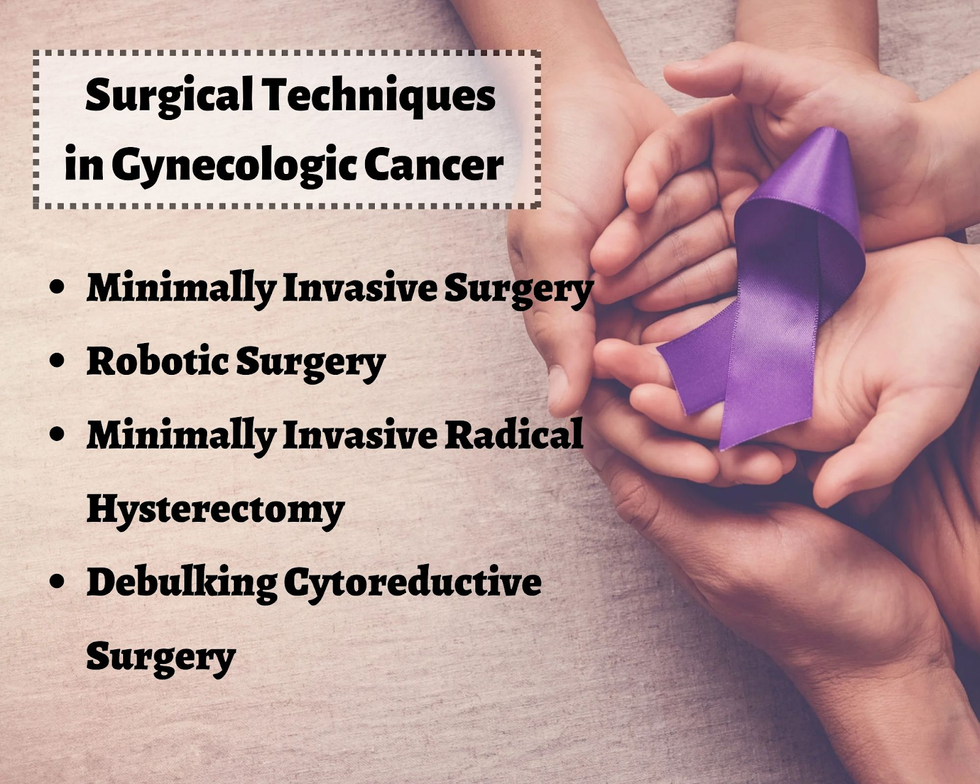 Gynecologic cancer affects reproductive organs in a woman's body. It starts within a woman's pelvis and spreads to other areas between the hip bones and the stomach. For instance, ovarian cancer begins in the ovaries on both sides of the uterus.
Likewise, cervical cancer begins at the uterus's narrow and low end, called the cervix. Uterine cancer is another gynecologic cancer that affects the uterus or womb, a place where the baby grows. Vulvar cancer affects the outer part of a woman's genital organs, primarily the vulva.
According to Vinay K. Malviya M.D, vaginal cancer is another type of gynecologic cancer that begins in the vagina and affects other areas, such as the uterus. There are several treatment options for gynecologic cancer.
Each option depends on the type of gynecologic cancer and the intensity of metastasis. Standard treatment options are radiation, chemotherapy, and surgery. Today's article will discuss advanced surgical techniques in gynecologic cancer.
Minimally Invasive Surgery
According to Vinay K. Malviya M.D, laparoscopic surgery, also known as minimally invasive surgery, is an advanced surgical method in gynecologic cancer. It requires the surgeon to make tiny incisions and remove the tumor.
The procedure involves making one or multiple small incisions and inserting a flexible tube called an endoscope with a camera. The purpose is to ensure the proper insertion of surgical instruments. The surgeon then uses these instruments to remove the tumor from the targeted area.
Minimally invasive surgery is ideal for gynecologic cancers because it leads to less bleeding, reduced pain, low risk of scarring, shorter hospital stay, and faster rehabilitation. However, Vinay K. Malviya M.D advises patients to follow the postoperative instructions to speed up the recovery process.
Robotic Surgery
Robotic surgery is another advanced technique for treating gynecologic cancer. It is an advanced form of minimally invasive surgery requiring the surgeon to use miniature instruments and a robotic system to control them.
It is one of the best options for women with cancers in the reproductive organs. An ideal robotic surgery system has a console that allows the surgeon to control the instruments while viewing the images on an advanced screen.
Besides, it also has a robotic cart with cutting-edge features, such as arms, to hold the instruments. A camera provides three-dimensional images or a view of the targeted area, allowing the surgeon to streamline the entire process. Moreover, robotic surgery enables health professionals to determine the extent of gynecologic cancer and its stages.
Minimally Invasive Radical Hysterectomy
According to Vinay K. Malviya M.D, minimally invasive radical hysterectomy is an advanced, cutting-edge technique for gynecologic cancers. It requires the surgeon to make small incisions and use specialized instruments to remove the uterus.
It is ideal for gynecologic cancers in their early stages, such as stage 1, IA2, and IB1 cervical cancers. The procedure is perfect for people between 20 and 40 years of age. In addition, minimally invasive radical hysterectomy is the safest technique for gynecologic cancers, including ovarian and uterine cancer.
Debulking Cytoreductive Surgery
Debulking cytoreductive surgery is an advanced technique or treatment option for ovarian cancer. The primary goal of this surgery is to remove cancerous or metastatic tissue in a woman's abdominal region. The purpose is to remove all tumor nodules of one centimeter in diameter.
The procedure is ideal for women with cancer spread throughout the abdominal region, and it improves the patient's overall survival rate. Vinay K. Malviya M.D argues that a qualified and board-certified surgeon with years of experience should perform this surgery to avoid complications.
Final Words
Gynecologic cancer severely affects a woman's physical and mental health. Studies show that it causes a woman to suffer from distress, depression, anxiety, PTSD symptoms, and suicidal ideations. Vinay K. Malviya M.D says the mental health complications are primarily due to sexual dysfunction.
Advanced surgical techniques in gynecologic cancers are reliable treatment options with fewer complications, including less blood loss, less pain, reduced risk of infections, shorter hospital stay, quicker rehabilitation, and less scaring. It is crucial to find a qualified, experienced, board-certified surgeon for reliable results and fewer risks/complications.