Five years ago, I decided to become a vegetarian. I have learned so much about healthy eating as a student, making cheap and quick meals that are still delicious. From dorm room smoothies to making the most of dining halls, this list will help you follow a vegetarian diet while attending college.
1. Smoothies are your best friend 
Drink your morning breakfast on the go easily by mixing your favorite ingredients in a blender. Throwing frozen fruit such as strawberries and bananas in a blender with some milk and yogurt creates the perfect morning smoothie! Adding things like almond butter, almond milk, and protein powder will provide you with enough protein to get through your morning. I like to throw some granola on top of my smoothie for an added crunch as I'm drinking it.
2. Cook in bulk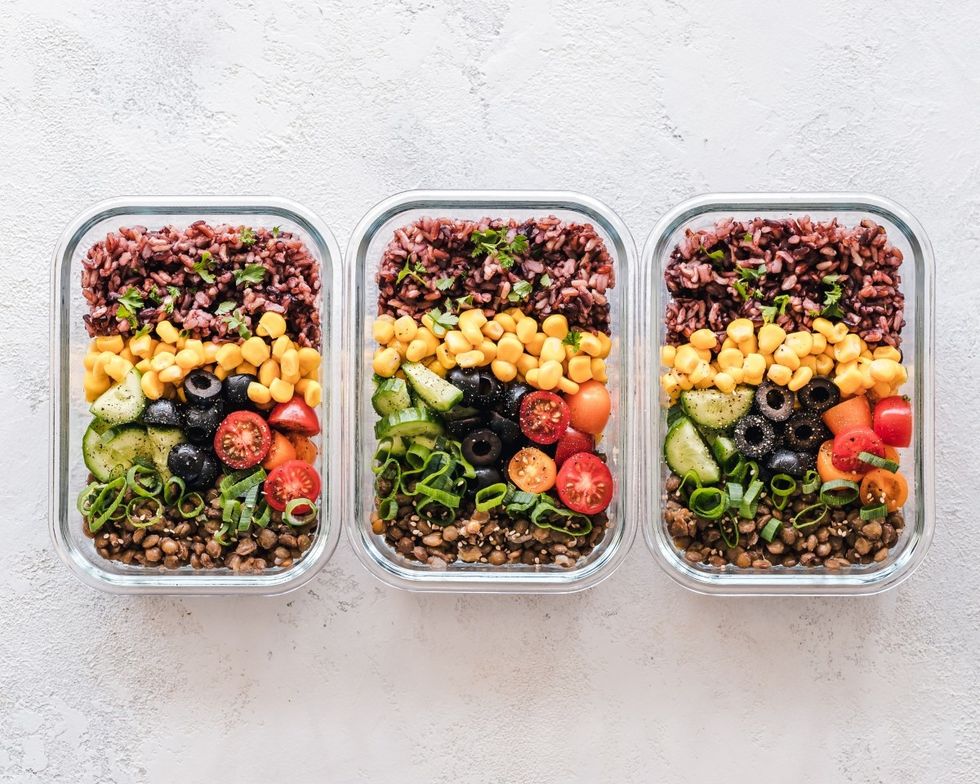 Pick a day during the week to cook in bulk. Most dorm halls will have a kitchen somewhere in them and you can utilize it to make some food to eat throughout the week. Cook up a large quantity of rice or pasta on the stovetop and keep it in containers so you can easily access it throughout the week. For a quick, healthy lunch take some pre-made noodles and heat them up with some vegetables in a microwave.
3. Research vegetarian opinions on your campus 
College campuses have a variety of places to eat, but the key to finding places that will fit a vegetarian diet is research. You won't find a lot of opinions at commercial fast-food chains, such as Chick-fil-A or Mcdonald's, so it's important to know what spots to eat at. At the salad bar, you can load up on fresh veggies and dressings. If your campus has hot bar options, you can pick out things like rice, potatoes, vegetarian soups, etc.
4. Master the microwave 
You can make all kinds of meals in a microwave, which will save you time when you're dealing with a busy college schedule. Amy's Kitchen makes plenty of frozen vegetarian meals that you can stock up on at your local supermarket (shown in the video above!!) and Gardein makes tons of meat alternatives packed with protein that will satisfy your hunger.
5. Savor some soup 
Whether it's cold on campus or not, a bowl of warm soup is the perfect way to get a quick meal in. Supermarkets carry a variety of soups that only require water and a quick trip to the microwave and still taste great! Next time you're trying to figure out what to eat, try a hearty soup with some crackers and your stomach will thank you.
6. The power of snacks 
Don't neglect your snacks! If you're ever hungry in class, make sure to have healthy snacks with you so you aren't tempted to splurge on expensive unhealthy food. A hangry mind never makes the wisest food choices. Bring along granola, nuts, fruits, and your favorite snacks to munch on.
7. Drink LOTS of water 
Most health professionals would recommend drinking about half a gallon of water a day to stay hydrated. Water boosts your metabolism, helps your body break down food, flushes out toxins, and has many other health benefits. Vegetarians, vegans, and meat lovers alike all need to drink plenty of H2O to take better care of their bodies.
8. Talk to your doctor 
Doctors are the best people to talk to when you're going through a dietary change. They are educated and qualified to answer the questions you may have. For newer vegetarians, they have packets full of advice and recipes that can start you out. For long-time vegetarians, they often recommend a B-12 vitamin to make sure you don't become vitamin deficient while not eating meat.
9. Replace unhealthy foods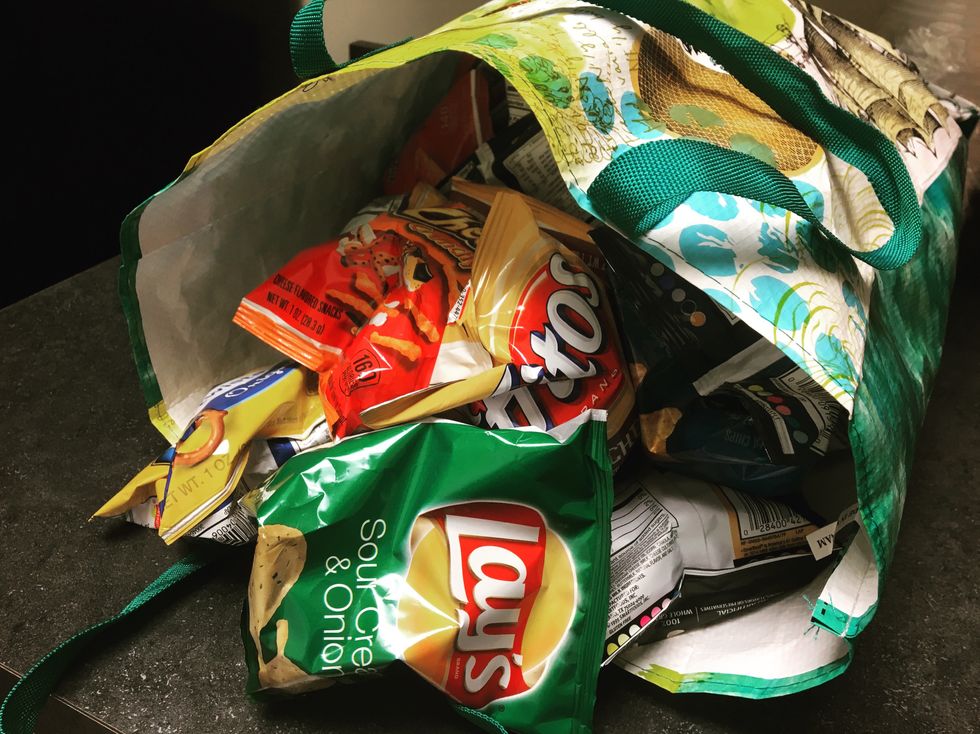 Photo via Steven Depolo on Flickr
Don't bring unhealthy food that is going to tempt you into your dorm. Try to avoid super sugary foods, and instead eat some fruit if your sweet tooth comes calling. Replace candy with healthy snacks such as nuts, and opt for whole-grain options rather than refined grains like white bread and white rice.
10. Exercise. Exercise. Exercise.
Most colleges will have a fitness center that you can use to workout in. Part of taking care of your body is exercising often. Find time in your schedule for a quick trip to the gym or maybe even consider taking a fitness class such as boxing or yoga.
11. Listen to your body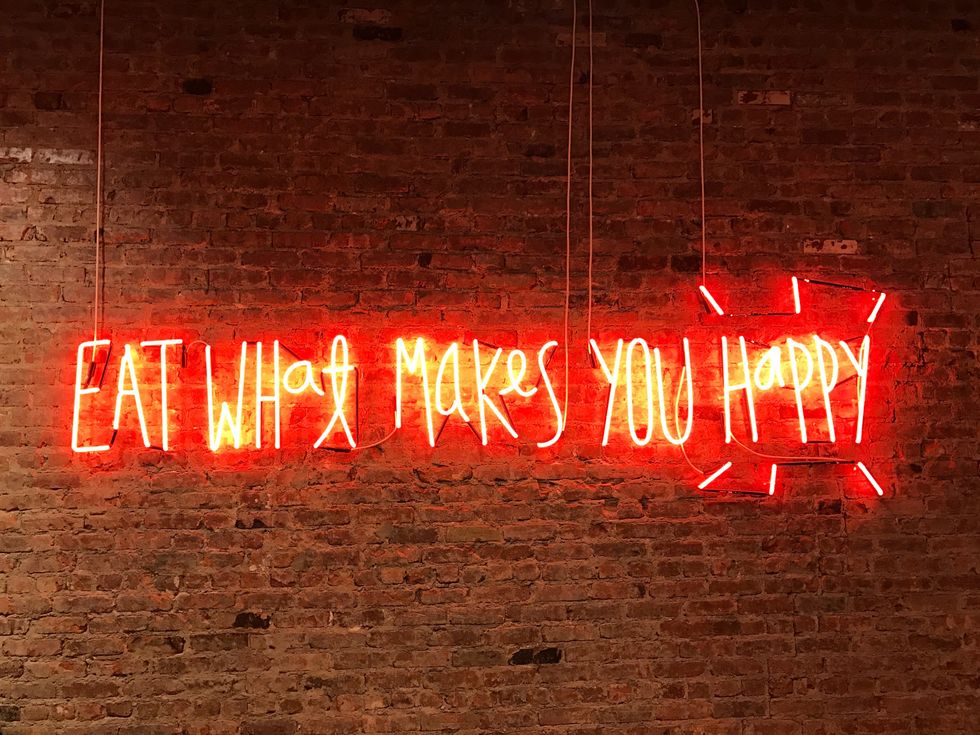 The vegetarian diet isn't for everyone and there is no reason that you should let yourself go hungry EVER. Maintaining this diet while living in a dorm, surrounded by fast food, makes it a difficult task to manage. So if it is something you want to do and believe in, go for it! If not there's no reason to beat yourself up over it.
Lastly, celebrate yourself. Maintaining a vegetarian diet is no easy task, especially for a busy student looking to save cash. Give yourself a pat on the back for eating healthy and contributing to the betterment of the planet. You deserve it!