"Imagine your happy place."
"Think of happy thoughts or better places."
That's what we often tell each other and ourselves to do when we're feeling down or stressed.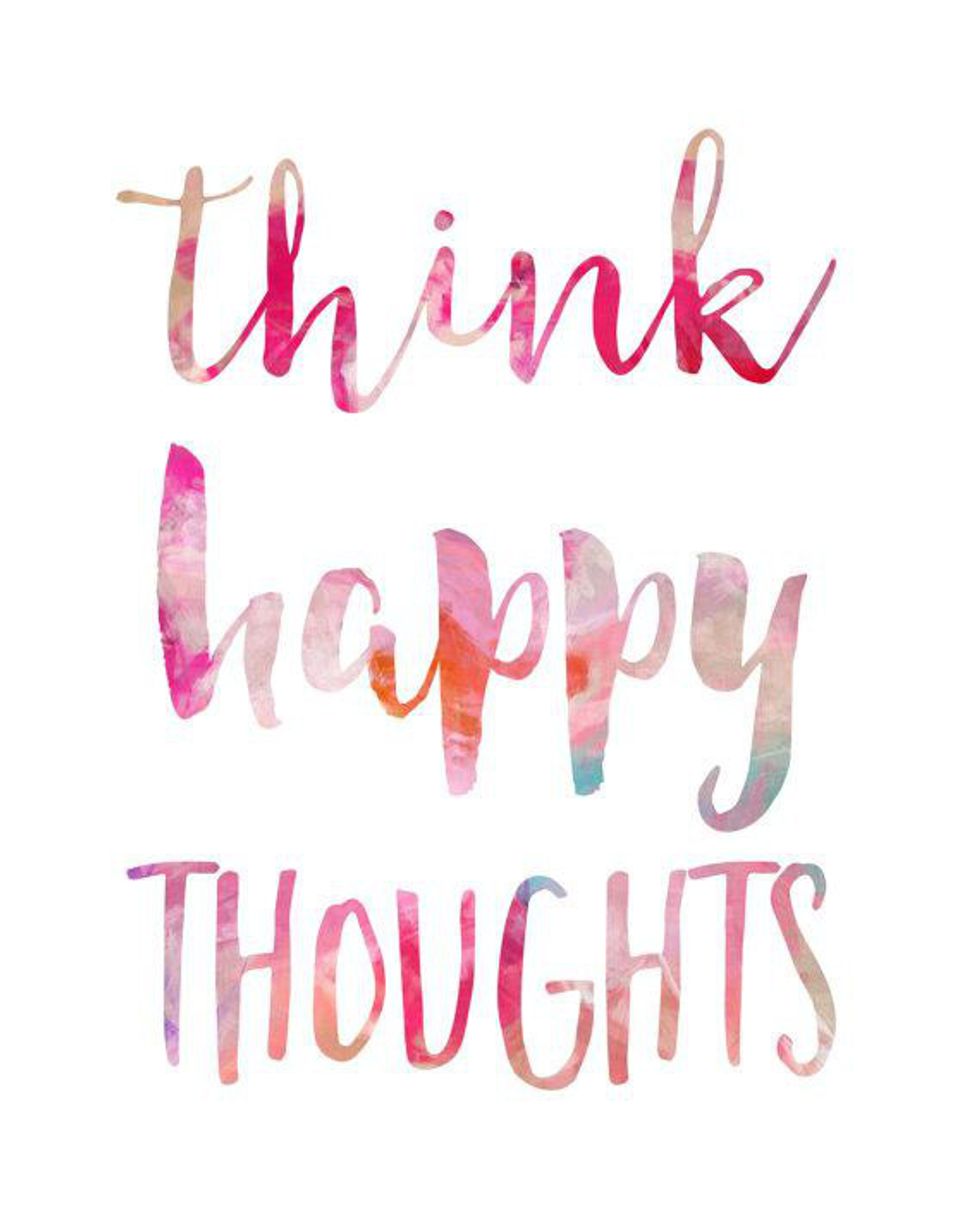 But what if I told you that those slogans are valid? That they are actual therapeutic techniques used in therapy? And that it can help you?
It's called guided imagery therapy, and it is widely used in therapy today. But you don't need to actually go to therapy to participate and use this technique.
Guided imagery therapy is a technique that focuses on using mental imaging in order to relax the mind and body.
The person will use their mind to create a scene, thinking of every detail, from smell, to sight, to tough, to taste, and everything in between.
To start a therapist, or you can do it yourself, will ask you to think of one of your favorite places in the world.
For me it's the barn on a summer day. I can see every sight; the horses, my instructor, the students, the green grass. I can smell it; the smell of horse, the sweet smell of hay and grain, and fresh cut grass. I can feel everything; the horses' hair, the smooth, worn leather, the warm sun on my skin. That is my happy place and that is what calms me.
Your place can be anywhere, doing anything. The goal of guided imagery therapy is to relax the mind and manage stress, though it has other uses and purposes. It can be used to help treat a variety of issues from Depression, to stress, to Anxiety, Post-Traumatic Stress Disorder, to grief to name a few things.
Breathing becomes slower and muscles relax and the mind slows down in this technique, something that is very helpful in our tough times.
Guided imagery therapy can be a great help to college students because it is a way to slow and relax the mind. College is a very stressful and tough time and sometimes we get so caught up in everything that we end up becoming very frazzled.
By using guided imagery therapy we can take a few moments for ourselves and refocus. It's hard to not get stuck when in college. But using guided imagery therapy we can relax and then find our center and our balance.
Mental health is so important, it's vital to everything in our lives. We can't be fully successful if we don't allow ourselves to take care of our mental health. You are important and it's okay to get stressed sometimes, but what's really important is that you take the time to work on yourselves and allow yourself to come first once in a while.
So the next time you're feeling stressed or if you are dealing with Depression or Anxiety, take a few moments and find a quiet place. Sit down and start imagining your favorite place or a moment time. Thinking about every sensory detail, take it all in, and you soon may find yourself walking away with a clearer and more refreshed mind.