It's hard to say anything about U2 that hasn't already been said, but I'm going to give it my best shot. They're one of those bands that seem like they've always been around. It's hard to imagine a time when their music wasn't in the lives of millions, and it's equally as hard to imagine that one day they may not be around. I think that part of this is owed to the fact that they're still touring like the Rolling Stones, but more importantly I think it's because their music is simply timeless.
I had the fortune of seeing the group play live this past Tuesday with my family. Tickets were cheap, the band was coming to Buffalo, and the Doyle clan jumped on the chance to go, securing our seats months in advance to make sure that our spots were not lost. In particular, seeing U2 was on my father's bucket list, and his enthusiasm was contagious. By the time the 5th rolled around, all five of us were well beyond hyped to see the legendary rock group.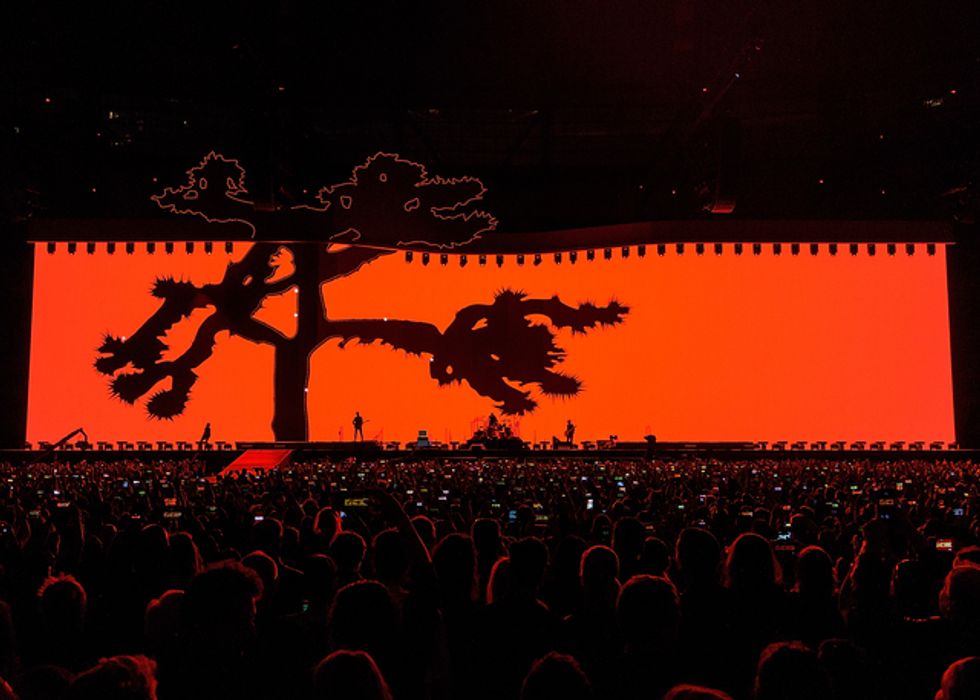 The night of the concert, we found a yard by the New Era stadium to park at and then headed in. Beck was just finishing his set when we arrived, and then it wasn't long until Bono himself was on-stage in all his glory. It was almost surreal, seeing such a musical icon. My family and I were high up in the stands, but the singer's enthusiasm made him feel like he was right next to us, which was helped along by a big screen tracking his energetic movements across the stage. The music accompanying him sounded album-perfect, as if The Edge had never stopped playing for even a moment since the mid 80's. As promised, the entire Joshua Tree album was played from start to finish, and a bonus five song encore followed shortly after.
What I think makes their music stick with us is not necessarily the sound itself, though. U2 has its own distinct musical niche, this is true, but more importantly they have a message. The lyrics of their songs of hope, love, and togetherness ring true as a powerful blend of realism concerning the reality of the tragedies that people face daily with the idealistic drive for a better tomorrow. This is what makes U2 so indispensable, and I'm glad that I got to see an iconic band of that caliber doing what it does best- inspiring.