No matter how seasoned of a flyer you are, there is one wildcard that inevitably comes up every single time you go on a plane: what type of person you end up sitting next to. Of course, there are some types of people who will make for great flying partners and some that will make you question your faith in humanity. No matter where you're flying to, I guarantee you will encounter at least one of the following types of people on your next flight.
1. The person who wants to talk the whole time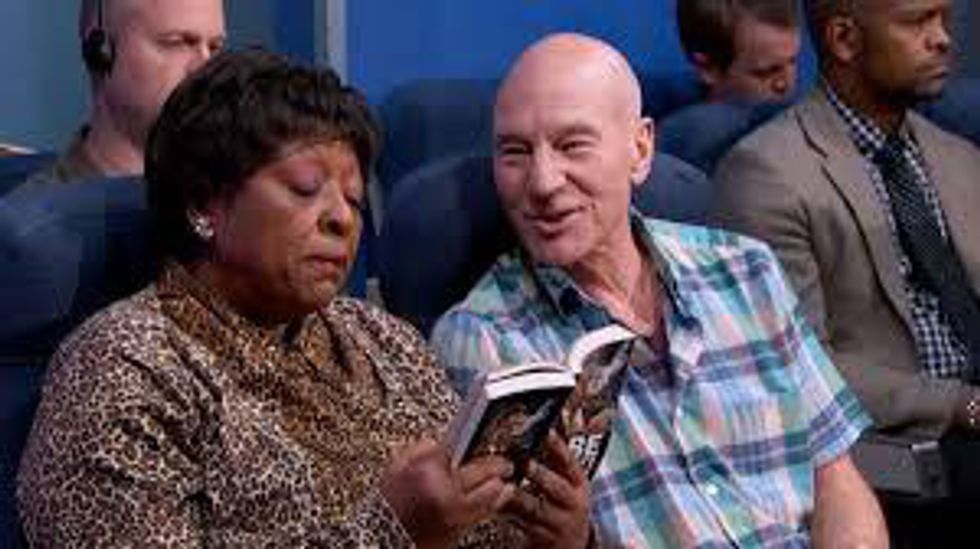 I would consider myself a pretty friendly person, but when it comes to flying, I usually just want to listen to my music and take a nap. Especially if my flight is very early in the morning, then I definitely don't want to chat.
2. The person who gets up every five minutes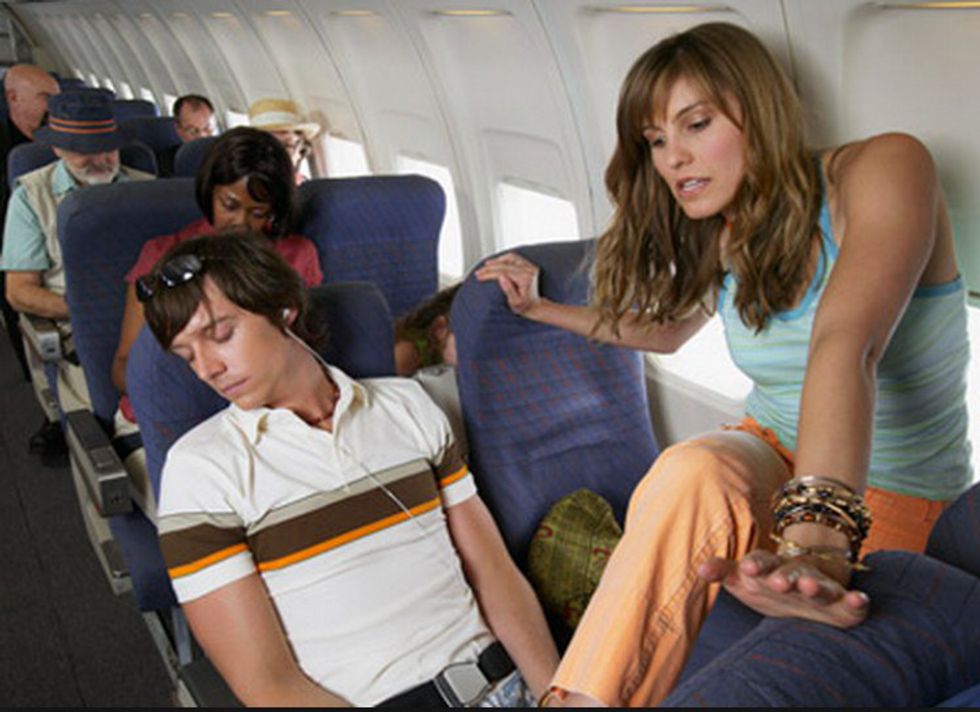 This is one of the main reasons I ALWAYS try to get a window seat whenever I am flying and get up as little as possible.

3. The person who is in such a deep sleep that you can't wake them up to get out of the row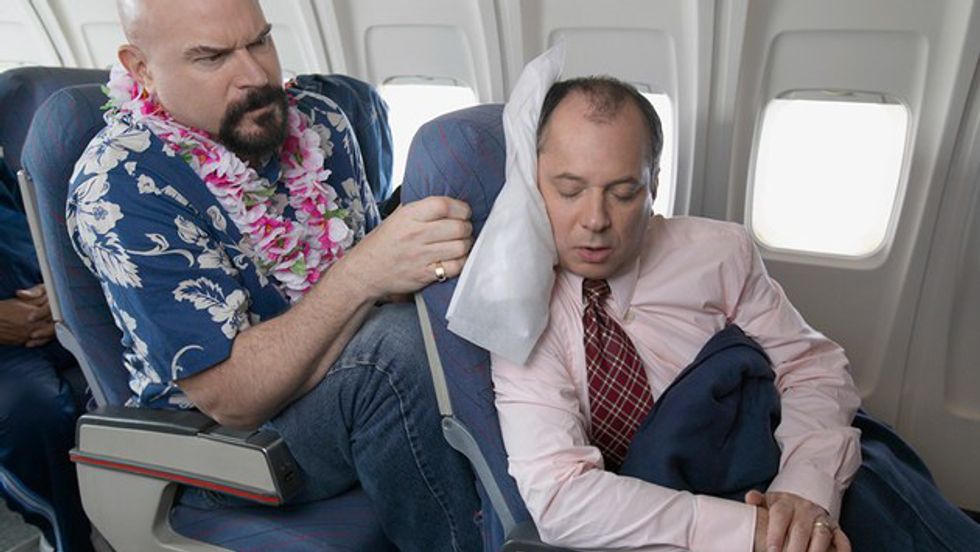 Let's be real, this person probably took some type of medication to be able to get into that deep of a sleep.
4. The person eating food that smells up the whole plane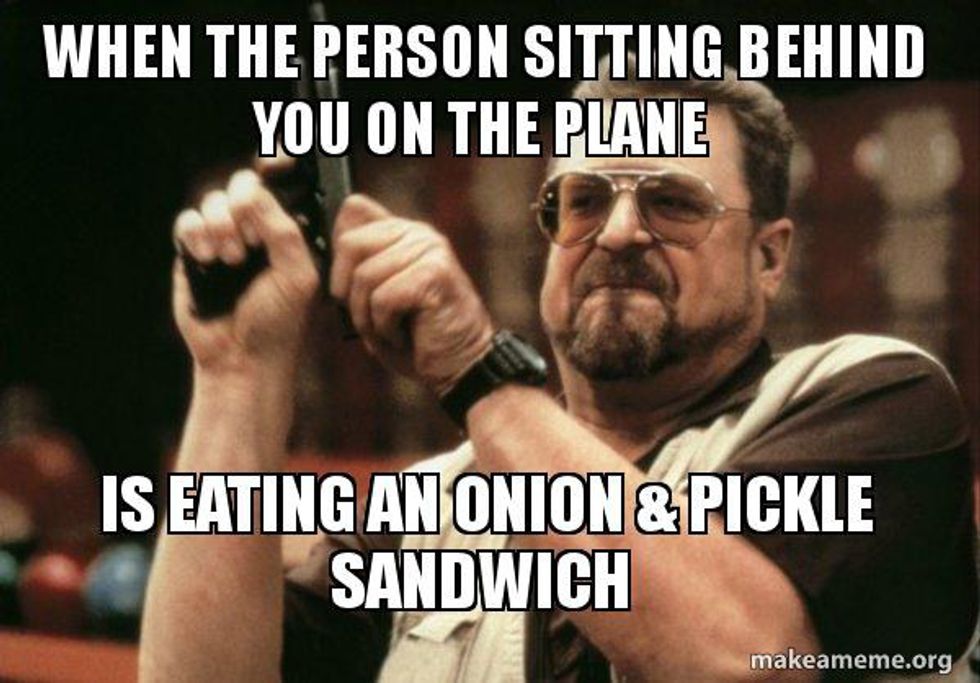 Come on, people—it is common courtesy! Settle for maybe a simple sandwich or salad but whatever you do, please don't get Chinese food.
5. The person who won't get off their phone until the last possible second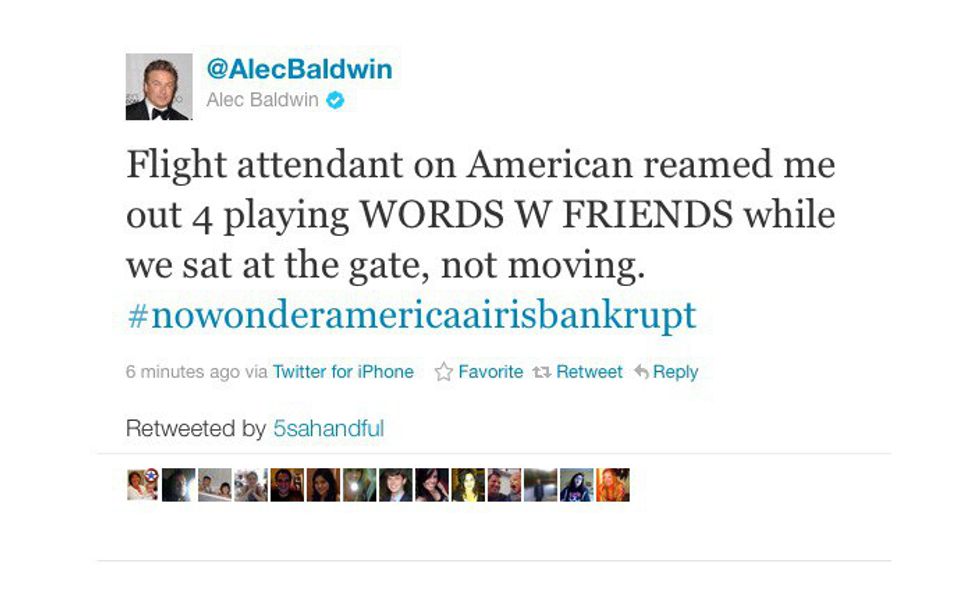 Your phone call or text definitely isn't that important and you're holding the whole plane up, so put the phone down already. Don't pull an Alec Baldwin and get yourself thrown off the plane.
6. The person convinced that their bag would fit in the smallest space in the overhead bins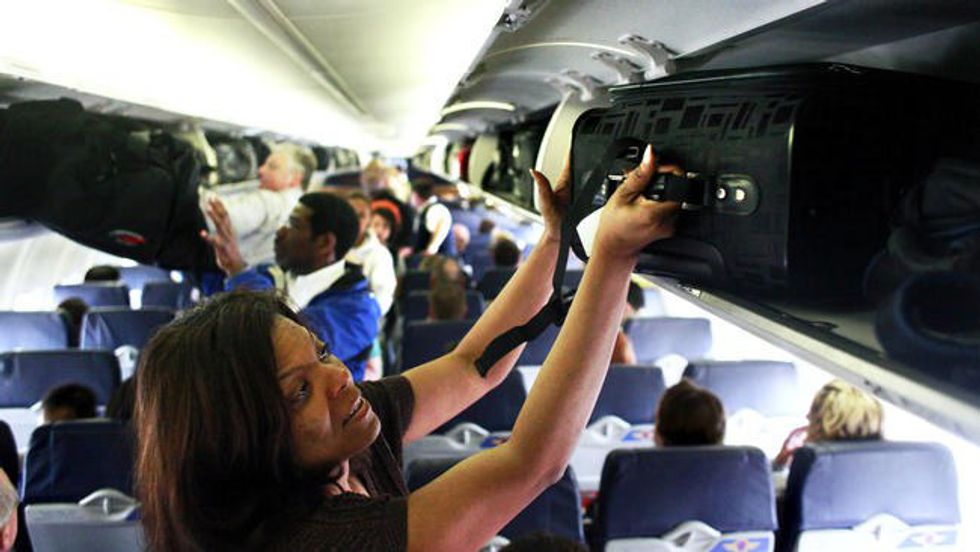 I mean, I totally get where you're coming from, but if the bag won't fit no matter how hard you try, just give up and let the flight attendant deal with it.
7. The terrified flyer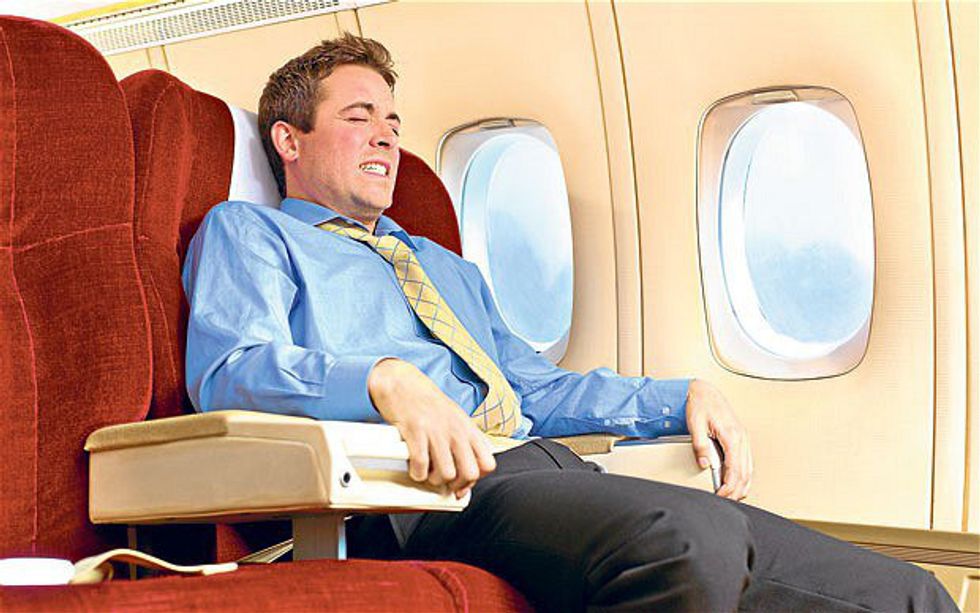 I really feel for this flyer considering I've had a lot of experience sitting next to this person (my sister), but depending on how scared they actually are, this could interfere with your pleasant flight.
8. The ideal person to sit next to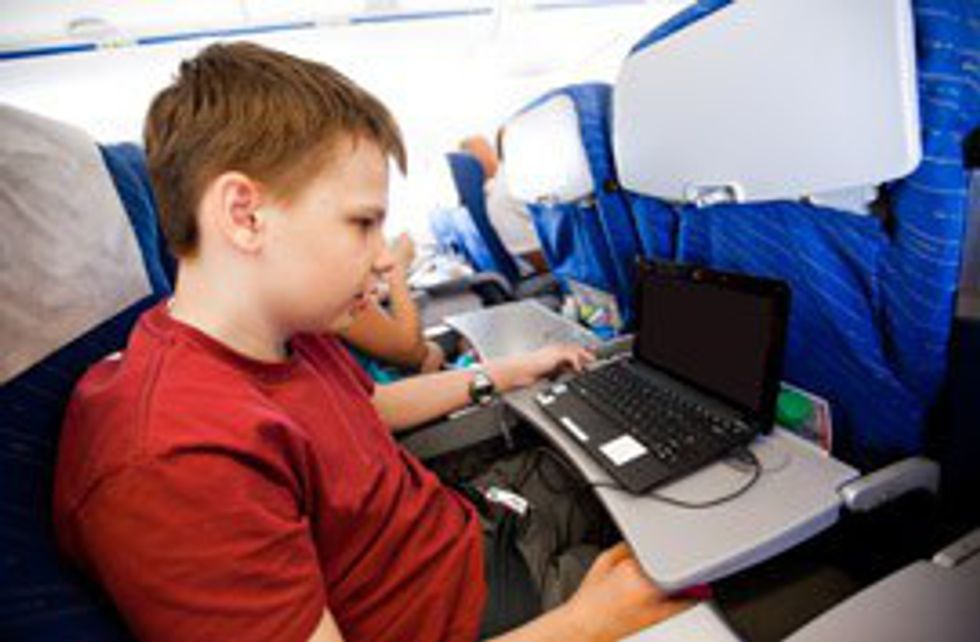 The ideal person to sit next to just minds their own business, probably won't speak to you because they are busy listening to music, watching a show, reading, or even sleeping throughout the entire flight. Additionally, they probably get up to go to the bathroom a reasonable amount of times for however long the flight is. Be this person—it makes the flight a lot more enjoyable for everyone.