Twenty One Pilots has consistently called out the pop music industry for meaningless lyrics and one-track-ness with songs like "Holding Onto You" and "Lane Boy". They actively work to keep their music authentic to themselves, turning down big record deals and self-managing. They speak openly about mental illness and are advocates for recovery. Much of Twenty One Pilots' music not only touches on mental illness but accurately portrays what it is like to struggle with mental health issues like anxiety, depression, paranoia, insomnia, and suicide.
For anyone struggling with mental illness, their music is relatable. Though it's often the case that relatable does not equate helpful. However, Tyler Joseph and Josh Dun have made it a personal mission to uplift. Support and hope can easily be found within their angsty lyrics. Here are X Twenty One Pilots songs to help with mental illness: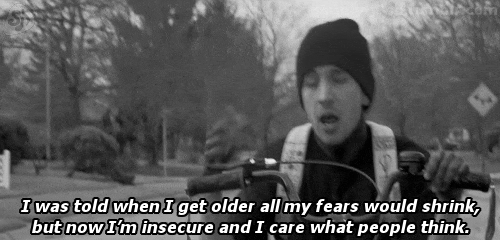 Currently tied with "Heathens" for highest ranking single, this track was their first to hit the number two spot on Billboard Top 100 - easily making it their most popular mental illness based song. "Stressed Out" touches on self doubt, the stress of adult life, and social pressures. The music video opens with front-man Tyler Joseph riding an adult big wheels tricycle and carries these childlike themes throughout the rest of the 3:45 minute video. The vivid descriptions within the song (especially verse about scent nostalgia), could take anyone back to an easier time.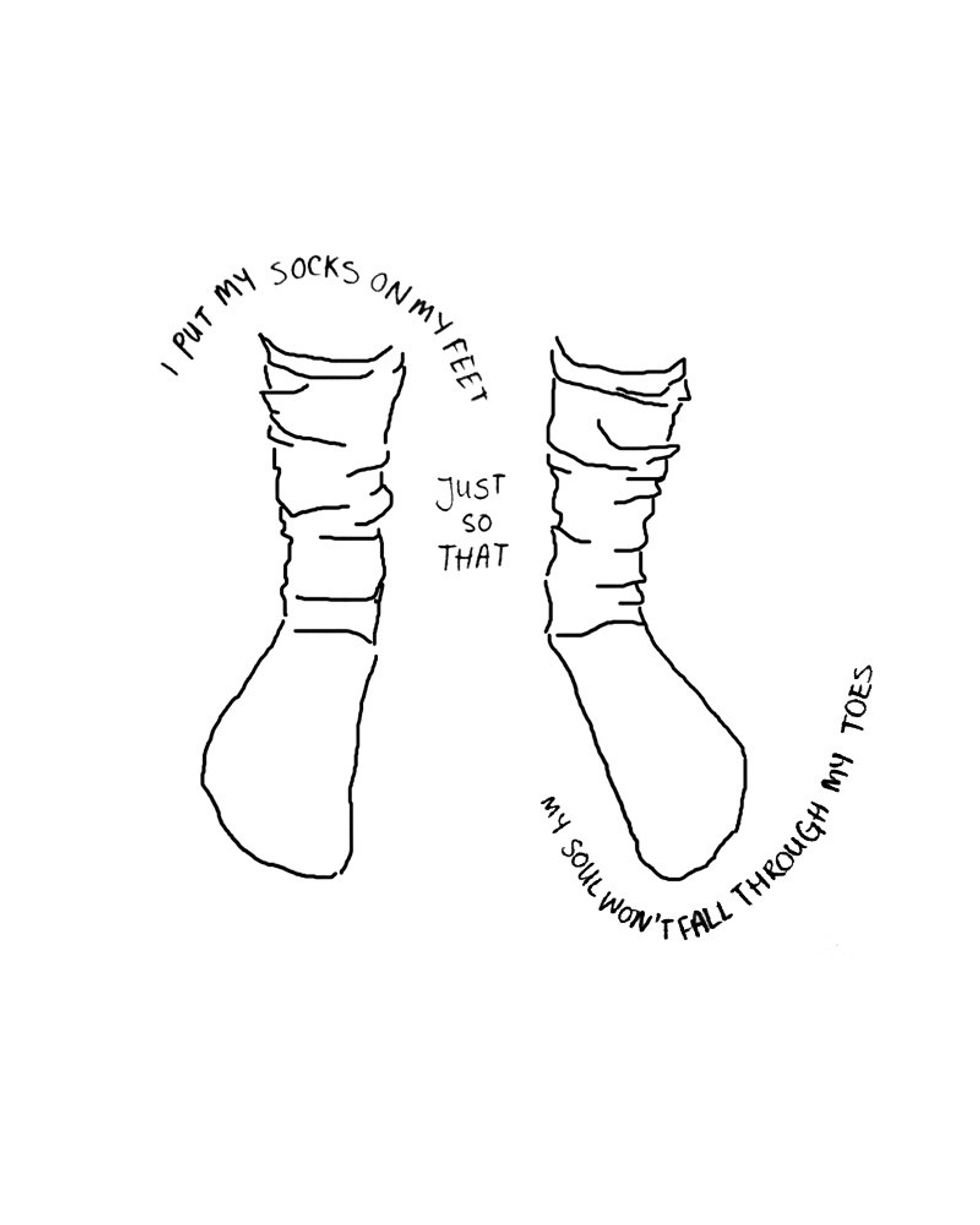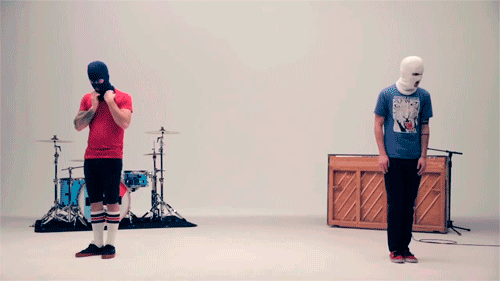 Likely one of their darkest songs, "Guns For Hands" was written after a conversation with some fans about their struggles with suicide. The song is dedicated to all who have thought about or attempted suicide, with darkly whimsical lyrics depicting the struggle.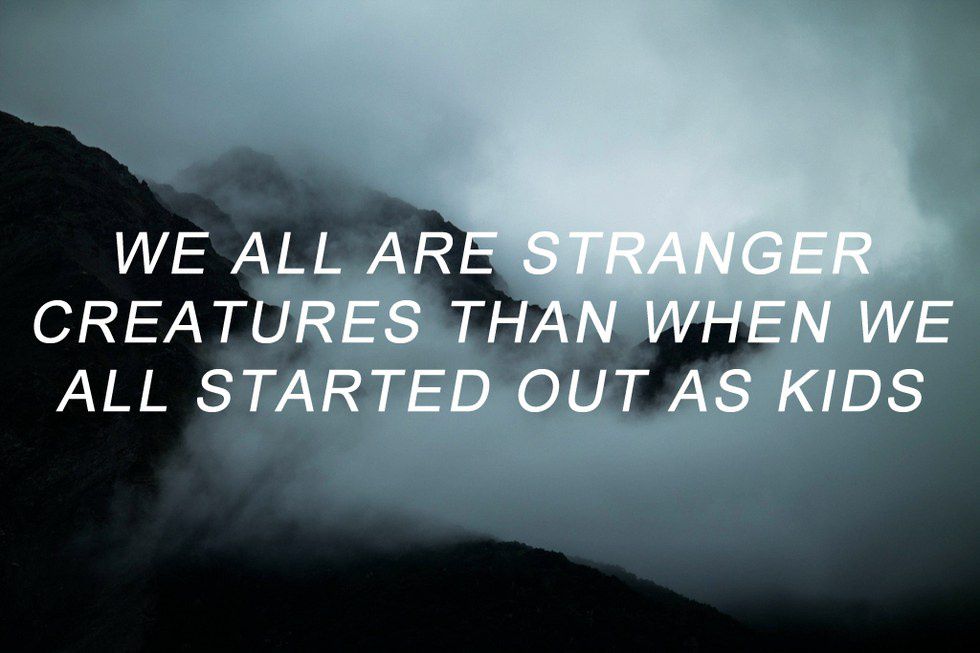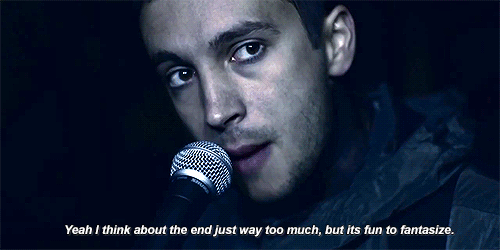 While this song has been criticized for falling into common pop trends like the millennial whoop, it still touches on heavy themes of suicide and depression. The music video itself shows the struggle between the need to survive and how easy it is to fall into fantasies of suicide with rapid contrasts of dark and light - constantly over- or underexposed. However, the overall theme of the song shows that it's okay to recognize the struggle and to ask for help.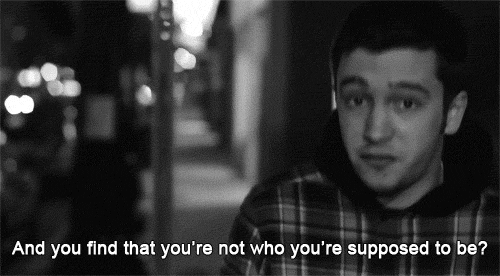 This piece touches on self destructive tendencies through again whimsical lyrics. The chorus illustrates the practice of finding happiness and peace through the darkness that you don't have control over.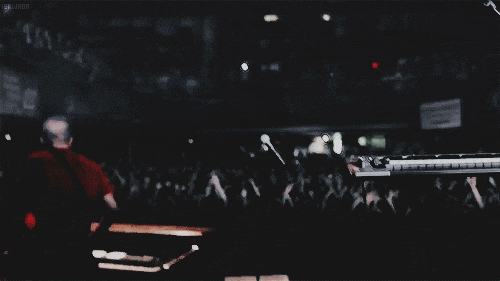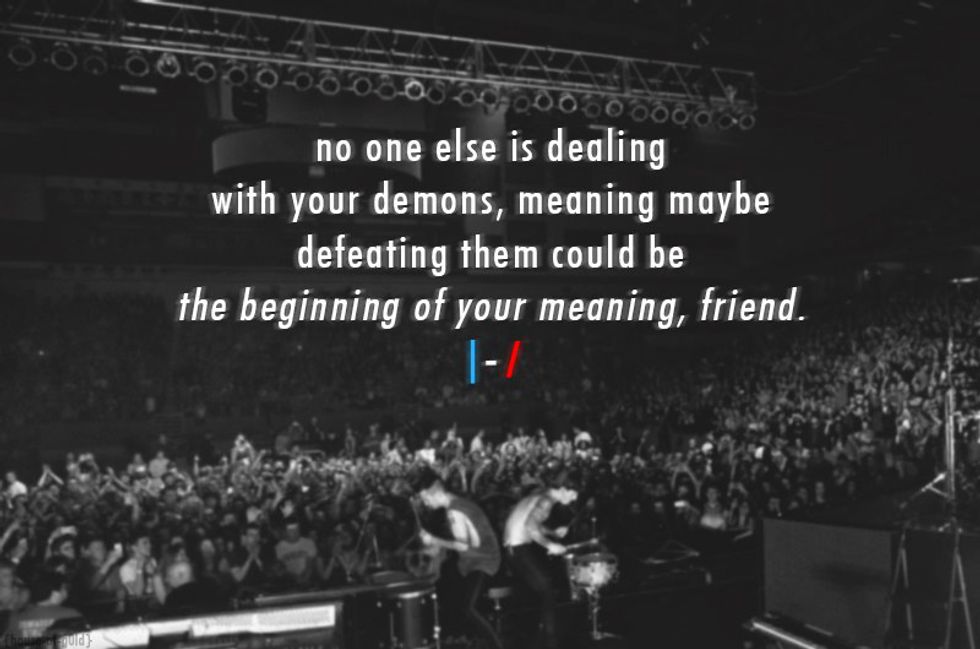 This song touches on the fact that everyone experiences the struggle differently - "A kitchen sink to me is not a kitchen sink to you." It shows the value of finding a passion that can help you cope with mental illness. Even if no one around you finds that passion valuable, if it helps you, it is of the utmost value.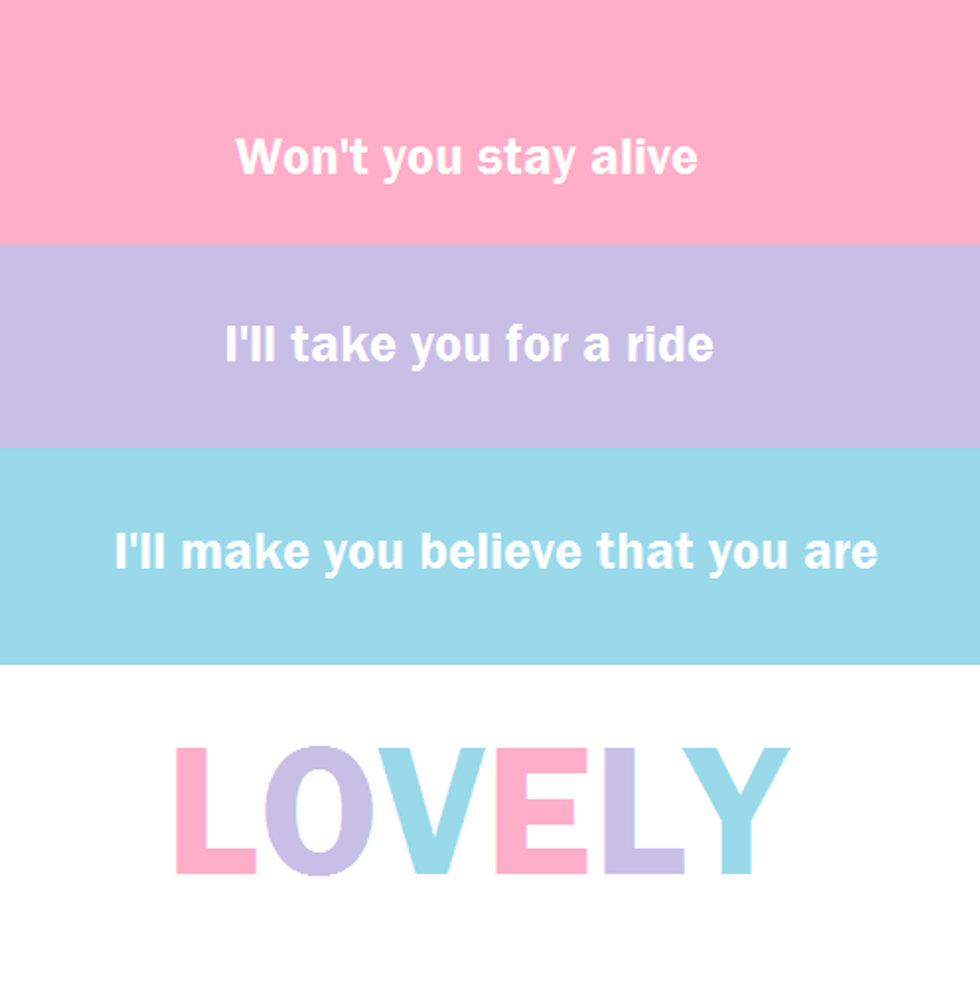 This is yet another Twenty One Pilots song about suicide. This song is meant to provide support for those who struggle with suicidal tendencies - to show them they are not alone in the world. It is an attempt to fight against self-hate. There is someone in the world who finds you lovely, even if they are not right in front of you. There is someone out there who wants to help you survive.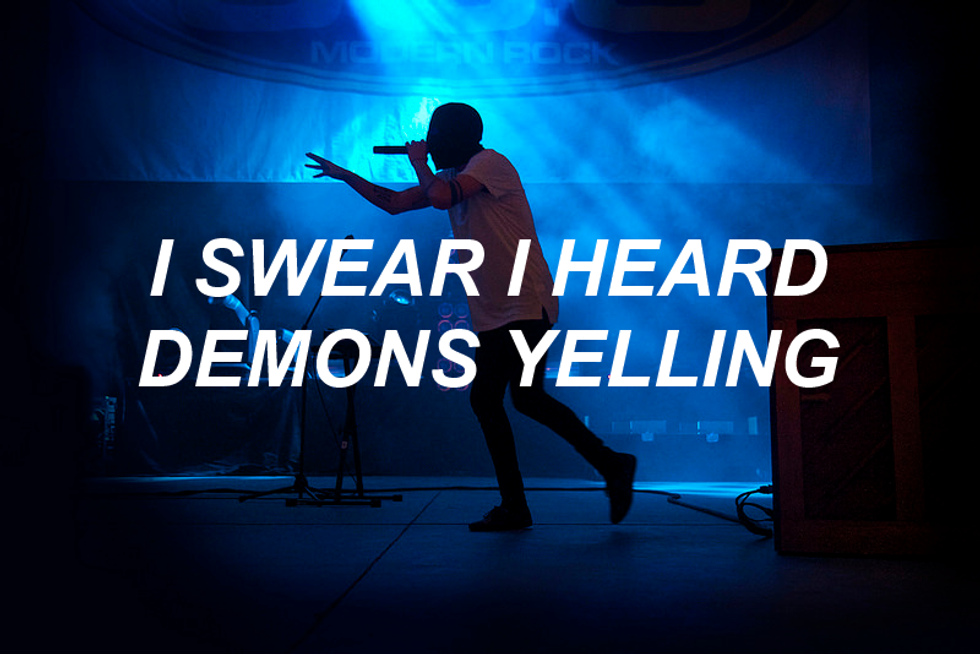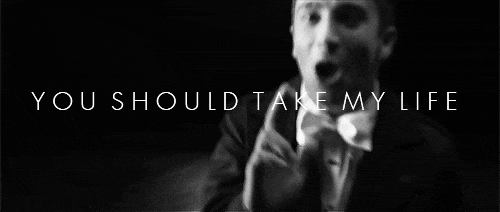 This song is the culmination of all the mental health related messages in their music. It touches on suicide, depression, anxiety, worldly pressures, paranoia, and more. The music video shows Tyler Joseph fighting against people with skeletal faces, representative of these struggles. My favorite line, "twisting the kaleidoscope behind both of my eyes" artfully illustrates how paranoia alters the way you see the world.
The authenticity of Twenty One Pilots' music has allowed messages as these to be so apparent in their songs. Their music is perfect to listen to for those who struggle with these issues. It is both helpful at your lowest and relatable when you're feeling fine. Twenty One Pilots can help you feel like you are not alone.