Black Twitter is a lot of things, and right now it's looking like it's a little problematic. A hashtag called #TweetLikeThe1600s is the most recent slew of "funny" posts trending on Black Twitter. The posts feature captions that are meant to portray life as a slave in a comical manner.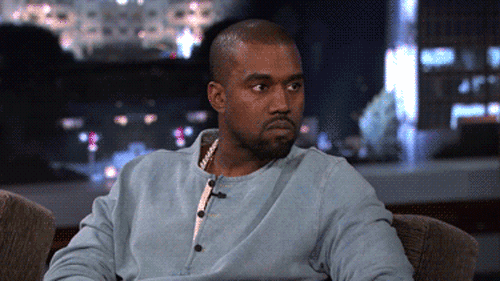 Because servitude is funny, right?
After reading a few of these posts, I threw side, left, front, and middle eye at the audacity of these posts. No, I'm not overly sensitive. No, I don't like to complain; I'm a young, Black woman growing up in the U.S. who is exposed every day to the mental, physical, and emotional scars that slavery has left behind. I am exposed to the institutions that keep us at a disadvantage and forever within a state of mental bondage — a state that has warped our perceptions of ourselves and our history so much so that we think shit like this is funny.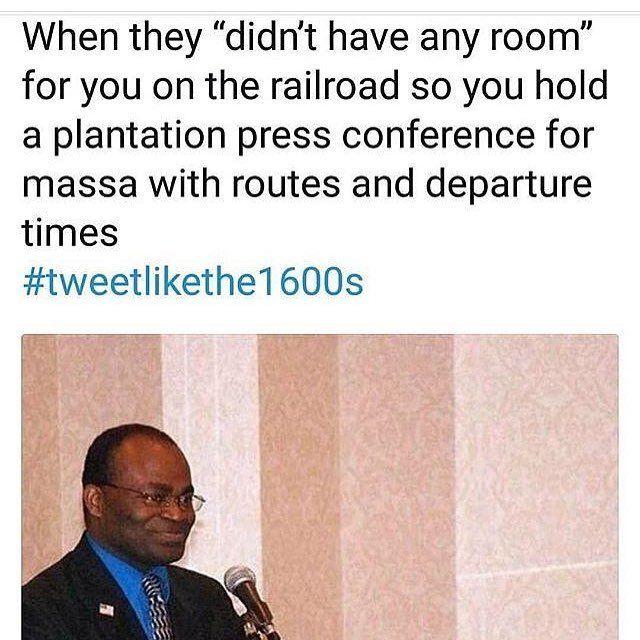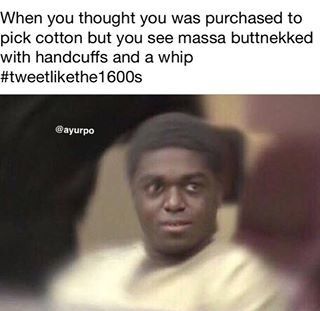 I know damn well our ancestors didn't risk their lives, the lives of their families, and endure gruesome treatment and punishment just for their experiences to be turned into the butt of a joke. The posts are not laughing at slavery or former slaves, per se; however, it's disrespectful to make light of such a serious and traumatizing part of history. Are we going to start making Holocaust jokes now? Will we construct tweets about how "funny" it would've been to be hauled off to a gas chamber? What's next after that? Making memes with captions about smallpox blankets and forced Indian migration?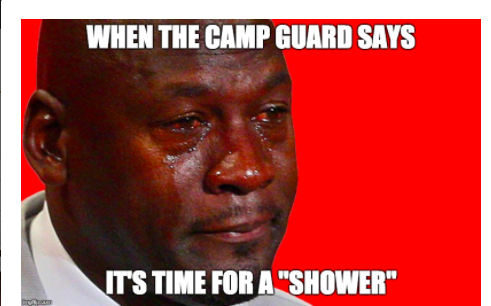 See how f*cked up this is? I feel dirty for even making it.

I don't care how "funny" some Blacks may think these posts are. I don't care how irrational some Blacks think I am being for rebuking these posts — I will not allow disrespect of our history and blatant hypocrisy to occur. Aren't we always the ones talking about how slavery should never be forgotten and our struggles should not be erased? We spew this rhetoric and in the same breath defile every experience and sacrifice our ancestors made for us. We turn their harsh reality into something we use for entertainment.
Non-Blacks will tell us to "get over" slavery and we will list 12,048,342,795 different reasons why it still affects us today, but in the same breath, we reduce the pain, heartache, and legacy of slavery to an ignorant and atrocious 250 character post.
For a long time, Blacks have used humor as a coping mechanism (along with religion and creative outlets like music and poetry). We've been taking our negative experiences and putting a positive spin on it, either through the production of heart-rending and raw music, spiritual dance, or a really bad joke. As much as I wish we were serious and mindful at all times, sometimes you have to laugh to keep from crying; so no, I don't want to condemn us for trying to bring some light to our lives; however, these posts are not a good example of using humor as a coping mechanism -- they're just sad and trashy — and they should've never existed.
I hope this trend dies down soon, but who knows how long these posts will continue circulating, given the current state of our generation and what we find humorous; after all, we think the "no lacking" and "tide pod" challenges are entertaining. For any Black person that likes and shares these posts, I hope y'all keep that same energy the next time a non-Black person wants to diminish the severity of the institution of slavery.