The holiday season is synonymous with holiday Starbucks drinks in the infamous holiday cups. But if you're avoiding dairy, or vegan like me, not all of the holiday drinks are on the menu. With a few quick and simple modifications, these delicious Starbucks drinks can be made dairy-free and vegan. These drinks are available hot, iced, or if you're feeling sinful, in Frappuccino form.
Peppermint Mocha
A classic and personal favorite. I'm a sucker for anything mint chocolate. Just swap out the milk with either coconut, almond, or, my personal favorite, soy milk. Skip the whipped cream and you're ready to go!
Chestnut Praline Latte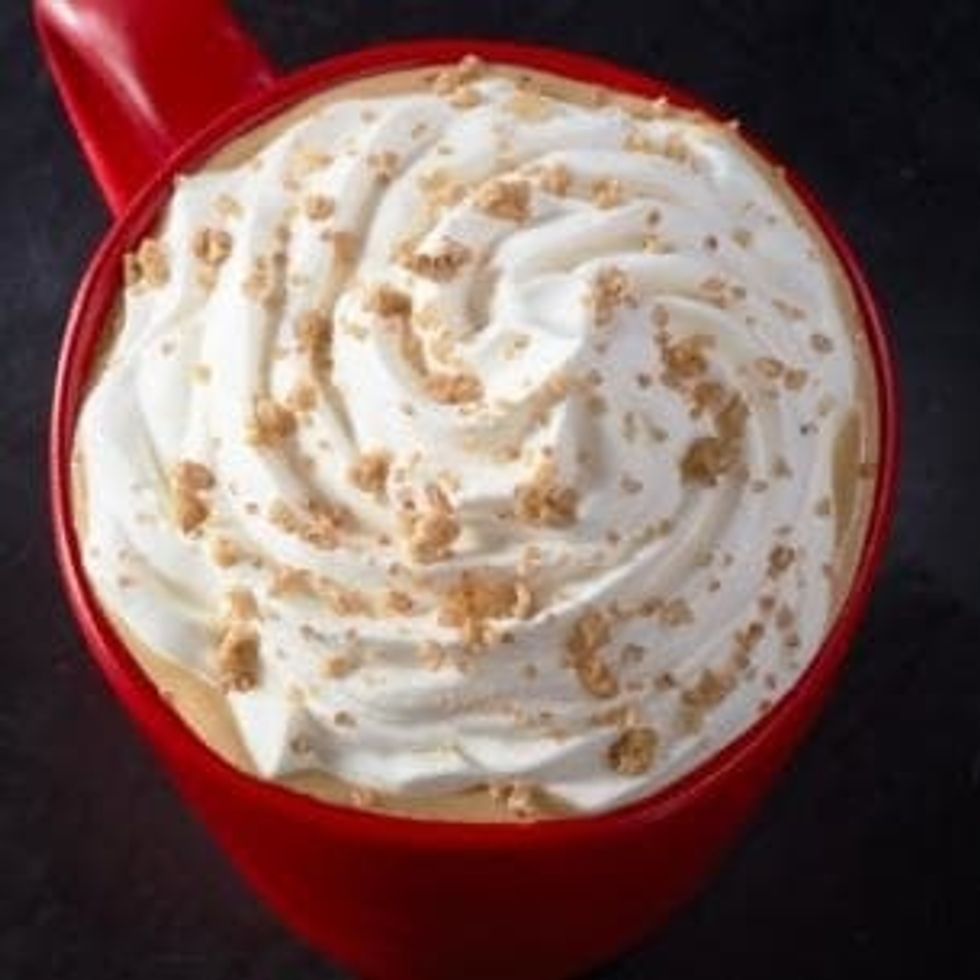 The chestnut praline syrup is dairy free, to my surprise. Just like with the Peppermint Mocha, swap out the milk for your favorite non dairy milk and forgo the whipped cream for a festive vegan latte.
Gingerbread Latte
I tried this for the first time last week, and let me tell you it exceeded my expectations. With a pleasantly mild spiciness, this latte tastes exactly like a liquid gingerbread cookie. Pair with a Christmas movie and lots of blankets and you can pretend you're home around the fire and there are no finals in sight.
It's important to note that a few of the drinks can't be modified. The Caramel Brûlée Latte contains milk in the caramel brûlée sauce and the Eggnog Latte is actually made with eggnog, so there are no ways to modify them (tragic, I know). The Pumpkin Spice Latte also contains milk in the syrup, but if you're looking for a cinnamony-sweet beverage, try a Cinnamon Dolce Latte. On the bright side, the best part about the Cinnamon Dolce is that it's a flavor offered all year round!
The White Chocolate Mocha and the Peppermint White Chocolate Mocha contain dairy in the white chocolate sauce. Tragic, I know. This is true for the Snickerdoodle Hot Chocolate and the White Hot Chocolate too. On the bright side, the Signature Hot Chocolate can be easily made dairy free/vegan by swapping out the milk and skipping the whipped cream. You can still get a festive hot chocolate though. Get a S'mores hot chocolate by adding chestnut praline syrup to the basic Signature recipe. Or, better yet, order a Mexican hot chocolate by adding cinnamon dolce syrup to the basic recipe. This may just be me but, no matter what I order, all of the Starbucks drinks taste better in a holiday cup.