Only 6 Bigly Patriotic Platform Issues

Yeah, it might seem strange for the government of 300+ million people to have only 6 concerns, but 6 points fit well onto an essay, 2 pages of notebook paper, front and back.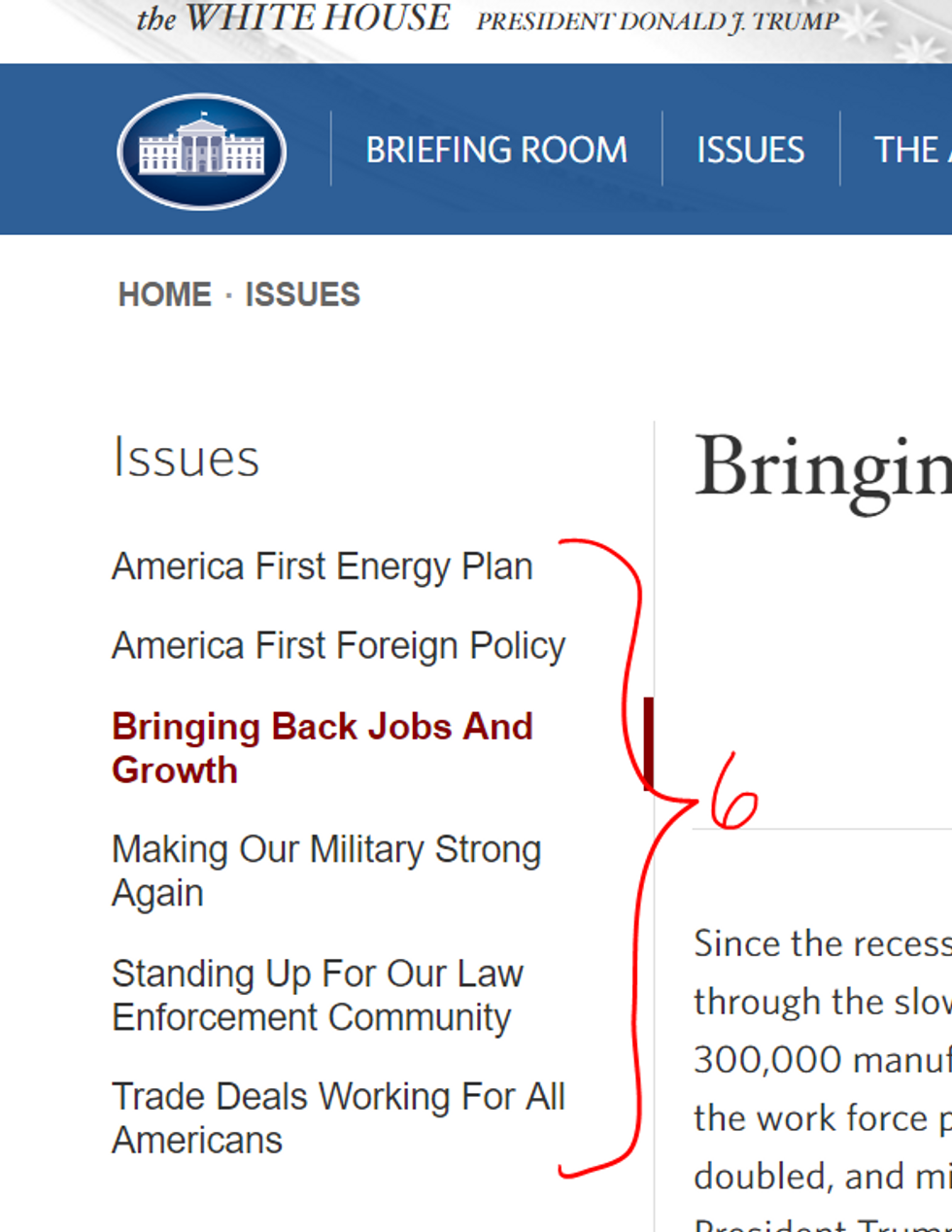 That's 12 fewer than George W Bush: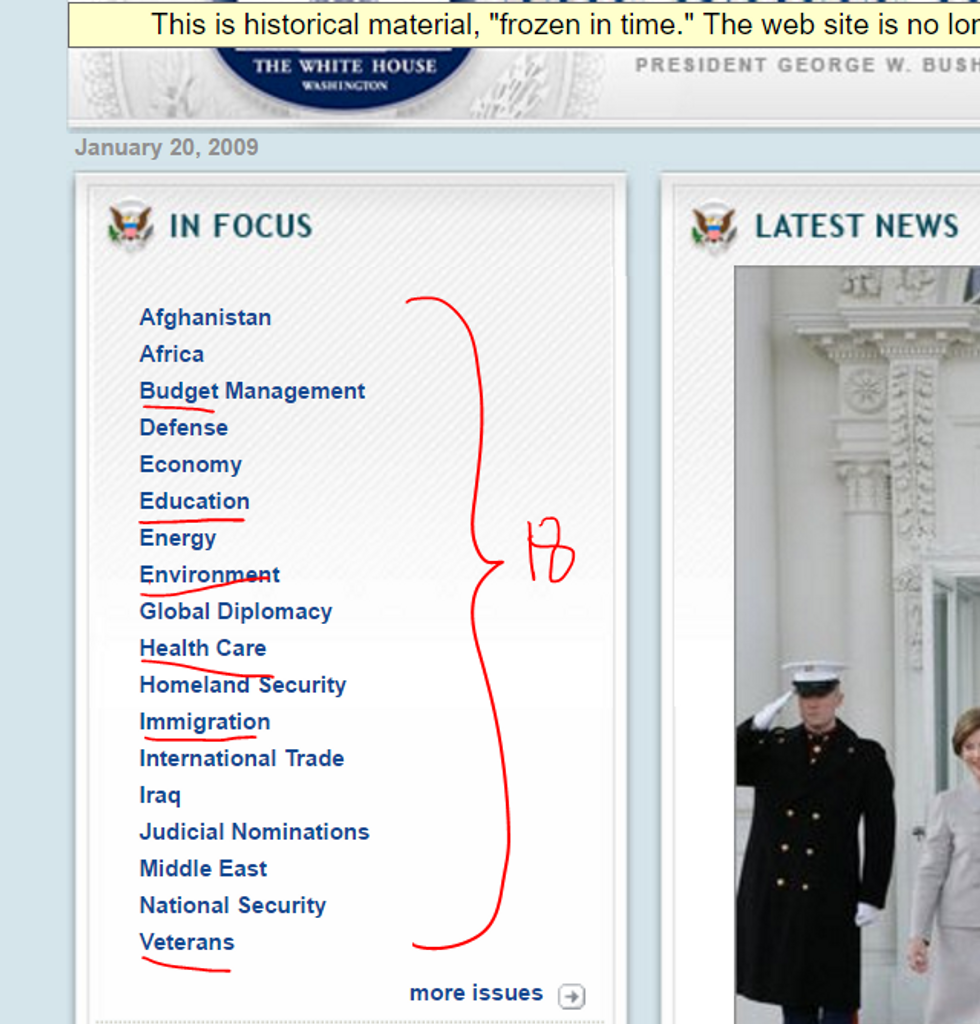 And 18 fewer than Obama: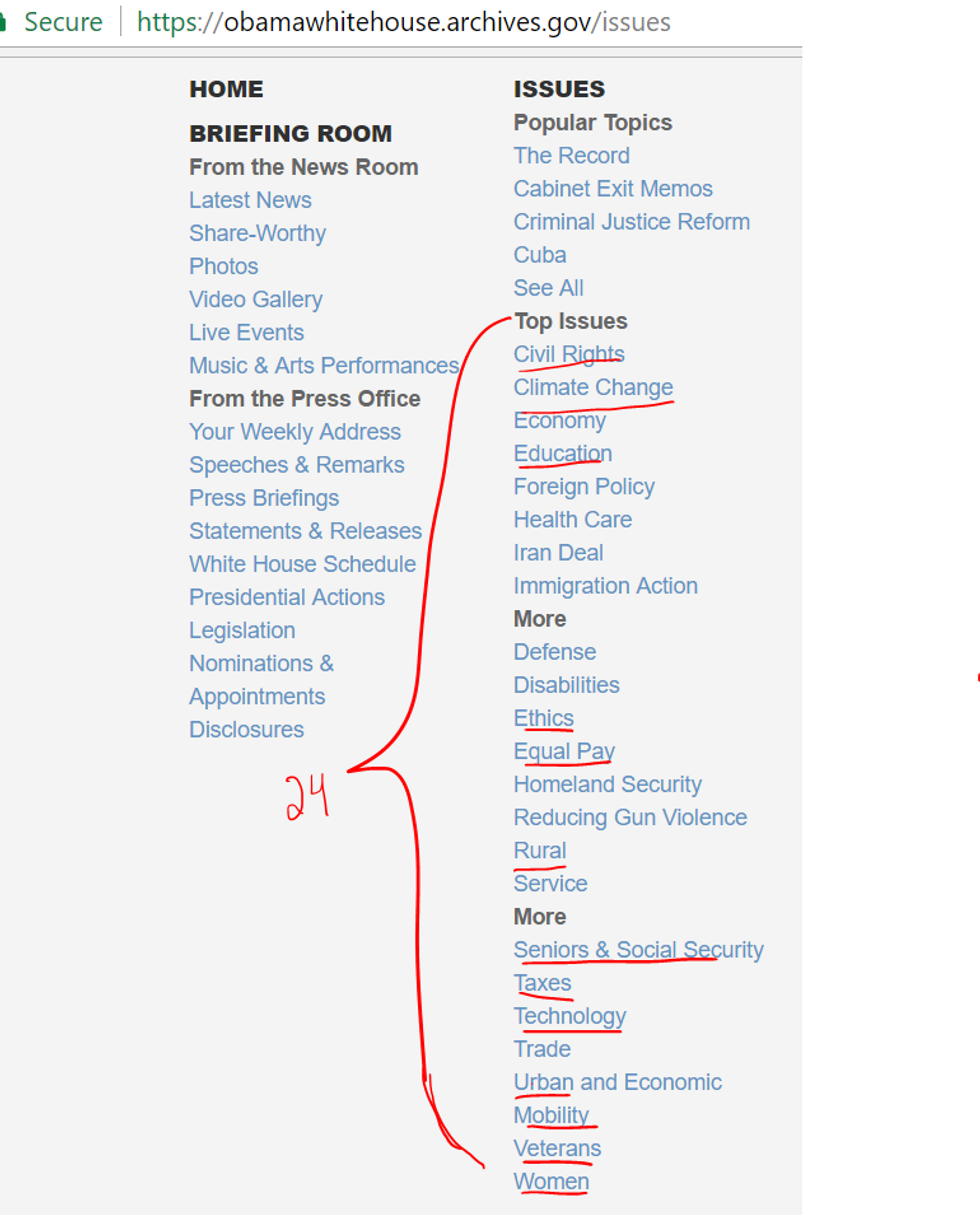 Also minus, of course, civil rights, women, social security, education, and veterans.That Trump removed the "Veterans" section from his agenda also makes sense: whose 6th grade teacher hasn't told them to "kill their darlings?" Trump killed his biggest darling of all! He truly cares!
Grammatical Errors Left and Right

Horrifying Lack of Close Editing
On the "Internships" page: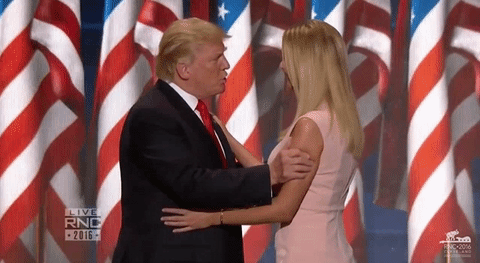 Truly Disgusting Inconsistencies
Including military plans on the "Foreign Policy" page that were not on the "Military" page: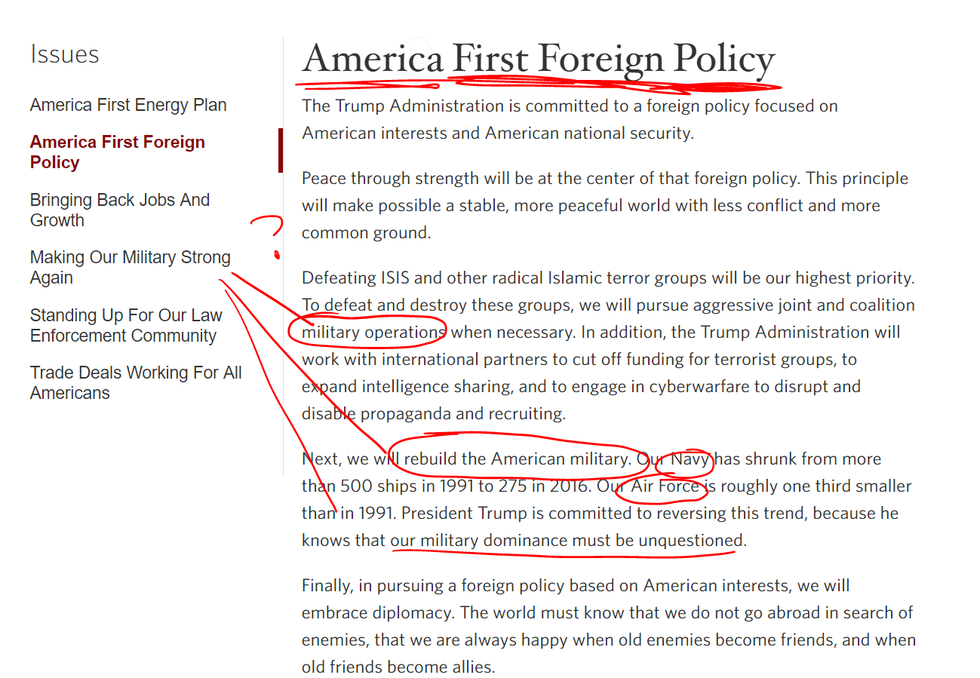 And the Gordian knot that is the navigation footer, which includes:

1) Alternating between "&" and "and"
2) Capitalizing Prepositions, then not capitalizing them elsewhere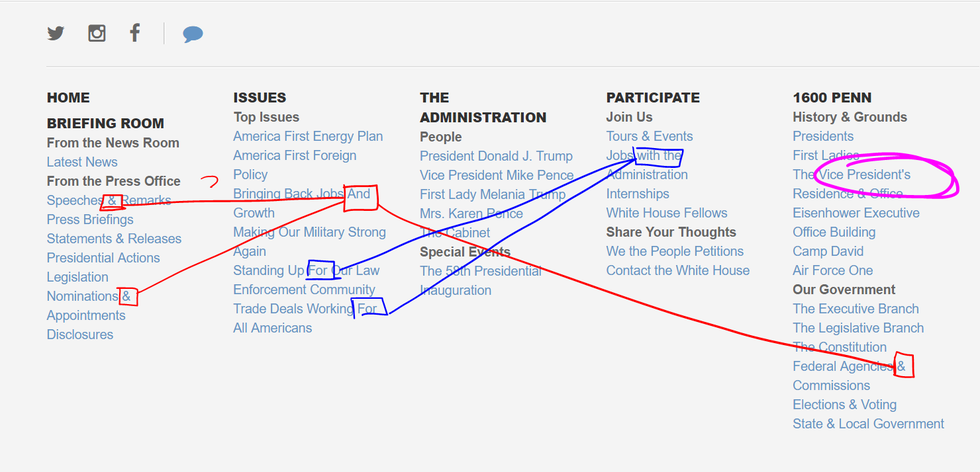 Did the writer go to school in Betsy DeVos' Michigan?
Copying and Pasting
Like, why is the text from a COMPLETELY SEPARATE PAGE, "Trade Deals Working for All Americans", on the "Foreign Policy" page?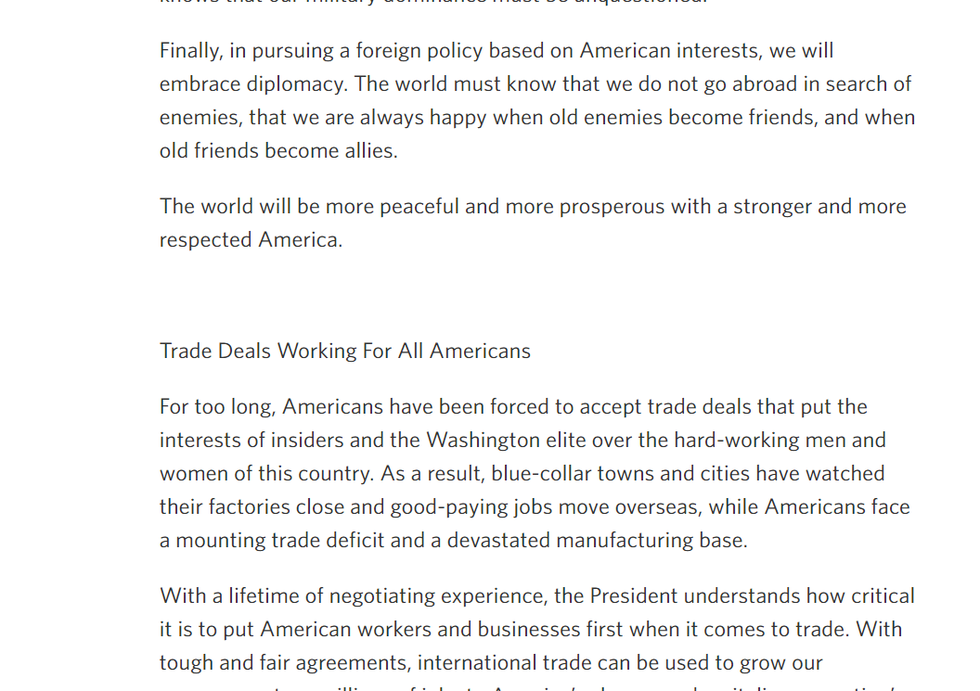 And what is this?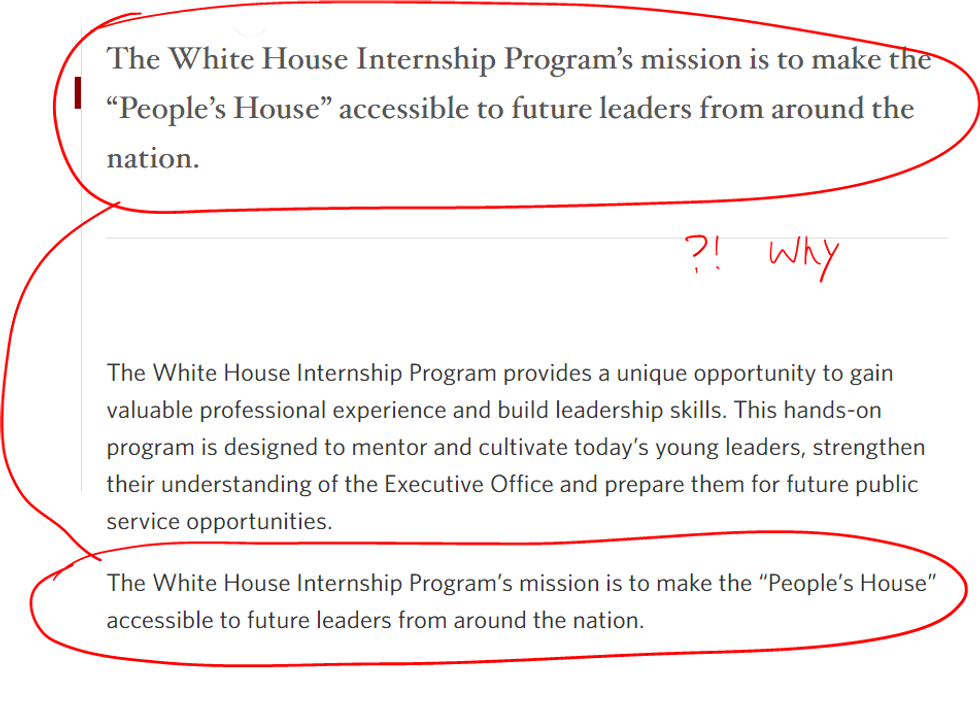 You are not even trying
Glimmer of hope: if we impeach them all, will we eventually get to swear in cinnamon roll Karen Pence?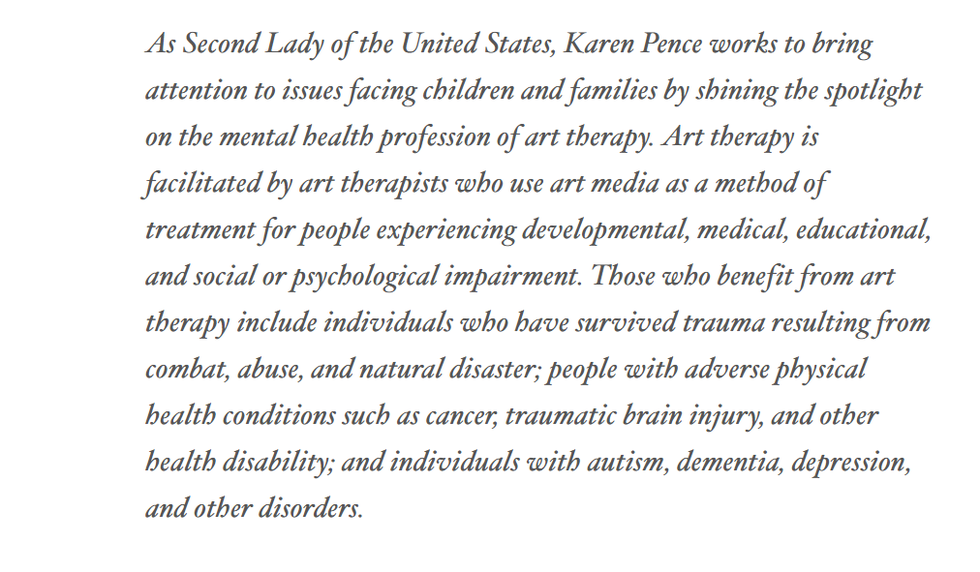 *squints*

God damn it.