After reading a recent article by The Atlantic, I really noticed how easily people throw out the phrase, "You're racist!" It's a common statement made now, especially within our political discourse. Donald Trump Jr. expressed how sad he was with this phrase being thrown out nonstop, especially toward his father.
Toward the end of the article, it highlighted that accusing a politician of being racist also accuses their voters/supporters of the same thing. Many supporters said over the past few days their support of our president has strengthened, and I must say I feel the same way.
While our president has been called racist multiple times, we as supporters have been too. Many of the things we are being called racist on are actually words just taken out of context. It is the liberals who look at us that way.
I'm tired of being called a word I never want to use.
I am tired of our president being put down and as a supporter, I have been put down as well.
I am tired of the shaming I have received as a supporter of Donald Trump.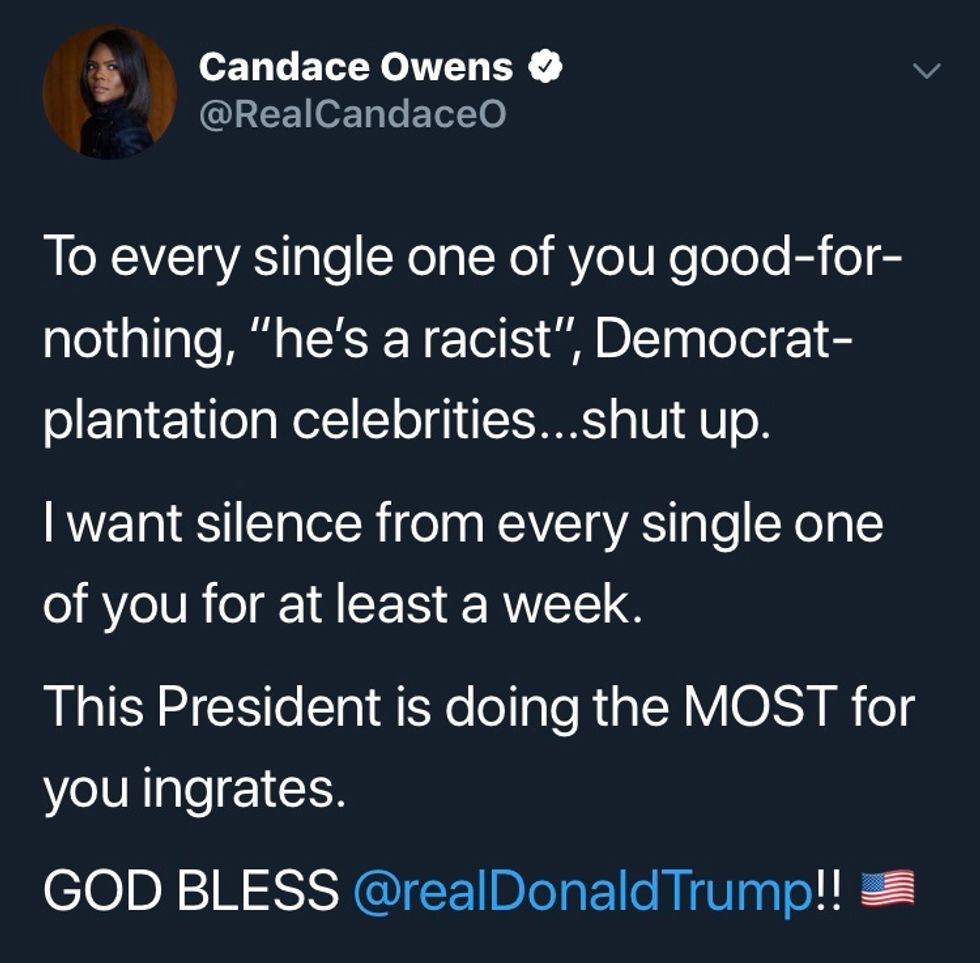 Candace Owens
I am thankful for Candace Owens for speaking up. She spoke the words loud for those to understand. We are tired of it and we are not racist. We are not the awful words we are called and neither is our president.
I support Donald Trump, but I am not racist.