I have some choice words for Donald Trump at the bottom of this article, but first, here are 20 tweets to let Donald Trump make himself look foolish.
1. People who help others should suffer.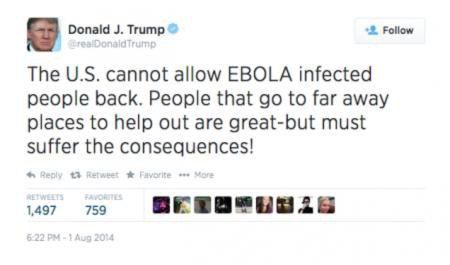 2. This.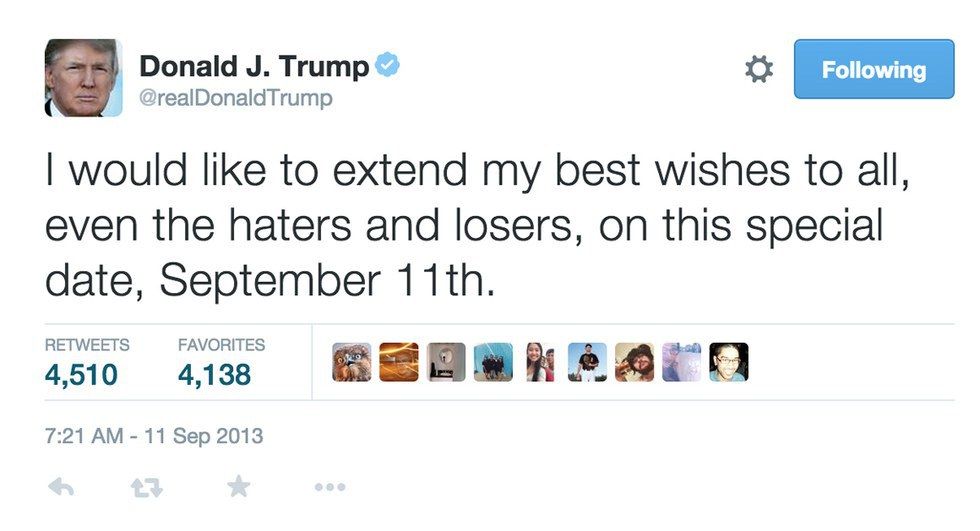 3. Ignorance of Obama's help in creating progress with the African-American community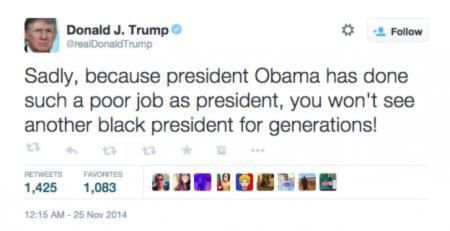 4. Childish remarks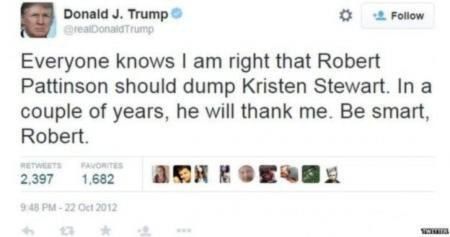 5. No regard for the lives of others or tragedy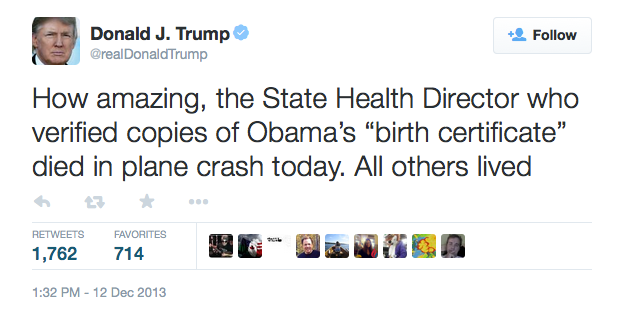 6a. Thinking Paris is in Germany6b. Mocking a country rather than showing compassion and extending a helping hand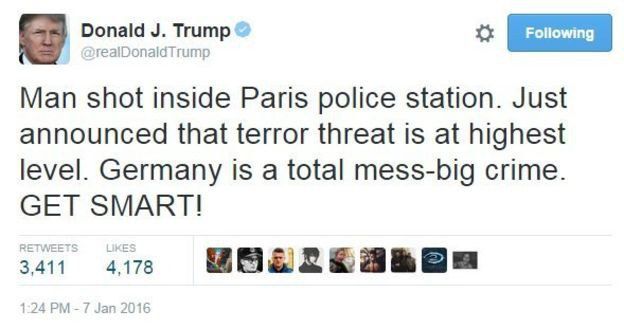 7. Science is fiction created by our competition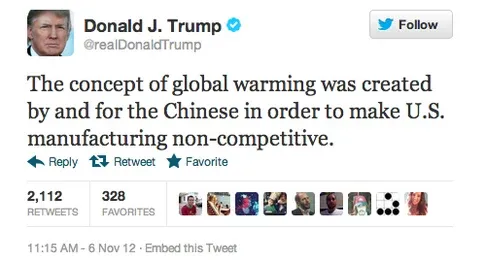 8. This poor use of parenthesis that completely changes the meaning of this tweet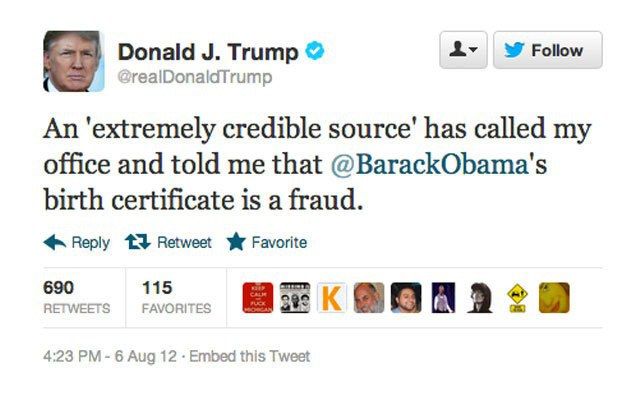 9. More science denial - still thinks vaccines cause autism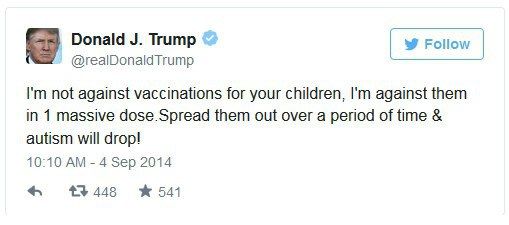 10. Mocking science and wishing for the devastating effects of Global Warming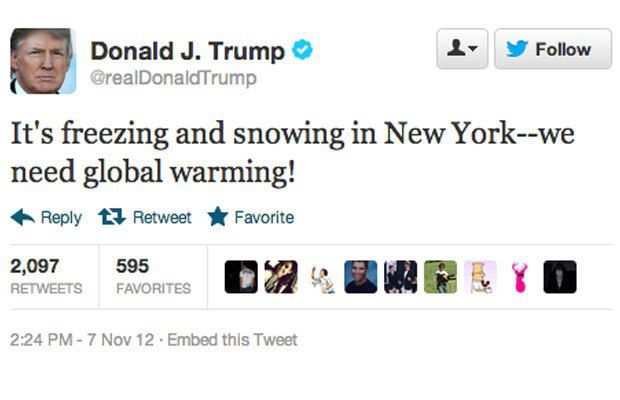 11. Unnecessary cruel remarks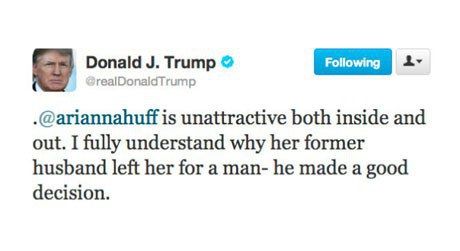 12. Priding yourself on being the best negotiator and joining the party of "the worst negotiators in history" - seems like his New Year's resolution for 2013 was to become a Republican...by making fun of his own party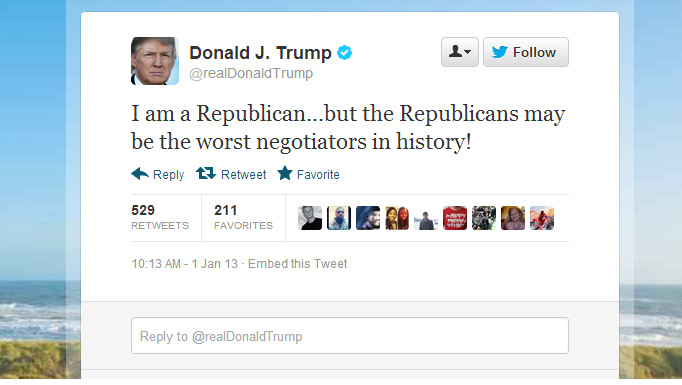 13. "Hates" the Obamas, copies them every chance he gets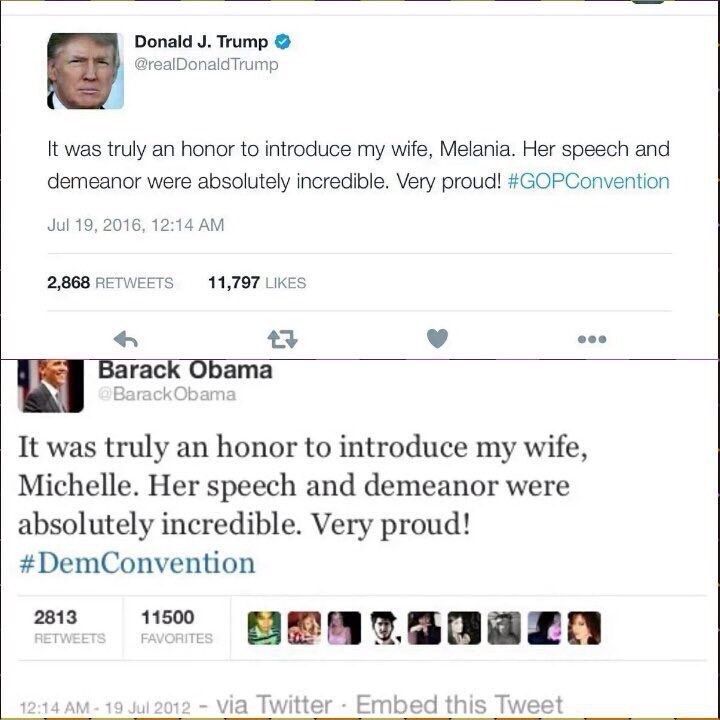 14. Does not even understand how elections work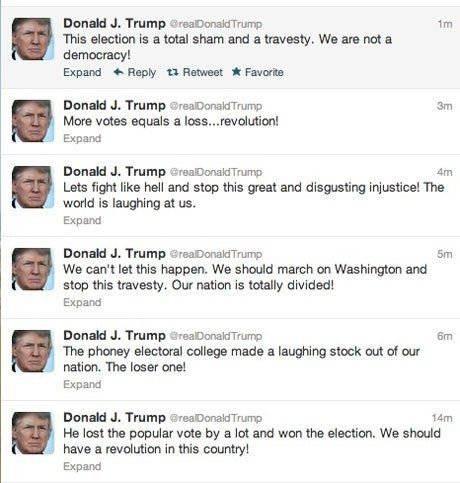 15. Telling others THEY do "not have the right temperament to be President" - side note, it is temperAment not temperment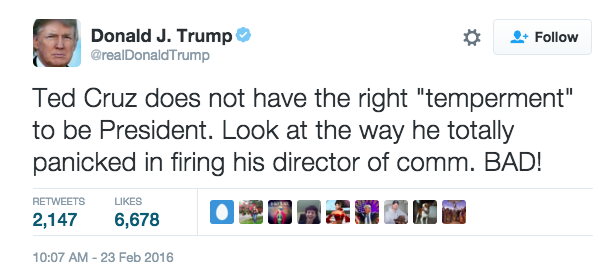 16. More spelling: honor: honOr not honer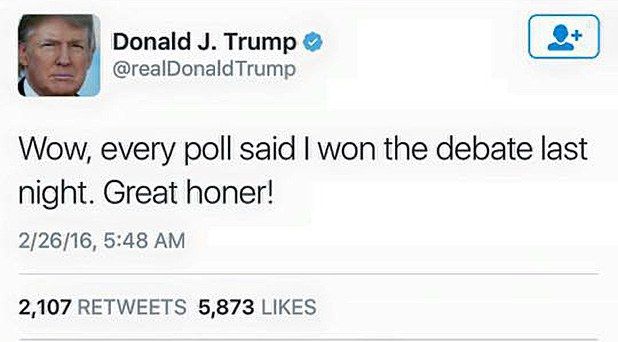 17. Best way to win over your opponents: insulting their I.Q. and assuming you have the best and highest I.Q. - it is the small hands argument all over again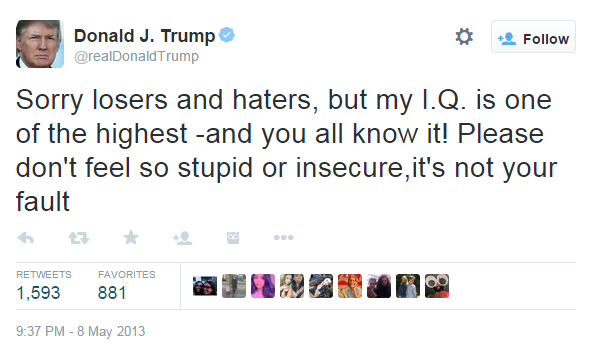 18. No respect for any women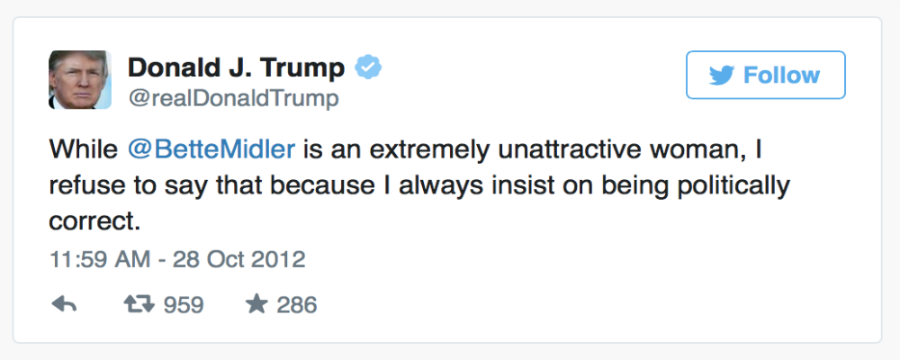 19. Wow, so humble - I do not want congrats but thank you so much for congratulating me on more terrorism happening around the world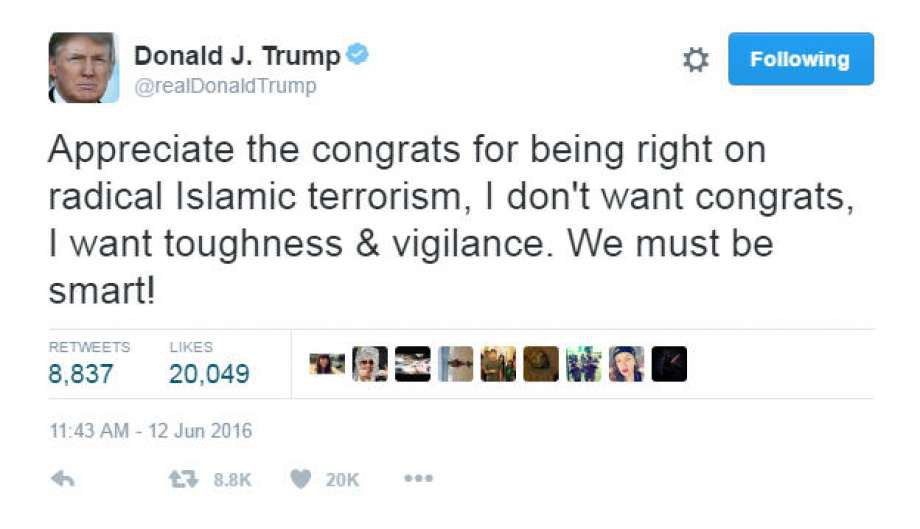 20. Oh so women and men should know better than to be together, or maybe people just should not rape - such ignorance (also its assaults not assults)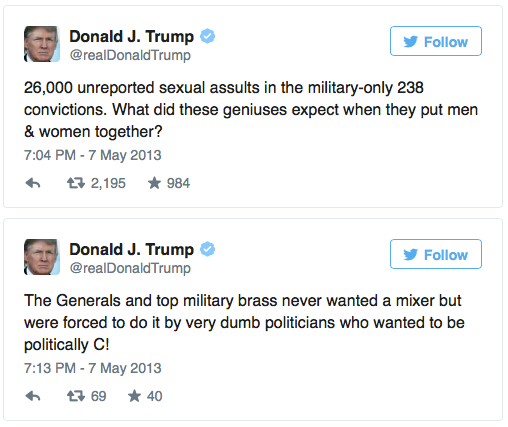 The man does not proof read his tweets, has no political correctness, insults everyone - including our allies and enemies, praises dictators, blames sexual assault on men and women being together, wants attention and praise during terror attacks, etc - what the hell is wrong with this man?
He hates that our country has immigrants in it even though we are a country of immigrants, founded by immigrants, founded on the idea of cultural and religious pluralism. As the daughter of a European immigrant who has helped immigrants enter the US and currently helps refugee children with school, this disgusts me! Making America great again is a terrible slogan since America was founded for immigrants - you don't want to make America great again, you want to take us to some 16th century colony where you are the rich governor. Rather than make America great again, you want to take away everything about America - go lead some dictatorship abroad you petty, fear mongering being who constantly needs praise. At least in a dictatorship you can say you only care about white men - you have made it clear you hate immigrants, women, African-Americans, Mexicans, disabled Americans, and pretty much everyone but able-bodied, fit, white men who were born in America - but not Native Americans (your tweets with Elizabeth Warren have proven your hatred of Native Americans).
But what do I know? I am only a college student with five or six years of professional political experience with government offices, campaigns, and nonprofits. I have chronic illnesses, work with refugees, am a first-generation American on my dad's side, am a millennial, and deeply care about others. I am a woman who opens her mouth and is not just a body. Do you know who I am Donald Trump? I am a threat to the ideals of your campaign.