Justin Timberlake has released a new song. Although this is old news, I can't stress it enough. JUSTIN TIMBERLAKE HAS RELEASED A NEW SONG! It's been three years of no tunes from Mr. Timberlake and it was about time his fans were rewarded. The music gods heard our pleas.
The song is called "Can't Stop This Feeling" and it's for the original motion picture Trolls. Honestly, this song is a reminder that although the years pass, Timberlake still gives his audience an old piece of him with a catchy tune and an unforgettable beat.
Social media seriously couldn't handle the news. Elite Daily, Buzzfeed Celeb and Refinary29 couldn't stop gushing about how great this news is. And you know what? I couldn't agree more. I feel like this will be the song for summer 2016 (or the one that will guide us into summer) and Timberlake fans are ready. I am one of them.
In celebration of Timberlake's new song here's a trip down memory lane of seven songs that made me fall in love with the multi-talented mogul.
7. What Goes Around Comes Around
This song brings back so many memories. Forget the fact that it came out in December of 2006 but this song reminds me of that one time during the summer of 2007 and I was at a pool party and someone said "JT is old school". I couldn't believe my ears. Needless to say I told that person that his tastes were subjectively wrong. (Not really, but I wanted to).
6. Rihanna - Rehab ft. Justin Timberlake
I think JT is the king of singing duets with other singers. They are all pretty amazing! I remember when this song came out and I wasn't the biggest fan of Rihanna but I gave this song a shot and I was singing it from the top if my longs for weeks at a time. Needless to say I was hooked well into the new year since it came out in October of 2008.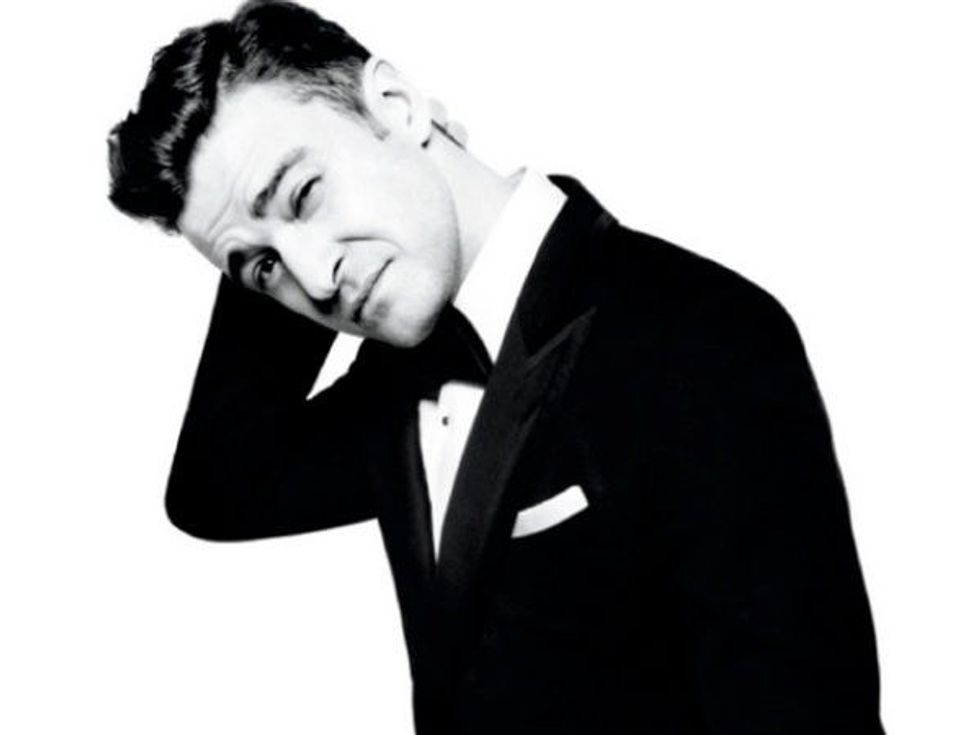 Let me just say one thing: JT threw major shade to his ex-girlfriend Britney Spears in this video. The video came out in 2002 and aside from the song being spectacular because it's JT it caused major controversy because in that video JT is practically publicly admitting Spears cheated on him. He casted a Britney Spears look-alike. Juicy stuff.
Baby JT was so cute. Also, those Michael Jackson moves. I need to say no more.
3. My Love
This song reminds me of my cousin and that one summer that I came to New York and she was dating this guy. It will always remind me of how happy we were that summer. Our recreational event was going to the park and museums with our family and her friends. This song is truly a trip down memory lane.
2. 50 Cent - Ayo Technology ft. Justin Timberlake
Like I said when it comes to collaboration JT is the man. This song reminds me of those high school parties where everyone just knew the words and sang along to it really loud. I remember a fight broke off at a party because of a girl and this was the song playing in the background. I can't remember how the fight ended but I remember the song that was playing.
This song is sad and because of its sadness it reminds me of when I left New York to go back home to Florida. The song has nothing to do with my home it's just the memory it entails.
There you have it. Seven songs that make me super nostalgic for Justin Timberlake song and I can't wait until I learn all the words to his new song and his album comes out.
What are your favorite Justin Timberlake songs?