For its heart-shaped conchas and Frida Kahlo corner inside, Tres Leches Café has claimed its spot on my top three coffee shops in the valley. I discovered Tres Leches Café after scrolling through dozens of Instagram posts with photo-ready mochas paired with freshly baked pan dulce. After that, I knew I had to see this cafe for myself!
With its bright pink interior and vibrant Mexican decor, this cafe brings a splash of color to the heart of Phoenix. Inside, Frida Kahlo portraits adorn the walls and Lotería cards lay stacked on the tables. The cafe has a home-like feel with decor that nods to Mexcian culture with every shelf and frame.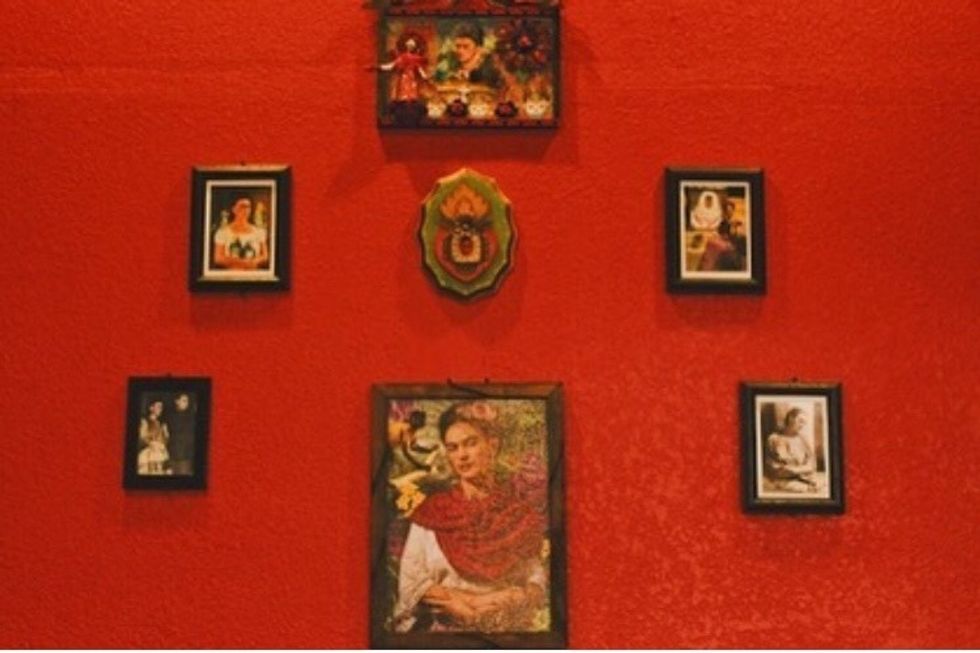 A section of decor paying tribute to famed Mexican artist, Frida Kahlo.Photo by Salma Reyes
Serving up beverages like a De La Rosa latte and a horchata mocha, this cafe has the perfect infusion of classic Mexican flavors with coffee shop favorites.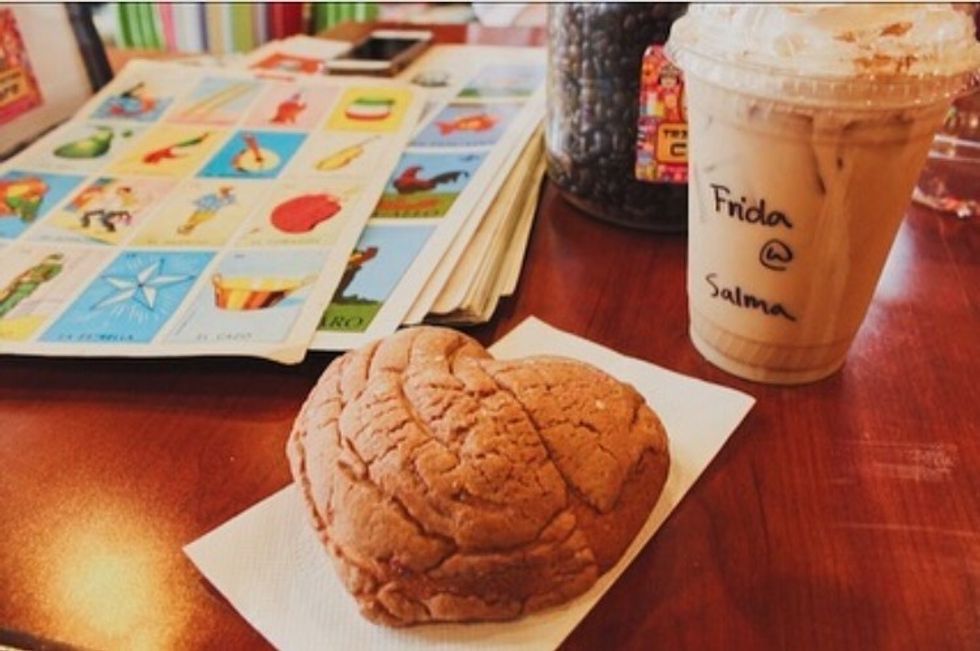 Photo by Salma Reyes
On my last visit, I paired the "Café de Frida" with none other than a delicious heart-shaped concha! The drink brought the perfect blend of Mexican spices and espresso that reminded me of my nana's own "cafe con leche."
Tres Leches Café is the perfect place for a coffee break with a Mexican twist.
Related Articles Around the Web